On the eve of MIPTV, record numbers attended MIPDoc and MIPFormats, with a total of 1,890 participants (+5%) gathering in the Hotel Martinez and Palais des Festivals. Buyers screened shows a massive 22,398 times. Top of the list of docs that buyers watched was Fox's The Story of God with Morgan Freeman. The six-part series, produced by Revelations Entertainment and National Geographic, received an exclusive MIPDoc screening April 3.
Star attractions at MIPDoc included Supersize Me director Morgan Spurlock (top photo) who told his keynote audience that their production strategy has to include digital. He said that since 2000 he has created seven original online series that have been sold back to TV. Furthermore, he affirmed that digital–savvy production companies are well placed to help networks develop their digital offering (full report here).
The relationship between TV and online was a big theme at MIPDoc. In The Content Shapers: New Ways To Produce Factual session, sponsored by Documentary Campus, industry veteran Greg Moyer of Blue Chalk Media USA expressed his enthusiasm for the lowering barriers for distribution that online present, since this improves access for talent: "There's lots of entrepreneurialism, people are having to move fast," he said.
Harnessing digital successfully, does, however require a nuanced understanding of the platforms in question said Amanda Hill, chief creative officer, International, A+E Networks, during the Engaging with Talent, Brands and Online Native Storytelling session. "We tried video on Instagram and it didn't work," said. "We tried photos instead, and we have a million subscribers. You need to watch, listen and understand the platforms and use the vernacular of each one. Facebook isn't just about video. You have to work out how to pivot your content to get people to click."
Other fascinating MIPDoc sessions explored topics including brand extension and VR. Looking at the former, keynote Joe Lewis, Amazon's head of half hour programming, told MIPDoc delegates the story of how The New Yorker brand has been transitioned from print to SVOD, saying: "The New Yorker is not the 70-100 pages given to you; it's a style of writing." As for VR, Wolfgang Bergmann of Arte told delegates at the Virtual Reality: From Storytelling To Storyliving session: "I felt like the last apache on a horse seeing an ICE train speeding past. Immediately I understood this was something new and thought – how can we use this new medium?"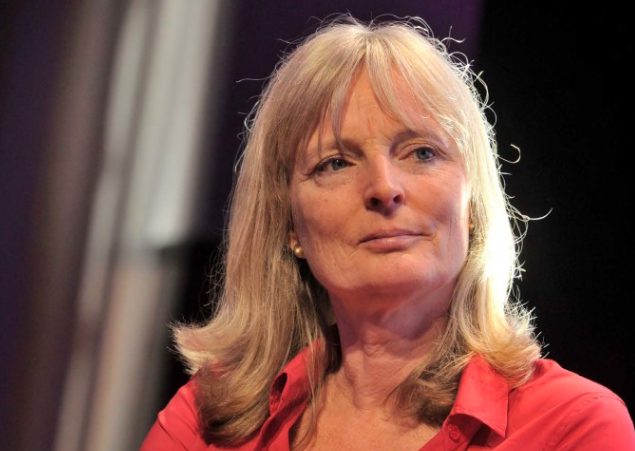 A key session was The View From The Top: What Buyers Want, during which ZDF Enterprises' Kristina Hollstein (above) said: "Factual buyers want more rights, for more platforms, in more flexible forms." She added: "Our audience don't care whether the show they're watching is made by us, co-produced with us, or acquired. But to us it's important that every show feels like a ZDF show."
Discovery UK's Nesta Owens urged producers to look to the future. "We're looking for companion pieces to some of the big dramas we're filming on Harley Davidson and the Unabomber." She welcomes Netflix's foray into factual, because it demonstrates the need for factual programming and may transform viewing.
There were some important networking events during the course of MIPDoc. Fox International Channels' Prentiss Fraser welcomed delegates to Saturday's Networking Lunch, and highlighted National Geographic's He Called Me Malala. "Documentaries like this are so important, so that people in privileged countries can understand what it's like to live in these terrible circumstances – and we can be inspired to try and create change," she said.
Guests at the lunch included Outback Wrangler Matt Wright and Kurt Sayenga, executive producer of Nat Geo's Breakthrough – a large-scale six-part series showing scientists working to solve global problems such as the Ebola pandemic and water shortages.
Selected MIPDoc delegates also took part in the second annual International Coproduction Summit. The session was designed to promote closer collaboration, an airing of issues facing broadcasters and a frank exchange of views. Among topics raised were: the conflicting demands of globalising and localising content; and the roles of public and commercial broadcasters faced with an increasing challenge from OTT services including Netflix, which has made strong moves in factual programming.
Other popular events included the Japanese Documentary Pitching Showcase, which saw four independent Japanese film-makers pitch projects to a panel of documentary experts.
Back at the Palais, evidence from MIPFormats was that this business continues to boom. The inaugural La Nuit des Formats in the Palais Grand Auditorium treated a packed house to three hours of screenings.
Meanwhile, MIPFormats keynote speakers Gary Carter (who picked up a Formats Gold Award), ITV Studios' Maria Kyriacou and Newen's Bibiane Godfroid reflected on how the competitive format market is encouraging groups to invest heavily in content creativity. Carter, currently non-executive board member at Helsinki agency KLOK, said "creativity needs to be combined with skills, experience and hard work, plus the importance of working with talented people who inspire, amaze and amuse."
Godfroid commented: "Our priorities include finding new talent, because TV creation is changing so much in terms of the way stories are written in all the programming genres." Kyriacou added: "We encourage everyone to be creative to produce formats and contribute formats to our network of producers (but) you can't force creativity; you've got to let it come out naturally."
As usual, Virginia Mouseler's Fresh TV Formats showcase on April 4 drew a huge crowd of specialists to the Grand Auditorium. Mouseler wowed her audience with 25 wild and wonderful shows. They included Fox's new series Mygrations, in which people trying to emulate wildebeest by migrating across Africa (full report here).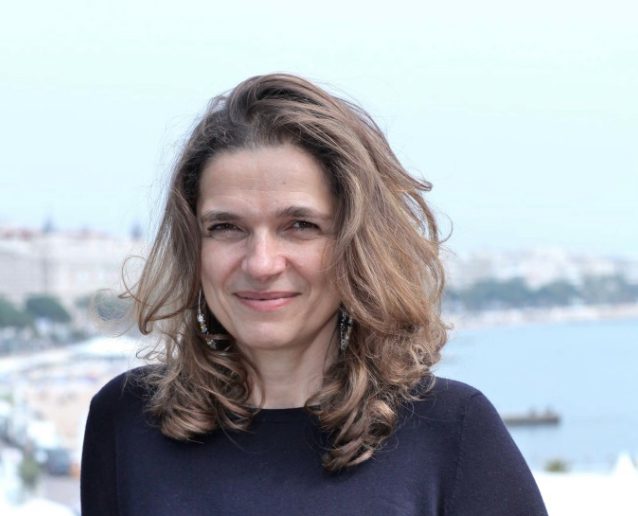 Another key session saw format doctor, digital trend spotter and MIPFormats consultant Nathalie Wogue (above) give delegates a crash course in the successful exploitation of ideas in digital media, with VAST MEDIA's Matthias Puschmann. Wogue highlighted 20 of the best ideas for digital exploitation of TV brands, including a show for Norwegian broadcaster NRK The Insta Traveller, in which a traveller is guided around the world by her social media followers. "Successfully transferring digital formats requires developers and producers to think hard about marketing at the very beginning of the process. It's also crucial to properly adapt the idea to the needs of the specific digital audience," said Wogue.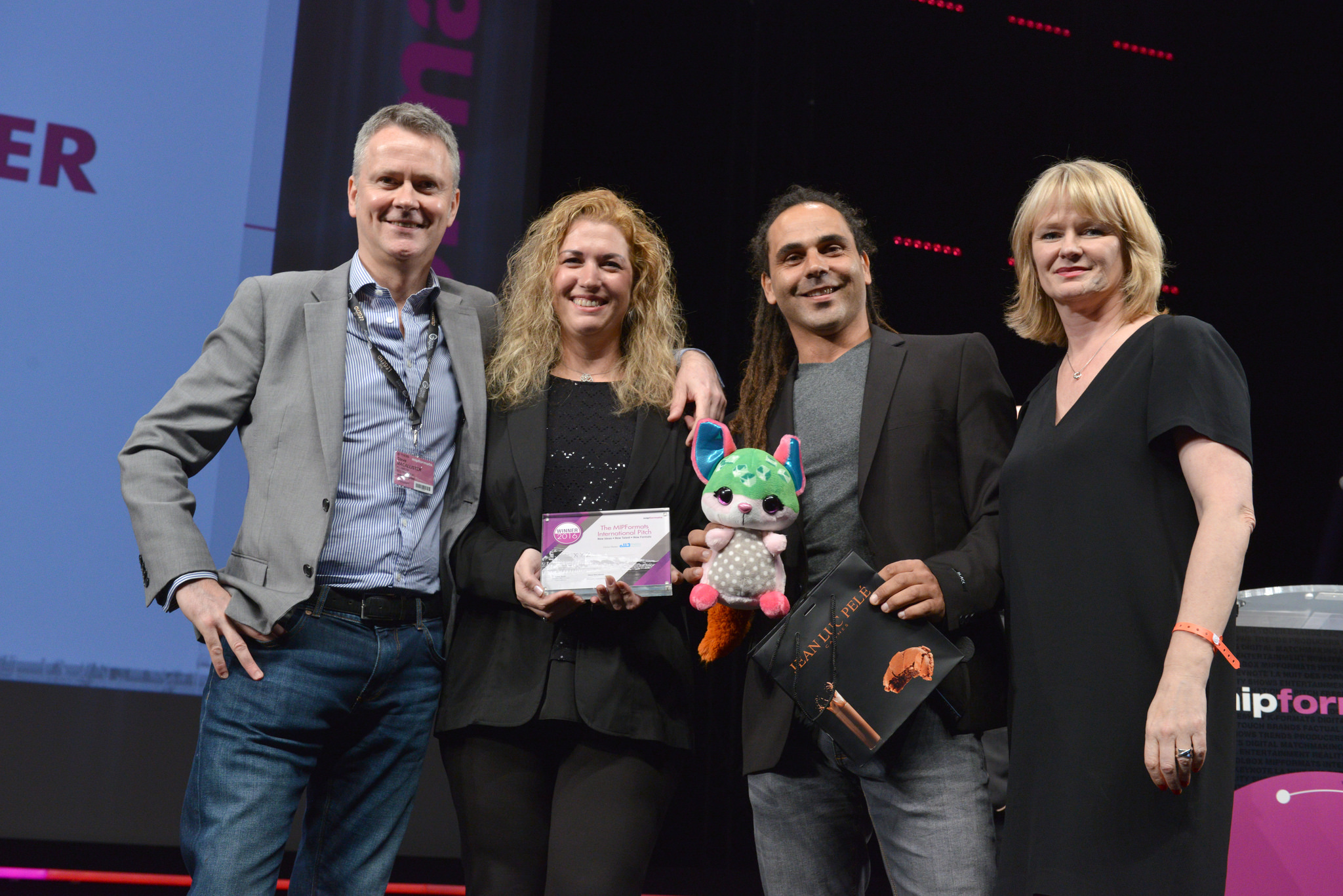 This year's MIPFormats International Pitch was won by Israeli duo Yaniv Swissa and Liraz Mia Shagrir for their physical gameshow XYZ, earning the pair a €5,000 cash prize from sponsor all3media International and €15,000 in development funding (full report here).
In terms of business highlights, Warner Bros. International TV brought unscripted comedy/variety format The Little Big Shots to the global market and closed deals with the UK and Spain. Meanwhile, Blue Ant Media and Smithsonian Network launched a new UK-based 4K company called Blue Skye Entertainment.
More generally, 4K/UHD and beyond was the subject of a number of excellent sessions at the Sony-supported 4K UHD Showcase.
The content-rich programme included 12 conference sessions and a keynote speech by Bill Baggelaar, SVP Technology, Sony Pictures Entertainment (below), who discussed the challenge of producing high-quality Ultra HD episodic drama on time and on budget. Also part of the programme was MIPTV's 4K World Premiere Screening of NHK's new Asian Fantasy series, Moribito: Guardian of the Spirit. Other companies presenting extracts of content included Atlantic Productions, BBC, DJazz, Eutelsat, Globo TV, Insight TV, In Front Sports, NASA TV Orange, Paramax, Pearl TV, Royal Opera House – Covent Garden, Saint Thomas Productions, SkyPerfect TV, Smithsonian Channel, SPI, Travel XP, United4All and UHD-1.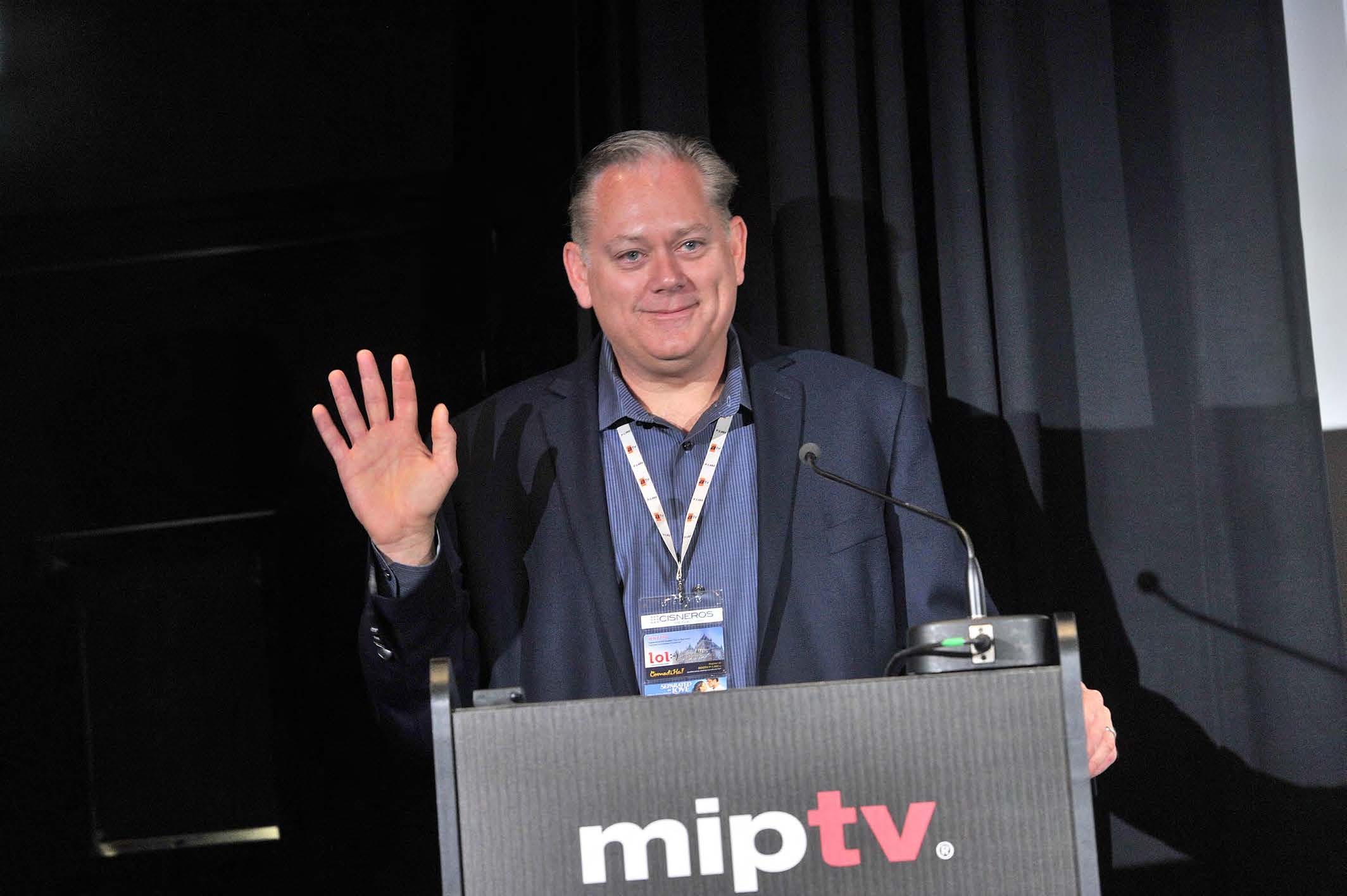 In another packed session, Mabito Yoshida, deputy director general of the Information and Communications Bureau at the Japanese Ministry of Internal Affairs and Communications, told delegates that half of Japanese viewers will be watching 4K TV by 2020, with potential for 100% penetration by 2025. Underlining the government's commitment to support 4K and 8K television in Japan, he highlighted a range of potential uses for the technology outside of entertainment. "It has lots of uses including for security and surveillance, and for medicine. 4K can be used for remote diagnosis to improve healthcare in rural areas with a shortage of medical resources, and can help increase accuracy in surgery."

This wrap, the fourth and last in a series of post-MIPTV resumés, was prepared by the MIPTV News team. Discover all MIP Markets publications' digital versions here; all of our liveblog reports here; and check out MIPDoc and MIPFormats conference sessions in full video here.