Catering to the millennial audience was top-of-mind at this year's MIP Digital Fronts, as well as understanding how to bring the 18-34 demographic back to TV watching, and how to monetise the online audience.
The monetising power of YouTube stars was a core theme at The Power Of Fans Superpanel. Sam Rogoway, CEO Victorious, USA,  cited YouTube stars such as Bethany Mota, Pentatonix, Tyler Oakley and Grace Helbig as prime examples of individuals with brand extension potential. He highlighted Bethany Mota's partnership with fashion retailer Aeropostale, which has generated $80m in sales.
As superfan engagement becomes more of a currency, said Rogoway, a trend will emerge of distinguishing active subscribers from the total subscribers. "I think they need to dive a little deeper into the numbers. It's not just about whether you have 10 million subscribers, because it's the easiest thing to hit the subscribe button, but a lot of people would never hit the unsubscribe button. So you have to look at the level of engagement and the creators who have a high level of engagement have more active communities that can drive more ROI across different platforms."
Machinima, the video games-centric pioneering YouTube network that now describes itself as a "Many2Many programming service", tapped into this year's MIPTV theme: The Power of Fans. CEO Chad Gutstein (top photo), who was the first digital studio to unveil a slate of new content at this year's MIP Digital Fronts, declared during his Machinima Heroes Rise presentation: "Gaming is a cultivator of fandom."
"Our customers measure their engagement, not by the number of likes or by consumption. It is about being so much into something, you get off your arse to do something about it, such as upload a game or play one. Gamers represent the most engaging pillar of popular culture."
Among the new web series Machinima presented at the Fronts is Street Fighter: Assassins' Fist, based on the Street Fighter arcade games franchise that has sold more than 37 million units worldwide.  Another new Machinima title, Transformers Combiner Wars, is based Hasbro's Transformers toy franchise. "What we do is also about the eSports phenomenon, which has about 300 million fans globally. This is about mainstream and global as it gets," Gutstein said.
FremantleMedia's UK digital arm Shotglass Media was discussing The Football Republic, a network of social media channels available via platforms such as YouTube and Facebook. TFR consists of seven channels "created by football fans, for football fans," said Kat Hebden (below), managing director of Shotglass Media.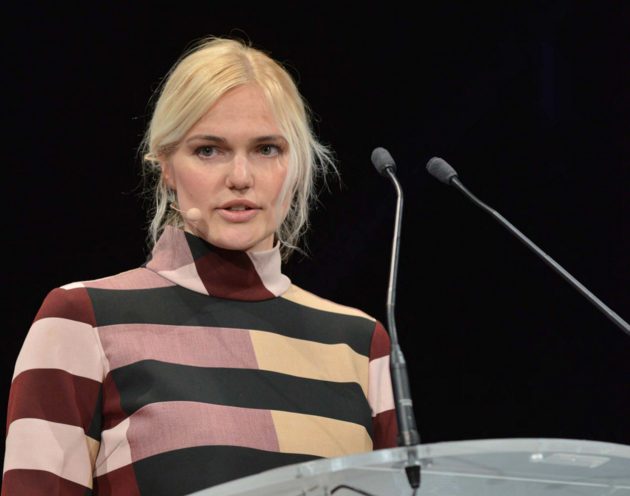 Picking up the story, Shotglass head of sport Neil Smythe said six of the seven channels are focused on specific clubs (Manchester United, Manchester City, Chelsea, Spurs, Barcelona, Real Madrid) "and everyone who works on these channels is a fan of the club in question. You can teach production, but you can't teach passion."
Endemol Shine Beyond has continued to roll out digital innovations to its burgeoning global audience in an ongoing bid to capture online viewers. The digital production arm of Endemol Shine Group has extended its global reach with a number of international rollouts and the launch of a new channel collaboration with YouTube sensation Michelle Phan.
Among the international rollouts are a Brazilian version of its specialist Legends of Gaming channel. It is the fifth launch of its kind, following similar expansions into the US, Germany, France and Chile. Speaking at a special session of MIPTV, Endemol Shine Beyond UK Randel Bryan said that gaming content is "booming" as a genre and gaining an increasingly diverse audience base globally. "Gaming content is mainstream and the industry is growing," he said. "We've brought together some of the biggest names in gaming; it's an entertainment spectacle."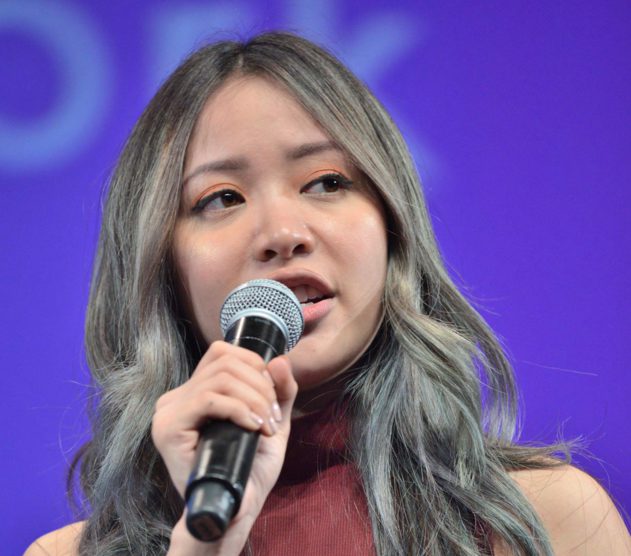 Also appearing on stage at the session was online megastar Michelle Phan, with whom Endemol has launched premium lifestyle network Icon. The network features Phan, who has been dubbed the 'First Lady of YouTube', presenting the latest trends in fashion, beauty, food and travel to viewers across a range of platforms and outlets. "Content will always be king… or I like to call it queen," said Phan. "I think it's important to always be where our audience is, but most importantly be platform reactive. In the next few years, who knows what platform will pop up? 10 years ago, YouTube was the only video player at the time."
Maker Studios attracts 10 billion views every month with over 650 million subscribers. It has 55,000 independent creator partners, one of whom, Callux, was on stage with Rechtman and Hyams. Callux revealed two projects entitled Local Legends and BMP. Trailers for each will be presented to his 1.4 million subscribers and the one garnering the best response will be produced with Maker.
Rene Rechtman, head of international at Maker Studios, told MIP Digital Fronts delegates that this has been "a crazy year". With traditional media players launching digital channels and famous YouTubers writing books, he said "this is the year when convergence is finally happening and it is accelerating. Time, place and device have no meaning anymore for young people when it comes to watching content." One thing that hasn't changed, however, is the importance of brands, with Rechtman saying Maker is focused on "building brands and franchises because the audiences is out there searching for them."
Webedia is billed as the No. 1 French digital publisher worldwide, with 90m unique visitors per month and 60m social media fans. It supports 50 leading entertainment and leisure media brands, which have generated 1bn views. Its three separate influencer networks include Mixicom, with 30m subscriptions; Digitalstars, with 58m; and Allyance, with 18m.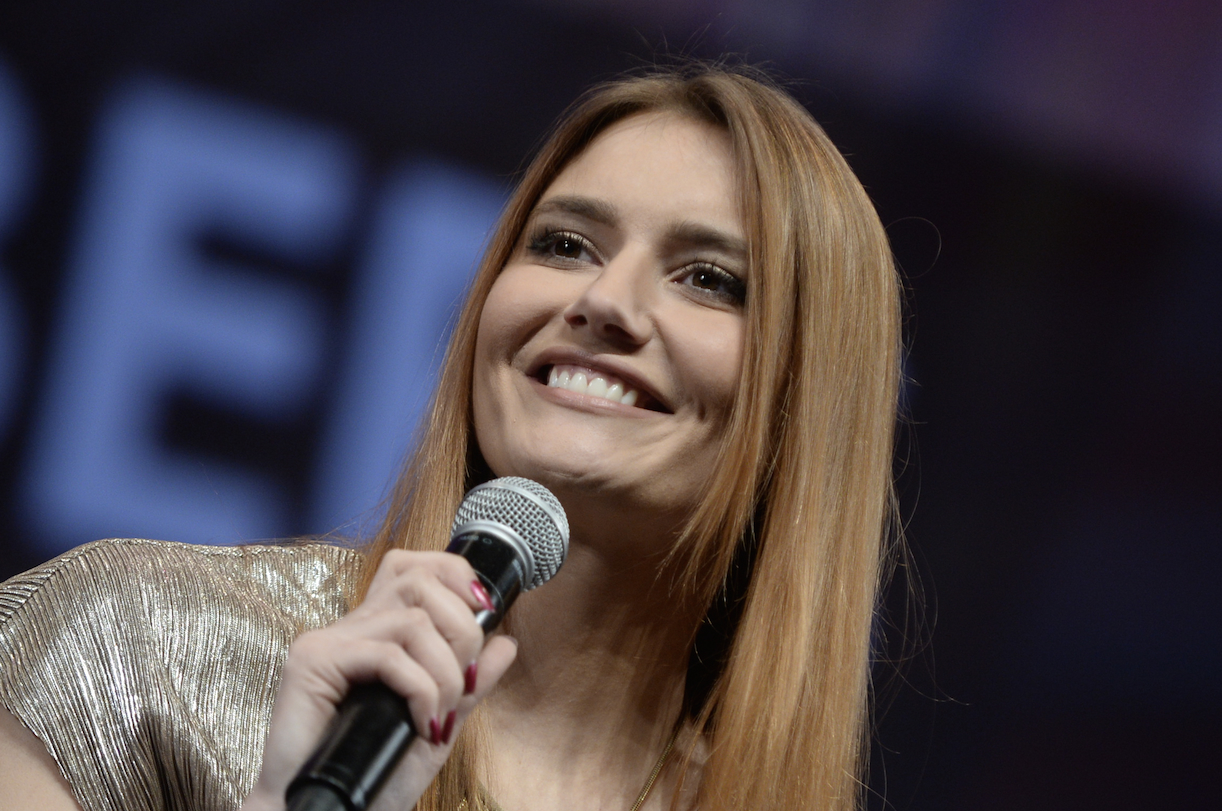 Andy, of Andy Raconte appeared first to talk about her two million fans and upcoming projects. "It's hard to keep in touch with 2m fans," she admitted. "I try to talk to them on social media, like their photos on Instagram, reply to their tweets."
An Omnicom survey revealed that the French are expecting Andy to make her TV debut, and the data hasn't lied, she's currently working on a sitcom "about a super-rich girl who wants to get rich by doing nothing," Andy revealed. Every episode is about a new attempt: "It will always fail. Always," she added. The teaser will launch on her channel, with episodes going live on TV. "Hopefully all my audience will follow."
Vice Media, the global youth media company, used its MIPDigital Fronts session to announce a new partnership with French pay-TV broadcaster Group CANAL+. Under the partnership, Vice's new TV channel Viceland will be made available exclusively to Canalsat customers across all platforms from the Autumn of 2016.
The 24-hour channel will be programmed, developed and produced entirely in-house by Vice's young creative team. Eddy Moretti, Vice's chief creative officer and co-president Viceland, said: "After launching Viceland in the US and Canada in February – and later this year in the UK – it is a proud moment for the company that Viceland France, in partnership with CANAL+, will be the first non-English language version of the channel."
Moretti also talked about some of the new Vice shows making their mark across the company's platform-agnostic channel model. These include Gaycation, Huang's World, Noisey, F*ck, That's Delicious, Weediquette and Balls Deep. Explaining how these shows differ from more conventional TV content, Moretti said it's "about the fact that these shows are intensely personal to the people making the shows… you get a human point of view that appeals to a young audience."

This wrap, the second in a series of post-MIPTV resumés, was prepared by the MIPTV News team. Discover all MIP Markets publications' digital versions here; and check out MIPTV sessions, including the MIP Digital Fronts, in full video here.