Morgan Spurlock addressed a packed house at MIPDoc this afternoon. After a keynote presentation, he was interviewed by Diego L Bunuel (left), Canal Group's head of documentaries.
Leading with the theme "Brain over Brawn: How Dumb America caught up with Smart us", Spurlock predicted that the future was ripe for non-fiction. Yes, he admitted, the context, especially in the US, started off badly. But now, "all US networks have their own quality drama series," said Spurlock, remarking that even apparently marginal shows like Schitt's Creek get 1 million views per episode.
So what about factual? After some examples that "make you want to shoot yourself in the face," now, with series like Making a Murderer, said Spurlock, quality is back: "more people are watching non-fiction entertainment than ever before. Now, audiences want more, smarter, non-fiction content."
Key to this growth, said Spurlock, is the fact that digital consumption of content is currently exploding, especially for younger demographics. Given that millennials spend 70% of their time on non-TV screens, 40% of Spurlock's Company, Warrior Poets, is now focused on digital. As such, "your digital strategy should ne a natural extension of your current pipeline", said Spurlock; and furthermore, he added, "most networks don't have digital strategies. And that's where you come in as a content creator: to build a bridge to digital nirvana."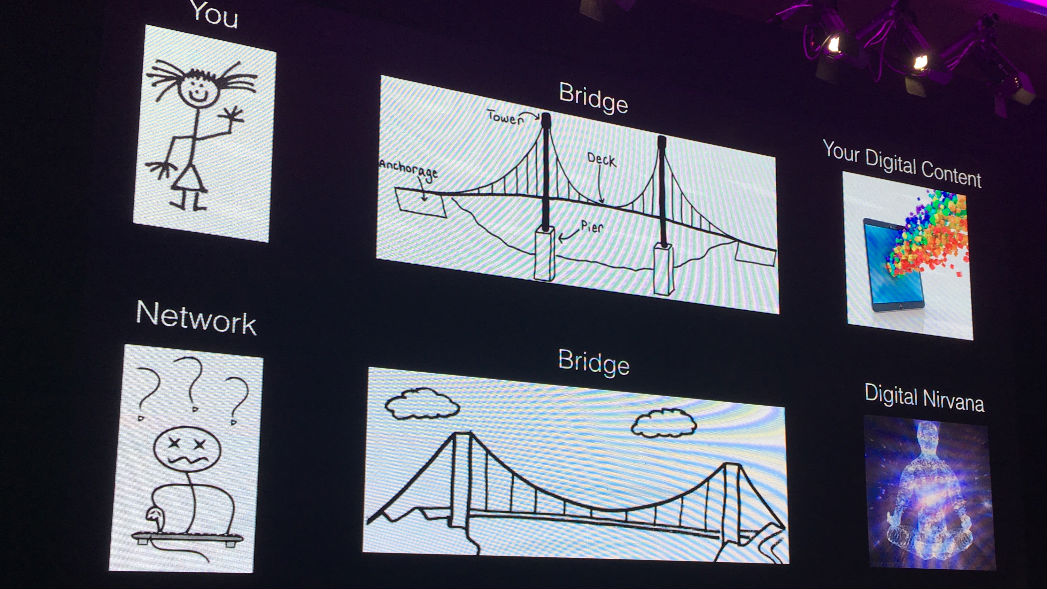 How, exactly? "You should chase the holes in the marketplace", said Spurlock, adding that millennial women inparticular aren't being catered for. Which is a shame, given that they represent $840bn in annual purchasing power, he pointed out.
This is why Warrior Poets is currently working on three women-focused programmes, with Disney-owned MCN Maker Studios:
Present Tense, with Gillian Rose Reed, an immersion in different women's issues, such as transexuals' social integration
Sexish, a "body-positive, sex-positive" show, according to Spurlock, who added "this show has so much potential"
What We Teach Girls, a series on gender roles & education. "Empowerment isn't just something we say, it's something we control," said Spurlock. "We need to be brave enough to put things like this out. Without Maker, we wouldn't have been able to do this," he added.
And then, for the ultimate question: "So how do we make money? That's not what it's about," insisted Spurlock. "So long as you're not losing money, you're winning." Furthermore, as projects, like so many of Warrior Poets', can be multi-platform, they can make money in different ways on each platform.
On to the Q&A, with Canal Group's Bunuel, which saw Spurlock share his views on other key topics:
on VR: "What I love about VR is that it enables you to be in a place that you couldn't be; but it's above all a liberty machine, which can allow you to understand what people go through on a daily basis."
on Brands: "So long as you can tell a good story, brands are willing to go along on that ride. It's all about story, and people understand that."
on Factual: "All the networks now are betting on smarter non-fiction fare, and that'll be the next thing that's huge: there's goiing to be a tsunami of a wave impact."
on Women: "We have 20 women in important roles at warrior poets," said Spurlock, answering a question that confirmed he's all for women going behind the camera, as well as onscreen.