1. On our showsites
The easiest way to follow everything? Our websites! All our live content will feature on the homepages of mipcom.com (from October 17) and mipjunior.com (from October 15). You'll find liveblog reports by Stuart Dredge (The Guardian) & Angela Natividad (Adverve), via MIPBlog; full conference videos and star interviews and more in the MIPCOM Newsfeed, via our YouTube channel; and official photos, via flickr.

2. Twitter
@mip will be, as ever, the account to follow for official show tweets, including conference livetweets by the MIPBlog team: the best way to grab the show's hottest soundbites! And the hashtags? #MIPCOM & #MIPJunior (no need to add the year!).

3. YouTube
Our YouTube channel will be home to full conference videos from all of our shows, as well as glamour galore in the MIPCOM Newsfeed, featuring interviews with this year's stars and industry VIPs, and much more besides…

4. Instagram
New this year, producer Lisa Gray (winner of 2013's MIPFormats Pitch) and social TV expert TBWA's Sandra Lehner are taking over our Instagram account! Besides posting behind-the-scenes pics of MIPCOM's most memorable moments, they'll be hosting our first MIPCOM Elevator Pitch. From 10.30-12.30 on October 18 at Cannes' Hotel Cavendish, producers are welcome to come and pitch their shows… in just 15 seconds! The best pitch gets a meeting with top buyer, Red Arrow's Mike Timmermann, the next day. Hurrah!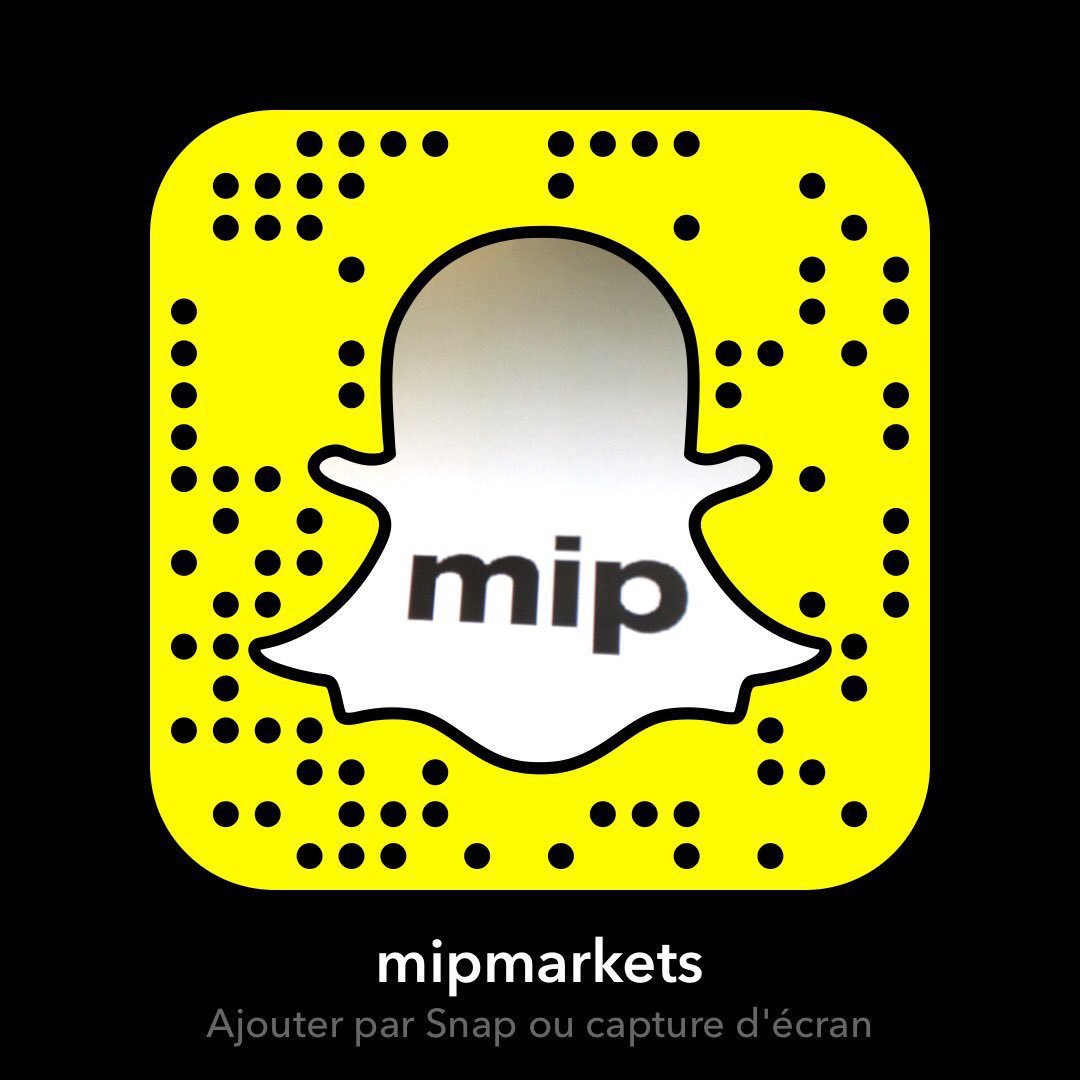 5. Snapchat
Also new this year, we'll do our utmost to keep you posted on the lighter side of MIPCOM, via Snapchat! Just add « mipmarkets » as a friend, or scan the above logo. And feel free to send us snaps too 🙂
6. Mobile app
The official (and free!) MIPCOM app features all of the above content; but also the full list of companies participating in MIPCOM, the schedule of both shows, and a super-handy interactive floorplan. You'll never get lost in the Palais again!
So, à bientôt à Cannes: whether you're there or not! 🙂