Snapchat's been all over the digital video newscape as of late. It's moved on from disappearing dick pics (as people love to mention) to hosting videos from major publishers like Vice, CNN, Cosmopolitan, and National Geographic with its relatively new Discover feature.
In between, the social platform also developed Snap Stories. The feature, which appeared in October, allows users to combine multiple Snapchats to create a continuous narrative, in which each part of the story remains on the platform for 24 hours.
All of these changes have served to foster a space where creators can aim to entertain the Snapchatting masses, not just their closest friends. In other words, the app has expanded far beyond its social beginnings and has come to rank as yet another digital video platform, beefing up its native content.
If Snapchat keeps up its momentum—and if Snapchat's past successes are any indicator, it will—we're going to get familiar with a few, new creator names. Why not cut to the chase and get to know them now?
1. Shonduras
Collective Digital Studio recently signed seven new creators—three from YouTube, three from Vine, and one from Snapchat. The Snapchat creator, Shaun McBride, goes by Shonduras on the platform, where he makes masterful doodles using the platform's seemingly minimal tools. McBride is also serving as creative director of Snapchat scripted series "SnapperHero," starring the likes of Harley Morenstein. McBride currently has over 224,000 followers, and his art looks like this:
2 & 3. Sasha Spielberg and Emily Goldwyn
Okay, so these are names you already know (the last names, at least). The daughters of Steven Spielberg and John Goldwyn have teamed up to write and star in Snapchat's first web series, "Literally Can't Even." The new show features the women's daily lives in LA, appearing regularly on Saturday and disappearing regularly one day later. Talk about an endorsement from "traditional media."
4. Jerome Jarre 
Having moved over from Vine (where he currently has over 8 million followers), Jarre is making a big name for himself on Snapchat. How big? Big enough that he made a Valentine's day video co-starring Christopher Walken this past February 14.
5. Chris Carmichael 
Seen collaborating with both McBride and Jarre, Carmichael (ChrisCarm) easily ranks in the top three of Snapchat's big names. He creates Snapchat stories that look like comics, in which his bandana stars as one of two main characters (Carmichael himself—obviously?—being the other).
6. Dasha Battelle
This Snapchat creator, who goes by dabttll on the platform, creates art like Shonduras's, without using a stylus. Her ability to create seriously intricate designs on the app actually lead to Mashable hiring her as the production assistant on its visual storytelling team, where she's helping them up their Snapchat game.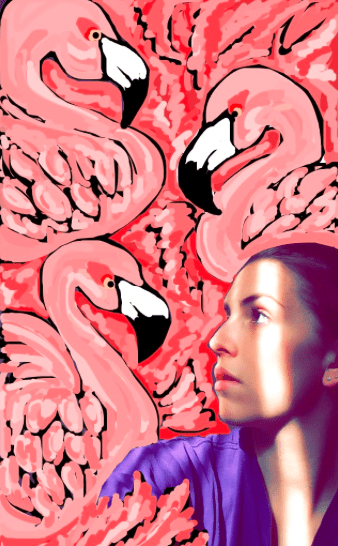 Jessica Klein is a reporter at VideoInk, supporting the publication's coverage of online video. Read all of her posts here!
For more of VideoInk's analysis on what happened in 2014 as well as what to look forward to in 2015, we recommend VideoInk's profile on Rooster Teeth, its Digital Network of the Year; Bernie Su, its Digital Creator of the Year; and its features on the "10 Startups & Technologies to Watch in 2015" and 2015 predictions for the industry by the industry.
Online video will be honoured at MIPTV 2015 next April with the return of MIP Digital Fronts: two days of showcases and much more, dedicated to the finest online video in the world. More info here…
Top photo via Snapchat – Shonduras