Delegates from around the world have reported deals and content partnerships during the Digital MIPTV week.  Activity in the drama and documentary genres has been particularly strong, with leading distributors announcing global deals on a variety of titles aimed at the international market. Key kids, formats and multi-genre deals have also been struck around the Digital MIPTV week.
Deals as of April 16:
Williams on Williams: Tennis Star Turns to TV
Amazon Studios has signed a first-look deal with tennis legend Serena Williams. Williams will work with the tech giant to create content that will premiere exclusively on Amazon Prime Video. The first project of the partnership is a documentary from Plum Pictures, Goalhanger Films and Amazon Studios, about Williams' personal and professional life. The tennis star also serves as executive producer on the project, along with Patrick Mouratoglou, Stuart Cabb and Tony Pastor.
All3Media Teams With the Enemy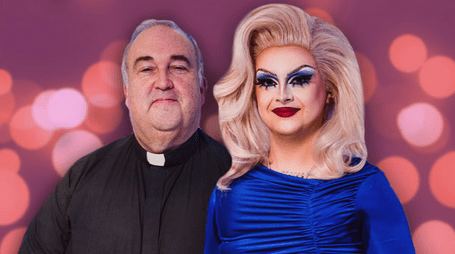 Independent distributor All3Media International has teamed with Irish independent producer Animo TV and broadcaster Virgin Media Television to represent the factual format Eating with your Enemy. All3Media International will handle global sales for the format, the most successful original format launch ever for Virgin Media One. The deal with All3Media International also includes distribution rights to the original finished 6 x 60 mins series. Eating With Your Enemy looks at what happens when people with totally differing views have meaningful conversations in real life. The strangers meet in a restaurant and are watched by a team of psychologists, who analyse their behaviour to determine whether these so-called enemies can find common ground.
Second Season for Hell's Kitchen in Portugal
The debut season of ITV Studios' famous reality cooking show Hell's Kitchen has scored so well on Portugal's SIC, that the broadcaster has ordered a second series. The cooking competition is the Nº1 show in its slot, with an average of 28.1% market share across the first five episodes. The local version, titled Hell's Kitchen: A Cozinha é um Inferno, is produced by Shine Iberia.
Netflix Takes New Seasons of Bridgerton
Netflix has ordered a third and fourth season of period drama Bridgerton. Bridgerton was the first production from Netflix's multi-million dollar deal with Shonda Rhimes' production company Shondaland. Inspired by Julia Quinn's novel series of the same name, the show follows the romantic fortunes of eight siblings, focusing on Daphne Bridgerton who is singled out as Queen Charlotte' pick of the debutantes.
Deals as of April 15:
Beta Film's Atlantic Crossing Heads to ORF and Movistar+
On day two of Digital MIPTV, Beta Film announced the sale of the WWII drama series Atlantic Crossing, starring Kyle MacLachlan and Sofia Helin, to Austria's national public broadcaster ORF and Spain's Movistar+. The limited series, praised as an « immensely moving saga » by The Wall Street Journal, will be broadcast in both countries later this year.
Atlantic Crossing premiered last week on the prestigious American national broadcaster PBS in its flagship anthology Masterpiece strand, beating competitors NBC and Fox. The series currently ranks at Nº4 in the worldwide top 10 iTunes shows rankings, according to Flixpatrol. 
Based on real events, Atlantic Crossing stars MacLachlan as Franklin D Roosevelt, Helin as Norwegian Crown Princess Märtha and Tobias Santelmann as her husband.
The Drowning Goes Global 
Distributor All3Media International announced it has finalised deals in the Americas, Europe and Australasia for The Drowning, from Noel Clarke and Jason Maza's All3Media-backed Unstoppable Film & Television. The thriller was produced in association with All3Media International for the UK's Channel 5.
All3Media signed a new deal with AMC Networks' Sundance Now and Acorn TV which will see the four-part series shown simultaneously on both platforms across the US and South America in early May. Acorn TV will offer the series in the US, Canada and Latin America, while Sundance Now is available in the US and Canada.
The four-part series has also been acquired by C More for Denmark, Finland, Norway and Sweden, in a deal that also includes The Deceived, Blood, Mrs Wilson, Strangers and The Sounds.
Digital rights have been acquired by Sky Network Television for New Zealand and TV/SVOD rights by Hellenic Telecommunications for Greece. Dazzler Media has secured DVD rights for the UK and Eire.
Doctor Foster Goes to the Philippines
Beta Film Teams with Fisher King
Beta Film announced at the start of the Digital MIPTV week that it has joined forces with Finland's production house Fisher King on their first joint project, Helsinki Syndrome. 
The Nordic thriller stars leading Finnish actor Peter Franzén, known for his role in Vikings. Its up-to-the-minute storyline focuses on an imminent financial crisis, while flashing back to the Finnish banking crisis of the 1990s. A modern take on the Robin Hood legend, the noir series is created by Mikko Oikkonen (Bordertown), with Juuso Syrjä directing, for public broadcaster YLE.
Passion Acquires New Welsh-language Thriller
UK sales house Passion Distribution has acquired the international rights to Bregus/Fragile, a new thriller series from the production company behind Welsh-language drama Hinterland. Produced by Hinterland firm Fiction Factory, Bregus/Fragile has been commissioned by Welsh-language pubcaster S4C and created by Mared Swain and Ffion Williams.
The six-part series, inspired by true events, centres on a successful heart surgeon who seemingly has the perfect life until a tragedy changes everything and she goes on the run to try to forget.
Warner Bros. and LoCo Motion partner on Baby Drama
Warner Bros. International Television Production (WBITVP) and Toronto-based LoCo Motion Pictures announced a deal that sees WBITVP acquire global distribution rights — excluding Canada — to How To Buy A Baby, the International Emmy-nominated CBC Digital Original.
How To Buy A Baby, created by Wendy Litner, is a dark comedy drama that follows a couple who can't make a baby the fun way. So they try to conceive with the help of a doctor, a nurse, an embryologist and an ultrasound technician — as well as unsolicited advice from everyone they know. 
WBITVP Sweden is the first of WB's partner companies to adapt the format — with season one of locally titled Alla Utom Vi having premiered on Sweden's Discovery+ platform in February as a 10 x 22 mins series.  A second season has been commissioned.
DCD Rights Sells Drama Dry Water and Announces Second Season Launch For MIPTV
UK-based distributor DCD Rights announced on the first day of Digital MIPTV that the first series of the premium drama Dry Water, starring Victoria Guerra, has been acquired by streaming service IVI for its feed of 15 countries across Russia, CIS and the Baltics. The first series of the drama was previously picked up in Spain, Portugal, Andorra and Portuguese-speaking Africa.
DCD Rights also used Digital MIPTV to launch the 8 x 60 mins second season of the Spanish/Portuguese revenge and murder drama co-production produced by Portocabo and SPi with the participation of RTP, HBO Spain and Portugal and TVG Galicia.
BritBox Orders Agatha Christie Mini Series
The BBC and ITV's joint-venture streaming service BritBox in North America have commissioned a mini series based on Agatha Christie's novel Why Didn't They Ask Evans?, to be adapted by actor Hugh Laurie. Produced by Agatha Christie Ltd and Mammoth Screen, whose previous collaborations include The ABC Murders, And Then There Were None and The Pale Horse, Why Didn't They Ask Evans? will be adapted into a three-part limited series written, directed and exec produced by Laurie. The plot follows a man and woman who, while on the hunt for a lost golf ball, discover the body of a dying man who gasps the words "Why didn't they ask Evans?", with his last breath. 
Why Didn't They Ask Evans? will debut on BritBox in the US and Canada next year. Endeavor Content brokered the commission and will handle international sales outside the UK, Ireland and the Americas.
ZDF Enterprises Announces Sales for Two-part Drama Ottilie von Faber-Castell
ZDF Enterprises announced the sale of the 2 x 90 mins drama Ottilie von Faber-Castell to broadcasters across Europe and to Globi, the upcoming AVOD streamer designed to bring television and cinema content from around the world, to North American viewers.
The mini series, about a young woman navigating the pitfalls of 19th-century business, family and forbidden love, has been picked up by Italy's RAI 1 where it earned audiences of over 2.8 million viewers. The show also enjoyed success on RTP in Portugal where it performed higher than the average time slot. Other licensees include YLE (Finland), RTV (Slovenia), RTVS (Slovakia), LTV (Latvia), Network 4 (Hungary), Inter TV (Ukraine), ETV (Estonia) and LRT (Lithuania).
Turkish Drama Series Hercai sells to Pakistan
Nitin Michael and Hasnaa Descuns, co-founders of SynProNize, a Dubai-based content distribution and production company, announced that it licensed popular romantic Turkish drama series Hercai from ATV in Turkey to TVOne in Pakistan, which marks over 35 countries that the programme has been sold. SynProNize is also finalising additional ATV programme deals for Turkey. Hercai is the Turkish story of an impossible love born of vengeance between two families with thousands of years of history. Miran is seeking revenge for his parents' death so he plans to marry, and destroy, Reyyan, the daughter from the family responsible for that death. Unexpectedly he falls in love with Reyyan.  
Multi-territory Sales for Dogwoof's Sundance Premieres
In the factual genre, UK-based sales agent Dogwoof has announced sales for two of its Sundance Premieres: the Dutch three-part series Seeds Of Deceit and Sundance Directing Award-winning feature Sabaya.
Seeds Of Deceit, by Miriam Guttman, is an investigation into how a respected fertility doctor, Dr. Karbaat, clandestinely inseminated over 65 of his patients. Guttman examines how the doctor got away with it for so long, who aided him and the repercussions that haunt those affected: the emotional trauma of coming to terms with a changed, uncertain genetic origin. 
Seeds Of Deceit was produced by Monique Busman and Michiel van Erp for De Familie Film & TV in co-production with Dutch broadcaster VPRO. It sold to RTL (Germany), VRT (Belgium), VGTV (Norway), SVT (Sweden), DR (Denmark), Mediawan (France), Channel 8 (Israel), Yesdocu (Israel), Sky (New Zealand) and Movistar (Spain).
Sabaya, by Hogir Hirori (The Deminer) follows Mahmud, Ziyad and their group of fellow Yazidis who, armed with just a mobile phone and a gun, risk their lives trying to save Yazidi women and girls being held by ISIS as Sabaya — abducted sex slaves — in the most dangerous camp in the Middle East, Al-Hol in Syria. It sold to Studio Hamburg (Germany), SND (France), Dalton (Benelux), FrontRow (MENA), Sky (New Zealand) and Vertigo (Hungary).
NHK Sells Eight Factual Titles to Italy's RAI
Japanese pubcaster NHK's international distribution affiliate NHK Enterprises (NEP) announced on day-one of Digital MIPTV that eight of NHK's documentaries have been greenlighted by Italian pubcaster RAI, and will be aired on a number of its channels including RAI 3's popular GEO strand.  
The two titles that go to RAI's GEO strand are: Bearman Of Hokkaido, a film spanning 10 years that touches on the question of man and nature in the World Heritage UNESCO Site famous for its brown bears; and Wildlife: Island Pioneers – Canada's Sea Wolves, which depicts survival skills in the harsh environment that go against the natural instinct of wolves.
RAI 5 will be airing the art doc, The Lost Hokusai, which follows a team of experts who bring back to life a once-lost three-metre-wide masterpiece, drawn by the world-famous ukiyo-e artist Katsushika Hokusai, at the age of 86.
RAI Storia has taken two of NHK's history programs: Roots Of Tokyo, a two-part series that illustrates through stunning CGI and the latest findings how Samurais laid the foundations of one of the world's largest megalopolis; and The Iron Road which sheds light on how iron changed world history.
RAI Scuola will be airing three of NHK's science docs: AI Robots: Friend Or Foe?, a documentary that questions whether humans can create a new form of capitalism that coexists with automation technologies; Cosmic Front: Unraveling The Permian Extinction, which investigates the cause of Earth's greatest mass extinction that wiped out over 90% of its species; and Antarctica: The Frozen Time Capsule, an exploration to the untouched lake bed to discover the origin of Earth's oxygen-rich atmosphere.
FilmRise Teams with FirstLookTV on True-Crime Series
US production company and streamer FilmRise is collaborating with UK producer FirstLookTV, for the first time, on a new true-crime docuseries. Meet, Marry, Murder is a 13-episode look at love stories that eventually led to murder. Announced at Digital MIPTV, the show is hosted by Buffy The Vampire Slayer star Michelle Trachtenberg, who is also executive producer. FirstLookTV founder and creative director Will Hanrahan and director Gillian Carter also executive produce, with FilmRise CEO Danny Fisher and Senior Vice-President, Acquisitions and Co-Productions, Max Einhorn. 
Abacus Media Rights is the global distributor of the series outside of North America, where it will show on FilmRise's own platform as well as other third-party TV, AVOD and SVOD services.
All3Media International Enters The Dog House
On day-one of Digital MIPTV, independent distributor All3Media International signed a format deal for The Dog House.  ZDF has commissioned a local adaptation for Germany; and Five Mile Films' original version of the human-hound matchmaking show is also heading to Spain as tape sales continue. Originally created for Channel 4 in the UK, where a second series recently launched to strong viewing figures, The Dog House will show as a five-episode series in Germany, debuting in June this year. Filming starts in May and the series will be produced by Tower Productions, an All3Media group company.
BBC Studios Licenses New Entertainment Format to Kan
BBC Studios announced on day three of Digital MIPV that it has signed a new format license agreement with Israeli public broadcaster Kan 11 for the new game show, The 1% Club. The primetime entertainment format tests the nation's intelligence, based on a scientific survey. It is not about what you learned at school or your ability to memorise facts — it's about real intelligence. It's a chance to test how your brain works through a series of questions that often lead to extremely entertaining answers: and if you're smart enough, you could earn yourself a place in the 1% Club, an elite group of people who can claim to be smarter than 99% of the population. The 1% Club was created by Magnum Media who will produce it for ITV. The series debuts in the UK later this year.
The 15 x 60 mins Israeli series goes into production in August of this year and is scheduled to air in 2022. Israel is the second international market to license the format after a deal was recently struck with French public broadcaster France Television. The series will be produced by BBC Studios, France, for France 2.
WBITVP and Nippon TV Sign on Hit Game Show Format Sokkuri Sweets
Warner Bros. International Television Production (WBITVP) and Nippon TV announced a deal where WBITVP will develop and produce the hit game-show format Sokkuri Sweets. WBITVP has acquired the exclusive rights to produce a local version in the Netherlands, and WBITVP's production company BlazHoffski has already started production on the local adaptation titled Showcolade, set to air on NPO1, the Nº1-rated public broadcast channel in the Netherlands, where the series will air every Sunday in primetime.
Sokkuri Sweets is a game show in which celebrities try to spot sweets and pastries that look identical to objects in real life. Top pastry chefs will create masterpieces, challenging the eyes of the celebrities. Whether it's a shoe, a plant, or a doorknob, they must distinguish if it's real or fake while only being able to view the object from a distance. The sweets can be very deceptive even when looking closely. Once they decide, there's only one way to find out: by taking a big bite.
APC Announces Sales for Dino City 
APC Kids, the children's entertainment division of co-production and distribution company APC, has secured a raft of international sales for its new pre-school series DinoCity, produced by Riki Group in partnership with Animax Production animation studio.
The list of deals sees new partners for the 2D animated series signed across Europe and MENA, including: Piwi+ (Canal+ Group, France) and MBC (MENA) who take pay-TV rights; and ERT (Greece) and Ketnet (Flemish Belgium) taking free-TV rights. APC Kids has also licensed the exclusive free TV rights and non-exclusive SVOD rights to Menart in the Balkans (Slovenia, Croatia, Bosnia & Herzegovina, Macedonia).
DinoCity is an original pre-school series portraying a family of dinosaurs in a perfectly urban setting.
Alchimie and Switch strike 6,500-hour Pact
On day-one of Digital MIPTV, in a multi-genre deal, video platform Alchimie and Switch International, a global content producer and worldwide distributor based in Australia, announced an agreement enabling Alchimie to distribute to its 70 + SVOD channels Switch International's entire catalogue of over 6,500 hours of premium content. The partnership with Australian-based Switch International encompasses programming across all Alchimie's premium content library and currently stands at around 60,000 hours, and populates Alchimie's network of SVOD channels available on digital platforms, smart TV's and mobile networks across the UK, US, Europe, Asia and Australia. 
The new agreement covers the entire Switch International catalogue incorporating a range of English-language programmes including biographical and historical films and TV series, classic movies, science and technology documentaries, Western movies, retro TV series, general documentaries, short-form content and cartoon classics. The variety of content genres in the deal reflects the growing number of Alchimie's themed SVOD channels. 
German broadcast group RTL has acquired On Behalf of God, a documentary series from Brazilian broadcaster Globo. The six-part series centres on the crimes of a Brazilian faith healer known as John of God, who was found in 2018 to have abused women he had promised to cure. The documentary series will premiere in Germany on pay network RTL Crime this year. It was made by Camila Appel, a journalist who followed the about notorious sexual abuse case up to the faith healer's house arrest in March last year.
Additional reporting by Andy Fry