In many respects, 2020 is a year to forget for the content industry, with Covid-19 creating immense challenges for the global community at both a personal and professional level. But it was also a year in which the TV industry demonstrated a remarkable capacity for resilience, flexibility and innovation. Here are some key 2020 TV Trends to keep watching this year.
Adapting to the Covid-19 Pandemic
An entire book could be written about Covid-19's impact on the content business – both for buyers and sellers – but let's keep it as brief as possible. On the production front, Covid-19 forced executives to reappraise the way they worked. Production bubbles, remote working, virtual studio audiences, socially-distanced actors, increased use of VFX, location switches and on-set Covid hygiene compliance were embraced by an industry determined to keep working.
On the distribution front, disruption to original production, especially from the US, created opportunities for companies with large catalogues. One of the key 2020 TV Trends: shows that might not normally have been given high-profile slots seized their chance to grab the spotlight. The latter point accelerated the recent TV trend towards non-English language and multi-language content appearing in English-speaking markets – for example with ITV Studios' Romulus and Fremantle's No-Man's Land. 
Back In The Game
Game show formats came through 2020 in reasonable shape because they are low-cost, high-volume and very effective in delivering ratings. By re-working productions to keep them on a single site, and dispensing with live audiences, this resilient genre helped networks offset the inevitable pressure on dating formats, reality shows, talent contests and big physical productions. Not surprisingly, proven formats were popular in 2020 – with The Weakest Link making a solid return to NBC and Family Feud back in the UK and Australia. There was also a good response among buyers to brand extensions – for example The Chase spin-off Beat The Chasers. There was a desire for feel-good and escapist content, particularly if it encouraged co-viewing. One 2020 TV trend that might stick was a desire for localisation. Partly enforced by Covid-19 restrictions, audiences enjoyed seeing contestants who were going through the same experiences as them. Fremantle's Australian version of Family Feud featured key workers – those declared by the government as essential professions to keep working diring confinement – as contestants, underlining a desire to celebrate local heroes.
British survival reality television show I'm A Celebrity… Get Me Out of Here, produced by ITV Studios – and usually aired on ITV from Australia – was broadcast from Gwrych Castle in Abergele, North Wales during 2020, as the pandemic restricted stars and crew from traveling. 

Attempts to grab younger audiences with lively, lifestyle formats, has proved something of a successful TV trend for 2020. Love Island (above) continued to be a massive global hit for ITV Studios across streaming platforms and other channels in early 2020. This is, however, a challenging area for broadcasters and platforms – because the kinds of issues young audiences want to see addressed have proven to cause problems when considering the safeguarding of participants, cast and presenters alike.
Serial Killers In The Spotlight
The year 2020 was a good one for documentary series, proving once again that real life is stranger than fiction. The genre's endless ability to surprise was best encapsulated by Netflix hit series The Tiger King, but productions including Trial 4, The Pharmacist, and Jeffrey Epstein: Filthy Rich, ran it close in terms of compelling narrative and jaw-dropping revelations. The popularity of True Crime, in particular, has been well documented in recent years – but being confined to our homes seems to have amplified the TV audience's morbid fascination with serial killers. Perhaps the latest wave was triggered by Netflix series Mindhunters, or all of the Ted Bundy activity in 2019. But in a significant TV trend for 2020, factual and scripted series have gone deeper into this world – through productions including I'll Be Gone In The Dark; Night Stalker: The Hunt For a Serial Killer; The Ripper; Atlanta's Missing And Murdered: The Lost Children; and The Shipman Files: A Very British Crime Story.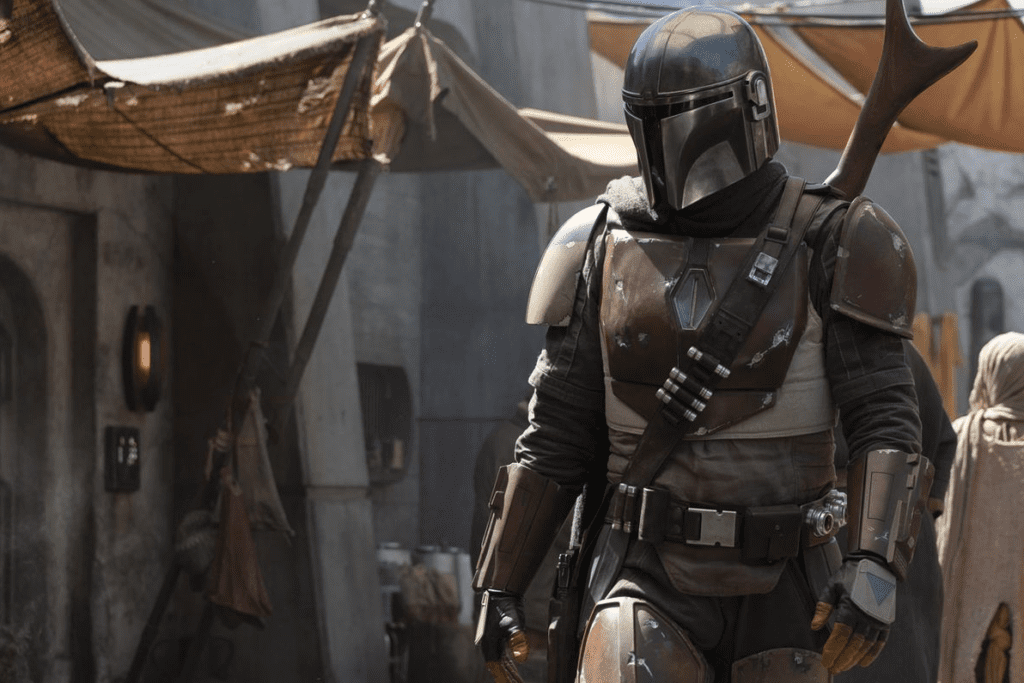 Streamers Provide Relief During Lockdown
Streaming services were already on an upward trajectory before the pandemic hit. But there's no question that keeping people locked up indoors further advanced the cause of SVOD, AVOD and broadcaster-backed platforms. While Netflix and Amazon Prime both had good years, the big streaming story of the year was the arrival of the Hollywood Studios in the SVOD arena. Disney+, with original series like The Mandalorian (above), was the big winner – securing around 87 million subscribers in year one. But ATT-owned HBO Max and Comcast-owned Peacock also made their mark. For producers, the good news is the eye-watering amount of money that streamers are spending on TV content. Disney alone is bringing 80 new series to market this year and plans to spend $8-9bn on content by 2024. The new streamers have caused disruption in distribution, by holding back programming for their own services. But this has been a blessing for some distributors. With a large swathe of US content taken out of the international market, opportunities have opened up for others around the world.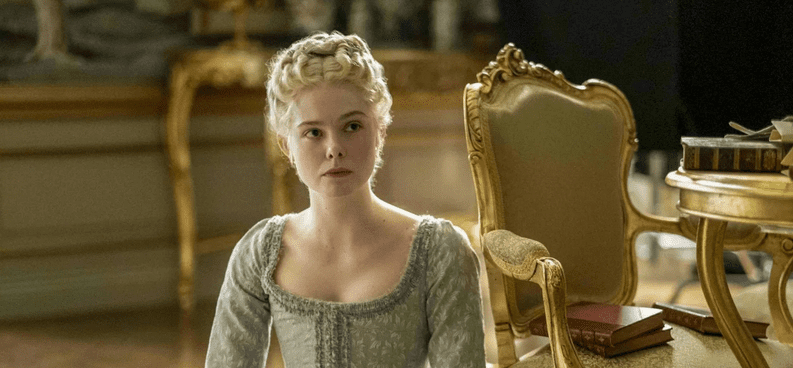 TV Drama Looks to the Past
Period drama has always been a staple for broadcasters, but there's no question that it has entered a new golden phase since the start of the scripted boom – as the success of TV content like Wolf Hall, The White Princess, The Borgias, Medici, The Crown, Downton Abbey, Outlander and many more would attest. The year 2020's contribution to the period renaissance has been to inject some raunchy glamour into the genre. Shonda Rhimes' Bridgerton, her first production since signing a deal with Netflix, captured the attention of both critics and audiences. And The Great (above), starring Elle Fanning and Nicholas Hoult, is getting similar notices. Both series share the irreverent worldview pioneered by productions like The Favourite (film) and Hamilton (theatre) – and as a result have broadened the genre's audience base. Honorary mention under this heading should also go to The Queen's Gambit, which transformed the sombre world of elite chess in the 1950s and 1960s into one of the year's most stylish dramas… and the most popular, breaking Netflix audience records.
And as with the documentary genre, drama series are reflecting the relatively new TV trend for telling the stories of serial killers, the year 2021 kicking off with ITV's The Pembrokeshire Murders and The Serpent (below), from Mammoth Screen for BBC/Netflix (a series that had to radically change its use of locations mid-production due to Covid 19) winning rave reviews.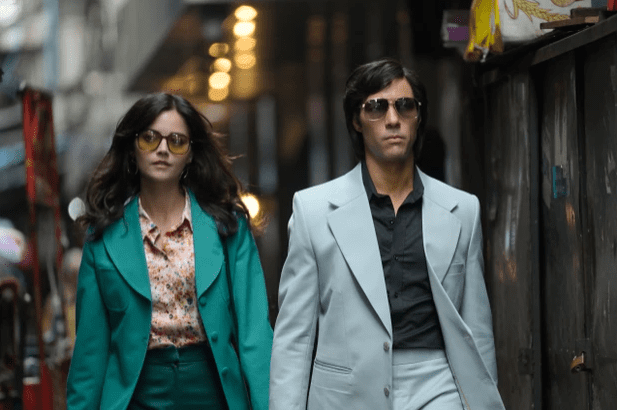 Getting Down With The Kids
Traditional TV has been shedding young audiences for years – but amongst 2020 TV trends were some evidence that the industry is working out how to talk to teens and young adults. Basic requirements seem to be short episodes, an edgy attitude and availability on digital platforms. BBC drama Normal People, based on Sally Rooney's novel, generated huge audiences on the broadcaster's streaming platform BBC iPlayer in 2020. Season 2 of Channel 4's End Of The F***ing World was also a streaming sensation in 2020 – while Outer Banks has also proved a hit for Netflix among younger audiences.  
Diversity and Inclusivity
Where the pandemic is concerned, 2020 was not a good year for diversity – with women, BAME, LGBTQ+ and disabled people bearing the brunt of the challenges presented by Covid-19. But in terms of 2020 TV trends, there have been some important steps forward both on and off screen. On screen, powerful examples of diverse casting include Netflix's Bridgerton, and The Haunting of Bly Manor; I May Destroy You for BBC One and HBO (top photo) and Lovecraft Country, also for HBO. Off screen, there have been commitments from the likes of ViacomCBS and the BBC.
The drive for diversity still has a long way to go, and there are still important debates to be had, but there's no question the needle shifted in the right direction during 2020 – and will continue in to 2021 if the example set by Sky is a sign of a continuing trend. Late January 2021, the company announced its ambition to ensure 20% of employees in the UK and Ireland will be from Black, Asian or Minority Ethnic background by 2025. At least a quarter of these will be Black. And this also applies to the Sky leadership team with the targets replicated among the company's top 300 leaders. Suggesting that even the 2020 TV trends that struggled this year may face better prospects in 2021…