With so much great content being produced and distributed around the world, you might suppose that the life of a programme buyer or commissioner is an easy one. But the reality is that the job is as tough as it has ever been. In this week's post, we explore the key challenges and opportunities facing buyers this year: five essential TV industry trends for 2020.
1. More co-production, distribution partnerships, innovative alliances
The rise of the Hollywood/Silicon Valley streamers, the inflated cost of talent and TV production, broadcaster/ studio consolidation, centralised group-buying strategies – everything suggests that securing access to quality content will be more challenging than ever in 2020, making collaboration one of the most important TV industry trends for 2020. This will notably mean an increased reliance on cross-border co-productions this year. This in turn will lead to more partnerships between channel buyers and distributors, since the latter are best placed to monitor trends in the global content market. Viaplay's ownership of DRG is an example of this. Similarly, Viacom-owned Channel 5 has managed to boost its profile in scripted series through a partnership with All3Media International – with titles including Blood, Penance and All Creatures Great And Small. The pursuit of high-quality yet affordable content means buyers will increasingly find themselves sitting around the negotiating table with partners including talent agents, brands and investors. MGM Television, for example, has just sealed a partnership with management and production company 42 (Traitors, Wild Bill).
2. More risk-taking – but with a safety net
Channels have always struggled to balance the importance of taking creative risks with the need to deliver IP that immediately connects with audiences. This challenge is tougher than ever in an on-demand world where new TV streaming services are appearing with frightening regularity and where capricious audiences have the flexibility to watch what they want when they want – and have usually decided whether or not to stick with a show before the credits finish rolling.
One solution is to take tried-and-tested subject matter and give writers and directors the freedom to reinvent it. This is what the BBC has done with its new adaptations of A Christmas Carol, adapted by Peaky Blinders' Steven Knight; and Dracula, adapted by Sherlock's Steven Moffat and Mark Gatiss. Another solution is to work with scripted formats, as this offers the opportunity to customise a proven production. Scripted formats are especially useful when it comes to exporting dramas from Asia to the West and vice versa – so expect more deals in 2020. The same is true for scripted shows that originate in Latin America and Israel.
3. Greater flexibility
Orthodox TV buying strategy tends to focus on securing long-running franchises that can be repeated regularly in clearly signposted schedule grids. Not only does this help amortise production cost but it alleviates the pressure to spend millions of dollars on marketing. These franchises, typically a commercial hour or half-hour in length, are still important to many traditional broadcasters. Audiences, however, are getting more used to varying content lengths via their streaming platforms and mobile devices. This shift in consumer behaviour may encourage more buyers to experiment with their programming grid – acquiring short-form content or atypical-length series. A willingness to shake up the schedule in this way may help attract young viewers back.
4. Unexpected opportunities
Buyers will need to be alert to unexpected opportunities as the new streamers come online. While streamers generally seek to hold on to all rights, agile acquisition teams may spot tactical opportunities to pick up some series in specific territories, or for short windows. For example, competition for subscribers may encourage some streamers to enter content partnerships with traditional broadcasters as a way of promoting their services – or partially recouping their original content investment. Strategies in this new disrupted media landscape can change quickly. In the UK, for example, AMC's Fear The Walking Dead was initially positioned as an exclusive for BT TV. But in 2019, back series also started coming available on Channel 4 youth channel E4. For many viewers, this was their first chance to see the show. With this in mind, it's worth keeping an eye on whether Netflix changes its strategy with regard to rights sharing and windowing. As Disney, Warner and Comcast start taking back licensed content from the SVOD platform for use on their own services – The Office and Friends, for example – Netflix may have to increase its volume of originals. And the best way to do that without worrying shareholders will be a pragmatic approach to co-production and distribution.
5. Turbo-charged marketing
Such is the volume of content in the TV market that it is easy for audiences to miss shows when they appear in their first window – even if they are of decent quality. This suggests there may be untapped value for buyers in second windows or non-exclusive windows. However, extracting this value will require buyers (supported by their networks) to cultivate a sophisticated programme-marketing strategy – probably via social/digital media. As TV industry trends for 2020 go, this is sure to be one to watch.
Conclusion: Sourcing the right content
For all the reasons outlined above, buyers need to make sure they are attending the right industry events – and this is where MIPTV 2020 comes in. Changes at this year's event are all about helping buyers connect with ideas and talent at the earliest stage in production and development. Increasingly, this is the only way buyers will secure a competitive edge over their rivals in the industry; especially if they have a strong grip on the key TV industry trends for 2020!
Bonus: 4 Content Trends to watch this year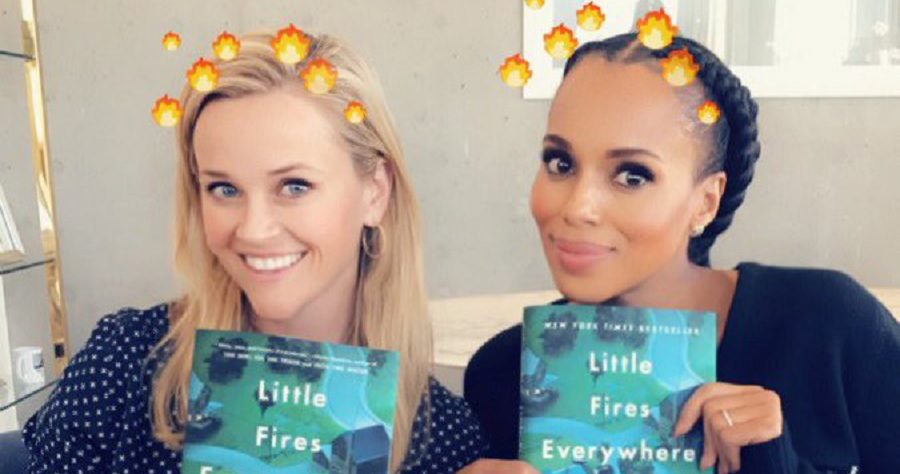 1. Female-led scripted series
The year 2020 looks like it will extend the trend towards female-led scripted series – with Anna Kendrick's Love Life, Amy Schumer's Love Beth, Reese Witherspoon's Little Fires Everywhere (above) and Rosario Dawson's Brairpatch all launching – not to mention a grown up Lizzie McGuire on Disney+.
2. Fantasy & men in space
There is also a 'men-in-space' theme to the new year, with series including Star Trek: Picard (top image), Space Force and Avenue 5 appearing this year. The race is also on to fill the Game Of Thrones fantasy void, with The Witcher an early candidate. Down the line, there will also be Amazon's Lord Of The Rings adaptation and HBO's GoT prequel House of the Dragon.
3. True crime
Across scripted and non-scripted, the true crime bandwagon will keep rolling – no surprise given the recent success of Netflix's Madeleine McCann documentary series. True crime dramas this year will explore everything from Bill Clinton's impeachment to serial killer Denis Nilsen, played by David Tennant, with ITV's White House Farm also likely to attract audience and buyer attention. In factual, Amazon Prime's Ted Bundy: Falling For A Killer, MTV's True Life Crimes and CNN's reboot of Forensic Files will also launch in 2020.
4. Rivalry stories: X vs Y
The movie industry and online platforms have enjoyed success with high-stakes duels – everything from Batman vs Superman to KSI vs Logan Paul. This looks like something that can also work on TV – a good example being Food Network's baking showdown Buddy vs Duff. This show has been renewed and there is sure to be more scope for head-to-head battles between celebrities. In a similar vein, The X Factor: Celebrity resonated well with audiences – since it showed celebrities really putting themselves on the line, rather than just sleep-walking their way through a panel or variety show; that, of course, is why I'm A Celebrity has been such a durable success story.