Speaking once again from her home kitchen, The Wit CEO Viriginia Mouseler revealed the titles of the unscripted formats that, pre-Covid 19, had been most adapted to local markets around the world.
The Masked Singer came top with 14 productions around the world, most recently for MBC in Korea. Second was The Voice with eight adaptations and a number of spin-offs and variations, distributed by ITV Studios. Next, MasterChef, adapted for seven countries and also with a number of spin-offs, distributed by Endemol Shine Group (ESG). Currently in five countries, Who Wants To Be A Millionaire? is celebrating a successful comeback, distributed by Sony. Big Brother, currently in four countries, is also enjoying a comeback, distributed by ESG. Distributed by ITV Studios, Love Island is now in four countries, the latest adaptation is French for Amazon Prime. Distributed by All3Media, Flirty Dancing is the youngest format on the list and since November of last year has gone to three countries.
Coronavirus-related Shows
Quarantine Comedy Conference Celebs Home Alone!
"Among the latest coronavirus-related shows on the market, Quarantine Comedy Conference Celebs Home Alone! Features two hosts and nine celebrities who have fun playing songs and telling jokes from their own homes, and interacting with viewers via their mobile phones." said Mouseler.
Musical Guessing Games
Cheat Shazam
"The Masked Singer is the most-adapted format this season, proving there is a lot of interest in the mix of music, guessing and games. Which is good news for Cheat Shazam, a format from Beta Entertainment Spain, in which contestants have to cheat the musical algorithm and sing the most perfect cover version of a song – and fool Shazam into believing that they are the song's original singer," said Mouseler.
Face On Hit
"Face On Hit is another format that mixes music and guessing – in which two contestants have to match eight unknown singers to eight famous songs," said Mouseler.
Sing With Me
"In Sing With Me, kids perform songs in front of four masked celebrity singers. If a celebrity likes a particular singer they push a button that says Sing With Me and then try to persuade the kid to perform a duet. The duos then compete with each other," said Mouseler.
My Song Is Yours
"In My Song Is Yours, fans send a recording of a cover song to win the opportunity to perform it in front of and with their idol," said Mouseler.
Dating Shows
Let Love Rule
"Two single candidates move into a luxury apartment together. Their first blind date lasts a minimum of 24 hours and a maximum of five days. They can quit after 24 hours – but if they complete the whole five days they win a luxury weekend away. Contestants are aged from 18-88, so the format is targeted to all generations," said Mouseler.
M.O.M. Milf Or Missy
"Experience and money versus youth and sex appeal: two single men – a rich, classy senior and a sexy young guy – date 14 attractive women aged 18 to 50," said Mouseler.
Parent Trap 
"This format from Italy offers a new version of the dating format: here you have to trust your teenage kid to choose your mate. In Parent Trap, teenagers with single parents try to match their parent with an ideal partner" said Mouseler.
Dating + Music
Love Song
"One of the strongest IPs this season, as we saw in our ranking, is Flirty Dancing which mixes dance and love. Love Song mixes music and love as singles look for love through the power of song. Each single is faced with three co-singers and potential love interests. They each sing a song and the matches are going to be made from the power of music," said Mouseler.
Couples
What Do You Think I Do?
"So What Do You Think I Do? is a role-swapping show designed to help people to understand better what their other half is doing when they are not together. So, for example, if your partner thinks your job in television is so much fun, you can swap with him or her to better understand how tough the job might actually be," said Mouseler.
Let's Face It
"A female comedian helps women who are not happy in their relationships. She listens to a woman's relationship problems, then she performs a stand-up routine highlighting the behaviour of her unsuspecting partner – who is sitting in the audience," said Mouseler.
Game Shows   
This Quiz Is For You
"In the game-show genre we want fewer questions and more action and distraction. This Quiz Is For You, broadcast on SBS 6 in The Netherlands, offers both questions and emotion. Four celebrities try to earn as much money as possible for an unsuspecting person in the studio audience who really needs and deserves it," said Mouseler.
The Secret Game Show
The Secret Game Show was broadcast as a pilot on ABC in Japan. It's pure fun, a classic prank show employing a hidden-camera at the office. The main contestant is an office worker who has to take on stupid and crazy challenges and if completed he or she wins a cash prize. Meanwhile none of the other office workers are aware that a game is being played," said Mouseler.
Fight Dirty
"Fight Dirty is a crazy competition in which two messy households battle it out for a cash prize in a cleaning competition – and the house they are cleaning belongs to their opponents. It's a show aimed at young adults, so the houses are really filthy – perhaps belonging to students who party all night. And of course many useful tips are learned which are especially relevant to the coronavirus pandemic," said Mouseler.
Whoever Sleeps, Loses!
"Another crazy game show that has performed well on ProSieben is called Whoever Sleeps, Loses! Celebrities who have been deprived of sleep for 60 hours have to complete a number of challenges without falling asleep," said Mouseler.
Ultimate Tag
"Shown on Fox in the US, Ultimate Tag is a purely physical game show inspired by the schoolyard game of tag – but played by leading athletes," said Mouseler.
Don't Delete It
"Don't Delete It is a Spanish game show format played purely for fun. Competitors have to seek out their worst photographs and put them on show. The most horrible is awarded a cash prize," said Mouseler.
Locked Up In My Show
"At this moment we are all locked down in our houses and so this is a timely game show, also from Spain. In Locked Up In My Show, a late-night show host is locked in a room in the studio, unaware of what is going on in the outside world. Then, in the evening he has to host a show in which he has to ask celebrity guests relevant questions about current affairs," said Mouseler.
Closed House
"Another show about confinement: in Closed House, 15 young people are locked down in a luxury villa under the sun. They take on challenges for a chance to get out of the villa for a few hours. Some of the challenges allow them to win a key that opens one of the 50 safes hidden around the house – including one which contains the $100,000 grand prize," said Mouseler.
The Alpha Experiment
"Nine young people live together in a house for a month. They were selected because they all have dominant character features. Is there room for more than one alpha in the same group?" said Mouseler.
The Generation Gap
Oldies Online
 "Generation gap or generation clash? In Oldies Online, broadcast on Swedish public broadcaster SVT 1, senior celebrities who are allergic to computers participate in a digital boot camp with young coaches," said Mouseler.
Hip Hop Stars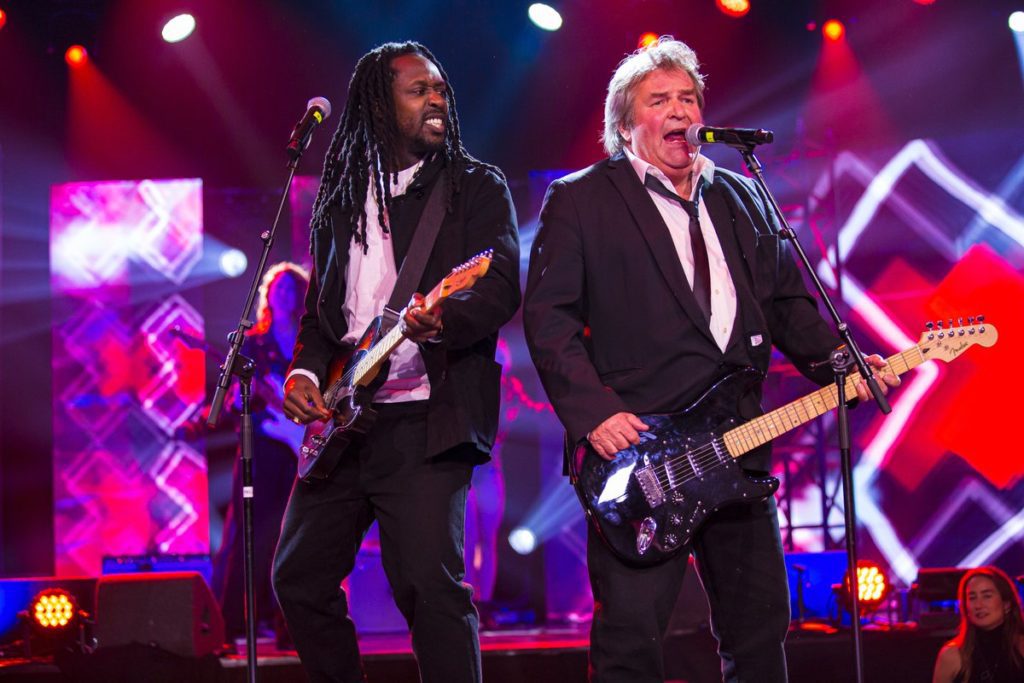 "Hip Hop Stars made its debut on public broadcaster NPO 1 in The Netherlands. It's a culture-clash show where celebrities from different backgrounds and different musical genres are challenged to perform a hip-hop duet on stage, with real rap stars," said Mouseler.
Cooking Reality Game Shows
Restaurant Swap
"This format is less about recipes and more about lifestyle. Restaurant Swap is a cooking competition in which chefs working in very different styles, genres or countries swap their businesses. They have to run their opponent's restaurant and must sbill as much as possible. The success will be based not on the recipes but on the turnover of each restaurant," said Mouseler.
Five Fat Chefs
"Did you know that chefs have a shorter life expectancy than the rest of us? It's scary but it's true. In Five Fat Chefs, preparing low-calorie menus and taking on physical challenges, the hard-drinking, over-eating chefs have six months to adopt a healthier lifestyle in order to live longer. The format debuted on TV2 in Denmark," said Mouseler.
Dishmantled
"A crazy cooking programme targeted at the young on the new short-form mobile platform Quibi, Dishmantled begins with food dish being 'blasted' into the faces of two chefs who are wearing blindfolds. They have to identify the dish and re-create it. The chef who comes closest to the original dish wins a cash prize," said Mouseler. 
Virginia Mouseler concluded this session: "I hope this brings you some inspiring but most of all comforting information at this time."
Top Image: TV Show Dishmantled