Introducing her Fresh TV Fiction session for MIPTV Online+, The Wit CEO Virginia Mouseler said that during the coronavirus pandemic, "we have to believe more than ever in the power of imagination", adding: "I hope you're working now on new stories, maybe inspired by what we're all living – this kind of apocalyptic period and our surreal daily life." A number of the series she presented did echo the "classic science-fiction tale we are all living today", for example the French-Canadian series Outbreak…
APOCALYPTIC FICTION DRAMAS
Outbreak
"Oddly enough the most successful drama in French-speaking Canada since 2020 is called Outbreak, a medical drama about a deadly virus and a group of doctors in Montreal trying to control the spread. It was broadcast successfully on TVA this January," said Mouseler.
Fear By The Lake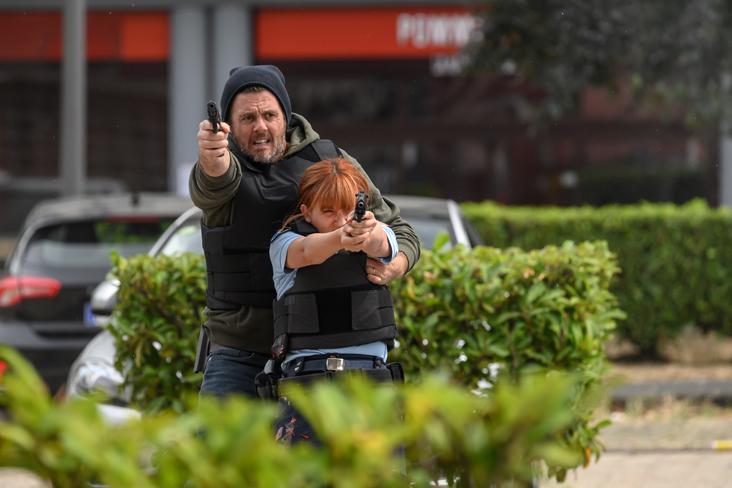 "In France the most successful drama since the beginning of the year is also about a deadly virus," said Mouseler. « This time it's a new form of Ebola that appears by a lake in a very beautiful part of France. A mystery builds and people go missing as an investigation team looks for the origins of the virus."
The Outbreak 
"In Russia last November the SVOD platform Premier aired a scary family drama series called The Outbreak (not to be confused with the Franco-Canadian « Outbreak »), portraying a global disaster following a deadly virus that invades Moscow," said Mouseler. « It will be broadcast later on TV3."
The Fence
"Another apocalyptic drama that started at the beginning of this year in Spain, on SVOD platform Atres Premium," said Mouseler. « The Fence tells the story of a global disaster caused by the scarcity of natural resources. Thus a dictatorial regime rules a confined society. It was a big success on the SVOD platform and will be broadcast later on linear TV."
CRIME SERIES
White House Farm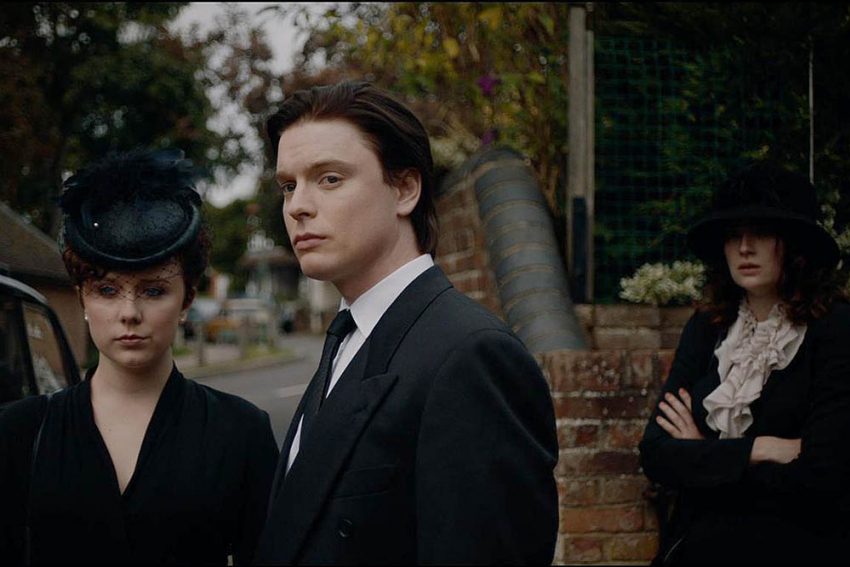 "A hit in the UK this year is White House Farm, based on a true story that happened in 1985, when an adopted son murdered his whole family and thought he could get away with it," said Mouseler. « It was broadcast on ITV. The story had previously been told in a couple of books, including In Search of the Rainbow's End by Colin Caffel, ex-husband of one of the victims, Sheila Caffel. True events remain a source of inspiration for scripted shows and often offer a path to success. This season 8.9% of all new fiction commissions were based on true events, compared to 8.8% last season – so it's quite steady."
Dark Woods
"Dark Woods is a crime series that will be broadcast on German public channel Das Erste later this year," said Mouseler. « It's based on an actual crime that remained unsolved for 25 years, a case of disappearance and murder in the late 1980s. Some 25 years later a police officer found a body in the woods and reopened the case."
GR5
"The Belgian hit of the year is another story about a disappearance – GR5, a reference to Great Route 5, a hiking route which crosses Europe from north to south," said Mouseler. « A psychological road thriller, GR5 tells the story of a group of young adults who are walking through Europe to find out about the disappearance of one of their friends, a young woman who traveled the same route a couple of years before. Deep, dark family secrets are revealed during the journey."
The Teacher
"The Teacher is one of the big hits in Turkey so far this year," said Mouseler. « It is an adaptation of a Japanese format that was first broadcast on Nippon TV. It's a very original and unusual story about a teacher who takes his pupils hostage in a classroom to give them a lesson of human values and morals after the death of one of the students. Turkey is one of the countries that imports the most scripted formats and often enjoys great success internationally with its own titles. Worldwide the adaptation of scripted formats remains steady – 4% of all new fiction premieres this season are scripted formats, compared with 4.5% last season."
MEDICAL DRAMA 
Transplant
"A big hit in English-speaking Canada this year is medical series Transplant – which mixes several topics, and has a number of layers," said Mouseler. « First, it's against the background of a hospital, but the lead character is a Syrian immigrant who at first is suspected of being a terrorist, but because of his talent he is hired in the best hospital in town. So it's a medical procedural that also focuses on racism and immigration."
Nurses
"We have observed in The Wit TV database that the medical genre has been growing a lot over the past season, an increase of 53%," said Mouseler. We can compare that with the increase in crime series of 17%. The other current hit in English-speaking Canada is also a medical series in which five new young graduates – three women and two men – begin their careers as nurses at a high-stakes hospital."
Mothers
"Another medical series, Mothers will premiere on Amazon in Spain and later show on Tele Cinco," said Mouseler. « It focuses on the strength of mothers, their anxieties and their hopes as they observe and offer strength to their sick children and teens suffering long periods in hospital. A second series has been commissioned even before the first has been shown."
Doc
"A medical drama that premiered on Rai Uno in Italy, Doc is inspired by the true story of Dr Pierdante Picciioni, told in his books Meno Twelve and Pronto Soccorso, published by Mondadori," said Mouseler. « A doctor has an accident and goes into a coma for five hours. When he wakes up in hospital, this time as a patient, he has forgotten the last 12 years of his life. His passion is still medicine and being a patient radically changes his medical approach. Before, he was an arrogant and cold-hearted doctor; as a patient he learns to understand the people who suffer in hospital."
EQUALITY AND INCLUSION    
High Flyers

"The most successful series so far this year in The Netherlands is about another type of hero – young jet-fighter pilots," said Mouseler. « A kind of Dutch Top Gun, High-Flyers is the story of three young military cadets, two male and a female, who are becoming heroes in the sky, throwing themselves into extreme action and tough missions."
Backstrom 
"This year 15% of new drama commissions are based on books, compared with 17% last season," said Mouseler. « When it comes to IP, books are the number-one source of scripted-programme adaptations. Backstrom is a good example: a huge literary franchise around the world featuring misanthropic genius detective Everett Backstrom, it has generated a series that started in Sweden on C4, then later on TV4."
Vencer El Miedo
"What's happening in Latin America this season? As always, telenovelas and drama series mirror the changes in society and this year in Mexico, the hit telenovela is Vencer El Miedo," said Mouseler. « It tells the story of four women of different ages who are exposed to male chauvinism, harassment and teenage pregnancy. It's co-produced with an NGO that fights for women's rights.
Ana's Revenge
"Ana's Revenge will air on Caracol in Colombia this year," said Mouseler. « It tackles several issues, including corruption in politics and the power of women in society. It's the story of Ana, whose mother was murdered by a man who is now a candidate for Presidential election."
About Love
"Back to Mexico, where we saw earlier the evolution of women's role in society. In About Love, we follow a young idealistic gay guy who is looking for love," said Mouseler. « It's a digital series that streams on SVOD platform Blim. What is it like to be gay today in Mexico? The fictional story is mixed with animated tutorials and real-life testimony to help young gays in Mexico to live their life in total freedom."
Todxs Nos
"Todxs Nós – a neutral title meaning all of us – is a series that tackles gender issues in today's society in Latin America," said Mouseler. Rafa, an 18-year-old pan-sexual man and of non-binary gender, decides to leave his life and family and move to the city of São Paulo. The series follows the lives of three LGBTQ young adults in the big city. A Brazilian production, it is broadcast on HBO all over Latin America."
"I know we are going through difficult times but I hope it will inspire you all to find new stories, maybe medical, and bring to us fascinating scripts for next season," Virginia Mouseler said, concluding her three MIPTV Online+ Fresh TV sessions. "I hope to see you all at MIPCOM."
Top Image: Nurses (10 x 60 mins – second season commissioned) Premiere – January 2020, Country – Canada – Distribution – eOne Distribution