There is an old cliche that Asian TV formats are interesting to global audiences because they are eccentric or zany – which probably goes all the way back to Za Gama (Endurance) in the 1980s. But the reality is that Asia's strength lies in the diversity and innovation of its output. MIPBlog looks at current trends in this dynamic region.
Contrary to Asia's madcap image, there is a rich vein of slow-burning formats – shows that encourage people to escape the rat race or learn to relax – that has come from this region. If there is a quality that seems to shine through with Asian formats, it isn't eccentricity, but a positivity that encourages family viewing.
Dragon's Den played a key role in the trend for business-based formats – now so prevalent in the West – while Iron Chef was an early prototype for celebrity-driven cooking shows. Takeshi's Castle pre-dated both Crystal Maze and Fort Boyard, while Ninja Warrior (Sasuke) led the latest wave of physical gameshows.
Better Late Than Never echoes the recent shift towards representing older characters on TV, while The Masked Singer (above) did what no-one thought was possible – creating a new franchise in the singing/talent sector.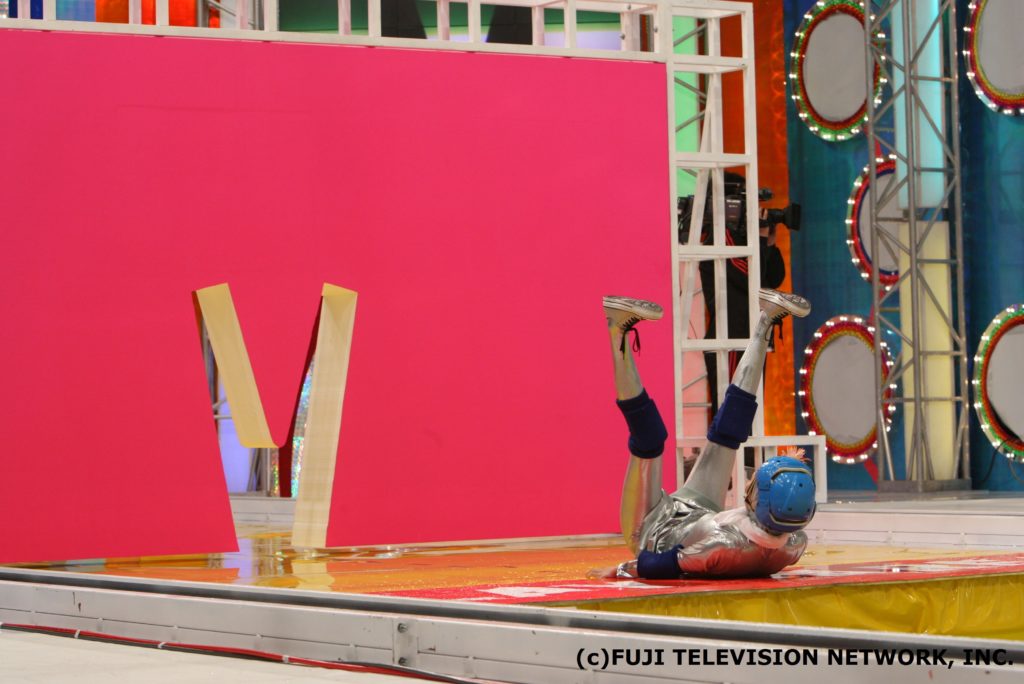 1. Japan still a driving force for entertainment format exports
Asian TV formats have been making their mark on the global stage for decades – and the source for many of the biggest hits is Japan. Ninja Warrior (US version pictured below), Takeshi's Castle, Dragon's Den, Total Blackout, Hole In The Wall (above) and The Iron Chef are just a few of the more high-profile franchises to have shown staying power on the international market. One explanation for Japan's success is the high volume of variety shows on mainstream Japanese TV.
New shows and new strands within those shows mean there is a constant pipeline of original ideas coming through – the best of which can been seen during MIPTV's well-established Treasure Box Japan event. Hole In The Wall, for example, originated as a segment within a Fuji TV variety show. After generating significant interest online, it was converted into a fully-formed international show by Fuji and FremantleMedia.
Japan's success with entertainment formats has encouraged some of the country's leading IP creators to explore the potential of scripted formats. Nippon TV, for example, has licensed Mother, Woman – My Life For My Children and Abandoned, to markets including Turkey. It is now promoting Top Knife, Off The Record and Our Dearest Sakura.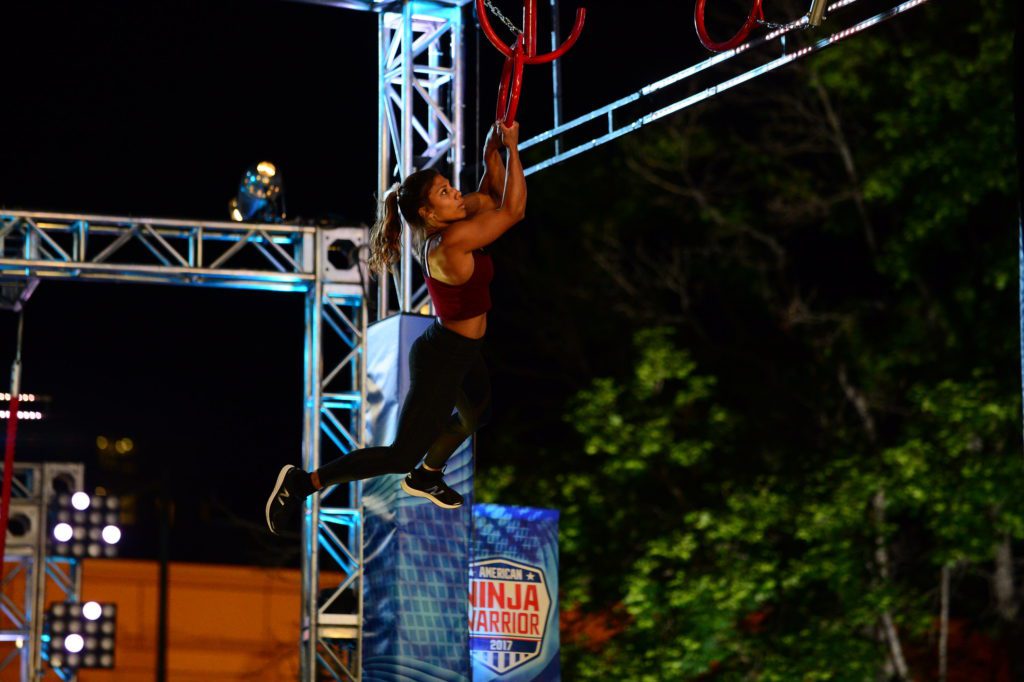 2. Korea making waves with scripted and unscripted formats
Korea's explosion onto the global content scene has primarily been driven by the popularity of its dramas, which sell well in their original form. Recently, this has provided a platform for creators in the Korean TV industry to start selling formats. Korea can't yet boast the same volume of format exports as Japan but it has had some huge breakthroughs. On the scripted side, ABC's adaptation of KBS's The Good Doctor was as significant in its own way as ABC's adaptation of LatAm scripted series Ugly Betty or Showtime's adaptation of Israeli drama Homeland.
There have been parallel successes in unscripted – first NBC's Better Late Than Never! (based on CJ ENM's Grandpas Over Flowers) and then The Masked Singer, an MBC celebrity singing format that is currently taking the world by storm. Adapted initially by Fox Network in the US, the show is fast approaching 30 format deals. It's not clear yet whether The Masked Singer will kickstart a global boom in Korean entertainment formats – but MIPTV will provide some clues. The Wit's Virginia Mouseler is hosting a Fresh TV Korea session and there will also be a session entitled K-Formats: The Next Big Hits From Korea (Sunday March 29, 12.00).
Worth noting is that the Korea Creative Content Agency, KOCCA, offers subsidies for pilots and will be supporting the K-Formats session. After the success of Grandpas Over Flowers (below), CJ ENM looks set for further success. One of its formats, I Can See Your Voice, is currently up to 11 format deals. Another, Love At First Song, has secured deals in Korea and Denmark. John Legend's Get Lifted Film Co., Simon Lythgoe and Critical Content are also reportedly working on an American adaptation of Love At First Song.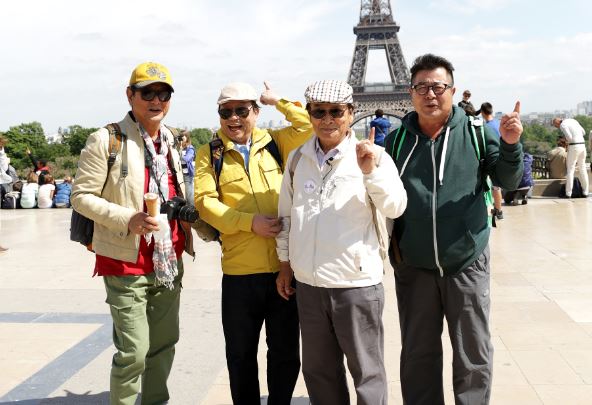 3. The rise of the Chinese dragon
A few years back, Chinese regulators decided to stem the import of foreign entertainment shows by limiting the number of international formats that domestic broadcasters could air. One positive impact of this – for the China TV industry – has been a growing number of original Chinese formats, which are now starting to trickle out into the global market.
Key players in this reversal have been China's streaming platforms. YouKu, for example, licensed its format Dunk Of China to FOX Networks Group Asia, while iQiyi licensed street-dance talent show Hot-Blood Dance Crew to US production company U2K. iQiyi also licensed the format to Malaysia's Astro, Singapore's Starhub TV and Hong Kong's myTV SUPER – which is a reminder that there is a strong intra-Asia trade in entertainment formats that has nothing to do with Western markets.
Sometimes overlooked in China is the strength of the country's regional broadcasters, which cater for populations that are often comparable in size to small countries. One of these is Hunan TV, which has been busy building a format slate within its Biu Project division. Biu's brief is to create formats that can work in domestic primetime and around the world. This has, to date, resulted in shows such as The Sound, Super-Vocal, Sing or Spin, a co-development with Endemol Shine, and Dance Smash, a collaboration with Armoza Formats. Hunan will provide more details on its plans and partnerships at MIPTV.
As part of its activities at the market, it is sponsoring the MIPFormats International Pitch competition. A support package for winning participants, it includes cash prizes, a study visit to China and a possible co-development deal subject to mutual agreement between parties.
4. Thailand – the one to watch?
There's an intriguing story doing the rounds that it was the Thai version of The Masked Singer, not the original Korean version, that initially caught the attention of Craig Plestis, CEO of Smart Dog Media and executive producer of the hit Fox US network version the show. That's not such a surprise when you consider that Thailand has become something of a creative TV production hub in Southeast Asia.
The Thai version of the show was produced by Workpoint, which is also the company behind The Fan, a non-scripted format licensed to the UK and Sweden by distributor Small World IFT. The same company has seen its Black Sheep format licensed into Italy by Eccho Rights. Other companies raising the profile of Thai TV production include Zense Entertainment, which worked with NBCUniversal International on Singer Auction – a show that is airing domestically on Channel 3, but which will be shopped around the world as a format by NBCU.
From the perspective of Europe or the US, format success is often measured by whether a show breaks into markets including the US or UK. But it is important to note that there is a strong intra-Asian business in formats. And within this business Thailand is a leading player. Right now, for example, several of its shows are performing very well in the fast growing Vietnamese market. A good example is Nhanh Nhu Chop, which is based on the Thai format Pritsana Fah Laep (Lightning Quiz).
5. The importance of East/West partnerships
No one would question the creativity of Asian format producers,  but the region's main players haven't always found it easy to sell their concepts beyond Asia. As a result, there have been numerous East/West partnerships over the years – ranging from sales representation to co-development, from single properties to open-ended alliances.
The most durable has been Fremantle's 11-year pact with Fuji TV, which has resulted in shows such as Total Blackout (sold to multiple territories). Most recently, Fremantle and Fuji Television are working together on Little Presenter, a comedic entertainment format which sees children investigate current affairs topics and find alternative ways to tackle the problems we face.
Hunan TV's relationship with Endemol Shine and Red Arrow's partnership with Nippon TV are also significant. The latter has led to the creation of Beat The Rooms, a studio-based gameshow that the two partners co-distribute. Other partnerships included a joint venture between UK-based Zig Zig and China's 3C Media on Ancient Games.
In 2019, the market also saw a format representation and co-pro agreement between A+E and Korean broadcaster JTBC. As part of the deal, A+E Networks will exclusively represent format rights to key programmes from JTBC's catalogue as well as its upcoming line-up. The companies are also co-producing a Korean scripted drama and a factual series.