In Development, the first ever Cannes Drama Creative Forum, came to an end yesterday with more conferences on topics such as co-production, book adaptations and showrunners, as well as the final round of "Oh my Pitch!" – where the officially selected In Development projects were being pitched.
Creativity and a shared vision are at the heart of co-productions. In this session partners behind breakthrough international co-pro Comedy Germanized (Deutsch-les-Landes) — Amazon's first French production, Deutsche Telekom's first original creation, and the first collaboration between Newen and Bavaria Fiction — weighed in on how to manage Creativity in Border Breaking Co-Production. 
The panel included: Arnim Butzen VP Commercial Management TV & Entertainment, Deutsche Telekom, Isabelle Bertrand, Head of Content Acquisition France, Amazon France, Moritz Polter Executive Producer International TV Series, Bavaria Fiction and Sandra Ouaiss, Producer on behalf of Newen/Telfrance.
"Germanized is about a broke French village in the South France which is partly sold to a German entrepreneur who then moves, together with 200 other Germans, to the small village", explained producer Sandra Ouaiss. While the German producers called it dramedy in the beginning, the French called it a comedy. "We realised we mean the same thing, but named it differently", said Ouaiss when asked about the cultural differences.
It's the first project commissioned by Amazon France. "The genre was interesting, we were convinced by the storytelling, and it's different to what's currently been offered in the French market", explained Isabelle Bertrand, Head of Content Acquisition. It was more an editorial strategy rather than based on data, Bertrand continued. « Comedy is a very popular genre in France and cultural clash is an interesting topic for a French audience. » For German telecommunication company Telekom adding well-known German actor Christoph Maria Herbst to the project, was important for them to join.
We've all heard the phrase: "The book is better than the movie!" The next session at In Development saw Sydney Gallonde, CEO/Executive Producer, Make it Happen Studio, Perrin Chiles, Co-Founder & CEO, Adaptive Studios and Sarah Doole, Director of Global Drama, FremantleMedia UK talk about How to turn Bestsellers into Must-see Hits. 
"We first look at the key elements we want to keep such as the great characters and story worlds. But then we also look at the angle, like can we license it to TV broadcasters or YouTube" explained Perrin Chiles from Adaptive Studios. When asked about trends in publishing, Sarah Dooley said: "Young-adult is the biggest market in publishing. Young people are reading a lot." And Sydney Gallonde added: "Young adult and missing children-stories are very popular."
The next session at In Development was about showrunners, upon whom a show's creative evolution depends, balancing the economic interests of producers and commissioners with the artistic perspectives of writers and directors. At Meet the Showrunners, Jörg Winger, Managing Director, UFA Fiction & Executive Producer/Showrunner/Creator (Deutschland 83/86, Hackerville), Mette M. Bolstad, Showrunner on CANNESERIES Official Competition show State of Happiness and Ludovica Rompaldi, Screenwriter of 1992 and Gomorra, shared their experiences and also some battle scars.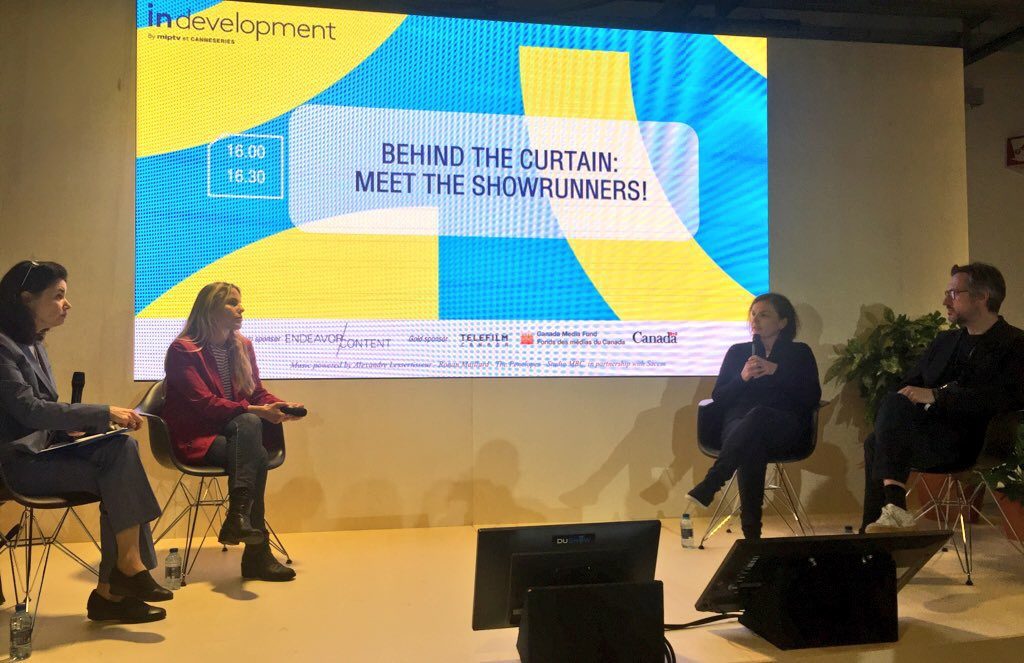 "When I first started in TV, writers weren't even allowed to participate in the production process. I was a writing producer, but had to hide it, because broadcasters thought it was a conflict of interests.", so UFA Fiction's Jörg Winger. And Ludovica Rombaldi added that broadcasters just don't trust writers with budgets. "Also the authorship goes only to the director, because he has final cut.", she continued.
"Some people think having a showrunner and writers room is a formula for success, but what you really need to be successful is a small team that is aligned with the vision of the show", concluded Jörg Winger.
The last session of Oh my Pitch!" saw three more In Development projects. Amongst a massive response of 344 submissions from 46 countries, 8 projects in development and 4 early-stage projects have been selected by members of the In Development Advisory Board.
The panel of TV experts asking questions and giving feedback existed of: Claire Lemaréchal, Writer at Azad Films, Jörg Winger, Managing Director UFA Fiction, Serge Hayat, Financier, Cinémage & Capucines Investment Funds, Nadia Rekhter, Head of International Projects, Star Media, Caroline Torrance, Head of Scripted, Banijay Rights, and Noel Hedges, EVP Acquisitions & International Distribution, Entertainment One. 
First up: Spanish project Strange Fishing Sundays, produced by Laniakea Capital and created by Javier Félix Echániz Petralanda. It's about a professor of quantum physics who believes he has failed at his attempt to create a time machine to travel into the past. However, although his invention cannot allow our bodies to travel through time, what it can do is to implant our souls into the bodies of one of the several alternatives selves we could have become.
The next project being pitched was an early-stage project called Selfies and created & written by Joanne Lau. It's about two best friends who are followed around by puppets manifesting their internal monologues – their "Selfies". With the help and hindrance of their Selfies, the two friends navigate the highs and lows of life in their 20s and ultimately learn the importance of friendship, love, and being true to yourself.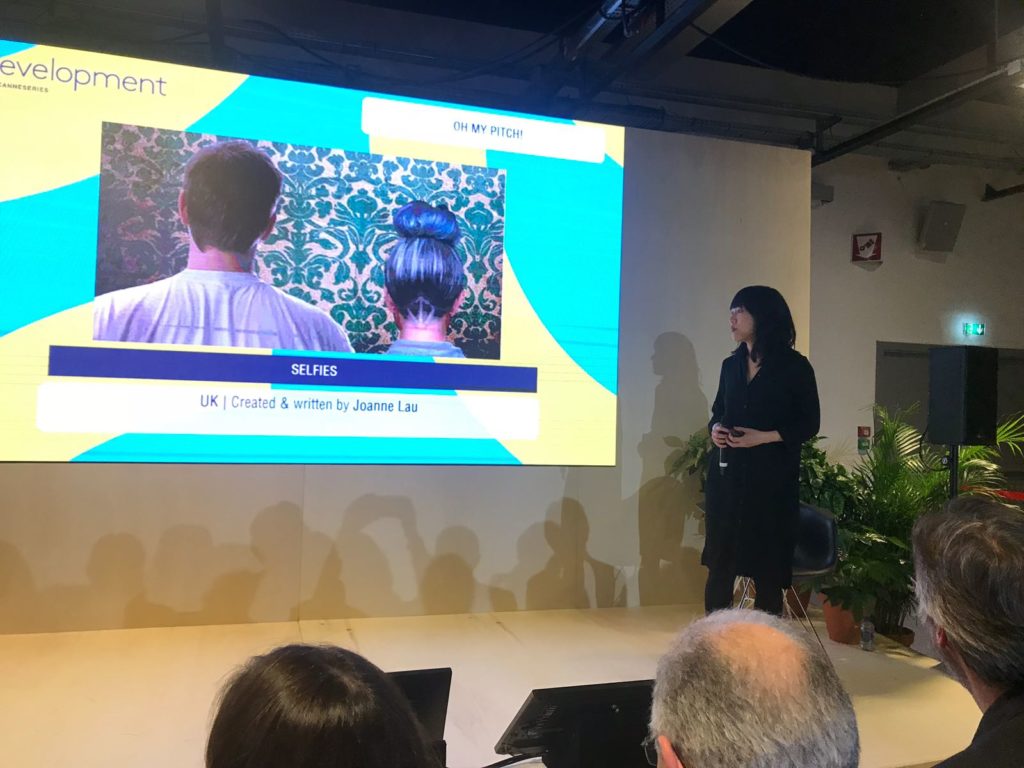 Last project at the In Development pitch was called The Sources of Evil is from Germany. Produced by Wüste Film & written by Catharina Junk. Set in the former GDR in 1993, it's about two cops, one from East Germany the other from West Germany, who have to investigate a serial killer case together.
The two projects selected to receive funding support from In Development partners Federation Entertainment and La Fabrique des Formats were The Sources of Evil produced by Wüste Film (Germany) and Whatever, Linda produced by The Donaldson Company (Canada).
The forum then closed by inviting all creators selected for the pitches onto the stage. Great job, everyone!
The CANNESERIES Awards Ceremony last night was hosted by French comedian/actor Kyan Khojandi. "I'm a big fan of series, i consume a huge amount; it's part of my life", he said in his opening remarks. The 10 best series were recognised last night and jury president Harlan Coben said about them: "There were so many wonderful treasures."
The award for Best Screenplay went to Norway's State Of Happiness, produced by Maipo Film. Mette M. Bølstad accepted on behalf of team.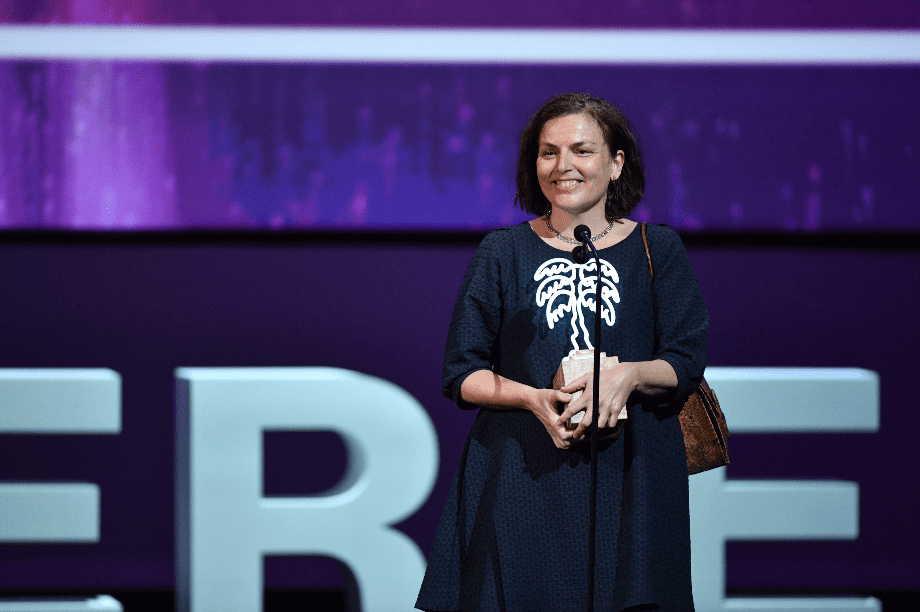 Israel's Miguel, produced by Movie Plus Productions, accepted the Special Performance Prize which is unique to CANNESERIES.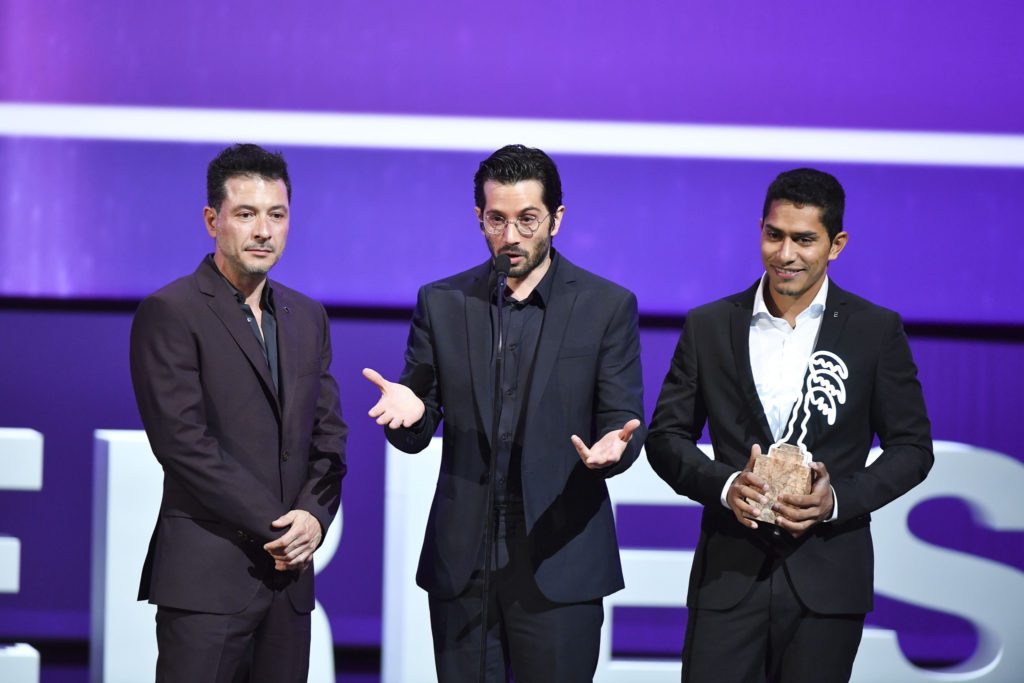 Best Digital Series went to Dominos from Canada, directed by Zoé Pelchat Ouellet.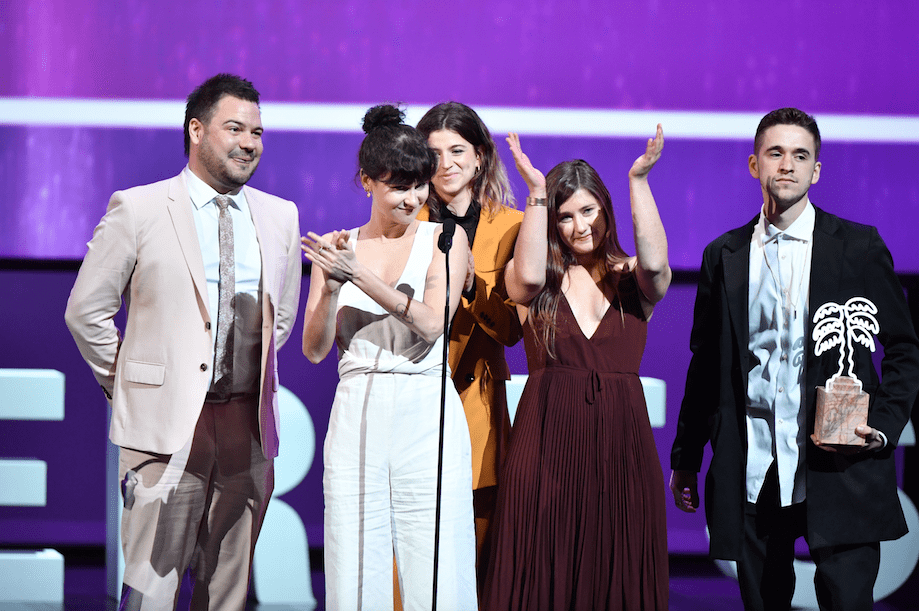 Best Music was composer Ginge from Norway's State Of Happiness, produced by Maipo Film. Synnøve Hørsdal said "it's magnificent to receive this prize ». 
Francesco Montanari from Italy's Il Cacciatore: The Hunter, produced by Cross Productions, Beta Film and Fai Fiction, accepted the award for Best Performance.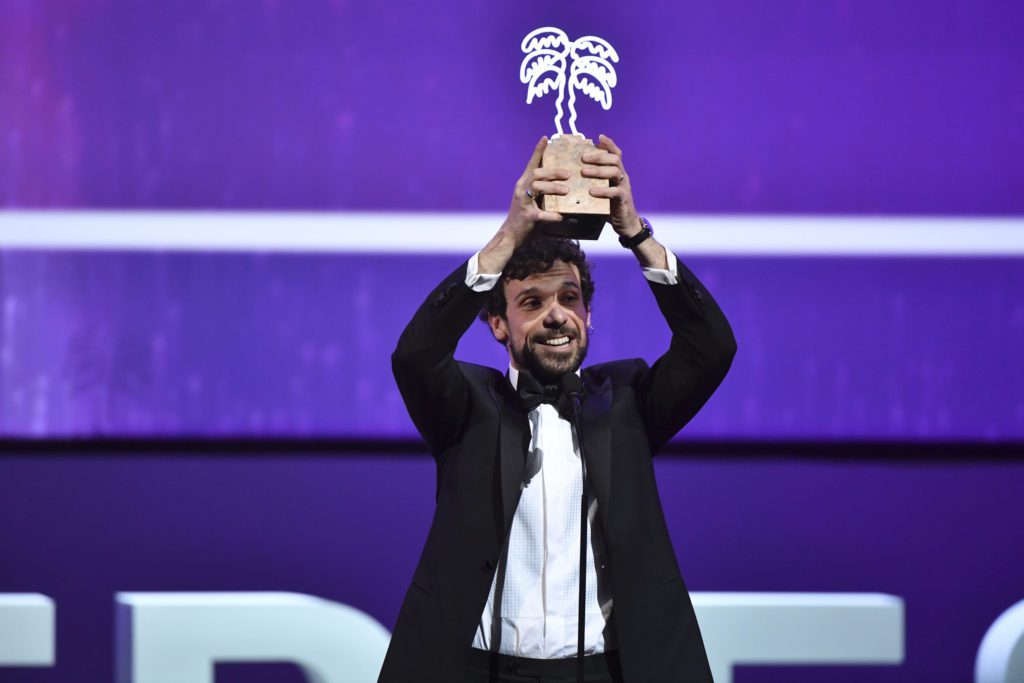 And finally, Israel's When Heroes Fly, produced by Spiro Films, accepted the award for Best Series. Congratulations to all!