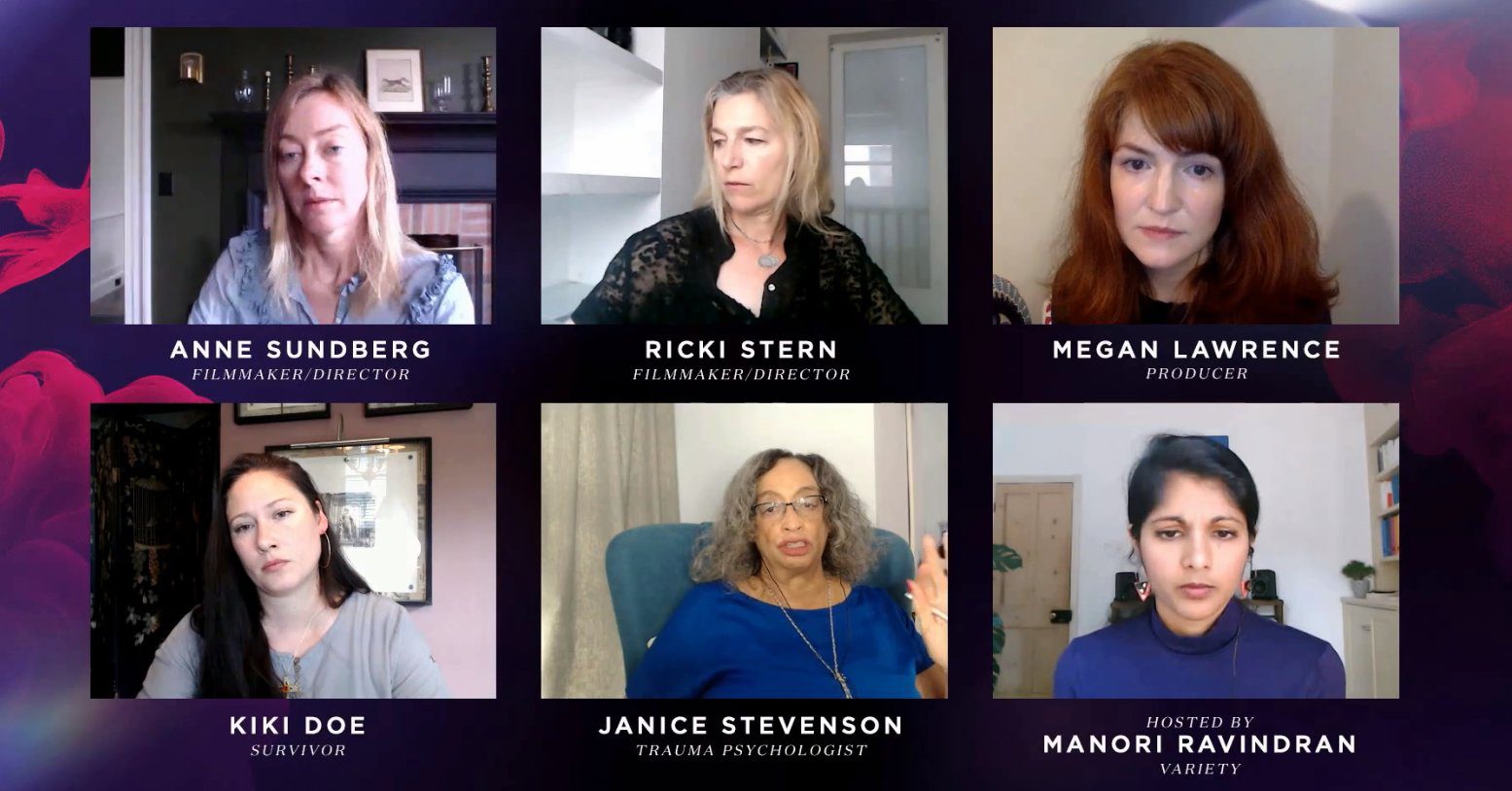 The topic of the first-ever online Women in Global Entertainment Panel was Surviving Jeffrey Epstein, a miniseries documentary about the convicted sex offender Jeffrey Epstein, directed by Anne Sundberg and Ricki Stern. It consists of four episodes and premiers on August 9, 2020 on Lifetime.
We opened with an introduction from Laurine Garaude, Director of the Television Division, Reed MIDEM; and heard words from Ellen Lovejoy, SVP International Content Sales and Head of Sales, Americas & Formats, A+E Networks. The panel otherwise consisted of moderator Manori Ravindran, International Editor, Variety; Ricki Stern, filmmaker and director; Anne Sundberg, filmmaker and director; producer Megan Lawrence; survivor Kiki Doe; and trauma psychologist Janice Stevenson.
"Over the past few years, our industry and many others have faced a reckoning when it comes to how those in power have abused and mistreated women," said Lovejoy. "We've seen how sometimes one voice can make a change and how many voices together can take down a monster. But In the case of Jeffrey Epstein, it took hundreds."
Surviving Epstein gives voice to eight women from around the world, "abused not only by Epstein but also his enablers and conspirators. Like you, we are devastated to hear their stories," Lovejoy added.
"We have to understand the world of Jeffrey Epstein to understand the effect on these women and their lives, and how they were brought into a situation of abuse," Sundberg said. "But really, every element of storytelling was guided by the women's perspectives. It was also important to us to have voices that we hadn't heard before."


The Epstein case was "a stark example of the alternate criminal justice system that exists if you have money in this country," Lawrence said. "If you are a powerful, white, wealthy man in this country, you have an entirely different justice system. That's a huge issue of ongoing complicity in a number of different cases, and it was such a stark reality in this case because there were 40 women and girls on the record and he got a slap on the wrist."
"The producers did a phenomenal job of not re-traumatising – because the ladies had to tell their stories so many times, and every time they tell it they relive it," Stevenson added. "So the care given to them is really important."
"Because of other women being brave enough to tell their stories, I felt a responsibility to do the same thing for others who might be too scared," said Doe. "Just in sharing to show other women you're not alone… Every time I tell my story, as retraumatising as it can be, and it's incredibly difficult to do so, the good outweighs the bad. If I'm helping someone, then it's worth it."
Last week, Peter Robinson, Chief Strategy Officer of KidsKnowBest, and Nina Hahn, SVP Production and Development, Viacom, talked about De-Risking Creativity. Much of it involved the importance of listening to what kids have to say, and also understanding that there is a responsibility associated with being a trusted kids brand.
"Nine of 10 parents say their children influence their decision on the media they spend in the household," Robinson said.
In the specific case of Nickelodeon, Hahn added, "We spend a lot of time listening, looking, researching and hearing what kids want. That helps to grow the brand from the strong foundation of what it is: A brand that is equal parts heart, fart and smart."
Dubit also hosted a panel on agile development in television, titled The Tortoise and Its Heir, and it developed some of the points raised in the De-Risking Creativity panel. It featured Adam Woodgate, Dubit's media head, and Christin Simms, writer and executive producer of Sinking Ship Entertainment.
"Lockdown, the show we made during coronavirus, was born out of seeing that kids needed something that reflected what was going on in their lives, and there was a chance to make it via Zoom," Simms said. "[Getting it greenlit] was a day, maybe a little more than that, but very, very quick."
"Will this be one lesson coming out of the pandemic?" Woodgate wondered. "Kids want content that reflects their world right now, but that content is deeper than an influencer's hot-take of the day."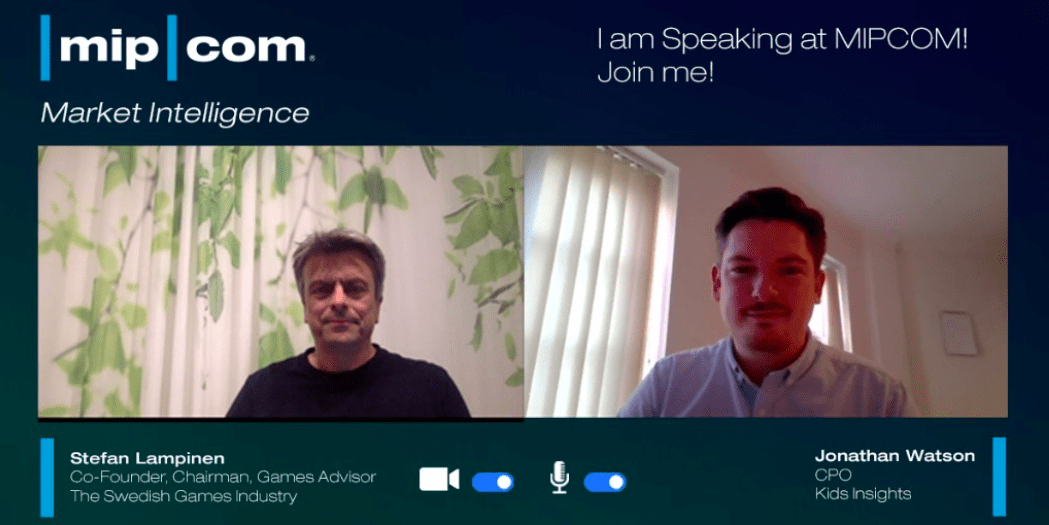 Kids Insights gave a panel on digital media and the sustainability of environmental activism, led by CPO Jonathan Watson alongside Stefan Lampinen, co-founder and Chairman of The Swedish Games Industry.
"Generation Alpha have never known a world without the iPhone, Spotify, YouTube, Amazon—these things were all created before they were born," he said. He also pointed out that "Kids are becoming more progressive with their thoughts. These kids are both ethical and aware on a whole range of issues."
As an example, German teenagers "are two times as likely as their US equivalents to show concern about the environment," making them some of the most-concerned kids in the world.
"In late May, our data showed the number of teenagers in the UK concerned about racism jumped to 23 percent in the days following the killing of George Floyd in the US," Watson added. "This shows how events in the US quickly cause a shift in attitudes of kids across Europe."
He concluded, "These globally aware kids with these new digital skills are becoming a force for change. Kids are actually using their digital platforms and media to mobilise, gather, spread ideas and create change."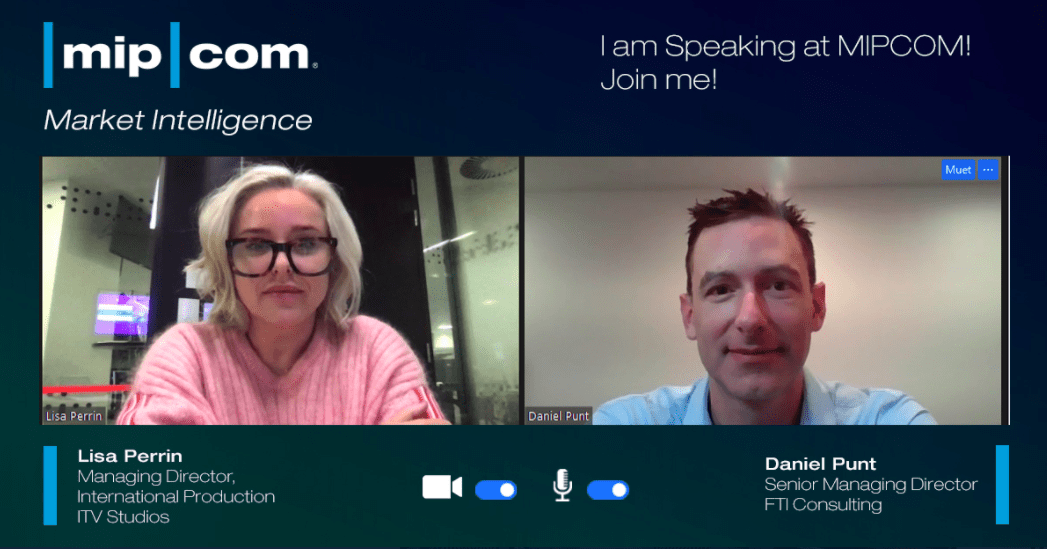 Lisa Perrin, Managing Director at ITV, and Daniel Punt, Senior Manager and Director of FTI Consulting, examined how studios are resuming production of scripted dramas, in Art of the Restart.
"Many productions in the US now are finally getting underway," said Punt. "ITV is seeing 80 percent of productions resuming. Although there are travel restrictions still in place, productions are finding a way to restart amid concern for Covid-19."
Perrin talked about the new difficulties of production in a Covid-wracked world. "Writers writing intimate scenes, storylines that entail interaction… how to maintain social distancing on-set, while filming? How do we set up effective, reliable testing for crew and cast? And… how do you underwrite [insurance for]big productions with big cast and crew? That's the issue we're all trying to tackle."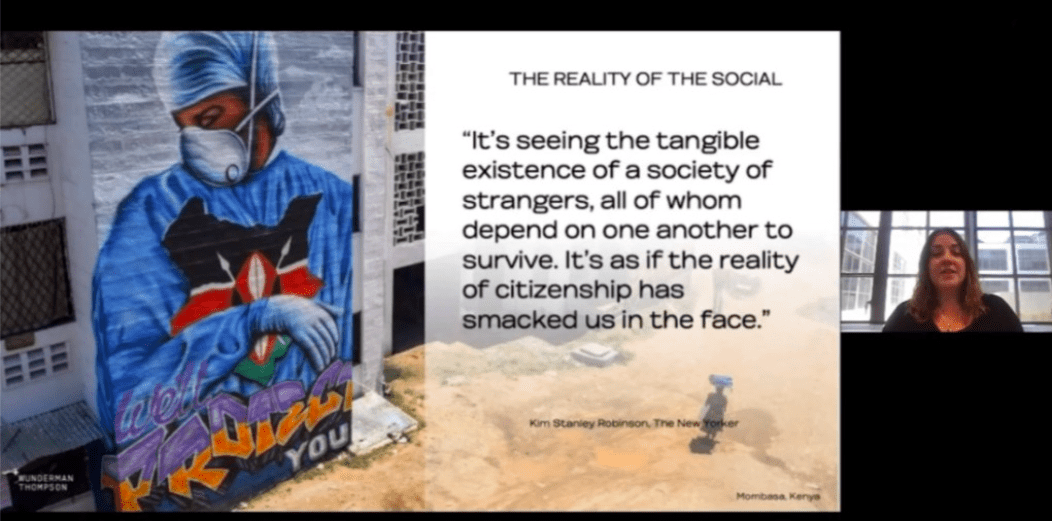 European Director Marie Stafford of Wunderman Thompson's innovation group led Resilience and Regeneration: The New Sustainability.
"We are moving to a more collaborative era, shifting away from individualistic values to values that are much more collective," she said, pointing to data from GFK Roper that points to changes in values over the past five years.
"Values that are declining are about the individual and looking inward, such as personal appearance, material things, being an individual. Values we see rising steadily all over the world are more prosocial, collective values, about the environment, about social responsibility, and caring more for nature."
Businesses are following suit with these changing values.
"In 2020, there's been a surge in companies who are exploring becoming b-corporations, that's a group of companies who have made a commitment that the way they do business will be a force for good," Stafford said.
"Beliefs-driven buyers have grown and actually represent a majority now, 64 percent, all over the world, of people who are prepared to vote with their wallet."
She pointed to "a sort of global discontent with the system right now. We need a new form of capitalism that meets the need of multiple stakeholders… What we're seeing is the biggest era of mass-collaboration in our recent history."
In a global survey conducted worldwide by Wunderman Thompson, 91 percent of people agree that companies, countries, and individuals should work together to tackle sustainability challenges.
"We're likely to see the consumer be much more thoughtful about what they consume and how much they consume as a result of the pandemic," Stafford went on. "The main trends are shifting values, system change – which is all about those big collaborations – and how the mindful consumer has managed to survive the pandemic."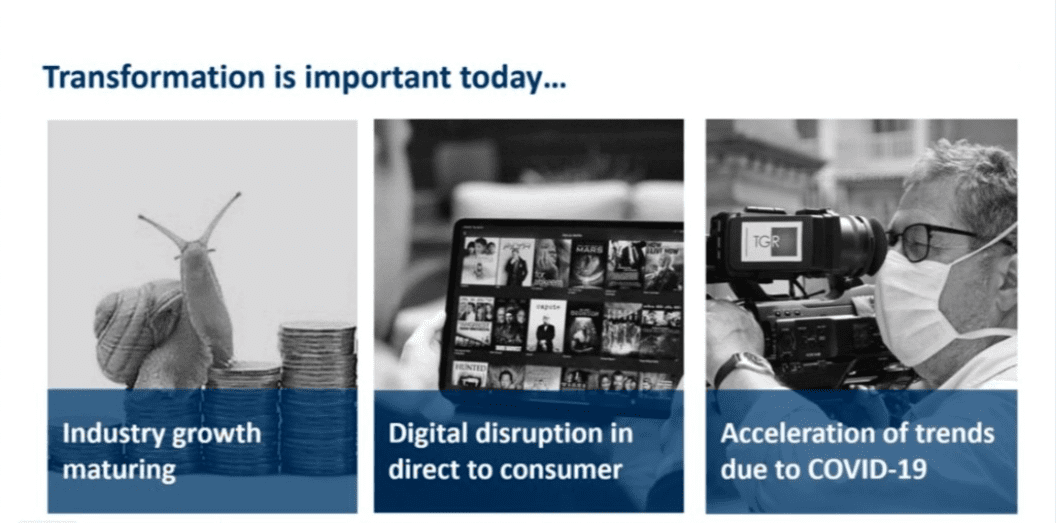 Speaking of business transformation, FTI Consulting's Senior Managing Director, Phil Schuman, talked about transforming operations. 
"It's clear and apparent now that the pace of change in our industry is accelerating because of COVID, putting imminent pressure on entertainment companies to reevaluate their organisations and operating models completely," Schuman began.
"There are a few driving forces converging now that are demanding all of us to change how we act: first and foremost, our industry's evolution from high-growth to more mature, slow-growth in many sectors. Second is digital disruption that's enabling D2C offers. Third is the acceleration of all these changes due to COVID."
"Large media conglomerates were built to enable and support high growth," he went on. "The peak for this business model came in 2010… Today, growth rates of all of those legacy organisations have declined and the need to respond is painfully clear."
Covid-19 has accelerated trends, he added, "including increased cord cutting, consumer adoption of streaming services, and the continued impression of theatrical windows. If at the beginning of 2020 you thought you had a few years to re-asses business strategy and transform your organisation, now during Covid, that window has been cut down to months."
Three major focus areas in media transformations include "Reorienting media businesses to be D2C first-focused with a core focus on future business models in particular SVOD and AVOD. The second focus area is reorienting businesses to be the best at whatever is going to matter in the current and future world. Third is a heavy focus on super streamlining business operations to improve efficiency especially in the legacy businesses."
He concluded, "As technology evolves faster and faster, and consumer behaviour continues to evolve, we think we will never again have a simple set of business models that persist successfully for decade after decade. Today the only constant is constant change."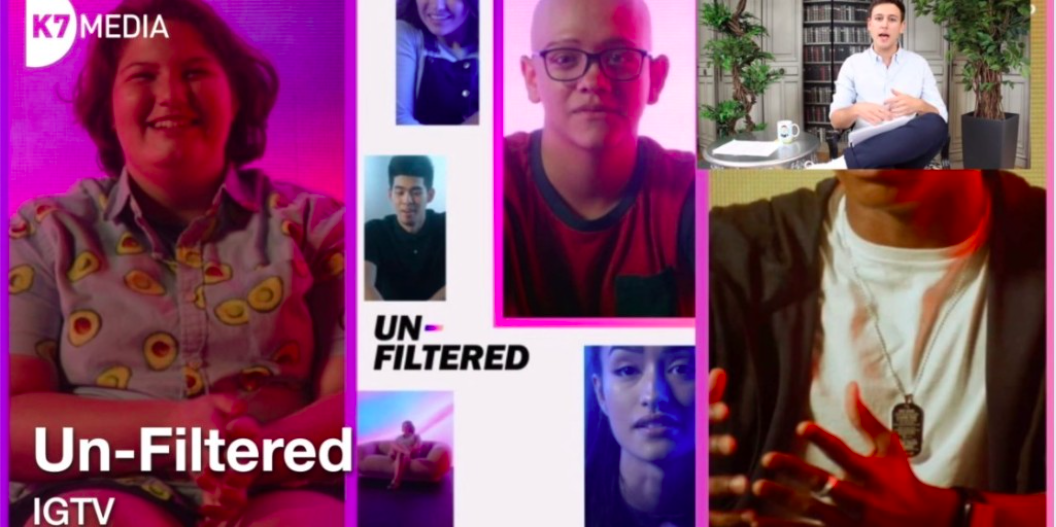 Lastly, David Ciaramella, Communications Manager, K7 Media, gave us some factual TV trends for 2021.
"There's a growing fascination for crimes which have either been created or enabled by the internet," he said. "Whether that be social media threats, catfishing, romantic fraud, or even crimes committed and transmitted online."
Covid also made its mark on factual television. "With lockdown came an increased awareness for those in society who are less fortunate. As we go forward, we can see more factual programming highlighting those members of society who have been overlooked – marginalized voices."
And mental health issues have also become more salient. "We've seen an increased focus on mental health issues within factual programming. This will continue post-lockdown, where health has been put front and center in many people's minds. Factual programming within this space is generally aimed to take a more sympathetic view, allowing people to tell their own stories and showing that a mental health condition is just one facet of them as a person."