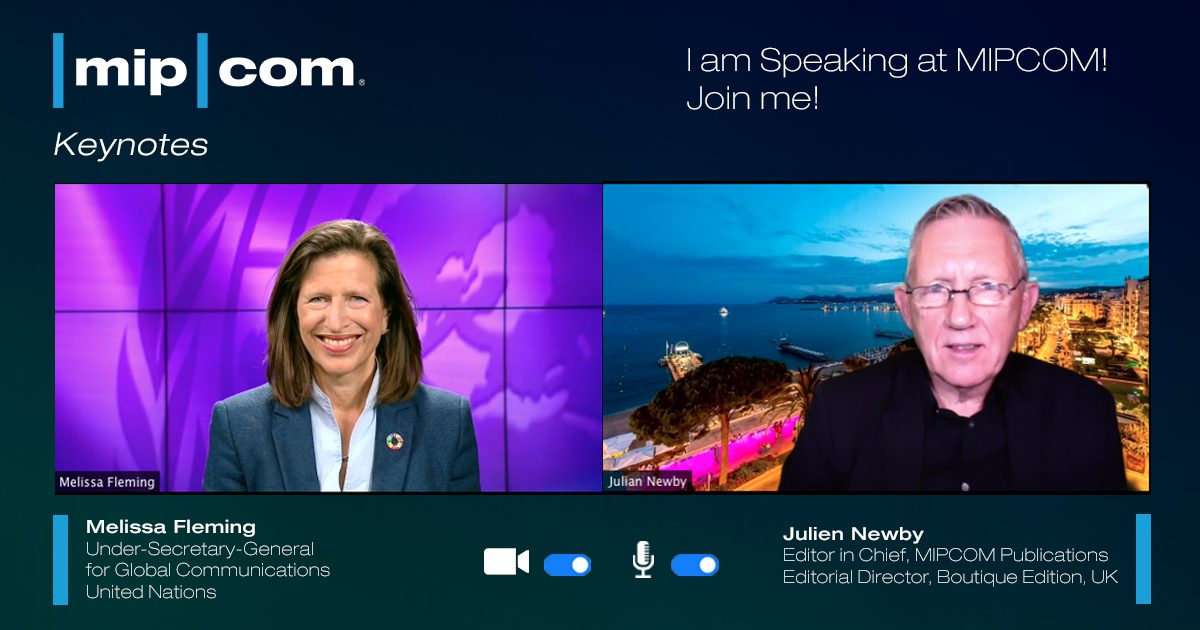 In a session that revolved around communicating in climate emergency, Melissa Fleming, Undersecretary General for Global Communications at the United Nations, joined Julien Newby, Editor-in-Chief of MIPCOM Publications, to discuss what Newby rightfully called a "bleak subject."
"We're in the middle of a pandemic. Why should anyone be caring about climate change right now?" he asked.
"As you look around us… the fires continue to rage, the droughts are worse than ever, there are floods. The signs of climate change, the effects of all of these years of emitting too much carbon, are everywhere to be seen," Fleming replied. "So unfortunately we have to be dealing with these two crises as urgently at the same time."
On a positive note, the recent Covid-driven lockdown forced people to reckon with how we live. "People are making the link between the origins of Coronavirus and the protection of our environment, how we treat animals, how we trade in animals. There's a new movement that is stronger as a result. There are a lot of people—the public—calling for a green recovery," she said. "There's a new slogan—it's not just build back better, it's also build back greener."
She also educated users on the meaning of "infodemic," a term coined by the World Health Organisation. "The platforms that were designed to connect people are also fertile ground for bad actors who are spreading misinformation and disinformation," Fleming said in reference to social media. "As a result, we have what the WHO coined an infodemic—which means you have good information circulating out there with bad information, so the result is public confusion at best. At worst, it is human beings actually guided by bad actors, risking their lives, even causing their own deaths because they're taking miracle cures that are hoaxes."
"What is your approach to dealing with climate skeptics and climate misinformation?" Newby asked.
"Science is ever-changing… which makes science more difficult to communicate than people who just want to say it doesn't exist," Fleming replied. "We want to be very clear when we communicate on what is the absolute consensus: that if you produce too much carbon in the air, you're going to warm the planet, and you're going to have devastating consequences. We need to communicate this over and over and very clearly."
From a television perspective, Fleming is optimistic. "There's a growing sense of public service responsibility among the media," she said, pointing to how even major broadcasters like Sky are committing to find creative ways to promote sustainable development goals.
"We're seeing amazing strides… in cities, regions, or individual companies, who are actually committing to net zero by 2050. We need to tell those stories," Fleming said. "When a country commits to building no more coal plants, we need to go in and tell those stories. They should be congratulated and serving as examples for the rest of the world."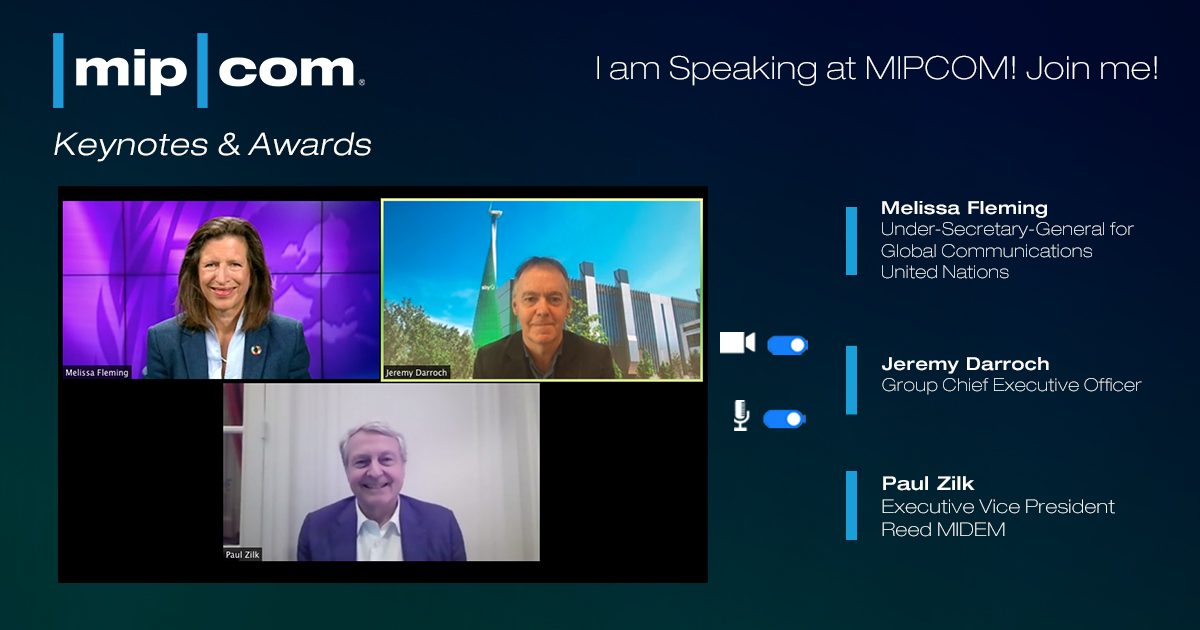 This afternoon, on Sky TV's behalf, CEO Jeremy Darroch received the inaugural MIP SDG Award, presented by Reed MIDEM Executive Vice President Paul Zilk.
The session kicked off with them discussing the importance of the UN's Sustainable Development Goals with Melissa Fleming.
"The SDGs represent 17 global goals, such as goals to end poverty, combat climate change, and fight injustice and inequality," Zilk explained. "These goals were established by the UN back in 2015 for all member countries to achieve by 2030."
"In 2018, the UN secretary António Guterres launched the SDG Media Compact, an initiative designed to engage media and entertainment companies around the world to use their resources and creative talent to advance the SDGs," Fleming added.
Sky and Reed MIDEM count among the 120+ companies that have joined the pact, and during the panel, Darroch received the inaugural MIP SDG Award.
"We want to be able to affect the bigger issues in life and work on the most important things. That's why the SDGs are so important: They give us an obvious place to think about how we can plug our efforts into the broader global initiative and programme," Darroch said.
Later, in an interview with Sky News correspondent Lisa Holland, Darroch added, "The customers we serve care about three things: future generations, the environment, and the health of the planet. They want to see businesses work together on big issues to drive change. And at Sky, we're here to make a difference. We see a bigger picture."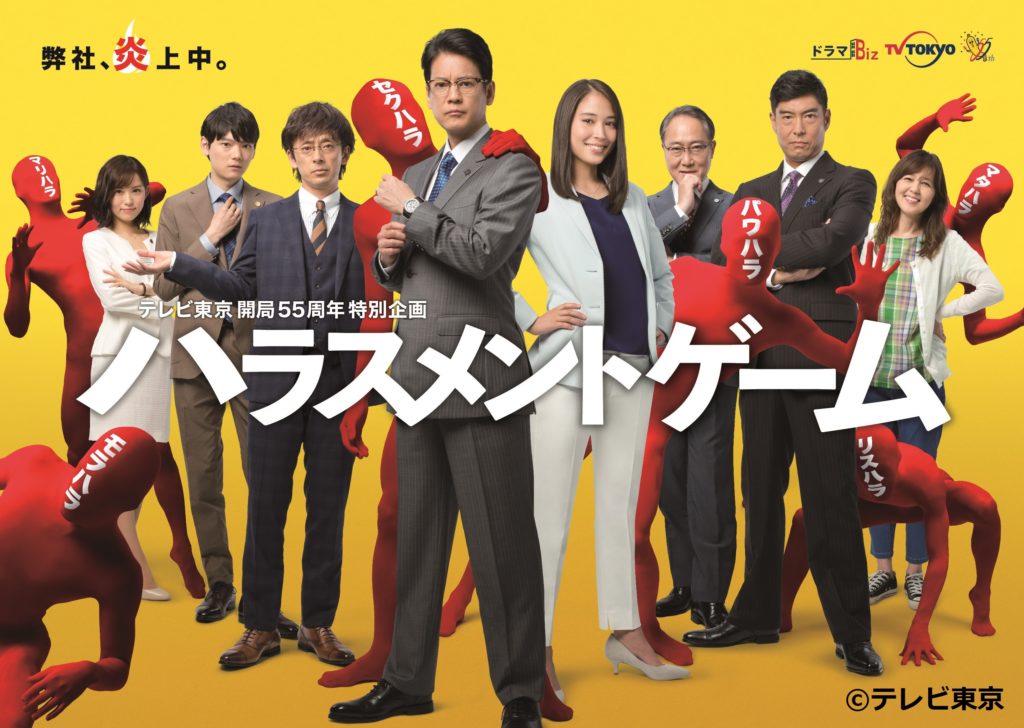 MaXwell Powers hosted this year's MIPCOM Buyers' Awards for Japanese Drama. The Grand Prix winner was TV Tokyo Corporation's Harassment Games, which follows a woman who attempts to climb the corporate ladder while fielding abuse from both superiors and the people she manages, among others. 
Producer Toshihiko Tabuchi of TV Tokyo Corporation called the award a "wonderful honor."
"As you can see from the #metoo movement, nowadays not only Japan but all places have…  harassment," added Yuto Tanabe, also a producer at TV Tokyo Corporation. "It can happen anywhere and to anyone. That is why we would like everyone to watch Harassment Games."
The Honorable Mention prize went to to The Secrets from Kansai Television (below). Congratulations!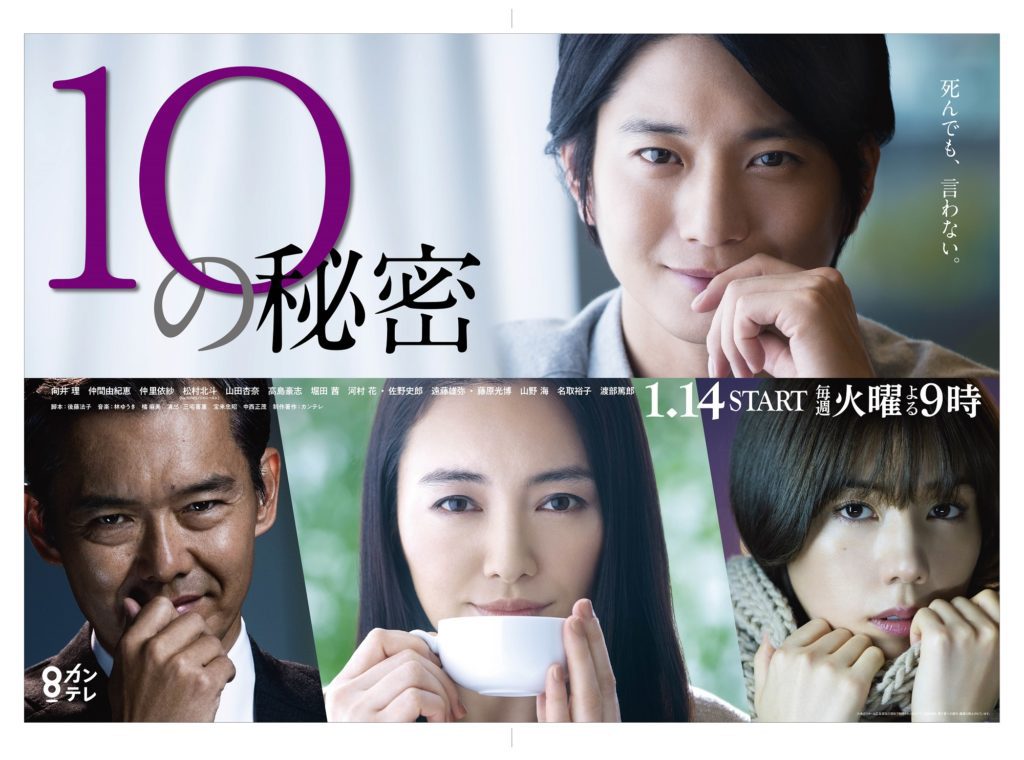 This year marked the fourth MIPCOM Diversify TV Excellence Awards. Hosted by the talented Kiddy Smile, (below) it recognised the work of people who are helping make television more welcoming, inclusive and representative for a greater variety of people.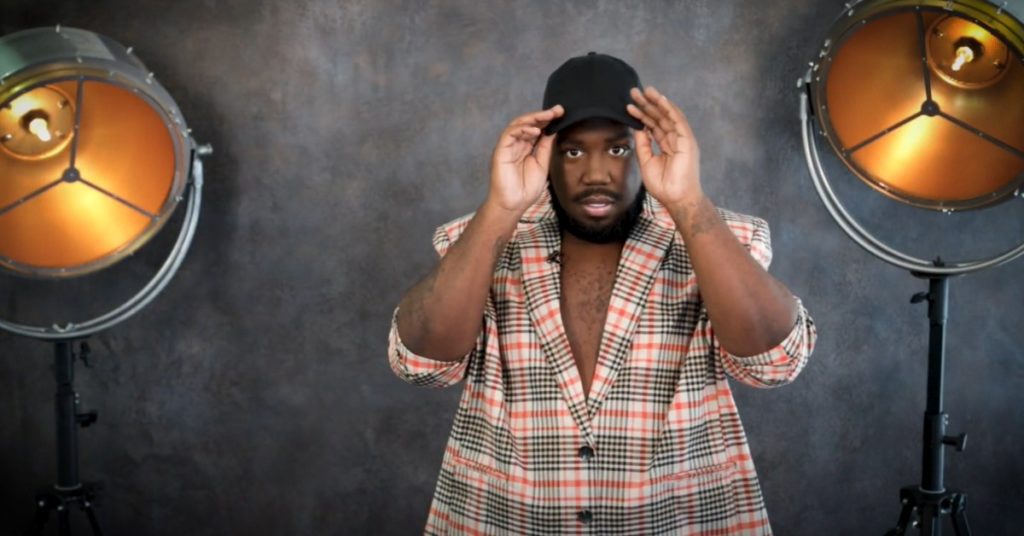 Best representation of LGBTQ+ for non-scripted went to Hiroko Ninomiya, Director of Jake and Charice, a documentary about Filipino transgender singer-songwriter Jake Zyrus, formerly Charice, and the first Asian artist to have a billboard top-ten hit. 
The best scripted representation of LGBTQ+ went to Mae Martin, the star, co-creator and co-writer of Feel Good, which follows the Canadian comedian's struggles with addiction recovery, and her same-sex relationship, while in the US. 

The best non-scripted representation of disability went to Penny Wheelwright, Executive Producer of Employable Me Canada. This six-part documentary series features job seekers determined to show that their physical disability, or neurological condition, does not make them unemployable.
Best scripted representation of disability went to the actor Genevieve Barr for The Accident, which takes place in the Welsh town Glyngolau, where an accident on a construction site killed a group of trespassing children. The Accident examines how the public aftermath of a disaster can lead to dehumanising results; grief quickly becomes anger as the families cry for justice.

Best non-scripted representation of race and ethnicity went to Dave Dehaney, Creative Director at Proper Content, for The School that Tried to End Racism, which tells the tale of a pioneering British school that helps its students uncover and eradicate hidden racial biases, including testing them for unconscious bias (to shocking results!).
And best scripted representation of race and ethnicity went to Darren Dale, Producer/Managing Director at Blackfella Films, for Total Control, an Australian political drama featuring indigenous characters.

Lastly, the best representation of diversity in kids programming went to Eliza Hull, producer, co-writer and composer of And Then Something Changed, which playfully and delicately explores disability from a child's perspective.

Let's give all our winners a hand! You can applaud them yourself by watching the session right here!