The MIPTV Online+ session, What's Hot What's Not: Scripted And Unscripted Commissioning And Development Trends, began by looking at the key drivers that are shaping the current international market for entertainment content.
"I think we are in the middle of a self-perpetuating cycle and that cycle was kicked off by the global rights demands of the streaming platforms," Ampere Analysis research director Guy Bisson said.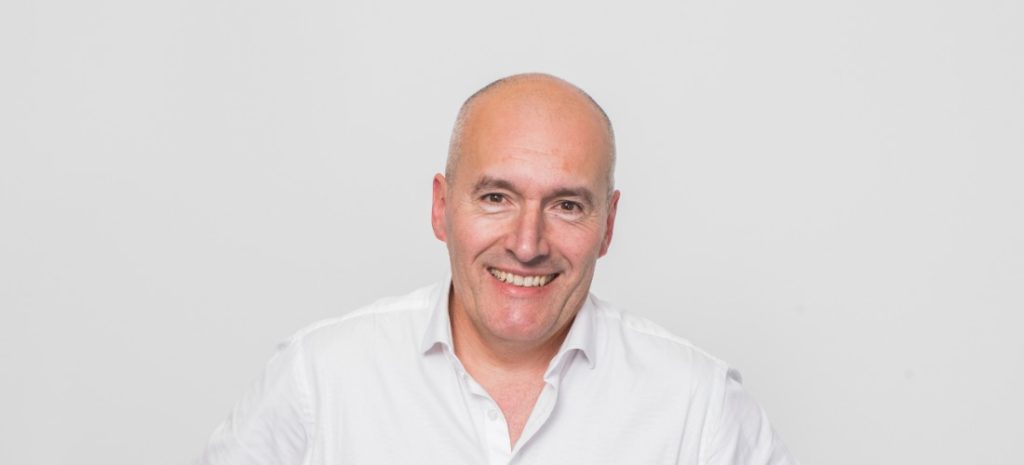 "Their move into original production and the competitive edge that gave them, led to local players copying that strategy and that led to more and more original production, audience fragmentation and the need to differentiate through content" – Bisson
All of those factors drove up budgets and investment "putting strain on the entire system. And the competitive advantage and the cost advantage of international production became an attractive option," Bisson said.
"That fed back, of course, into demand for global rights. So we are in a cycle, it is self-perpetuating and I expect it to continue for some time to come" – Bisson
The top-20 commissioners across the world comprise the big network TV groups – including the US networks, the BBC and other national broadcasters – and then the global or large-regional streaming platforms. "It is these commissioners who are setting the agenda today," he said.
"And what are they commissioning? Well Nº1 globally is drama. Also significant, however, is documentary and the largest commissioner of documentary is the BBC" – Bisson
Meanwhile supply is restricted as a result of the biggest producers holding on to their own content. For example, just 10% of Disney's production output today is for entities outside the Disney family. "The impact of that is two-fold: one is a potential shortage in access to content; the other is that the position and power of the independents is elevated – independents like Banijay, Fremantle, Endemol, where most of their production is for third parties. They are becoming increasingly important in the wider market."
And while drama still fuels all the headlines around the world, "globally, streaming platforms are increasingly commissioning unscripted content. At the same time linear platforms and channels are reducing the proportion of their commissioning that is unscripted. That of course is driven by their move into drama." These two dynamics have a wide impact on the whole market.
New entrants are also influencing market trends, often driven by social media, "the likes of Facebook, YouTube, Snapchat – but also brand new entrants like Jeffrey Katzenberg's short-form platform, Quibi", Bisson said.
« For scripted they are largely commissioning comedy, crime and sci-fi, and for unscripted it's documentary, entertainment, news and reality" – Bisson
Another key trend is internationalisation: "Looking just at Netflix's upcoming slate, there are there are 291 new titles in the works and less than half of those are being made in the US, and the rest across a diverse array of international markets."
A related trend is co-production, dominated by the largest single-market public broadcasters and the streaming platforms. "Single-market broadcasters need single-market rights; large streaming platforms need rest-of-world. And so these two types of company are driving the agenda for co-production, which is increasingly important for scripted content specifically."
Co-production is about sharing risk and for high-budget drama in particular, that risk is becoming increasingly significant," Bisson said.
"The rights agenda, of course, for these two groups of company, works beautifully. Single-market broadcasters need single-market rights; large streaming platforms need rest-of-world. And so these two types of company are driving the agenda for co-production, which is increasingly important specifically for scripted content" – Bisson
So what type of content is best suited to co-production? "Well it's very clear that there is one standout genre and that genre is crime and I think that is because crime is universal," he said. "It travels very, very well and it is understood universally."
Secondary areas for co-production focus also tell us something about the market:
"History, period drama and sci-fi are also very strong and that, I believe, is driven by cost demands of those particular types of content" – Bisson
So what sells best right now? Ampere drilled down into top 100 distributed shows on the streaming platforms, so the results show what has been sold most widely into the global streaming marketplace.
"It's very clear that children's content travels the most, but crime-and-thriller is not far off; sci-fi is a significant genre and romance, drama and action are also important," says Bisson.
Paw Patrol, the Nº1 seller into the international streaming market
Starting with the Top 20 of all types of content most widely distributed and sold into the international streaming market, Nº1 is Paw Patrol – a Canadian CGI–animated children's television series created by Keith Chapman (Bob The Builder). It is produced by Spin Master Entertainment, with animation provided by Guru Studio. "You can see other key children's properties in that Top 5 – My Little Pony and Spongebob Squarepants, for example."
Other shows that sell well internationally include clip shows, which are easy to localise. "But also there are dramas that have gone massively global out there. And those dramas have certain characteristics – they have strong established characters or narratives and often a fan-driven audience base audience base that is global in outlook. So properties like The Walking Dead (top photo) and Sherlock are a strong showing in terms of their international distribution.
Top unscripted sellers include Top Gear and Planet Earth (below), both from the BBC.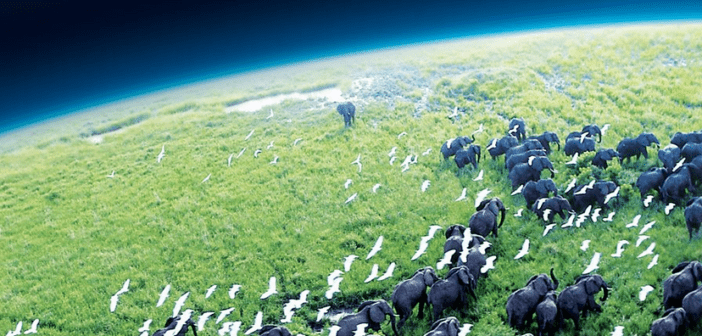 On the subject of "the elephant in the room" – Covid-19 and the likely impact of that on production cycles.
"That could of course lead to a shortage of content or a slow-down in production cycles including re-commissions and renewals of key dramas and series. We'll be putting out regular insights on the ongoing impact of that virus on the wider industry." says Bisson.
Top Image: The Walking Dead, courtesy of AMC Networks