Addressing issues on scheduling and marketing strategies in the streaming era, Midia Research's Tim Mulligan (below) focused on three key areas: meta trends that are driving digital focused engagement in video content; streaming engagement dynamics, or how streamers interact with content in a different way from linear TV; how linear TV audiences adapt their behaviour in streaming environments; and what linear digital scheduling strategies can be implemented that helps the linear world adapt to the digital streaming landscape.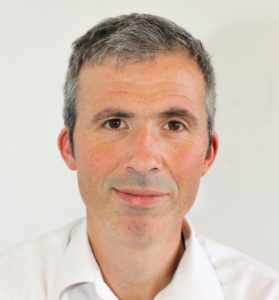 The Growth of the Streamers
SVOD is now mainstream, Tim Mulligan said at the opening of his presentation. "Back in Q4 2016, 40% of consumers in leading English-speaking markets paid for video subscriptions on a monthly basis; that went up to 51% in Q4 2019. So we have reached the point where we have achieved mainstream penetration for pay-for-streaming video subscriptions, significantly increasing revenue streams."
And the "streaming incumbents" – Netflix and Amazon – and the "streaming insurgents" that are now moving into the video marketplace, are continuing to put growing pressure on linear – the  "insurgents" including new DTC disruptors ViacomCBS, Apple TV+, HBO Max and NBCUniversal's Peacock. "HBO Max and Peacock are coming in many ways from the old guard and traditional media powerhouses, and adapting to this DTC landscape. And if we take a look at their objectives, the fact that they're both controlled by operators that are largely domestically focused in the US, helps nuance what their strategies are going to be. But it also allows them to experiment with things like having AVOD – advertising video on demand – as a central plank of their market strategy."
Meanwhile Apple+'s ability to leverage its strong music and gaming streaming services to complement the video element of its business gives it a potentially strong, disruptive position in the emerging DTC landscape. "And indeed, if it wasn't for the recent rescheduling of the 2020 Tokyo Olympics, we would see a big announcement around the ability to live-stream advertising supported content from the Tokyo Olympics in the US market this July, on Peacock." Mulligan said.
"Now, of course, that's going to be delayed for a year. But it shows the opportunities that are rapidly emerging as the DTC disruptors come into market" – Mulligan
So how do you get to digital audiences in a saturated marketplace? "We're at peak attention now. Every single opportunity to engage with digital users has been effectively either monetised or engaged with," he said. The good news for video is that it's the leading entertainment-focused medium; the challenge for the linear world is to be able to exploit that demand.
Viewing Behaviour
Binge watching is now mainstream, grabbing the attention of 51% of consumers, as compared the 50% who watch linear TV. More people are engaged in digital-native behaviour than are engaged in traditional TV viewing. "So think what that means: half of all consumers no longer engage in linear TV viewing."
And while all of this disruption calls for "a fundamental reappraisal of how linear fits into viewing habits of consumers," the good news is that the TV set is still the preferred way to engage with video. So the fears of the phone supplanting the TV set were unwarranted. And while there is "definitely a case for mobile engagement, as well as for computers, tablets, games concepts, these are very much minority pursuits with the TV set remaining the mainstream mode of engagement."
Binge viewing is now the most engaged form of video viewing, followed by live-TV viewing; and while the TV set itself remains the main viewing device for TV shows, is no longer primarily a linear viewing device.
The Fight for Fandom
The way that you fight and the way you win in the new TV landscape is by leveraging fandom and thus creating a need for consumers to engage with content. Linear TV is on a secular decline trend, whereas asynchronous VOD consumption continues to increase. "So the water-cooler moments that defined cultural interactions in the pre-digital era have now been superseded by a multiplicity of asynchronous consumption formats. And this has occurred because consumers are now empowered to choose when and how they engage with content. So what that actually means is that they can focus their time and attention on shows that they love, as opposed to shows that they like. That's a huge distinction." And it can be good news for commissioners: "For those who are fortunate to be able to make the strategic decision to invest in niche shows with long broad appeal, they're going to have increased return on investment for commissioning that content."
And the way that you fight and the way you win is by leveraging fandom by creating a need for consumers to engage with content – Mulligan
In a saturated media landscape attention is absolutely crucial – you have to fight for the audience's attention. "And the way that you fight and the way you win is by leveraging fandom by creating a need for consumers to engage with content," said Mulligan. And attention impacts on "wallet share" which is what makes or breaks digital streaming services. "Wallet share comes down to either persuading consumers to allocate some of their finite discretionary spend on digital services, or it's getting their attention that can then be monetised through advertising."
An example of how this plays out in a way that combines the traditional mainstream resilience of linear with the increasingly disruptive and forward driving nuance of digital is hit ITV reality show Love Island (top image), Mullligan said.
"Despite being a linear-native show, Love Island actually has many of the hallmarks of a successful streaming show. If you look at the demographic data from Midia, you can see that Love Island does an excellent job of engaging with younger audiences and has an ability not just to replicate how well digital-native shows such as The Crown are doing, but it actually beats them in fandom," Mulligan said. "So, beating them in fandom for those core demographics gives it a increased ROI for the ability to be able to then create fandom universes around that show so it lives beyond the limited schedule release. Because fandom fundamentally is about building an asset that can be leveraged in multiple ways, without the digital user feeling like they're being spammed by over engagement.
Engaging Linear and Digital Audiences
"TV shows have to be distinctive and relevant to retain audiences in this hugely competitive streaming era," Mulligan said in conclusion. "So understanding the competitive strengths of linear for building attention awareness and assignment, but then using that to leverage the strengths of digital and connect younger and older audiences who are familiar and engaged with aspects of digital behaviour such as binge viewing, is crucial going forwards.
"Fundamentally, if you can create – and leverage – compelling fandom around shows and around titles, then you have future-proofed as much as possible the relevance of using linear as a foundation for building out digital-relevant, digital-native products and services, in order to be able to engage with linear and digital audiences, both of which will value your content."