Right now, all aspects of our lives are being impacted by the Covid-19 crisis – and factual TV is no exception. For the foreseeable future, we can expect the following factual TV trends: original commissions will give way to archive acquisitions, and studio productions will be favoured over location shoots. Observational documentaries will be put on hold while fast turnaround films in which talking heads discuss pandemics seem certain to flourish. New technology will play an enhanced role, with remote cameras and drones plugging the gap in fieldwork caused by lockdown legislation.
One consolation for factual TV is that the genre will be called on to fill gaps in schedules where live events used to be. And audiences will rise because people can't leave their homes. So this week's blog takes a look at the factual content buyers and sellers are prioritising…
1. True Crime
The true crime juggernaut continues unabated. Cineflix Rights has just acquired worldwide distribution rights to ITN Productions' The New Scotland Yard Files and The Clues That Caught the Killer, a series that dissects the UK's most shocking murders. In the US, cable network Oxygen has greenlit three series including Exhumed, in which the unearthing a victim's body leads to the solving of a disturbing crime.
Authenticity, access and expertise are key watchwords in this sub-genre. Distributor Orange Smarty, for example, has just licensed The Real Prime Suspect to Reelz in the US, Finland's YLE and Foxtel in Australia. In this series, former Metropolitan Police officer Jackie Malton re-examines 10 notorious UK and US murder cases.
Also in the true crime fold, Keshet International has licensed the fourth series of Woodcut Media's World's Most Evil (below) to Foxtel in Australia, EMEA's CBS Reality and US cable network REELZ. Notoriety also helps sell true crime. UK commercial broadcaster ITV recently commissioned a documentary about the 2010 manhunt for Raoul Moat, who shot three people and went on the run from police.
Distributor DCD Rights has The Lady Killers on its slate. Produced by FirstLookTV and DCD Rights for Quest Red, this series investigates women who kill; utilising dramatic reconstruction and interviews with those close to the subjects, psychologists and criminologists.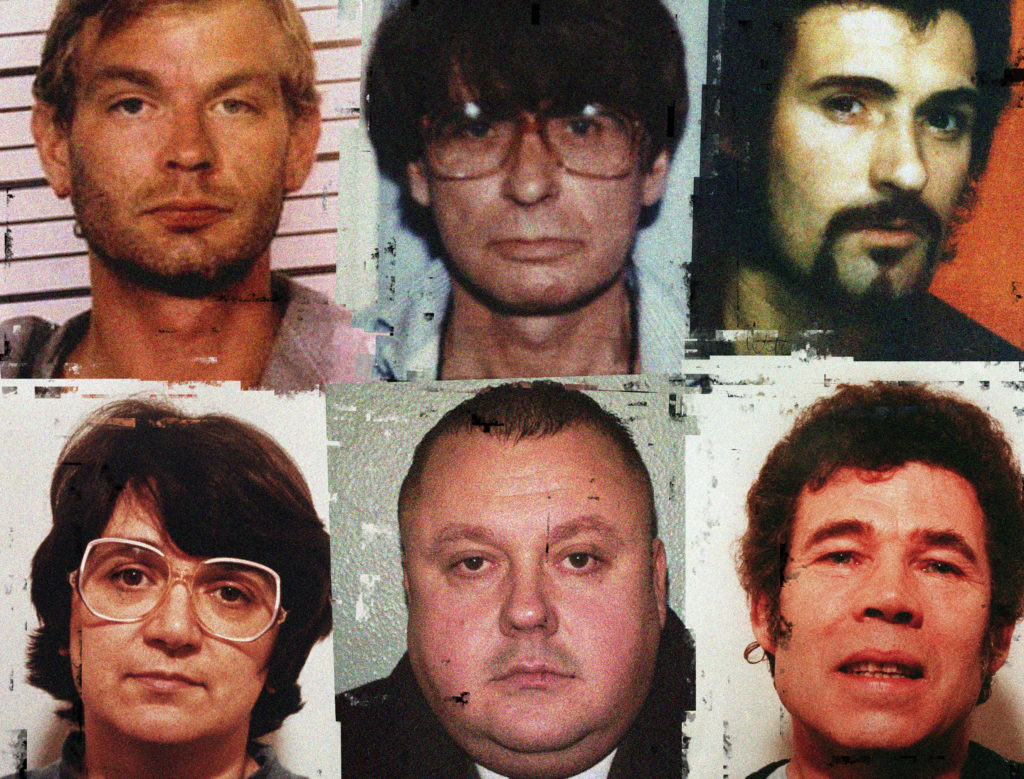 2. Big Engineering
There's always a place for big engineering on the EPG. But how do you make these series appeal to the widest audience? One way is to tell people stories alongside the engineering stories, which is what Rogue Creative Media does in its new Mega Metro series (top photo). Distributed by Beyond Distribution, the series tells the story of the most ambitious public transport project in Australia's history. Access is also key to broadening the appeal of such projects. The UK's BBC4 and US science strand Nova, for example, have commissioned a documentary about the rebuilding of Notre Dame cathedral in Paris from indie producer Windfall Films (Rebuilding Notre Dame: Inside the Great Cathedral Rescue). BBC specialist factual commissioning editor Sreya Biswas says: "It has been eye-opening to witness first-hand the race to rebuild Notre Dame in this crucial first year and have access to the amazing team of people trying to save it from collapse." Engineering + jeopardy is also possible. DCD Rights recently sold Deadly Engineering to Discovery in the UK & Eire; and to DR in Denmark.  The 10 x 60 series looks at man-made mistakes that cause catastrophic disasters.
3. Armchair Escapism
Uplifting, aspirational, escapist series are often popular among audiences in times of stress. Coming into summer, a lot of people have been forced to scrap their holiday plans – so they'll have to be armchair travelers instead. Distributor Drive, for example, is offering Greek Island Odyssey with Bettany Hughes to the global market. The series follows historian Bettany Hughes as she embarks on a journey to unpack the history, new archaeological discoveries and myths and legends of the Greek islands. In a similar vein, SBS Australia has just picked up the second series of Rumpus Media and Motion Content Group's Around the World by Train, which sees Sir Tony Robinson take a journey around the globe in the opposite direction to the first series.
Also in Australia, ABC has just greenlit Back to Nature, a new factual lifestyle series that will explore how the land is important for people's physical, emotional and spiritual wellbeing. Each episode will feature three locations near each other, Recipes using local ingredients and 'calls to action' will be featured and cross promoted via social media.
4. Reconstructed History
Look at history books and series over the last 50 years, and you might be forgiven for thinking that the only movers and shakers in history were men. But the current shift towards more female-centric programming is also starting to seep through into narratives about the past.  In drama, this is evident with HBO/Sky Atlantic's series about Catherine The Great. In factual, Canadian public broadcaster the CBC and UK network Channel 5 have greenlit a documentary from Arrow Media, Rezolution and Handel Productions that sheds new light on Ancient Egyptian ruler Cleopatra. Centuries of Roman propaganda and decades of Hollywood clichés have painted a picture of Cleopatra as a ruthless, fearless leader. But exclusive research by leading Cleopatra archaeologist Dr Kathleen Martinez is challenging that image.
Elsewhere, distributor All3Media International (A3MI) has just licensed eight-part series Inside the Tower of London (above) to the Smithsonian Channel in the US. A hybrid history series from Lion Television, the show goes behind the scenes at the Tower of London, combining modern-day adventures with stories from the Tower's past. Maria Ishak, SVP sales, North America at A3MI, says the series brings the "fresh approach that today's international broadcasters – and viewers – are looking for in factual programming. It digs deep into its rich history as well as meeting the people who keep the Tower running today."
5. BTS with the Rich and Famous
Thank goodness for series like Keeping Up With The Kardashians during lockdown. Now up to season 18, it offers 250+ episodes of bingeable escapism for frustrated, housebound millennials.
The success of the show is a clear indication that there is a still an insatiable demand for programming about the rich and famous. Streamers that recognise the pulling power of celebs including HBO Max, which has greenlit an eight-part documentary series following Hollywood actor Mark Wahlberg. BBC2 in the UK, meanwhile, has picked up two factual shows about the lives of the super-rich, Inside Monaco and The Countess & The Russian Billionaire.
There's no indication of this happening yet – but the lack of live sports content may also stimulate demand for sports archive programming featuring sporting greats and momentous sporting events.
6. Evolution of Natural History
Natural history/animal programming is perfect for captive audiences – and the market is reacting accordingly. Blue Ant International, for example, comes into spring 2020 with a packed slate of natural history, including 70 hours from New Zealand's NHNZ. Titles include Extreme Animals, China From Above and Mexico Untamed. Parade Media also has animal-themed content including Essential Media's Koala Rescue and Hello Mary's How Animals Talk to Each Other.
The genre doesn't stay static. A key shift has been away from content that simply charts behaviour towards environmental consciousness. The BBC's Blue Planet, for example, got audiences around the world thinking about the perils of single use plastic. Blue Ant International, meanwhile, sold Blue to National Geographic for its Latin American and US Hispanic platforms. This 90-minute documentary explores this critical point in time when the marine world is on a precipice.
The BBC has also played a key role in the shift towards drama-style storytelling in natural history. Another project using this approach is A Year On Planet Earth, produced by Plimsoll Productions and distributed by ITV Studios. A Year on Planet Earth will feature a story arc across the season, drawing viewers in over a number of episodes. Andrew Jackson, president, international production at Plimsoll, says filmmaker Tom Hugh-Jones will "craft a narrative story arc across the series to grip the audience like all the best scripted shows. It's the first time it's been done in a global natural history landmark."