In this series of articles leading up to MIPCOM 2019 we hear views from executives around the world on the changing face of the international distribution industry. In our latest blog, Andy Fry talks to Rai Fiction's Eleanora Andreatta. As director of Rai Fiction, Eleanora Andreatta is head of TV series production for Italian public broadcaster Rai, a role that encompasses three general networks and the Rai Play platform. Overall, she is responsible for around 500 hours of production of a year, half of which is for primetime. With an annual budget of nearly €200m, Rai Fiction has become a prominent player on the international scene via scripted co-productions such as Medici: Masters of Florence and My Brilliant Friend.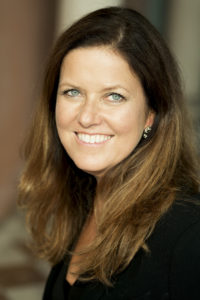 MIPBlog: What scripted content works best for Rai audiences?
We're absolute leaders in terms of national audience in Italy, with the top 20 TV series for 2018/2019 all from Rai. Titles that attract audience loyalty include Il Commissario Montalbano (Inspector Montalbano), which celebrates its 20th anniversary this year. Montalbano, as well as scripted series such as Il Commissario Maltese, Rocco Schiavone, Il Cacciatore, La Porta Rossa and Non Uccidere have been distributed in Europe and all over the world, winning out even on the toughest channels.
Our offering is based on 50-minute and, in certain cases, a 100-minute format. In recent years we've also developed a strategic line of great international co-productions in a format of 8 x 50-mins episodes that are based on our cultural, artistic and literary heritage and take advantage of our finest talent.
How have things changed for Rai and Rai Fiction as audiences have become used to on-demand/binge viewing?
That's an ongoing process that we're addressing by evolving Rai Play. It's no longer only for replay and a container for the linear offering, but holds a wealth of original content – the very first showings. This is a radical choice that breaks boundaries.
In what other ways are the global streamers impacting on your business?
The big platforms are definitely intimidating competitors, but they also represent an opportunity to build international co-productions and acquire more widespread distribution for our productions. At the same time, their major investment in production has changed storytelling and raised the bar in visual and spectacular quality, with profound, radical effects that have affected the public's tastes and expectations. Rai has attempted to anticipate this change rather than submit to it and be caught out. It has done this by constantly pursuing a path of innovation.
Rai is very prominent internationally these days. Are you trying to make shows with universal themes and ideas?
TV series can act as a medium for our national imagination and bring it to a global market. It's a strategic direction and a necessity. Anyone thinking of hiding behind national boundaries, is bound to be left out in the cold. Co-production and working on high-concept output with an international scope are essential.
What co-productions have you been involved in?
Medici: Masters of Florence with Dustin Hoffman and Richard Madden was a trailblazer in terms of stepping up the quality and ambition of Italian serial production. It was a very hazardous operation at a financial level, but we had to demonstrate we could be players on a global market with a competitive product. The series proved up to the challenge thanks to the universal value of a story built on the foundations of an extraordinary historical and cultural identity. After Medici, Rai invested in projects with an international profile with determination, such as the adaptation of Umberto Eco's bestseller Il nome della rosa (The Name of the Rose). L'amica geniale (My Brilliant Friend), adapted from Elena Ferrante's great novels, represents a kind of crowning achievement: it's the first series that HBO agreed not to shoot in English, a decision that really illustrates how much the market is changing and creating spaces that could not have been anticipated until recently.
How do international distributors fit into your business model? Is there still an opportunity for distributors to work with you on the traditional territory by territory model?
The era of co-productions that brought together a wealth of partners and resources at the expense of a coherent narrative is over. Today, it's important to create projects that match up to an original vision linked to identity and that preserve authenticity and a coherent outlook. This is why Rai often collaborates with an independent producer that has an international vision and with a single distributor able to ensure a global dimension.
The copros are joined by original high-concept productions highly characterised by their settings and themes. This twin-track approach – sales on one hand and co-production on the other – has opened up unimaginable spaces for the Italian imagination.
Do you think Italian drama now compares well with, for example, US, Scandi, German, Spanish, French and Israeli dramas?
The process of renewing serial output started in Northern Europe and has expanded progressively. Rai Fiction has pushed for an innovative idiom and an international outlook, acquiring authority and credibility through the quality of its projects and focusing on our culture, identity, the beauty and variety of our country and the talents that come from the world of cinema.
What are the key challenges facing Rai Fiction?
We need to deal with an acceleration in processes that oblige us to raise the bar in terms of quality and therefore challenge the tastes of the public in new ways. And we need to do this with an awareness that viewers are not passive recipients, but demand constant renewal with their high levels of expectation.
Creativity is an advantage that's capable of giving Italian productions a boost on the international market. But the radical change underway in distribution methods and consumption forces us to reflect deeply on the technological infrastructure of our offering. There's a risk that output alone is no longer enough.