In this series of « who needs distributors? » interviews leading up to MIPCOM 2019, we hear views from executives around the world on the changing face of the international distribution industry. Here, Andy Fry talks to Shigeko Cindy Chino, Associate Managing Director, International Business Development, Nippon TV. Nippon TV has been Japan's ratings champion for the last five years and is now also focused on becoming an international leader, with format and animation the top priorities. Key anime titles are Death Note, HUNTER X HUNTER and Parasyte, while unscripted formats include Dragons' Den (Shark Tank), Silent Library and Block Out!. Scripted formats include Mother; Woman, My Life for My Children; and Abandoned.
MIPBlog: What recent successes can you report?
Shigeko Cindy Chino: Our most recent success was finding new market opportunities in Turkey, an area that was remote to us before. Our drama series, Mother and Woman, My Life for My Children (below), were the first Japanese scripted formats to be adapted in Turkey and turned out to be mega-hits. This led to success in the distribution of the Turkish adaptations around the globe and more inquires for our scripted formats followed. As Nippon TV is also known as the original creator of Dragons' Den, we will prioritise areas related to format sales, scripted and non-scripted.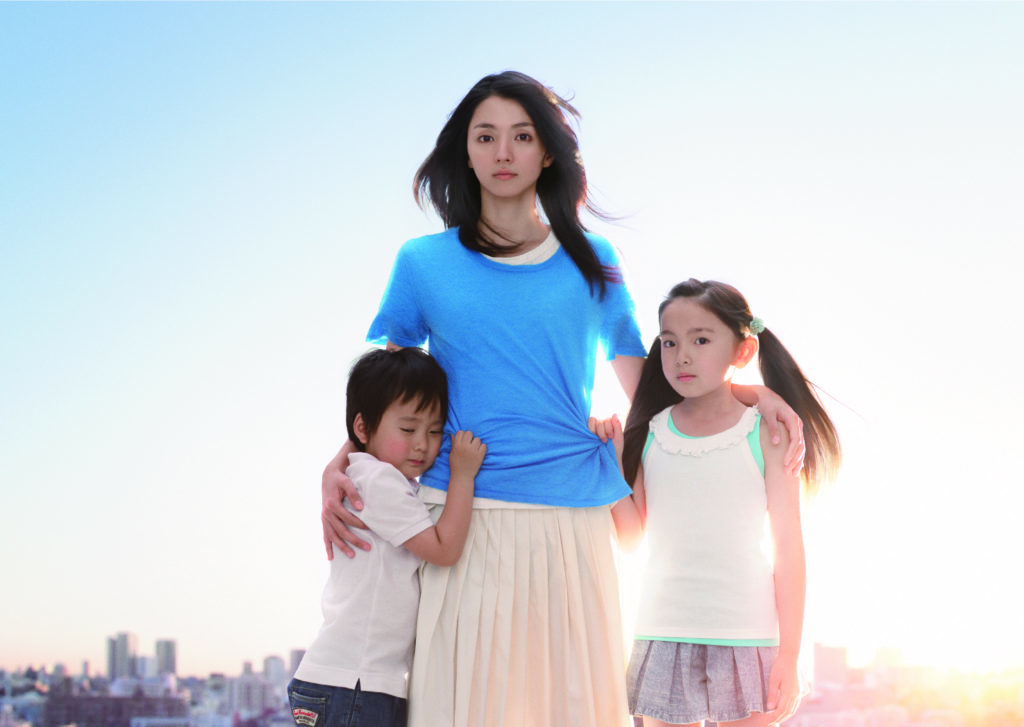 > How has Nippon TV responded to the emergence of streaming?
In Japan, Nippon TV has taken an active role in the evolution of streaming by acquiring and positioning Hulu Japan as a group company since 2014. The aim was to maximise our content business model by providing a wide selection of titles – now more than 50,000 episodes – including from our terrestrial channel and to become a contact point for viewers to go back and forth between the internet and linear whenever they want. It is evident that viewers now resort to this convenience and other similar services are emerging including TVer, a one-week AVOD catch-up service created by the five commercial networks in Tokyo. As active as we are in such offerings, we are noticing a very selective market, which tends to fluctuate season by season. So, it is in our interest as well as that of our consumers, to sustain a broad portfolio through diverse services.
> Will the global streamers open up to territory-by-territory deals?
In some cases they have to. However, the situation is getting more and more tricky as we become successful in territory-by-territory deals for local adaptations. In cases of exploitation in different areas originating from the same format, buyers seek for exclusivity in their own territory and tend to resist coexistence – even with versions adapted in another culture and language. Existing deals will prioritise over new deals trying to cover a wider market. Territory-by-territory deals can be an alternative to global deals when purposed to attract a specific potential market, especially when not wanting to compromise their exclusivity.
> What are the biggest challenges facing distributors?
For Asian business players, I believe it is important to reach out to the English-speaking territories that are so rewarding in terms of revenues if successful. Formats such as Dragons' Den, distributed by Sony Pictures to more than 35 countries and territories, have great potential. But the process of pitching a concept or idea to our buyers is challenging for us to do on our own.
As a broadcaster and production house dealing with international sales, we take advantage of securing new products in line with our local creators, but always face this question: will it resonate with international viewers? We are encouraged that Korean formats The Good Doctor and The Masked Singer are performing well as adapted versions and we have learned that important translation roles helped bridge the different cultures. Since we are witnessing a rise in attention for Asian formats, thanks to the Korean formats, we must make most out of this opportunity now.
> How is your own business adapting to the changing landscape?
We try to be a good distributor for our formats ourselves but also reach out to leading translators of culture. For example, co-development with Red Arrow Studios has enabled us develop greater awareness of the international market demand and the cultural differences. When working together, Nippon TV handles Asian distribution and Red Arrow Studios handles distribution in the rest of the world. Sharing the same goal of global distribution, we supplement each other's strengths by understanding the cultural tastes of the regional players we represent.
We are also seeking further scripted adaptations beyond Turkey. Korea, Ukraine, France and Thailand are areas we have made deals this past year. In scripted and non-scripted, we have learned that trailers and pitches translated well, with flexibility to match specific market trends, are essential to sealing the deal. To ensure success, we will keep looking for partners who can come in at the earliest stages of development. Also, we are allocating a portion of the production budgets for development outside the domestic market.
> What is the key to survival as a distributor?
Our strong point is our inherited creativity that can keep feeding the demand of the market, in whatever way platforms may further evolve. We have a strong belief in our in-house content pipeline – which is responsible for 90% of our broadcast programmes – which can cater to the diversity of the market, whether short- or long-form, scripted or non-scripted content. Digitalisation has triggered such awareness in our creators' minds and crossing borders has become an inevitable process. We must be knowledgeable enough about our potential markets so that the requirements for universal exploitation is considered from an early conceptual stage, which makes global development much more feasible.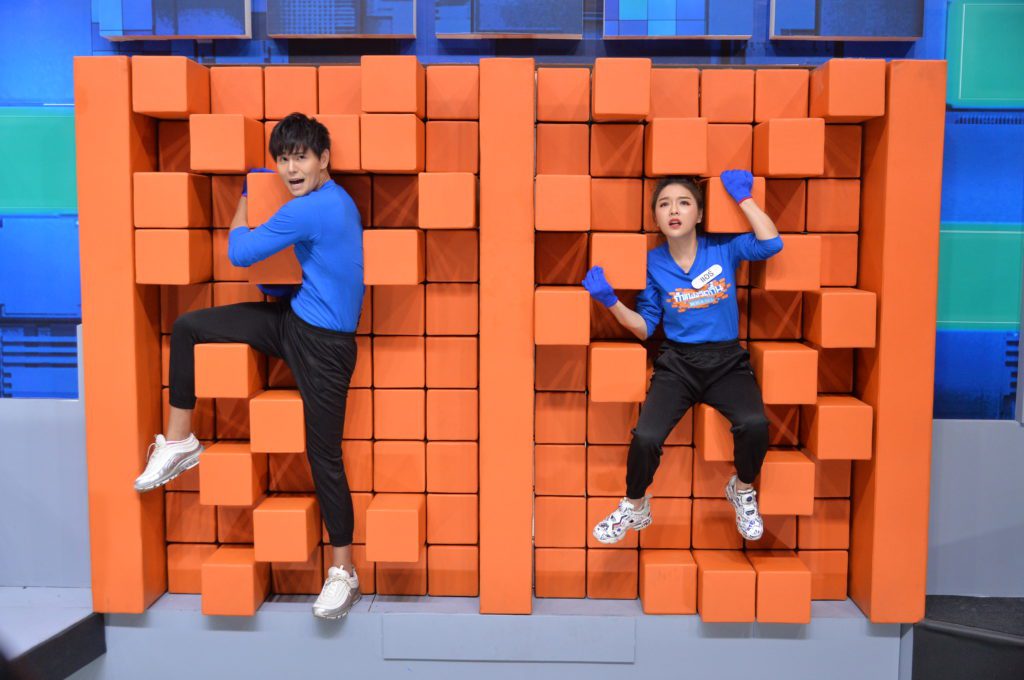 > Can you give an example of an innovative deal you have done?
One example is our physical game show format Block Out! (above) co-developed with Red Arrow Studios, which started airing this July on Channel 7 in Thailand in the 17:15-18:00 slot, Wednesday to Friday and with more than 100 episodes currently planned. It has kicked off remarkably well rating-wise. And since its appearance in Thailand, the buzz has spread out to its neighbouring countries. In collaboration with Red Arrow, we are keen on bringing this Asian format to the West.
> What do you think is the next big thing likely to impact on your business?
We hear a lot of news about Quibi launching next spring in the US with its short-form 'quick-bite' content. With an increasing number of consumers on mobile phones, we believe that short-form content has already become the next big thing and is impacting our traditional business in Japan as well. Whether we can adapt to this new form depends on innovative creativity and a mind shift to the latest market needs.
We have also created an original AR smartphone app called 'mixta AR'. While you are watching a show that has an 'AR project', such as live music or baseball games, you can hold your smartphone up to the screen and enjoy a viewing experience as if the celebrity or superstar on TV is in your room. This was very successful in keeping viewers watching live shows and adding value. We are also planning to adapt this for use on our commercials.