MIPCOM 2018 included three World Premiere Screenings from already much-talked-about new shows: Trigger, Escape at Dannemora and The Pier. And Nippon TV's Way Too Kawaii was revealed to the MIPCOM audience, at the Asian World Premiere screening on Tuesday.  All sessions included Q&A sessions after the screening with key members of the cast and production teams.
Trigger kicked things off on Sunday evening. The show is produced by Sreda Production for Channel One Russia, with the premiere presented by Beta Film and supported by Made in Russia. It focuses on a provocative psychologist called Artem, whose own life is in chaos after he went to prison for allegedly causing a patient's suicide.
"He has this very interesting opposition of his brilliant professional career, and the complete chaos in his personal life… But I think that's also what makes the series to interesting to the spectator," said actor Maxim Matveev, who plays Artem. "I like that Artem is a sociopath! I'm normally much more favourable to the people who are around me. And to be very honest, it was not easy for me to fill myself up with all the tension, the irritation that he has in him."
His co-star Viktoria Maslova was also on hand to talk about her character, Lera, who becomes one of Artem's patients. "The most important thing for me was to show to mostly female spectators what difficulties a woman can have in her life… Her whole world has crashed down," she said. "I'm very fortunate that in my personal life I have never ever had situations like my character had, thank god! And I hope this will never happen…"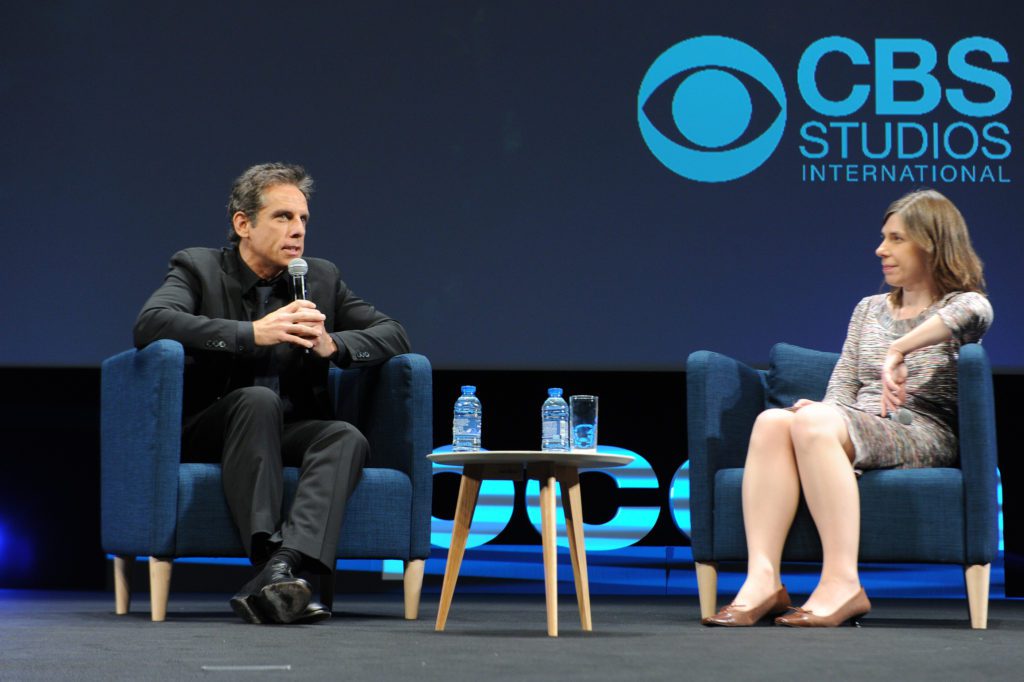 Monday night's premiere was for Escape at Dannemora, presented by CBS Studios International and starring Benicio Del Toro, Patricia Arquette and Paul Dano. It was directed and executive produced by Ben Stiller, and is airing on Showtime in the US. The show is based on a true story about a prison break in upstate New York, and the role played by an employee at the prison who had affairs with the two prisoners in the months leading up to their escape – and one of the biggest manhunts in the state's history.
Stiller provided the Q&A after the screening, explaining what attracted him to the project. "It was just the story itself was hard to believe. I was really attracted to the reality of how something like this actually happens… It sounded made up! But it really happened," he said, while enthusing about the ability to tell the story over a series of TV episodes, rather than as a single film. In the latter case: "It just wouldn't be as interesting because it would be pretty reductive: you wouldn't be able to tell the stories of all the characters."
Stiller was also full of praise for Del Toro (""It took a little bit of time to get him! He'd never done television before, and he was intrigued by the project… We just talked about it") and Dano ("He has that inner sensitivity and that feeling that [his character]Sweat feels about himself. What was great was to see Paul put on that tougher exterior that I think David Sweat put on as a protection in prison").
Stiller also explained why he directed the series. "I guess they offered it to so many people who turned it down!" he jokes. It's not the comedy he's known for but: "I've always been interested in directing different kinds of things. It had just never really happened." Until now.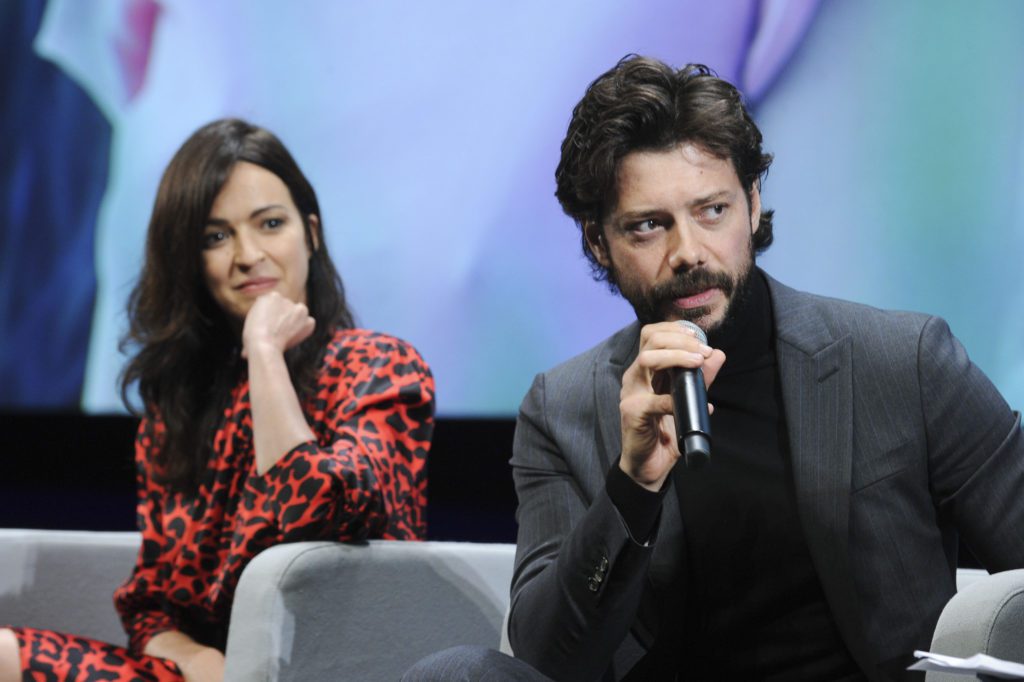 On Tuesday night, it was the turn of The Pier (El Embarcadero in its original title), produced by Movistar+ in collaboration with Atresmedia Studios and Vancouver Media, and presented by Beta Film. It's the work of Álex Pina and Esther Martínez Lobato, who are known for their previous show Money Heist. Both were on hand for the premiere, along with director Jesús Colmenar and actors Álvaro Morte (also in Money Heist), Verónica Sánchez and Irene Arcos.
The show centres on Alexandra (played by Sánchez), an architect whose husband dies, and who then finds out that he'd been leading a double life, including another partner, Veronica (played by Arcos). The pair team up to uncover his secrets.
"We needed to do something away from guns and away from pressure. And something dealing more with feelings. More sensitive!" said Pina, of the contrast to Money Heist. Lobato said that the strong women characters were also an important driving force. "This trend is global: women have become protagonists now. We come from years of female characters being in artificial places. And sometimes, to be serious, they had to act 'male' roles… We realised that we wanted to talk about identity," she said.
Arcos said that her character was an example of this. "One of the main treasures that she gives us is her purity and her light. We all have dark and shadows, but for this character I tried to find the light… And Veronica is a character whose emotional intelligence is amazing," she said.
Sanchez, meanwhile, said that the character of Alexandra confounds expectations. "Maybe you think she's going to act like the victim because she's a widow and has been betrayed. But she's not going to act like you expect. She's going to try to understand.. I don't like to play victims, so she's really nice to play!"
Morte plays the duplicitous Oscar, and was asked whether he 'judged' him after reading the first episode's script. "Of course. I guess that everybody would do in the beginning! But the other challenge is actually that: to not condemn him just because of his cheating on his wife. But to try to understand him," he said.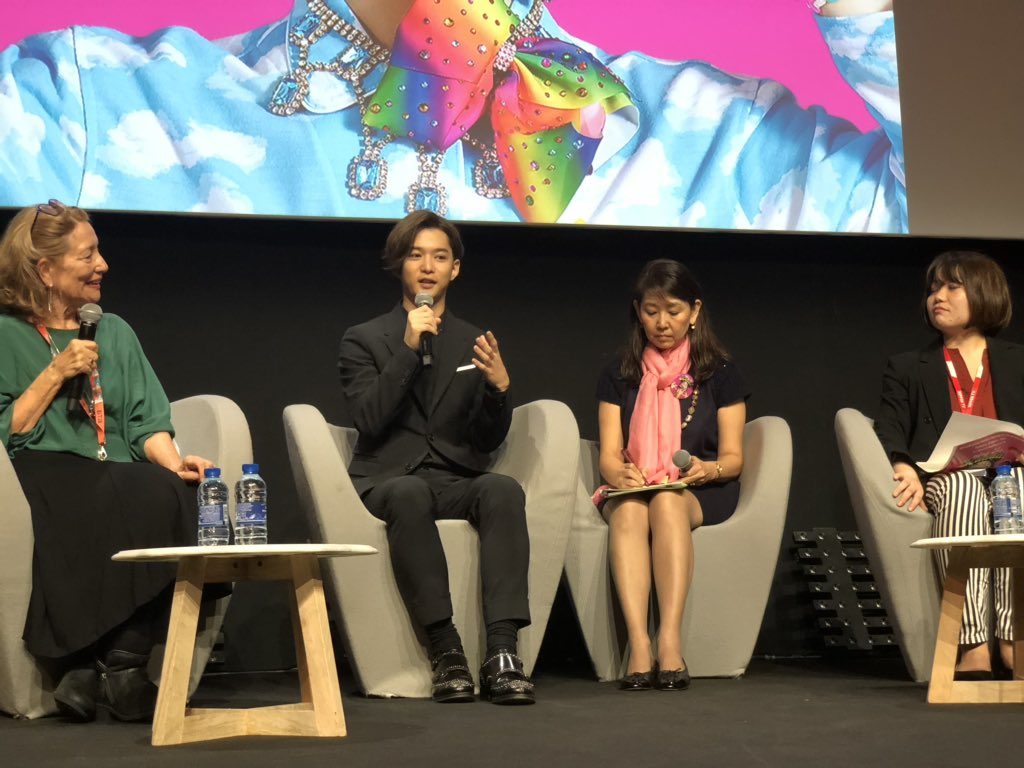 In Way Too Kawaii, MIPCOM's Asian World Premiere TV Screening, Japanese superstar Yudai Chiba plays an ambitious journalist who starts the show not that interested in the "kawaii" (cute) fashion his colleagues promote in the magazine they edit.  "The character I play is an ambitious executive who's not interested in kawaii," said Chiba on the post-screening panel, with Nippon TV producer Arisa Mori (far right) & moderator Marlene Edmunds (far left).
"I really enjoyed it, especially having worked previously as a model," he added, though his local celebrity didn't always make things easy. "We had to keep our gear lightweight, because Tokyo is so crowded; I'd get people coming up to me all the time, and I'd have to say 'sorry, we're filming!' I hope you'll visit Tokyo soon to appreciate what an adventure it was."
You can read our separate report from the MIPJunior World Premiere screening of Moon & Me here.
Read MIPBlog's exclusive Q&A with Alvaro Morte, Alex Pina and Esther Martinez Lobato