This afternoon's Digital Fronts were hosted by Amber J. Lawson, CEO of Good Amplified. First on the docket, Zoomin Studios was presented by its head, Richard Chambers, and producer director, Joel Philp (shown above).
The session consisted of data about Generation Z—people born roughly between the mid-1990s to early 2000s—mixed with exclusive trailers of Zoomin's upcoming formats-in-progress.
"Almost half's the world's generation is under 25," Chambers began as we kicked off with a pyramid that illustrated his point. "9/11 was a defining point for many of the older generations of our lives, but for Gen Z, it's simply history. If 9/11 is a piece of history to you, that's a role-defining character."
Philp took over and said Zoomin focuses on Gen Z for the following three reasons:
It's the most connected generation in history. "They have a single unifying voice, very different to Millennials" (of which he is one), Philp said.
They're disruptive. "If you think Airbnb and Snapchat are a revolution, wait and see what happens in the future," said Philp.
They are powerful: They have the money, time, tools and demographic power to change the future.
These values, shared by both Zoomin and Generation Z, have been reduced to a three-world mantra: "Dare-Care-Share."
The first screening was for All for Adrenaline, starring adrenaline junkie James Kingston, who's got 50 million YouTube views. 
"With just a GoPro in his hand, sometimes in his mouth, he gives us a whole new perspective on how to see the world," said Philp, while "also providing charming British commentary along the way."
He then invited the audience on a thought experiment: "Think back on your business. What would James Kingston be doing there?"
All for Adrenaline is a 10-hour series in which Kingston searches for the next daredevil. It has been commissioned across the Nordics, and is now available for other territories. In lieu of a trailer, which isn't available, here's a different example of what both he and Zoomin are about:
Another point Chambers and Philp emphasised is Generation Z's commitment to the greater good. Who are Gen-Z's heroes, you ask? "Visionaries: People like Elon Musk, who think big and long-term, and who take personal risks for the good of other people," said Philp, who hastened to add that members of previous generations can also share this quality.
"Other generations can have Gen-Z values. It's a philosophy, a way of life."
Bringing that philosophy into commercial focus is Chris Horsley, an influencer who's joining Zoomin for a factual format called Volcano Hunter. In this series, 7 missions will take him to climb his dream volcano, Mt. Erebus.
This isn't Horsley's first volcano; he once descended one while it erupted. But when he joined Zoomin onstage in full exploration gear, Horsley explained why Mt. Erebus is so special to him.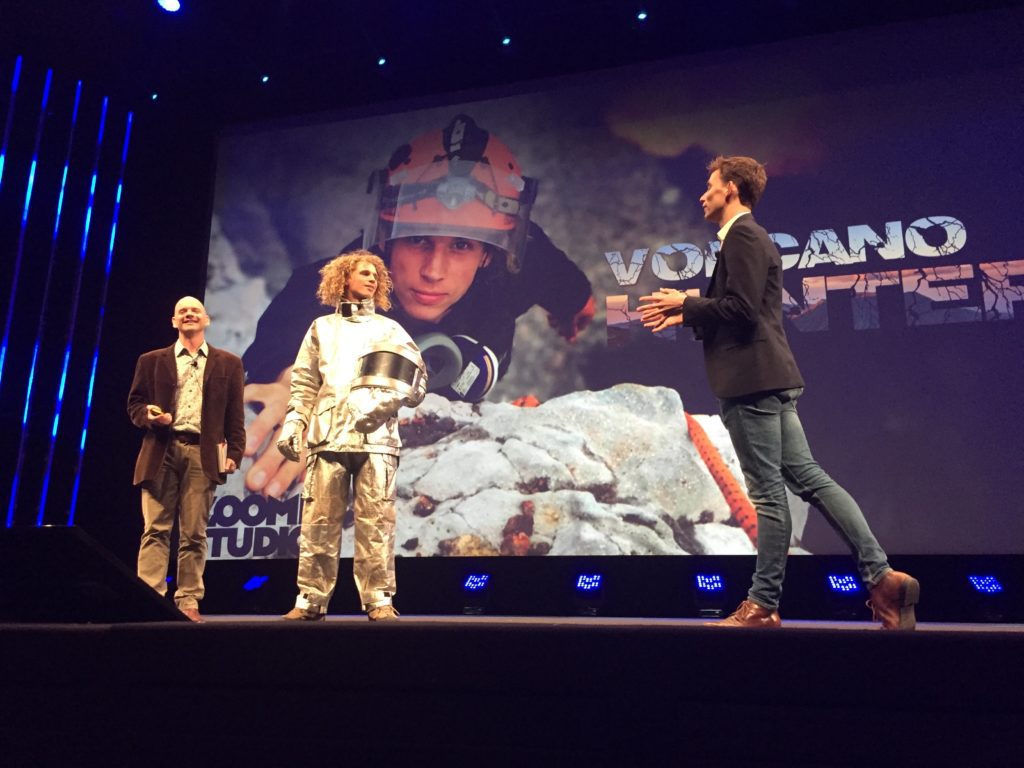 "It's on the continent of Antarctica," said Horsley. "It's every explorer's biggest dream, the last untouched frontier." For Volcano Hunter, Horsley will work with Google to study the volcano. Plus, an anti-mining ban will be lifted next year, which concerns him. "My generation, Generation Z, has the opportunity to change that and really impact it."
Here's a sense of what Horsley is all about: "Using modern day technology—drones, aerial mapping—I can do fantastic things. I can go into these places, lead expeditions and gather scientific data that can be valuable for a future purpose."
Keep an eye out for Volcano Hunter. In the meantime, please enjoy this video of Horsley sleeping in a volcano:
Next up, Zoomin presented Hidden Threats, starring Chris Hunter. In this show, Hunter teams up with the world's best security experts and reveals the latest countermeasures, showing what it would look like if terrorists were successful at their plans.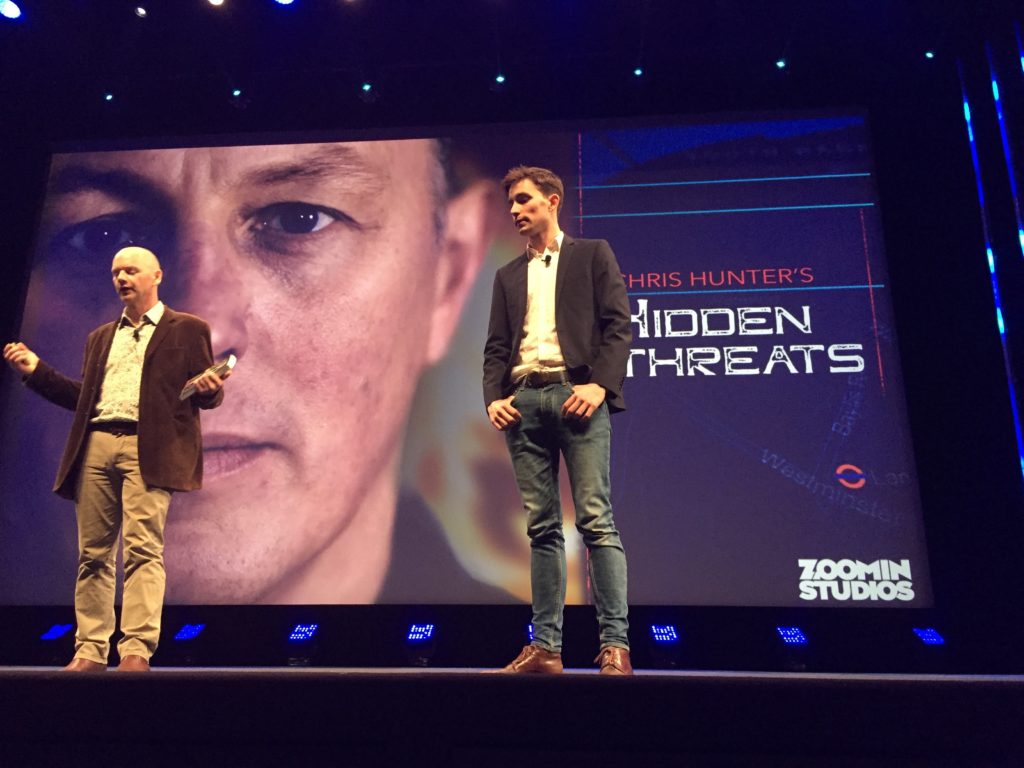 "My daughter thinks this is the most exciting in our deck," said Chambers. "She loves spy stuff, espionage stuff … but this isn't about lone-wolf terrorists. It's about what seriously bad guys can do. Chris plays the role like a Bond villain," examining how they think and could be successful, "at the same time making cities safer for all of us."
Next they presented Life on Unleaded, created in collaboration with a young and influential car reviewer, followed by Don't Dress to Kill with Susie Lau, "one of the top 10 fashion bloggers in the world," said Chambers.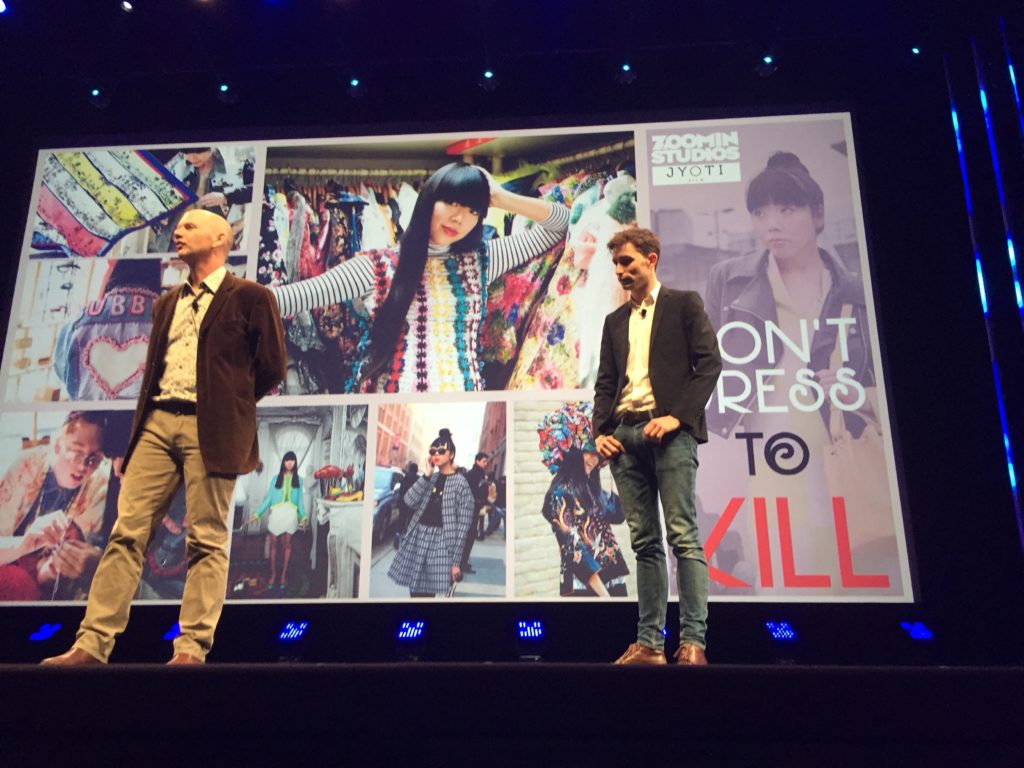 "I want to know how we can make fashion feel less disposable, who are the people driving these changes within the industry, pushing fashion forward, and will their solutions be smart and innovative enough to create lasting change," said Lau in the trailer we screened.
"Her connections will open the doors to the great fashion houses, and we'll see how they take on these Gen-Z values," said Chambers.
Another format, Big Small Ideas, is literally a quest for the next Elon Musk. Meanwhile, Catopia promises viewers "100 percent cats, all day long" and will connect cat fanatics worldwide.
Lastly, Continuum—created with FremantleMedia—follows four YouTube stars from around the world as they form an online band. They have never met.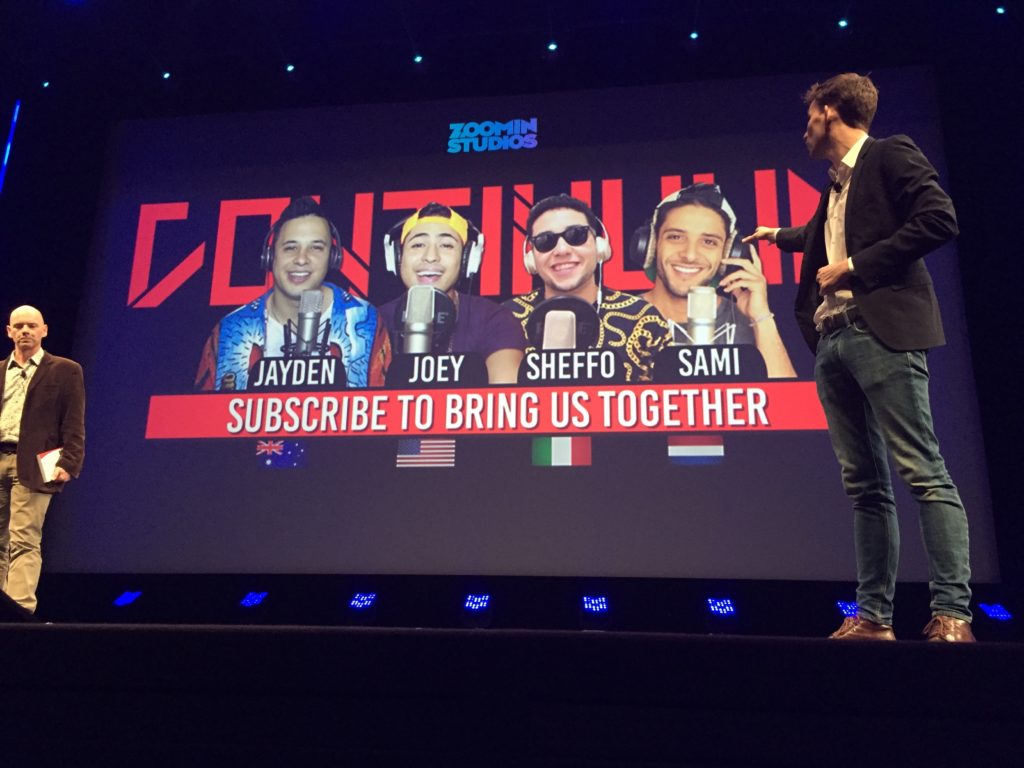 "When their subscriptions base hits 400.000, we'll then move it into TV with a preexisting global audience," said Chambers. The TV version will likely see the stars of Continuum in a house, proper reality-show style, faced with a new band member. "It'll all roll out from there."
So much to look forward to!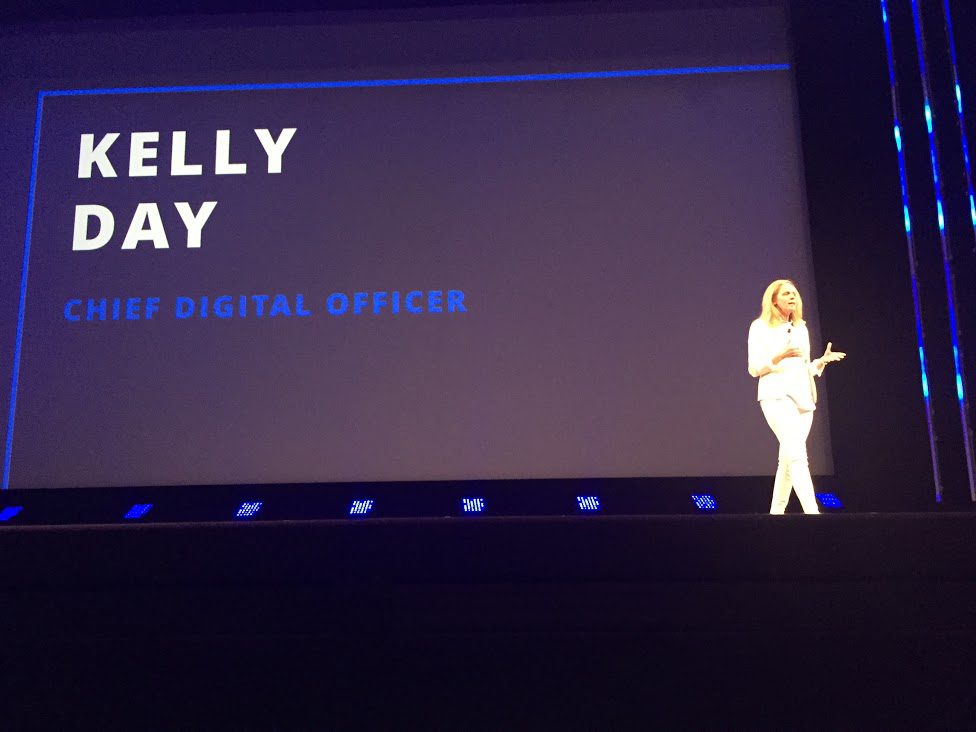 Next, Lawson introduced AwesomenessTV and its chief digital officer, Kelly Day, shown above.
Day began her presentation by illustrating what differentiates Gen-Z: Baby Boomers love Seinfeld, which has been off-air for 20 years. Gen X (her generation) had the "iconic cast of Sex and the City … but carrie and her friends left our lives 13 years ago," she said.
Millennials. Remember them? Today AwesomenessTV—once champions of online millennial-facing content—represented the group using Serena of Gossip Girl, played by Blake Lively. "Millennials are between 22-37 years old, and Blake's now a mom of two!" she declared.
Meanwhile, Generation Z, "Truly the youth audience of today," born after 1995, is encapsulated by Liza Koshy. "She has over 25 million fans all over the world that like, subscribe and follow her every move, and she brings this audience with her wherever she goes." 
Here are a few other Gen-Z facts before we move onto the content:
They're the ultimate multi-taskers.
70 percent prefer streaming; they spend 7 hours a day on a screen, consuming more media than any other generation.
They think of technology as a tool, not an obsession. "It's as much a utility as electricity. They actually perceive their parents as being more addicted to phones than they are," Day quipped.
Culture creators: 27% post weekly videos vs the 26% of adults who ever posted an original video online.
They celebrate each other's differences, rather than label others.
Over 90 percent think they'll be more successful than their parents. They're natural entrepreneurs and savers.
They want to associate themselves with brands that align with who they are
They prefer to shop in a store and view it as a social activity … plus they have $40B spending power.
Day called Gen Z the most influential generation. "It is why we built our entire company around creating content just for them," she added.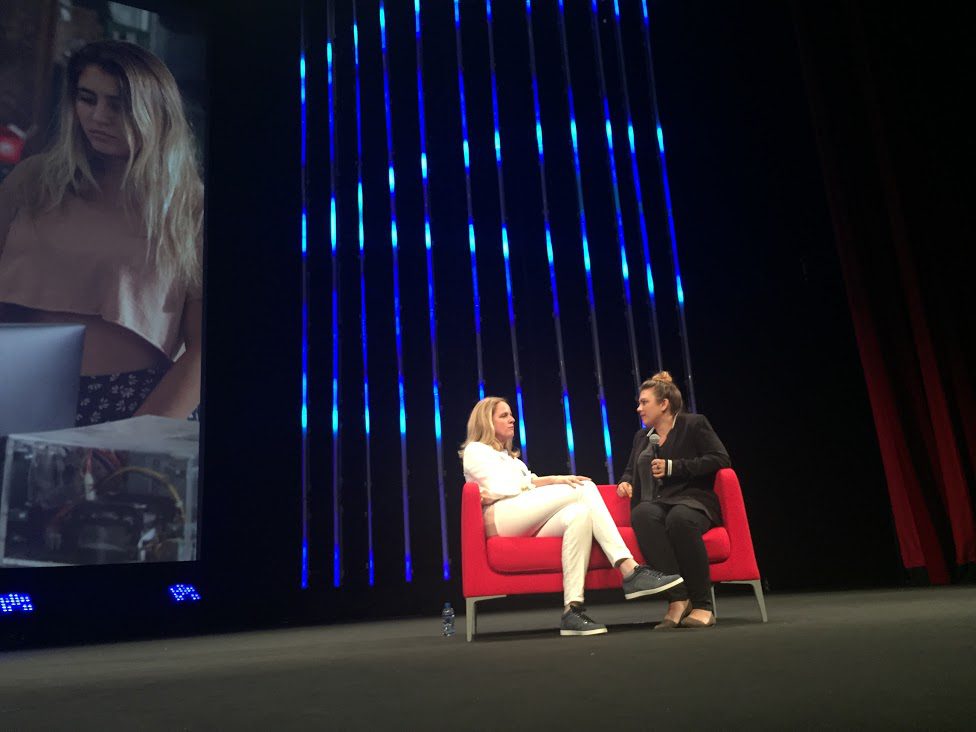 Day was joined by Hannah Macpherson, creator of one of AwesomenessTV's biggest hits, T@gged, a psychological thriller on Go90 about teens and social media. If you think that's ironic, McPherson does, too: "It's very meta that a show about phones and addiction to social media is available only on mobile services currently," she said.
"A couple of years ago, I realised there's nothing more horrifying to me than a teenager with a cellphone," added McPherson, who today is also directing an upcoming Lionsgate film, Merciless. "I'm very interested in exploring how vulnerable teens make themselves when their lives are completely run by social media."
McPherson also described T@gged in her own words. "What if there was a murder online and you were tagged on this video of someone your age being murdered? Then no adults believe you. That's the concept. Because adults don't understand social media, everyone tells you it's fake." 
T@gged's second season will be released May 9 on Go90. On its content, McPherson said, "Teenagers don't like to be condescended to. Season 2 is sexier, much scarier; we just aim to keep fans guessing."
Here's what Season 1 looked like:
Jenn McAllister (below) joined Day next. The latter called her "a new breed of comedienne, completely self made."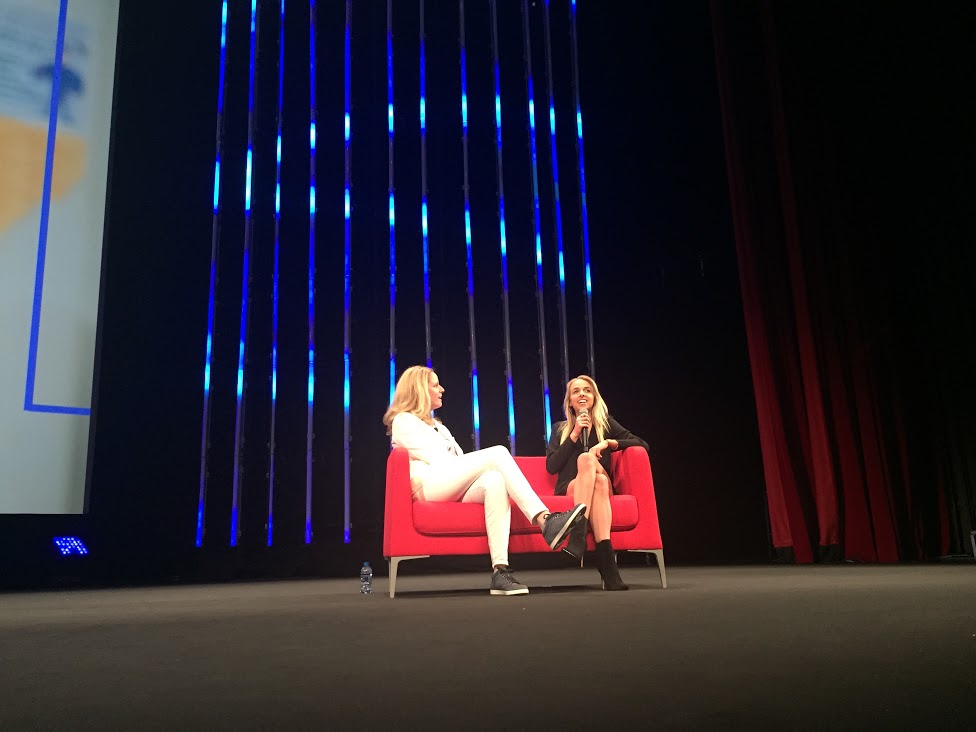 Her shows with AwesomenessTV include Parttime with Jenn McAllister. Here's an episode:
She also stars in Foursome, a YouTube Red original, as Andie. Season 2 premiered in December and already has millions of views.
"I've been trying to make the transition into doing more things outside YouTube, but it's where i have my core fanbase and is definitely something i want to keep up as i do more projects," said McAllister."I really make a point of posting a video every week."
Here's the trailer for Foursome season 2:
Other content featuring influencers you can look forward to include The Commute, which dispels "the theory that scripted series don't work on YouTube," said Day. It recently won a Writers Guild award.
Here's episode one from the first season. It's been viewed over one million times:
Lastly, there's the forthcoming Zac and Mia, a series based on a young-adult novel of the same name. Day called it "a moving story about two ordinary teenagers who find love, hope and courage under exceptional circumstances."
Watch this space.