Children's programming used to be slotted into the schedules of general entertainment TV channels – that was the first age. The launch of children's channels on cable (like Nickelodeon) heralded the second age. Children's programmes were now available for most of the day, sevendays a week. The third age of children's programming is all about on demand. This includes the first wave of pay TV on demand services (on cable and satellite) delivered to the TV set, and more recently services from Netflix and Amazon have launched on the back of fast broadband.
The thing is, the second age may not be coming to an end any time soon, IHS Technology reveals: there is a clear correlation between the rollout of non-linear online video services like Netflix and Amazon and a decline in linear TV, but there are still more than 400 specialist children's channels worldwide.
The first wave of on demand content services emerged on pay TV platforms, but children's programming has now become a key element of the TV offering for both of the global streaming players, Netflix and Amazon. Netflix has an output agreement with Dreamworks Animation, library content from Cartoon Network and an exclusive US movie deal with Disney that kicks in 2016. However, it has lost agreements with Viacom – which moved to Amazon – and Discovery – which moved its children's content to Hulu in the US.
The ability to reach children on personalised, internet-connected devices with on demand content is a key feature that these services have in common. Now, how can local players like Hopster TV and TFOU Max join the race?
Click here to find out and discover exclusive data in this white paper from IHS Technology!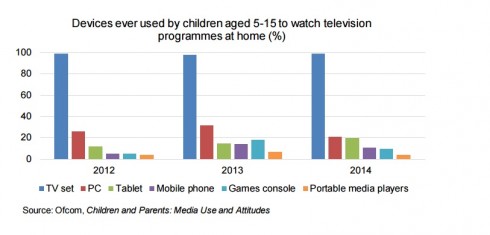 IHS Technology is the largest media-focused research firm in the world with more than 50 analysts covering over 65 global territories.
Don't miss MIPJunior, the leading showcase for kids programming, uniting the world's most influential buyers, sellers and producers, 3-4 October in Cannes!