As distributor of 4k content we get frequently asked by producers whether upgrading their workflows to 3840 pixels makes financial sense. "It depends" is our reply. We have recently experienced the boom and bust cycle of stereoscopic 3D and many in our industry are left disappointed and disillusioned having lost considerable investments into a technology that ultimately failed to convince the consumer. Being cautious about the "next big thing" the TV manufacturers are throwing at the market seems to the prudent approach.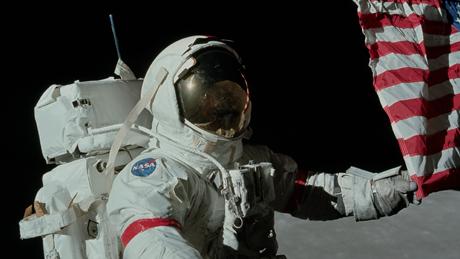 Science-history documentary "Moonshots 4k", distributed by 4k Content Hub
So, what is different this time?
1) Consumers don't have to wear annoying glasses.
2) The ultra-HD 4k TV displays are more popular and sell faster than their 3D versions a few years ago. The prices also drop faster this time. In fact, the first laptops and tablets already have 4k/5k/Retina displays.
3) Compared to 3D, producing at a higher resolution requires less extra skill and less extra investment
4) Cameras, post-production software and other equipment is readily available. GoPros and Smartphone cameras already have 4k resolution.
Does this mean that 4k is the future? Not necessarily. For many genres and types of programming the extra pixels don't add much value. Future proofing your content might still be a good idea, especially if your content has long shelf life. As a rule of thumb: The more visually appealing your productions are, the earlier you should be thinking about 4k. During the emergence of Full HD, or the introduction of 3D, certain genres and certain types of production companies jumped on board quickly. We see similar dynamics now with 4k. It should be mentioned here, that the industry has not yet agreed to a final set of specifications. On top of quadrupling the number of pixels (resolution), we might be talking about high dynamic range (color) and high frame rates (speed) soon.
Who is buying 4k content? The fact is that this niche is still small. Even with the new codecs this new format requires a lot of extra bandwidth. A few broadcasters will probably try 4k pilots this year or next (just as they did with their 3D channels), but that doesn't mean that there is a real content market yet. Don't expect a massive roll-out of 4k channels or platforms any time soon. At the moment the VOD platforms and the Subscription VOD services from countries with high Internet speeds are the only significant content buyers. Additionally there are a multitude of consumer electronic brands who license Ultra HD footage for their promotional activities and trade shows. We expect a growing demand for content, but don't categorise it as "golden opportunity" because the supply of fresh 4k programming is already on the rise, too. As specialised distributor we aim to partner with producers and larger HD distributors to exploit this growing niche market.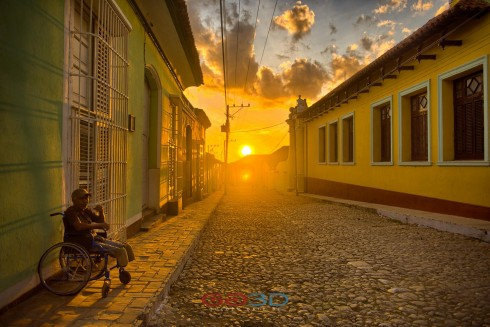 An IMAX film about Cuba, shot in 8k3D. In production: fundraising ongoing. Distributed by 4k Content Hub.
Torsten Hoffmann is the CEO and founder of 4k Content Hub, a specialised distributor that represents 50 independent producer of stereoscopic 3D and native 4k films, mostly documentaries. Check out his LinkedIn and follow him on Twitter.
Don't miss the 4k sessions at MIPTV!
Top photo: IMAX film about Cuba, distributed by 4k Content