Nick Dorra, head of content strategy, Rovio Entertainment
From a personal point of view I hope to stumble upon a kids project that touches me and thus makes me rich (emotionally of course that is!)
From a company perspective I hope to meet interesting individuals and companies, whom we can work with to bring kids entertainment to the next level globally.
Lastly, looking at it on the industry level I hope — no, I'm sure of it — that some of my predictions will come true. Especially the one regarding Invader Zim (Nick recently predicted on MIPBlog that Nickelodeon would produce more episodes of this zany space cartoon, pictured below!).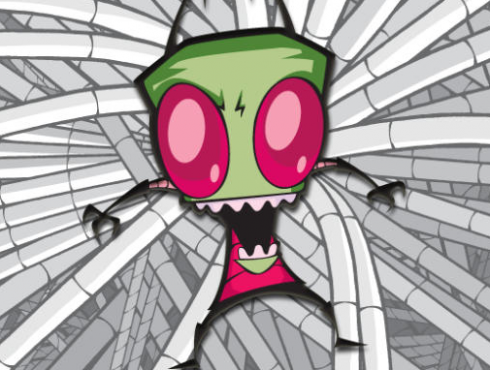 Mellie Buse, co-founder, Adastra Creative & producer, Grandpa in my Pocket
I hope that exciting, new creative partnerships and collaborations will be forged at the market. (This can happen at MIPCOM – it even happened to me.)
I hope that small guys with a great idea will get in front of big guys who know a great idea when they see one. (There are examples of this, too.)
I hope people talk about kids content that's aspirational and ground-breaking. (Well, yes, with a fair wind…)
I hope people will BACK content that's aspirational and ground-breaking. (Steady…)
I hope we see lots of passion, trust, innovation and risk. (Getting idealistic now.)
Remembering that the most commercially successful brands have stemmed from a brilliant creative vision, not from brand managers and commitees, I hope that these are the shows that get picked up at MIPCOM and that the tail won't wag the dog. (OK. I'll get my coat.)
Lastly, I hope we can all get home without having to book an extra seat on Easyjet for our liver.
Wishing you a Merry MIPCOM and a prosperous New Year!
Nick Dorra and Mellie Buse are two of the kids TV ambassadors expertly coordinated by consultant Debbie Macdonald in the run-up to MIPJunior and MIPCOM. Check out all of their posts here… And be sure to say hello in Cannes!
Mellie Buse photo via London Screenwriters Festival