Digital is increasingly 'a must'. It's also an expense and considering the uncertainly of it all, it's expensive. The biggest item, by far, in any digital project is the development of the platform itself. Be it an app or a website, it takes designers, programmers, UI experts and promotion dollars to make it happen. It also takes time, a problem worsened by the habit of exploring digital in a late stage of production. But it doesn't have to be.
You can save a lot of time and money by simply using existing platforms, instead of building them from scratch for each campaign. There are many platforms that already developed the software, constantly update the API and some even come with their own promotion. Above all, they want to be used.
Here are some examples: X factor US used Twitter voting, Masterchef created a visual cookbook on the Instagram platform, which was also used to create a trailer for the movie Jobs, New Girl used Interlude to create an interactive promotion clip (see photo below), Psych used the Theatrics platform to create a transmedia game to engage fans. TV by the People used Facebook to create the first ever crowd sourced format, I can do That is using Moolta to get audiences to follow the contestants lead, Fusic was used for the promotion of an Israeli prime time talent show and CBC used the Facebook API to bring viewers into the studio of Battle of the Blades.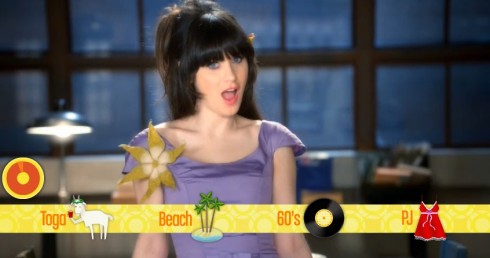 Fox's New Girl appeared in an interactive music video on Interlude
You can do more than just save money on digital; you can use existing digital platforms to save money on production, thus enhancing profit. For example eTribez for Amazing Race did not only save time and money on casting but also enabled micropayments to be charged from candidates. You can even use existing digital tools to replace hardware. If you buy a drone and GoPro camera (as low as 600$ on eBay) you can add HD aerial shots to your production value (for which you charge).
It's true that there are some goals you can only achieve by building a new platform, but the take-away from this article is that digital doesn't have to be expensive and it doesn't have to be a huge production. Digital is varied enough to provide varied answers and even if you don't build it, they can still come.
Daniel Ravner is the founder and CEO of Practical Innovation. He will speak at MIPFormats, April 5-6. Meet him there!