Spanish partners for Game Of Talents
Fremantle has formed a partnership with Mediaset Spain for new entertainment format, Game Of Talents (above). Combining the spontaneous play-along aspects of a classic game show and the excitement of a talent show, the format follows a contestant paired with a well-known celebrity, as they work together to figure out the specific, surprising and sometimes bizarre hidden talents of 10 mystery performers.
After a short introduction, contestants must guess the performers' talent from a list of 11 possible answers, based only on their appearance, personality and a few clues. Can the contestants spot the fire-breathers from the opera singers or the parkour runners from the belly dancers?
"Game Of Talents is a unique concept with huge family appeal that audiences at home will love playing along to," said Nathalie Garcia, CEO of Fremantle Spain. "We've had a lot of fun producing the show in Spain, which created some hilarious and surprising moments, all while showcasing some fantastically talented people. We have high hopes for this format and can't wait to introduce it to our global partners in Cannes."
YoBoHo and Cyber Group team up for toddlers and pre-school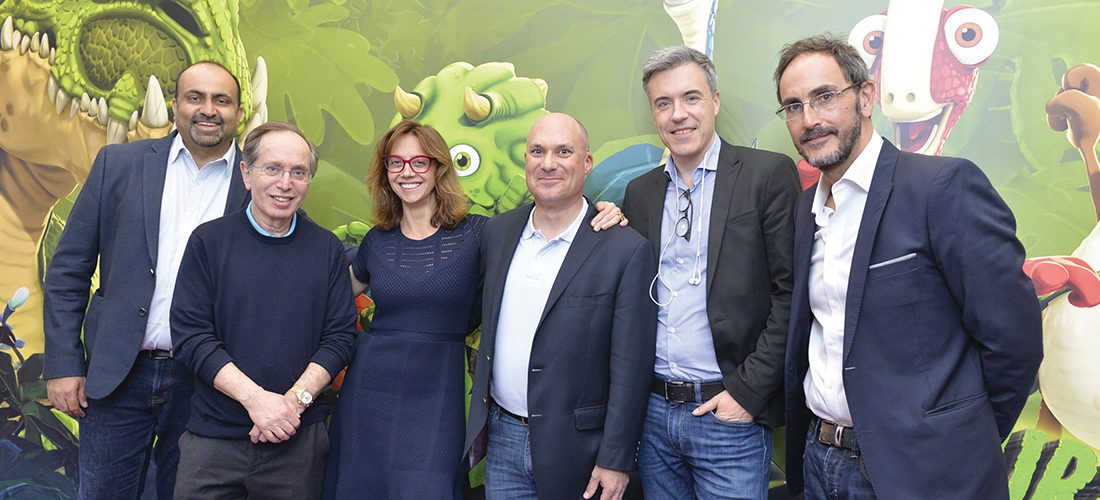 Celebrating the deal: YoBoHo's Hitendra Merchant (left) Cyber Group Studios' Pierre Sissmann and Raphaelle Mathieu; Cyber Group Studios USA's Richard Goldsmith; and Cyber Group Studios' Olivier Lelardoux and Pierre Belaisch.
Cyber Group Studios and kids' content producer and digital media company YoBoHo, have joined forces to co-produce and distribute key original content, aimed at toddlers and pre-schoolers, across digital and traditional media outlets.
YoBoHo and Cyber Group Studios will co-produce direct-to-digital content with YoBoHo managing the online distribution worldwide. Cyber Group Studios will adapt and co-produce the digital formats for television, including Captain FunTime, YoBoHo's upcoming digital 3D animated galactic comedy. The programme, along with other series, will be distributed worldwide by Cyber Group Studios.
This new partnership will also see YoBoHo provide content management services for Cyber Group Studios' vast catalogue. With more than 1.5 billion monthly views, 90 owned and operated channels, and a library of 15,000 children's videos, YoBoHo is among the top educational networks on YouTube for kids from pre-school to high school.
Cyber Group has also entered into a partnership with Future Today, the multi-platform video distribution company to launch YayToons, Cyber Group Studios' free app featuring fun and safe animated content for three- to eight-year-olds. Nearly 300 episodes are available in the US on Amazon Fire TV, Roku and Apple TV.
Channel 4 picks up series charting the discovery of ancient fleet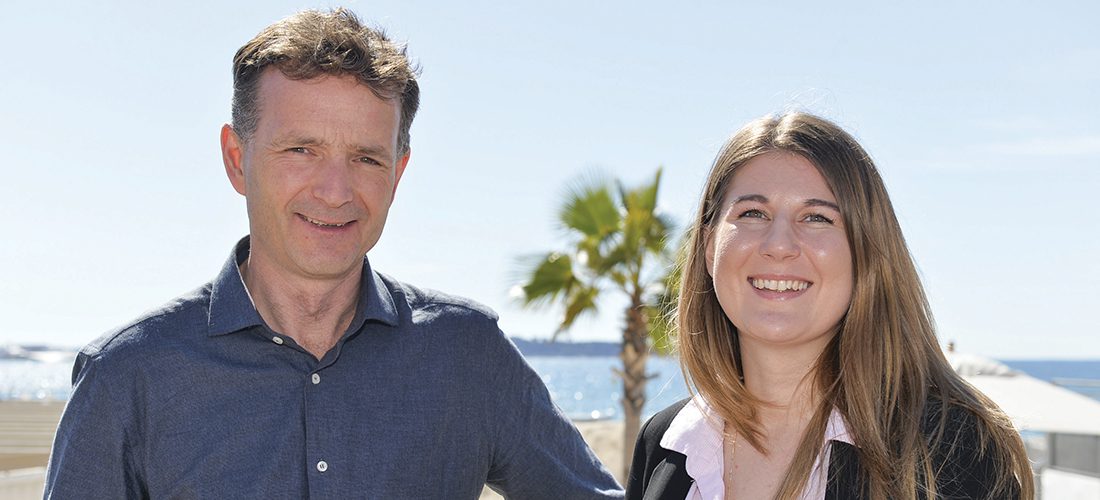 Drive's Ben Barrett and Channel 4's Polly Scates
The UK's Channel 4 has acquired a two-part documentary series about the discovery of an ancient fleet of Greek and Roman ships sunk in the Black Sea.
Distributed by UK's Drive, Lost Worlds: Deeper Into The Black Sea (2 x 60 mins) uncovers an incredible shipwreck graveyard in a rare marine environment.
According to Ben Barrett, joint Managing Director of Drive, the immaculately preserved vessels are "something unique". He added: "The waters are highly anoxic in that part of the Black Sea which means that organic matter doesn't disintegrate. Ancient ships were found with the ropes still hanging off the sides."
What Barrett describes as "the largest ever single maritime archaeological expedition" is covered in a full two hours, "because it would have been impossible to fit it into one hour".
A moment of jeopardy divides the first and second parts, as mission leader Professor John Adams prepares to tackle a dangerous 90-metre dive.
"We thought the series was perfect for More4," Polly Scates, Acquisitions Executive for Channel 4, said. "History is a clear draw and we loved the discovery element of Lost Worlds."
Channel 4 expects to broadcast the series later this year.
The Other Two helps Viacom International stack up sales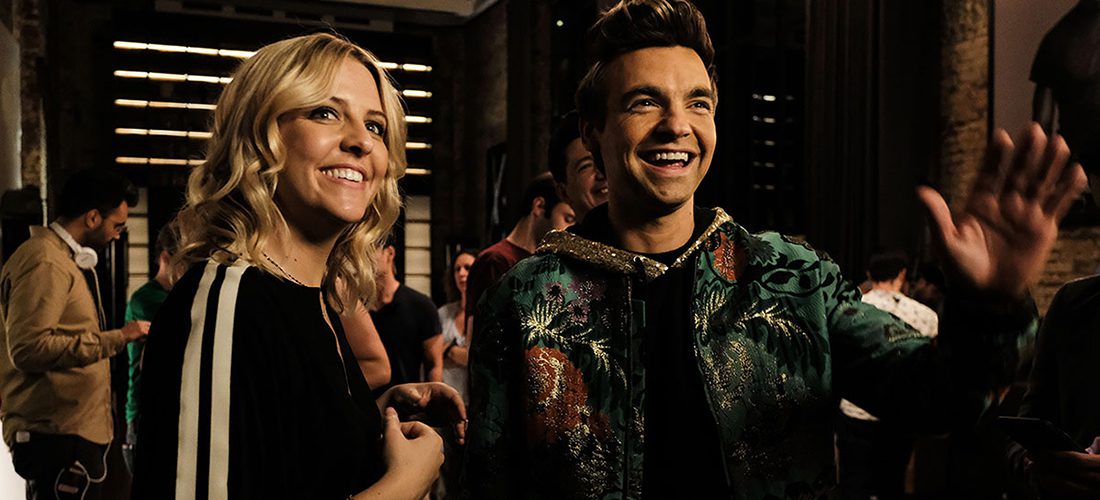 Viacom International Studios' The Other Two
Viacom International Studios unveiled a raft of international sales on day one of MIPTV for its new scripted, comedy and animation titles.
Channel 4 UK picked up Comedy Central scripted series The Other Two for broadcast on youth channel E4. The pick-up follows strong US ratings and a season two renewal. Foxtel's Comedy Channel in Australia also bought the title.
Elsewhere, Netherlands service provider Ziggo acquired AwesomenessTV shows Light As A Feather, Zac And Mia, Guidance and My Dead Ex from Viacom. In France, Lagardère Group strengthened its relationship with AwesomenessTV. Having previously acquired You've Been T@gged and Sleep Tight, the network will launch Light As A Feather and Zac And Mia on its youth channel, Elle Girl TV.
Still in France, TF1 has inked a deal for Nickelodeon preschool series and Spin Master co-production, Abby Hatcher. In Norway, meanwhile, commercial broadcaster TV2 acquired MTV's reality docu-series Lindsay Lohan's Beach Club, to be made available on the network's SVOD platform, TV2 Sumo.
Lauren Marriott, VP Content Sales, Viacom International Studios, said: "With a sales slate brimming with new shows spanning Viacom's portfolio of global brands, including MTV, Nickelodeon, Comedy Central and now Awesomeness, now more than ever, we offer something for every audience and schedule."
CBC nets Saving Lives At Sea from Banijay Rights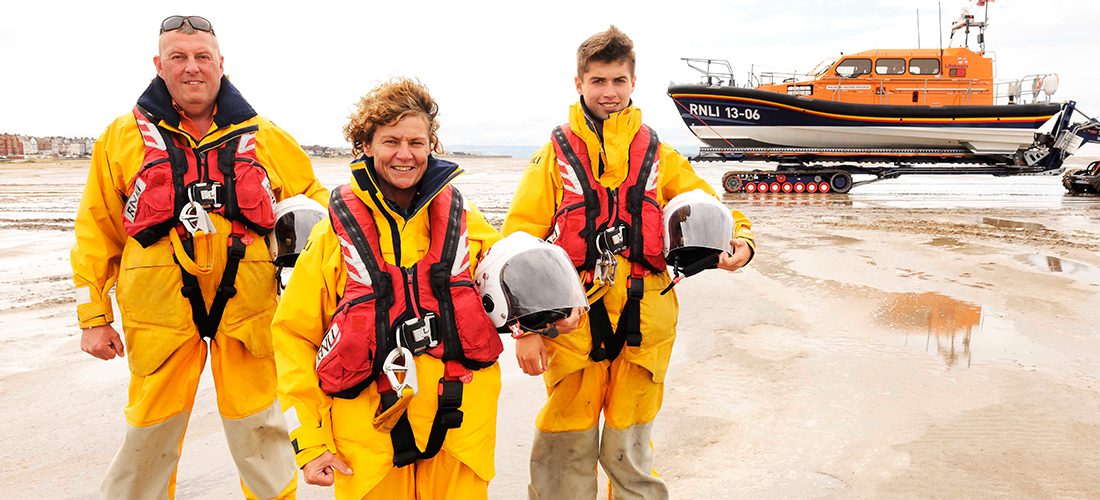 Saving Lives At Sea
Canadian public broadcaster CBC has picked up two factual series from Banijay Rights at MIPTV. The deal will see Blast! Film's Saving Lives At Sea (12 x 60 mins) and AMO Media's The Operatives (10 x 60 mins) air on Documentary Channel, with the broadcaster securing pay-TV and VOD (excluding TVOD) rights to the titles.
Andreas Lemos, VP acquisitions, co-productions & North America sales, Banijay Rights, said, "Both shows combine great educational take-out with fantastic entertainment and a message celebrating environmental and life-saving work."
Sandra Kleinfeld, senior director, documentary, CBC, added: "We look forward to sharing these titles with viewers across Canada on Documentary Channel. With their topical subject matter, The Operatives and Saving Lives At Sea will make great additions to Documentary Channel's line-up of fascinating and thought-provoking titles from Canada and around the world."
The Operatives was first broadcast in the US on Pivot TV and has sold widely around the world. It features an elite team of former military commandos who travel the world bringing poachers and environmental criminals to justice.
Saving Lives At Sea has also been picked up by Top TV's Choice Channel in New Zealand, TV2 in Denmark, RTE in Ireland and Canalife in Portugal.
This and more in the MIPTV News, online here!