Top photo: Jeremy Renner (fourth from left) with the cast and crew of Knightfall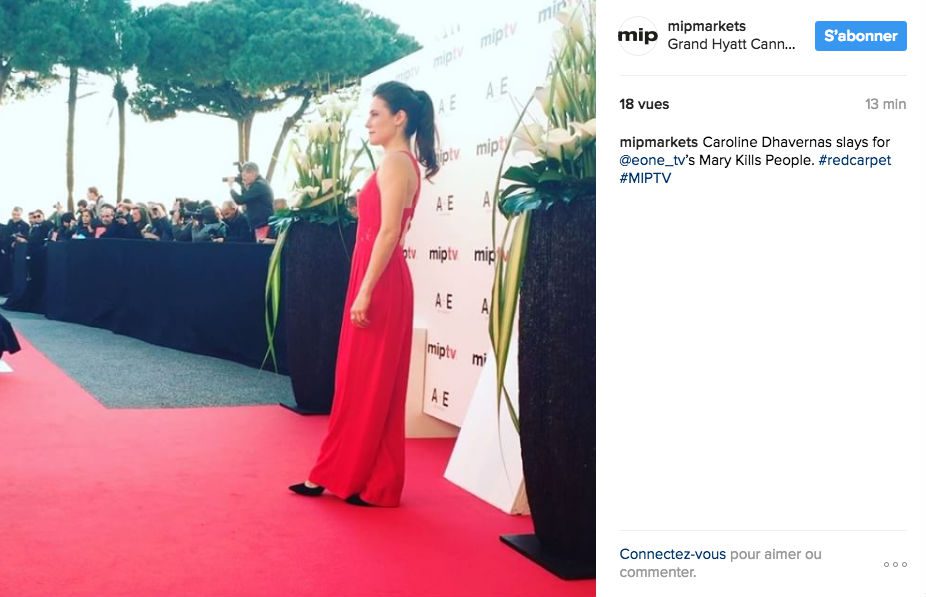 First up was Caroline Dhavernas, star of eOne's Mary Kills People, which tackles the thorny topic of euthanasia… (watch clip on Instagram)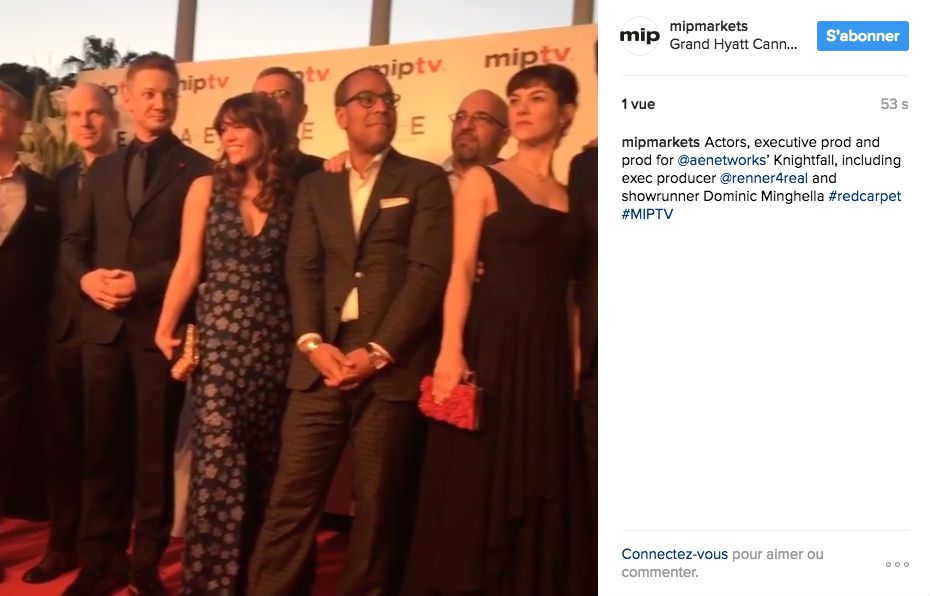 Then came Jeremy Renner, best known as Hawkeye The Avengers, yet here as executive producer of Knightfall, a series based on the crusades. He was joined by the cast & crew of this A+E Networks show (watch clip on Instagram).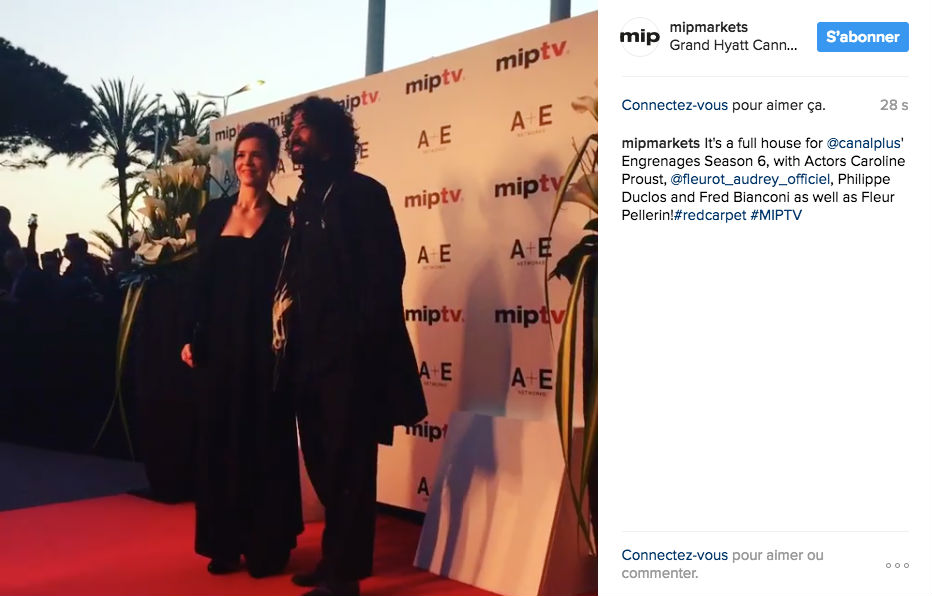 The cast of French legal thriller Engrenages, including actress Caroline Proust, left, then hit the red carpet ahead of a Palais screening of their series sixth season début, in anticipation of Cannes Series, the TV festival announced by the city of Cannes at MIPTV today. Cannes Series president Fleur Pellerin was also present (watch clip on Instagram).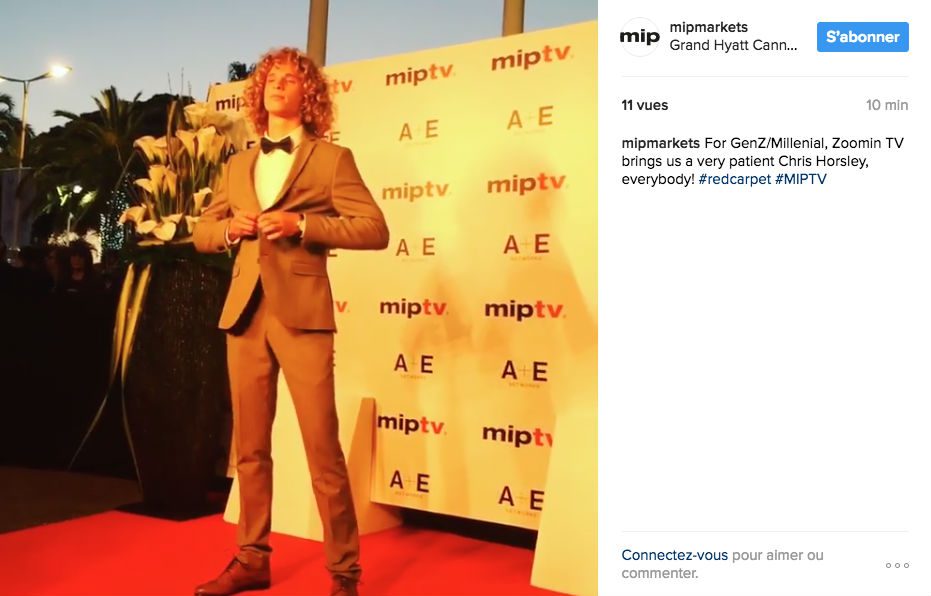 Not heard of Chris Horsley? Your teenagers most likely have! The online star is here with MCN Zoomin.TV, for the MIPTV Digital Fronts (watch clip on Instagram).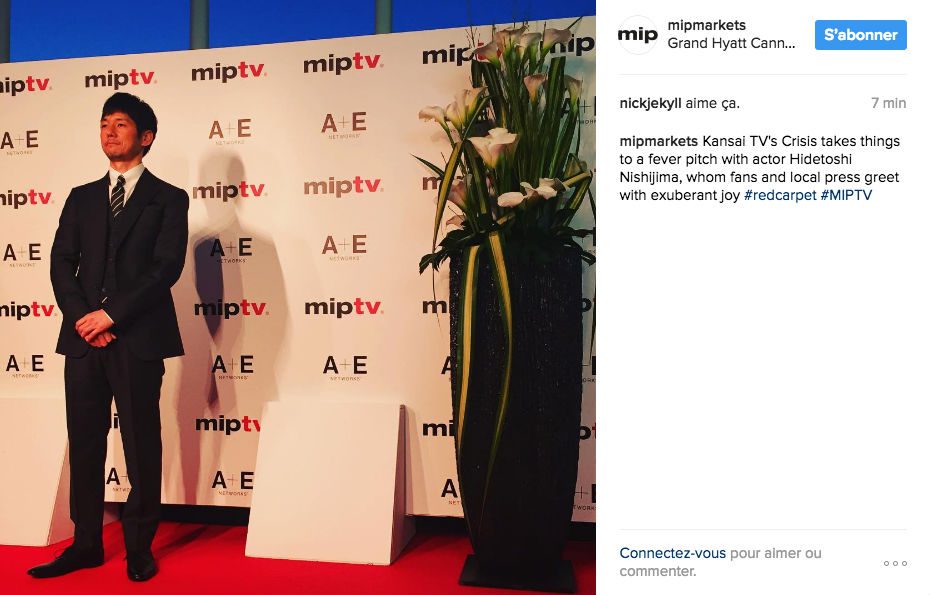 Hidetoshi Nishijima is a household name in his native Japan. He was joined by the cast and crew of Crisis, MIPTV's first ever Asian World Premiere Screening (like on Instagram).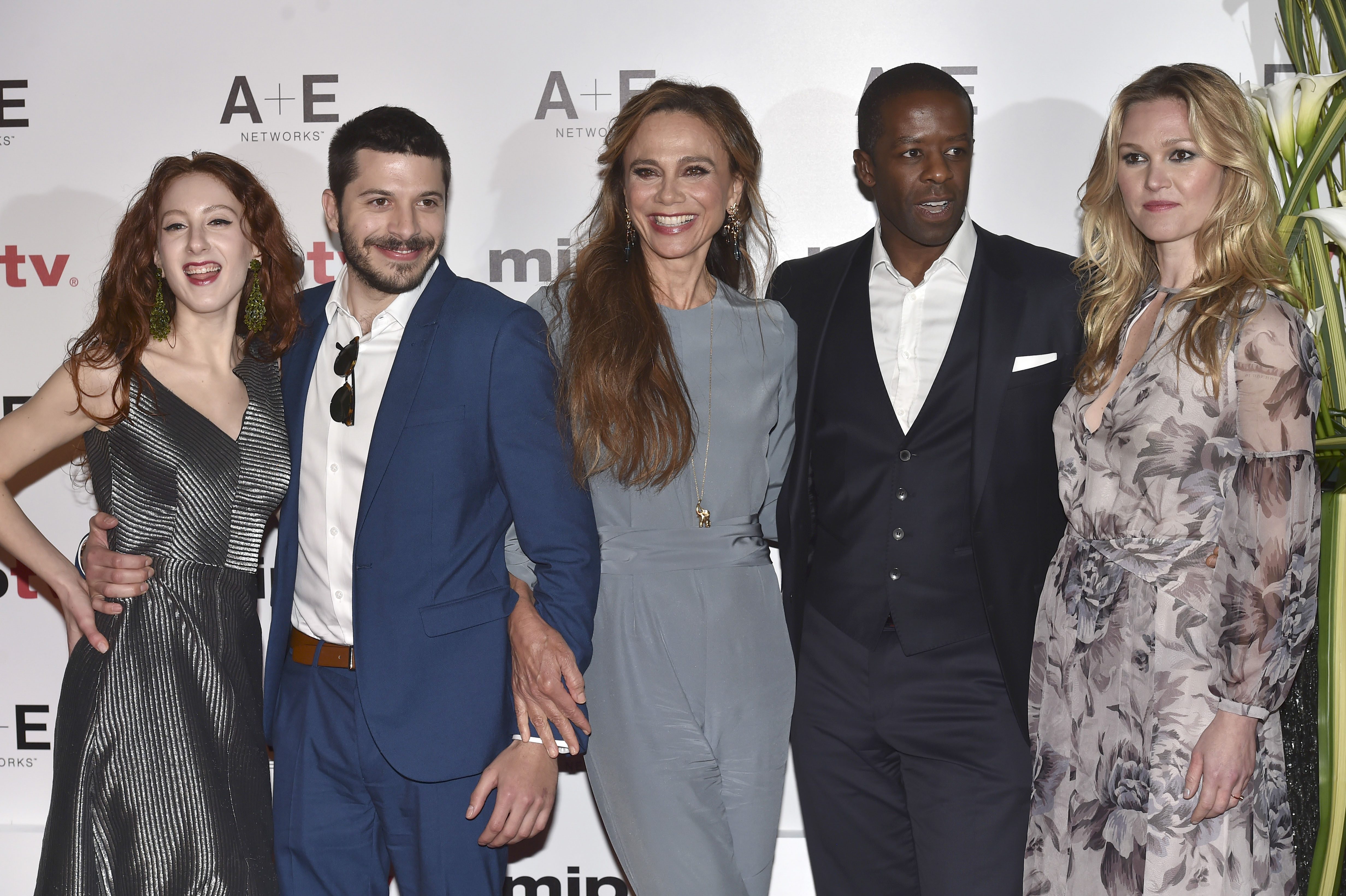 Julia Stiles (right) and Lena Olin (centre) are the stars of Riviera, fresh from the show's MIPTV World Premiere Screening. So glamorous, and so apt on the Croisette!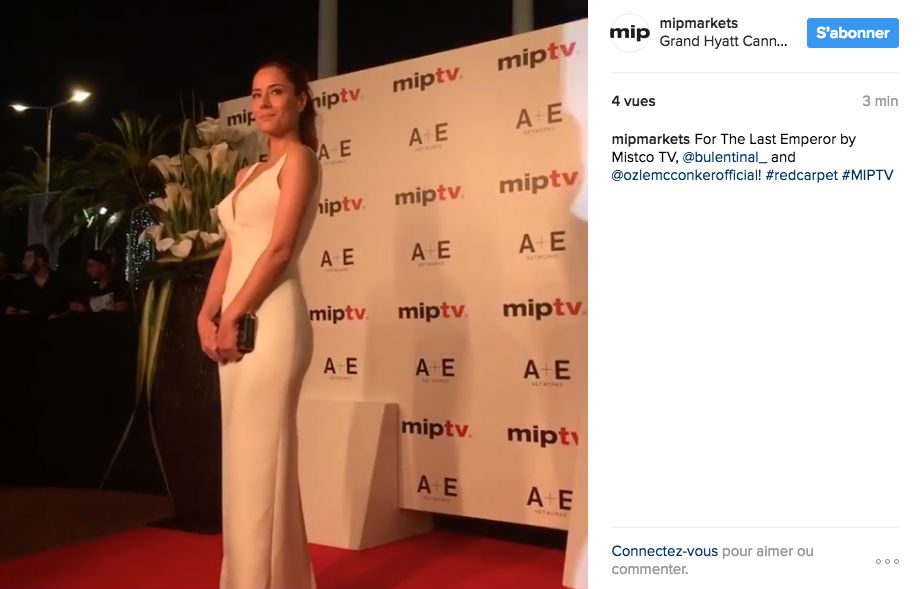 Turkey's Ozlem Conker is the star of Mistco TV's The Last Emperor (watch clip on Instagram).
Srinidhi Shetty is Miss Supranational, and she's back in Cannes for all of our pleasure! (Watch the clip on Instagram)