LEGION: AUGMENTED REALITY MURALS (FX, USA)
Legion is the highly anticipated Marvel-related series about David Haller, a haunted man with extraordinary power. Prior to the premiere on February 8, 2017, FX launched a three-day art exhibit in New York City alongside five immersive augmented reality murals across the country.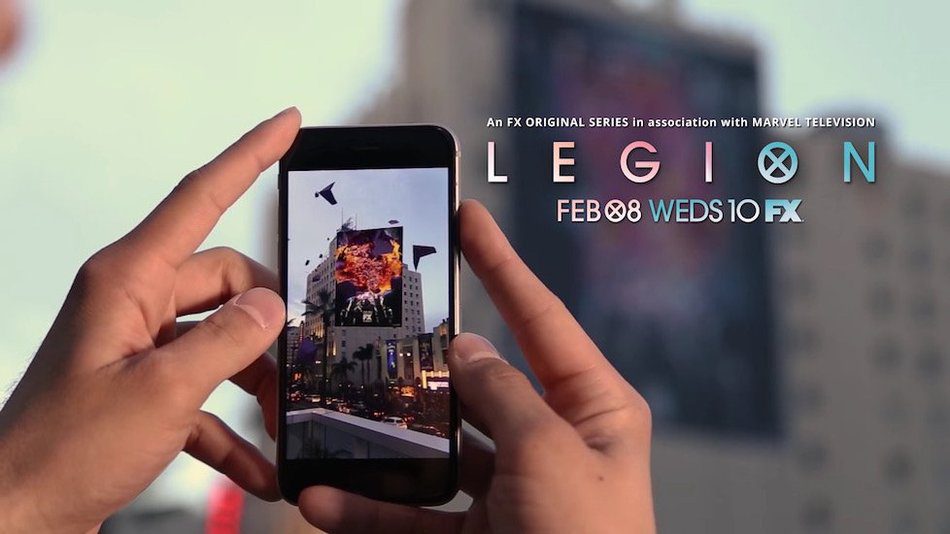 The AR-enabled murals can be found in in Manhattan, Brooklyn, Chicago, Los Angeles and San Francisco. In order to bring the murals to life, people have to download the visual discovery app Blippar and then frame the art.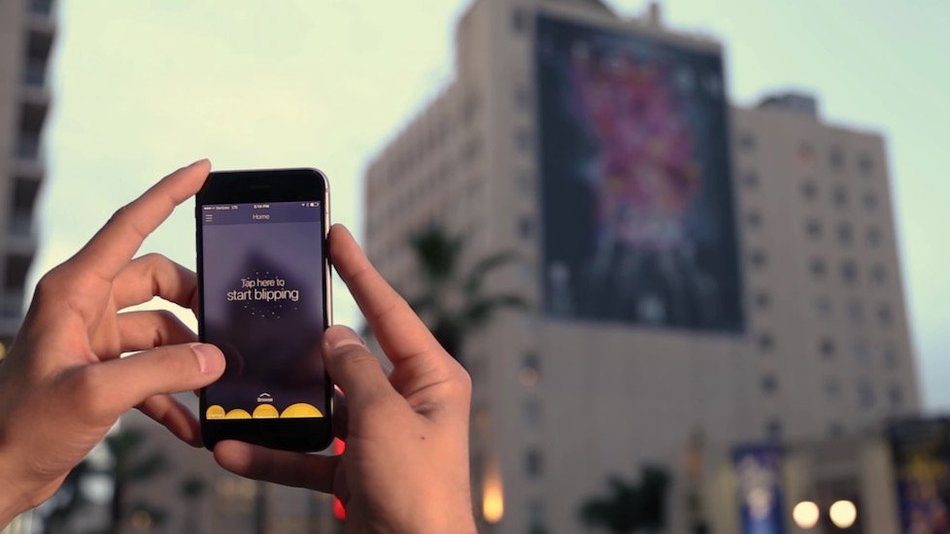 The unlocked clips 'reveal the power of David Haller's mind' and let fans experience his thoughts and visions.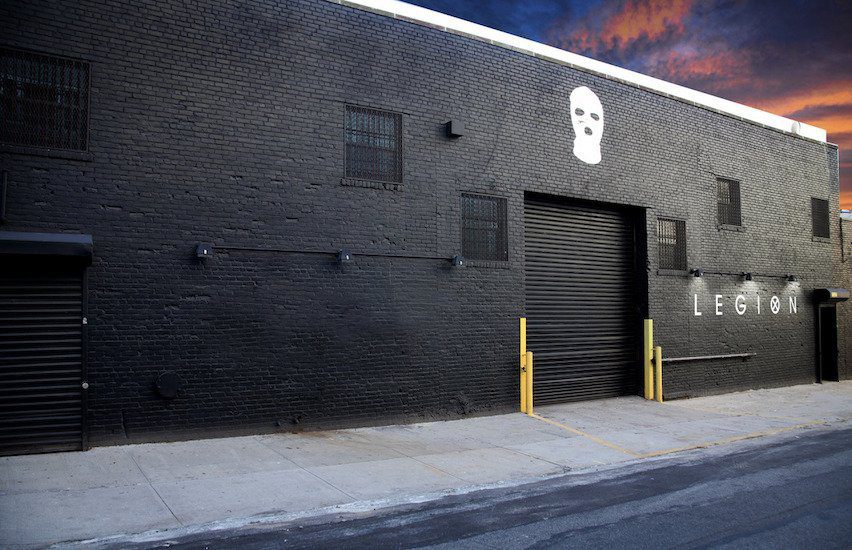 In addition to the immersive murals, FX launched the three-day New York art exhibit « Legion Where?House » that showcases original art by renowned artists. From January 27 through January 29, visitors get to see installations inspired by the series' themes. Moreover, 56 participating comic book stores across the country handed out limited edition posters.
Copyright: FX Networks LLC
POWERLESS: CHAT WITH EMILY LOCKE ON KIK (NBC, USA)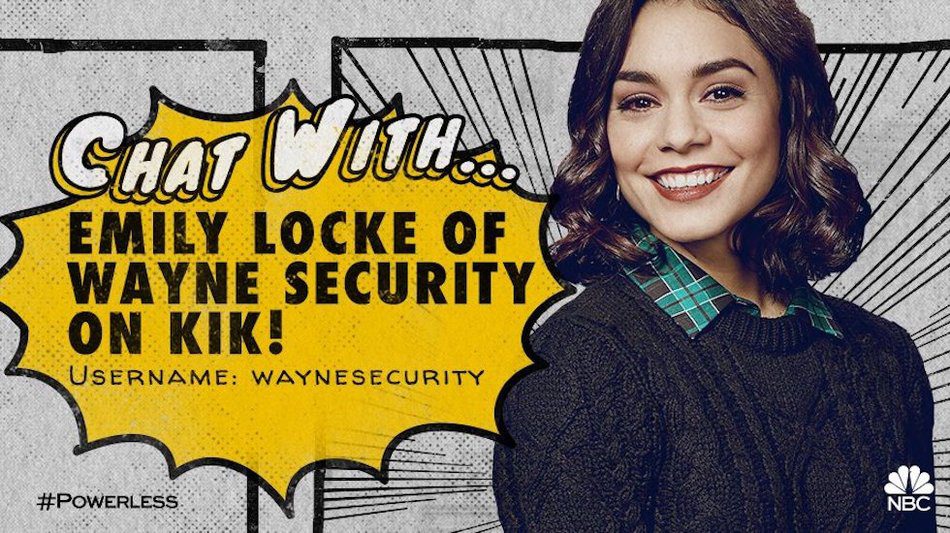 To boost awareness for the new comedy series Powerless, which premiered on February 2, 2017, NBC launched a chatbot on Kik. Powerless is the first comedy series that is set in the DC Universe and follows Emily, an insurance adjuster at Wayne Security who consults and insures regular people against damage caused by superheroes. To drive engagement and get viewers excited, fans are invited to chat with Emily on Kik and become a Wayne Security trainee themselves.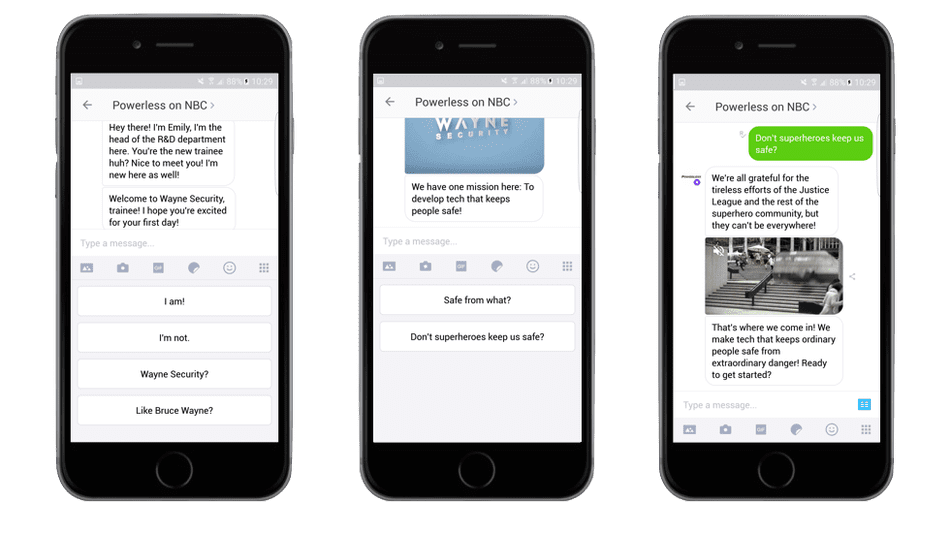 To chat with Emily, users have to open the 'Waynesecurity' bot on Kik and can then engage in a back and forth with the bot to receive more information about the products from Wayne Security Labs. First-time users are warmly greeted and receive some information on Emily and Wayne Security. Users can either type their own messages or choose from pre-selected answers.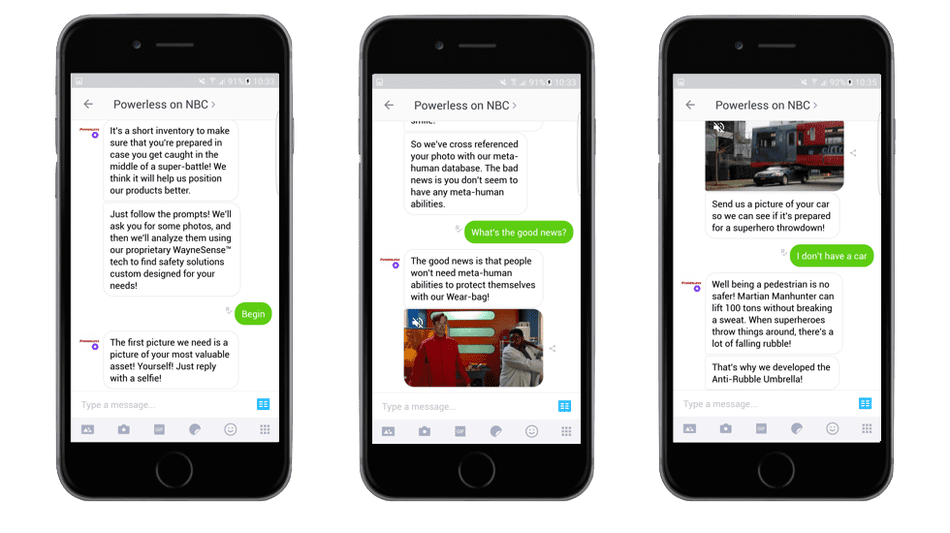 After the introduction, the bot asks users to begin a safety check. It includes sending pictures of themselves, their car and their house in order to receive information about some of the products that will protect them from any damages caused by superheroes.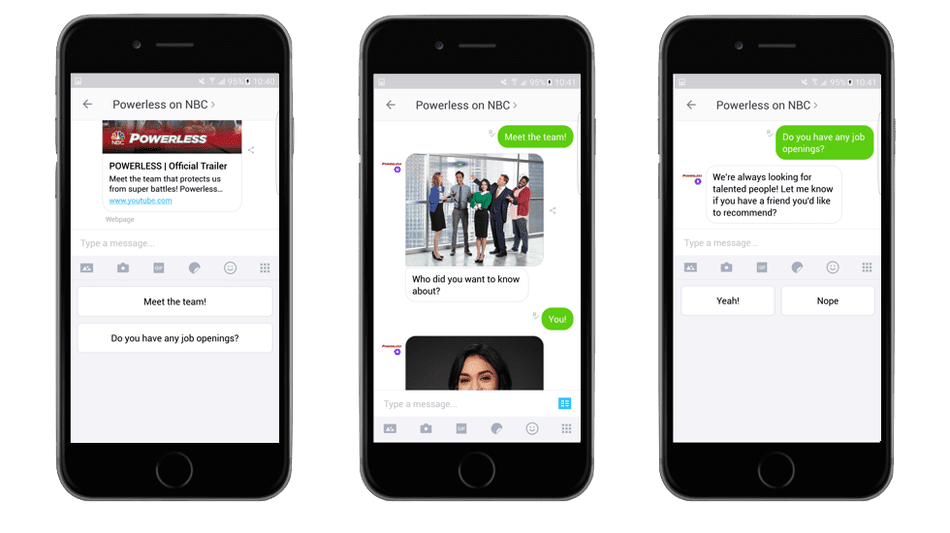 After the security check, the bot shares the official « Powerless » trailer and fans get a chance to learn more about the individual team members. Users are also invited to recommend friends for an apparent open job at Wayne Security. Recommending a friend is in fact an invitation to share the chatbot with other Kik users.
Copyright: Kik Interactive Inc., NBC Universal
#NETFLIXNSTICK (NETFLIX, INTERNATIONAL)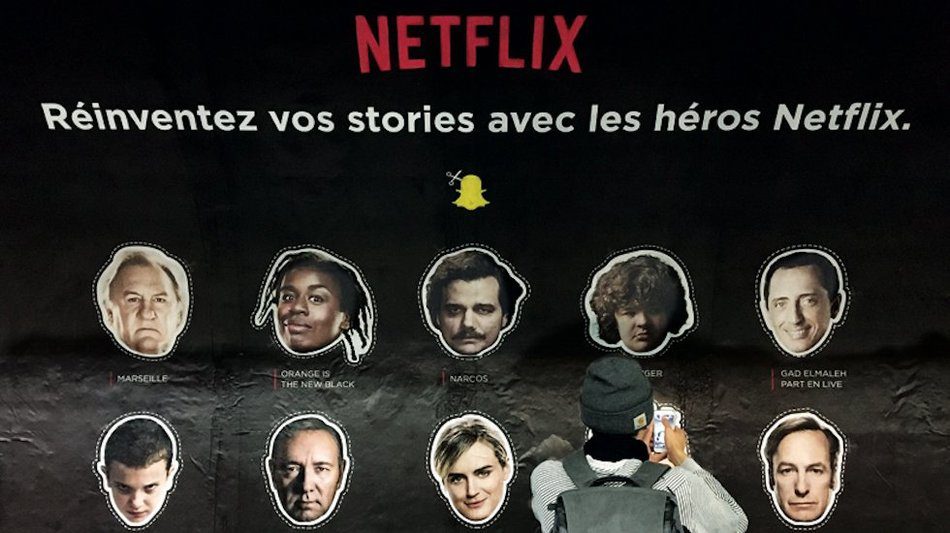 Just a few weeks after Snapchat rolled out its new editing tool 'Scissors', which allows users to take snaps and then cut around them to make new stickers, Netflix France made use of the new feature and launched the campaign '#NETFLIXnSTICK'. Netflix distributed posters to fans and set up large billboards with the faces of popular Netflix characters, encouraging passersby to 'Réinventez vos stories Snapchat avec les héros Netflix' (Reinvent your Snapchat stories with the Netflix heroes). The nationwide campaign was launched in cooperation with digital agency MNSTR on February 6, 2017.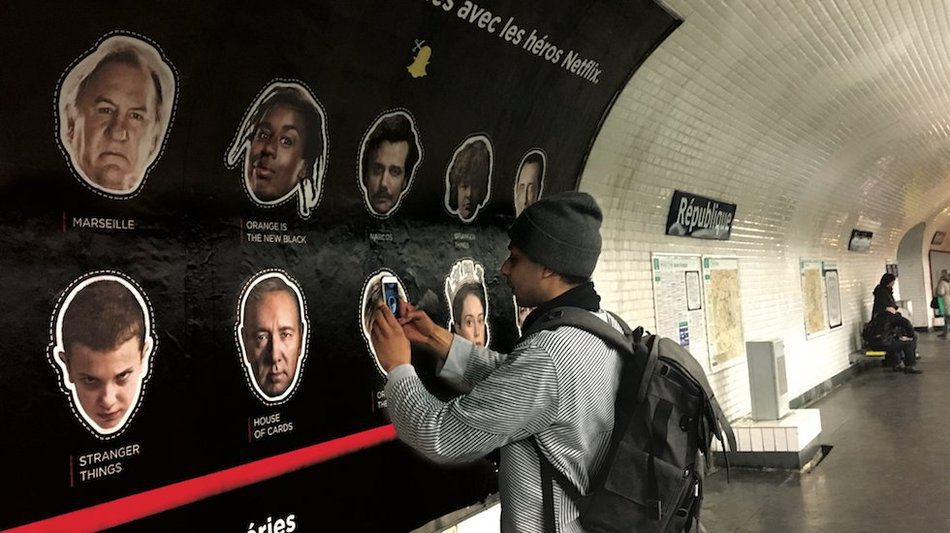 Large billboards were installed at heavy traffic areas across France. Snapchat users could then create their own Netflix stickers by simply taking a picture and use the Scissors tool to snip out the head of their favourite character.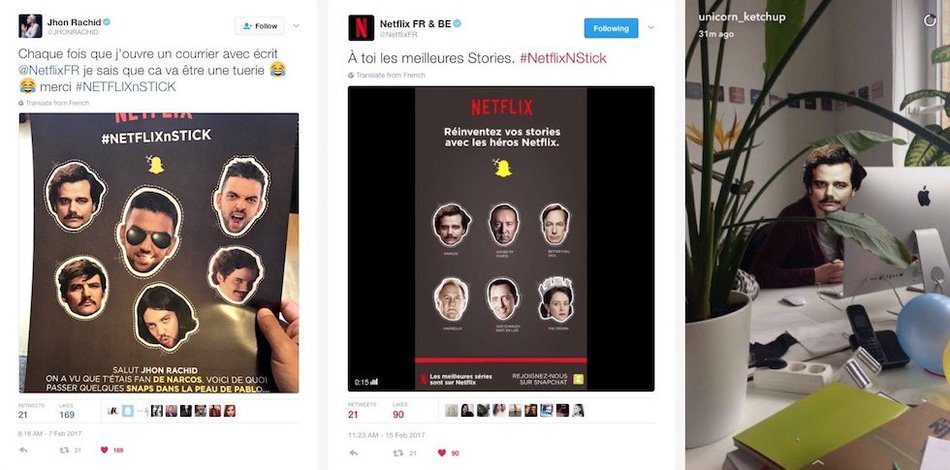 In addition to setting up the billboards, Netflix sent out personalised posters to superfans and key influencers. Moreover, the streaming service used its social media accounts to distribute videos of the cuttable Netflix heroes.
Copyright: LA RÉCLAME CIE, Netflix, Inc., @JOHNRACHID, @NetflixFR