Terry Fitzpatrick, chief content & distribution officer, Sesame Workshop; Greg Alkalay, CEO/founder, batteryPOP; Joshua Davidson, founder/CEO, Night Zookeeper/Wonky Star; moderator Sarah Baynes, creative director, The Creative Garden; and special guest Cookie Monster.
You're hearing a lot about how to draw the gaze of connected kids — but what are their parents looking for? Here's how to help the household's grown-up gatekeepers make safe, educated choices for fully-immersive family entertainment.
The panel kicked off with a special visit from Cookie Monster, who argued with moderator Baynes about whether parents did indeed want a safer environment for their kids to enjoy their entertainment… or whether they just wanted cookies.
Alkalay of BatteryPOP presented first. On the BatteryPOP website, kids can wander freely without parents worrying about what they'll find. On BatteryPOP, kids are in charge of what "pops" — what is pushed to other viewers and platforms.
At Nickelodeon, where Alkalay worked, "Viewing patterns of kids were evolving rapidly, and they weren't always finding appropriate content." An example of this could be "Go to F*cking Sleep", a dubbed adaptation of Bert and Ernie using less-than-G-rated language over bedtime.
"There's a lot of great stuff on the internet, but there's also a lot of nasty stuff," said Alakalay. But parents don't want to have to monitor every site kids visit. The ultimate purpose of BatteryPOP is to give kids free reign to view and curate content they like — without worrying their parents.
Next was Joshua Davidson, of Night Zookeeper/Wonky Star.  Night Zookeeper is an interactive, HTML5-based community for mobile tablets and desktops. It encourages kids to construct their own night zoo with animals they've invented. "We're trying to invent a piece of technology that brings creativity to life," said Davidson.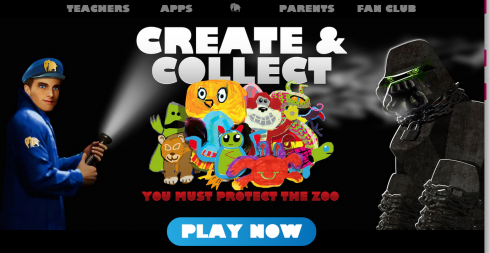 Parents and teachers can also get involved: on the platform, they can see what their kids have created that day and give them rewards right inside the game. Davidson believes this game could be the first opportunity kids have to create something of their own: 20% of those who play Night Zookeeper at school go home and write a story, he said.
Lastly, Terry Fitzpatrick, chief content & distribution officer, Sesame Workshop, talked about Sesame Street's deep commitment to "intentional learning via integrated content".
Sesame Street's shows are designed to engage both children and adults. Mobile phones especially help both targets share the experience. "We believe we can deepen educational impact through multiple exposures to the same curriculum on many more devices," said Fitzpatrick.
In the US, Sesame Street is consumed across a full ecosystem. It starts on broadcast and cable, then appears on streaming options like YouTube, and on SVOD platforms (Netflix, iTunes, Amazon). All official Sesame Street videos have the icon, "so parents can tell very quickly whether it's official or not".
One recent execution is the The Furchester Hotel, a coproduction between Sesame Workshop and the BBC's CBeebies.
"It's Sesame Street meets Fawlty Towers. Absolutely genius," said Baynes.
The Furchester Hotel consists of 52 11-minute episodes, and is targeted to kids aged 4-6 (and their parents). Its objectives are to teach cooperation, take innovative approaches to solutions, and not give up. A secondary curriculum exists around diversity and mutual respect.
Today Fitzpatrick announced a "groundbreaking partnership" with YouTube, where full-length episodes of the Furchester Hotel will go live on November 14th.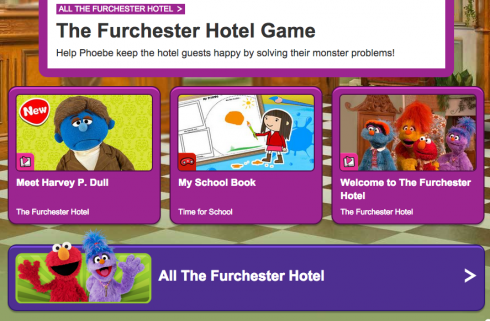 "There's been a lot of trepidation by broadcast networks vis-à-vis YouTube. But our relationship with them has grown phenomenally," said Fitzpatrick. "It's been a great complement to our broadcasts on PBS and Sprout, increasing relevance and accessibility. I believe it isn't cannibalising the broadcast; it's actually helping it."
The presentations ended then, and Barnes asked the speakers to elaborate on how their offerings serve the needs of parents.
Kids are "not gonna learn about sex and violence because you walked away from the computer for a minute," said Alkalay. "Parents want a breath of fresh air" — the ability to let their progeny enjoy age-appropriate entertainment, without having to worry about a bad surprise.
Davidson added that it's important for parents to know what their kids are doing, even if they're not always watching at the same time — which the Night Zookeeper seeks to do. "At the end of the day, they can have a conversation about it," he said.
When the panel wrapped, Cookie Monster leapt back onstage to wish Davidson a happy birthday — with cookies and a song!