What are the key trends for factual programming in 2014 and beyond? Or, just as importantly, what do the key buyers within broadcasters think are the trends, and how is that guiding their acquisition strategies?
A panel session at MIPDoc this morning aimed to find out. The panelists were (left to right) Jane Roscoe, head of international content for Australia's SBS International; Ben Noot, manager, global acquisitions at National Geographic Channels International; Leland Ling, president of LIC China; and Andrea Harrick, director of acquisitions for Blue Ant Media in Canada.
Moderator Edwina Thring started the conversation by asking Harrick about Blue Ant Media's acquisition strategy. She buys for all of the company's eight channels – four premium and four commercial – and 11 brands, and looks for music, travel, art, and lifestyle among other genres. Currently, she's buying more than 500 hours of content for 2014.
She talked about Oasis, Blue Ant's natural history channel: "It's always about the animal: we don't focus on the human as much," said Harrick. "We look for a lot of predator content, we really like natural disaster content, but really that blue-chip fascinating documentary on the animal self is something we're always looking for."
Harrick also talked about Cottage Life, a new lifestyle channel launched by Blue Ant that focuses on food, DIY, real estate and similar genres. "We're always looking for international content," she added, despite Blue Ant having to meet its commitments to Canadian content under legislation there.
Thring asked what Harrick is looking for in particular at MIPDoc and MIPTV. "We're always looking for lifestyle content," she said. "We're looking for history, we're looking for science docs. There's quite a lot out there that we're looking for."
Trends? "History is doing really, really well for us. Paranormal… Cryptozoology is a thing I'm seeing hitting really well: that's the Bigfoot kind of content," she said. "Natural disasters do incredibly well for us. I'd say that's the three main genres that are performing very well for us. And food, too."
Over to Ling, whose company is based on Beijing, and is the biggest syndicated network for documentaries in China, with eight time-slots across the day on broadcast channels. "We need a lot of documentaries from overseas markets to feed those time-slots," he said. "We purchase 800 to 1,000 hours a year, so that's indeed a big volume."
LIC buys from local Chinese producers and TV stations as well as international markets. "By the end of last year there were 342 local TV stations and channels running our programmes daily," he said, before taking a downbeat tone to talk about documentary trends in the Chinese TV market.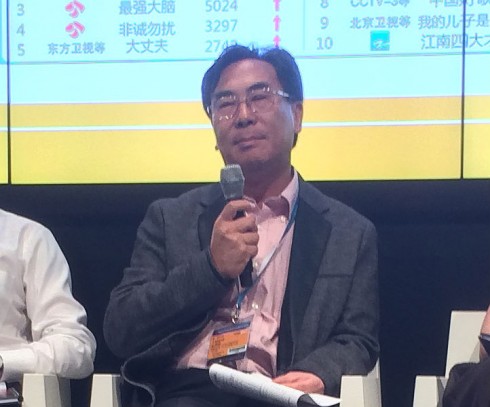 "A lot of people ask me what Chinese are interested to look at regarding documentaries. I always say none!" he added, showing a chart of the 10 most popular TV shows in China in January, February and March this year. "There are absolutely no documentaries on these lists."
A second chart of shows ranked by the posts they generated on Chinese microblogging services showed a similar lack of documentaries, and a third chart of online video views for TV was also documentary-free. Even so, LIC is looking to work with international companies to produce shows that might work in China.
"There are two totally different groups of people we are working with in China. One is advertisers. Some of them are fully aware that in that market there are some people looking for entertaining shows, but mainstream consumers are watching documentaries," he said. "When we show the serious documentaries in the timeslots, we always contact them to get financial support. And the other group is the local producers… we try to re-version their programming for international markets as well."
He talked trends in the Chinese market. "High-definition is very much essential for the Chinese market, and second: docu-reality shows will be a trend for the Chinese market. it means the documentaries will move more and more towards the entertainment world."
Noot spoke next about National Geographic's buying strategy across its various channels, including the success of its Brain Games show, and how that's now expanding. "The big one for us is the strand we're calling 'Entertain Your Brain', following on from the massive success of Brain Games internationally and in the US," he said. "It brings in really advanced science, but gets the audience to play it along, and does it in a fun way… That is something we're looking to commission more of. We want to really own this."
The company sees series and specials as both important, although it's commissioning more of the former than the latter at the moment across all its regions. And National Geographic has rebranded and relaunched one of its existing channels as Nat Geo People, which Noot talked about.
"It's a rebranding of Nat Geo Adventure. We are targeting a female market this time. It's very much a lifestyle network: we want real people's stories with real emotional depth," he said. It's launching in Asia, Australia, Turkey, Italy and Germany initially, and is a completely acquisition-led channel.
"We have been picking up the likes of Ladyboys, which is a brilliant Sky Living subculture series, and which has been performing really well for us," he said. Trend-wise, for now HD content is the priority for Nat Geo, rather than the emerging category of 4K TV.
"HD is the must-have. 4K is interesting, we're starting to look at content that is 4K, but HD is where we're at at the moment. But if it's 4K, that's an added bonus."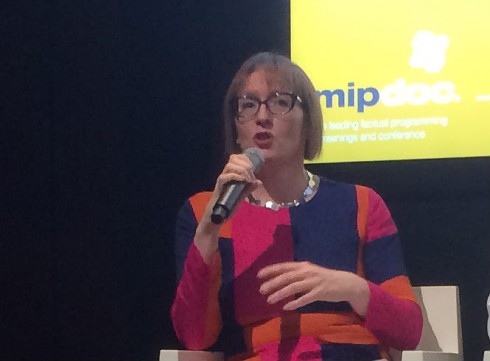 Finally, Jane Roscoe from Australian broadcaster SBS, which buys a lot of content in from international producers for its various channels. "Here at MIPDoc we buy a lot of documentary and factual for many, many slots," she said.
"It's about taking risks, being provocative, going places we might not have been before, and trying to surprise and delight audiences along the way," she said. "For SBS, topical issues such as immigration and race are very big issues, and we commission a lot in that area, but also look for similar stories from around the world that link in to that debate."
She added that science does very well for SBS, including presenter-led science and history. Acquisitions including science documentaries featuring British journalist Michael Mosley have performed well, as have history documentaries presented by Neil Oliver.
"We are a little full on World War I and World War II, I'm sorry. There's so much good stuff out there at the moment!" she added. "We like a campaigning documentary: something with a social message and a call to action. And one-off event documentaries: it could be around an anniversary – we did something for JFK this year – but also something that might pop: a hot topical issue, something strange, something experimental… those do very well for us as well."
Roscoe said she sees some more trends coming up besides presenter-led work. "I think historical drama," she said. "A lot of the interesting historical dramas are coming out of traditional documentary companies. That's something we'll be looking for going forward. You can blame Game of Thrones and Vikings for that resurgence in our desire to see those stories told dramatically, not just through documentary!"
The panel were asked where they've seen the biggest increase – costs-wise – in the genres they buy. "Prices are relatively stable across the board," said Noot. "Blue-chip wildlife is expensive however you do it, but I don't think it's getting worse." Roscoe suggested that Australia is such a competitive market, it's the channels rather than the content driving prices up. "Sometimes the money gets silly just because there's a war going on!"
Noot was asked if YouTube is emerging as a fertile source for factual content – or presenters. "We have a great show just launching which is Science of Stupid, which is a lot of UGC, and really dissecting that with a Nat Geo hat on," he said. "YouTube is great: if you find somebody on YouTube that you want to use, send them through. It's so easy to be on camera now."