MIPBlog: What is the first quality you look for in a TV concept?
Yann Labasque: It has to have as wide an appeal as possible! As the leader in its field TFou (TF1's kids channel) must please as many 4-10-year olds as it can. So we look for programmes that neither exclude girls nor boys, and neither younger nor older audiences.
> Do today's IPs necessarily have to be multi-platform? 
We now systematically develop versions of our programmes and series across all of TF1 Group's platforms. Every hero broadcast on TFou has its own website and mobile existence. Children must be able to find their favourite characters in internet and mobile content, activities and usages — be that as catch-up shows, colourings or games — in parallel with TV viewing. Looking for transmedia concepts and experiences which combine new platforms is a stated desire on our part, but not yet a sine qua non condition for us to show initial interest in a programme.
> Kids' entertainment often tends to be more innovative than other sectors. Why do you think that is?
Children as an audience have no preconceived ideas, be they positive or negative. To stand out, you need to surprise them, captivate them, and engage with them very quickly, with compelling concepts and stories. They are also real sponges when it comes to new usages, or new scriptwriting paces. Keeping kids from changing channels is a true challenge.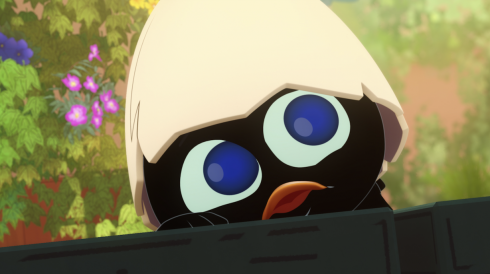 > Which recent acquisition are you the most proud of, and why?
We're most proud of the coherence and variety of our different series. However, the recent audience successes of Calimero (104 x 11′, Gaumont Animation, photo) — which got a 35% audience share for 4-10 year olds, re. Médiamétrie) — and the first images of our new Mini Ninjas series (52 x 13′, TF1 Production) seem very promising.
> What's the first thing a producer should bear in mind when pitching a concept to you? And what should she/he avoid doing?
They should consider how pertinent the concept is for TFou's audience — girls and boys, 4-10-year olds — and not insist too much on series that are too segmented, in terms of age or gender.
MIPTV 2014 will feature an unprecedented focus on kids' entertainment, notably at the brand new Kids TV Summit; more info here…
Photo: Calimero CGI Series © 2014 Gaumont Animation, Gaumont Television, Studio Campedelli, TV Tokyo, Kodansha, Calidra, Pagot. All rights reserved.