The second day at MIP CANCUN was a feast for the senses, where innovation and creativity melded into ideas and business connections.
Breakfast & Screening: « Tierra de Deseos », presented by GLOBO
The morning woke up to the glow of #TierraDeDeseos by GLOBO, an exclusive preview that ignited the spirit. « In storytelling, every dawn unveils a world of possibilities, » shared Regiane Marcilio and Isadora Filpi, Content Distribution & Partnerships Managers.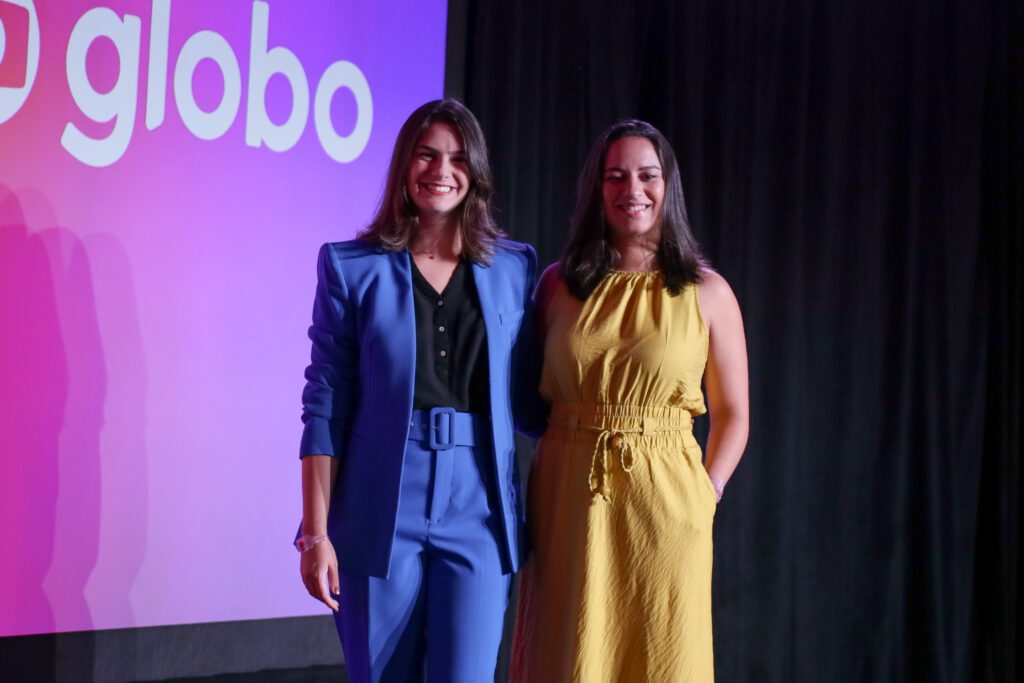 Sony Pictures Television Opening Keynote
Carlos Quintanilla, VP of Original Content, LatAm & US Hispanic at Sony Pictures Television, illuminated the stage with insights on building success step by step. His keynote resonated as a guiding beacon for content creators navigating the industry's ever-evolving landscape.
« Success is relative, however projects that become relevant feature excellent performances, a solid script, direction that enhances that script, and management that successfully brings the vision outlined on a simple piece of paper to the screen, faithfully and satisfactorily. »
Production Accelerator: Unveiling Non-Scripted Content
Unlocking the intricacies of non-scripted content creation, our Production Accelerator session was a revelation. Industry luminaries, including Coty Cagliolo, Edgar Jaramillo, Marie Leguizamo, and Amparo Castellano, shared invaluable wisdom, making this session a game-changer.
« Authenticity drives connection, » noted Castellano. This gathering unveiled secrets to captivate audiences with impactful non-scripted content.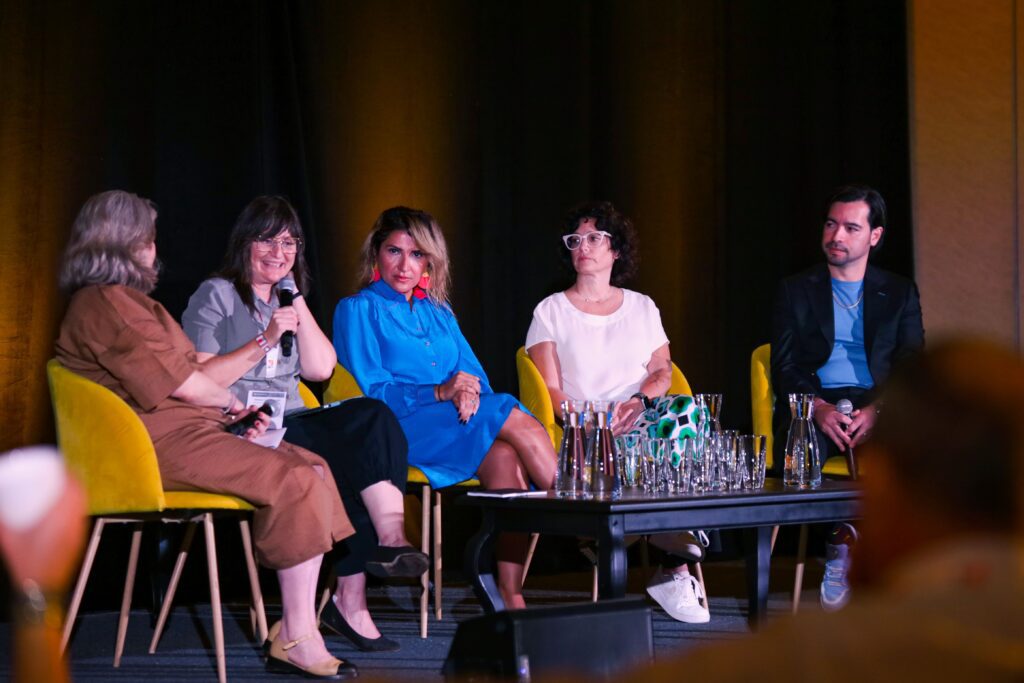 Content & Coproduction Markets: our signature 1-to-1 prescheduled matchmaking format
The bustling Content Market and Co-Production Market forged critical connections for international content producers, distributors, and buyers. It was an opportune moment to expand networks and nurture collaborations with industry stalwarts.
« Alliances pave the way for new narratives, » highlighted a delegate. The halls buzzed with the promise of partnerships transcending borders and cultures.
Some of the keyfigures of this markets are:
Content Market: over 170 Distributors and 180 buyers;

Co-production market : over 190 coproducers and 43 commissioners.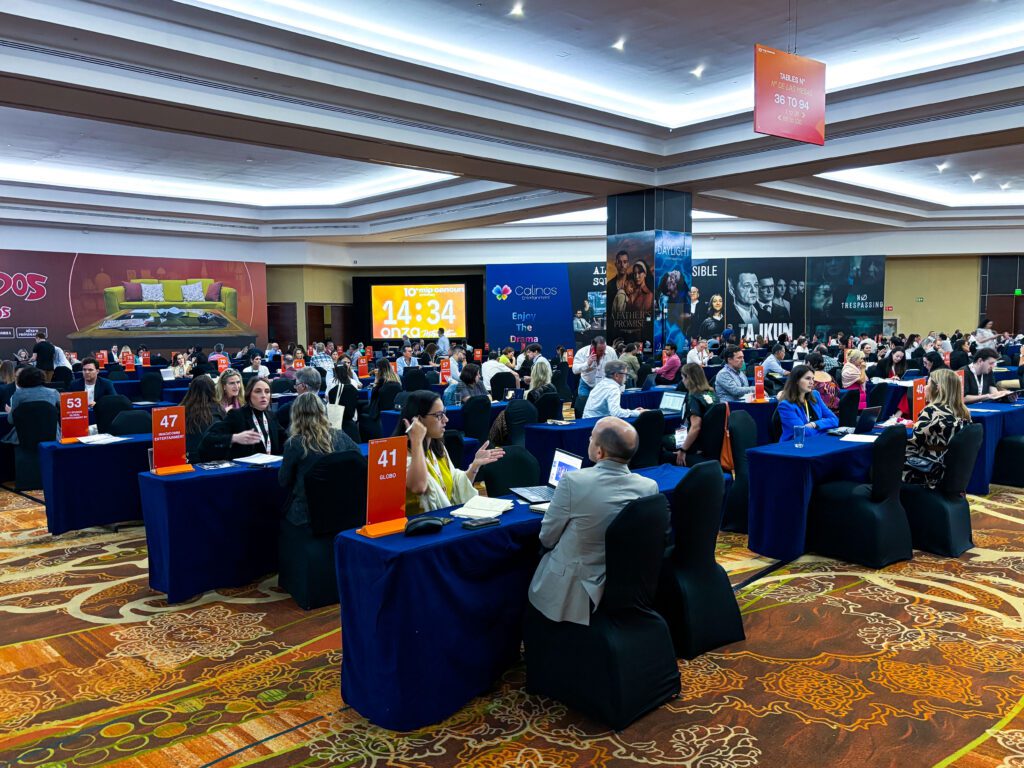 INTER MEDYA Special Screening with Beatriz Cea Okan
Turkish television's fervor and drama took center stage with Inter Medya's special screening. Led by Beatriz Cea Okan, VP and Head of Sales, attendees immersed themselves in the passion of « Traición » and the anticipation of « LEYLIFER. »
The magic of Turkish television charmed the audience, promising an emotional journey with each production.
Hottest Trending Formats and Fiction Series by The WIT
Caroline Servy, Managing Director at The WIT International Services, illuminated MIP CANCUN with industry trends, shedding light on popular scripted drama, fiction series, and unscripted gems from various sectors. The future of entertainment unfolded in a session brimming with insights.
« This year's top commissioners in LatAm are formed by digital platforms, mainly Disney+, Vix, and GloboPlay. The volume of premieres in Latin America decreased by -2% compared to last year, but fiction consumption grew by 16%, making it the most successful genre. », explained Servy.
This session offered a glimpse into the future of entertainment, where boundless creativity defines new narratives.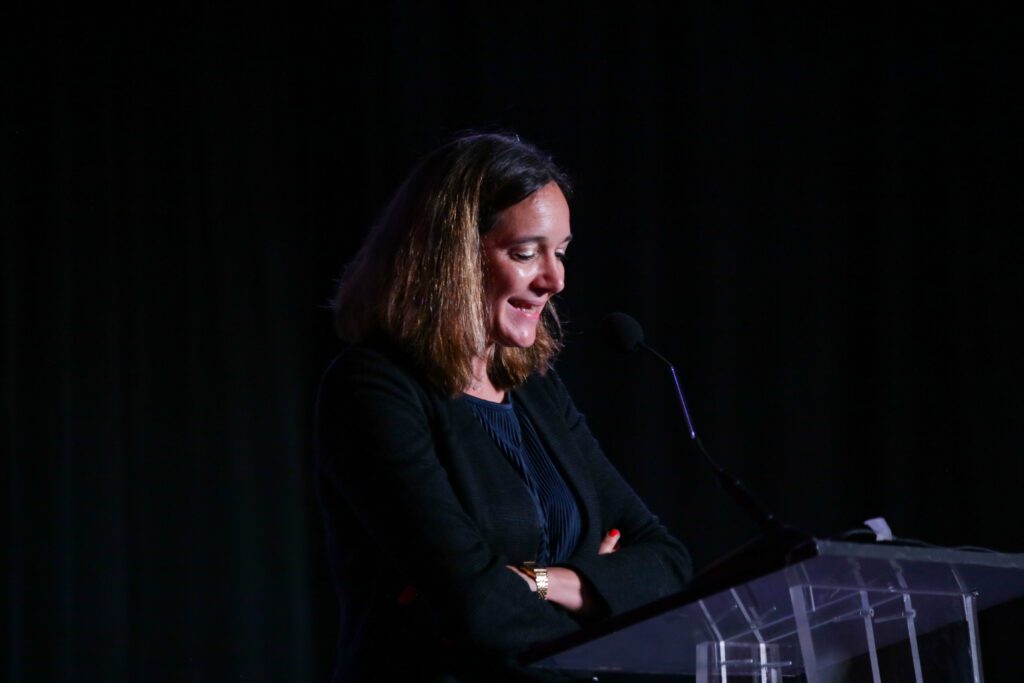 Warner Bros. Discovery Keynote
A decade of innovation was celebrated with Warner Bros. Discovery. Anouk Aaron, VP Content Production,  talked about Warner's vision of creating relevant content guided by young talent, echoing a commitment to creativity and industry evolution.
Anouk Aaron affirmed: « The future of Warner, and of the entire industry, relies on trusting young talent, delegating to give creative freedom to their fresh ideas, yet also mentoring these talents to innovate while maintaining an identity as creators with which our consumers can forge an emotional bond. »
The promise to trust emerging talent sparked inspiration among the audience.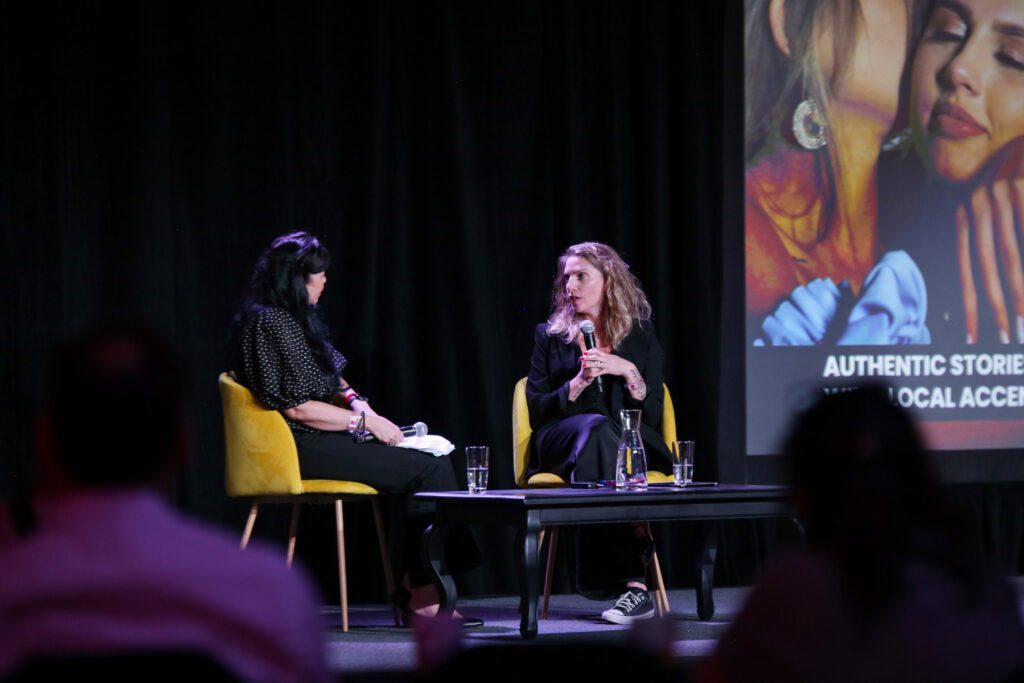 Production Accelerator: Pitch to C-Suites
A unique opportunity unfolded for producers to pitch projects and receive mentorship from top TV executives:
Coty Cagliolo;

Tiago Mello;

Pablo Ghiglione;

Shar Ray;

Billy Rovzar;

Ana Celia Urquidi;

Joshua Mintz.
Creatives unleashed their passion, armed with one-page outlines, in a session brimming with creative fervor.
« Passion breathes life into ideas, » shared a young producer. Here, creatives presented dreams turned into projects, eager to impact the screen with powerful stories.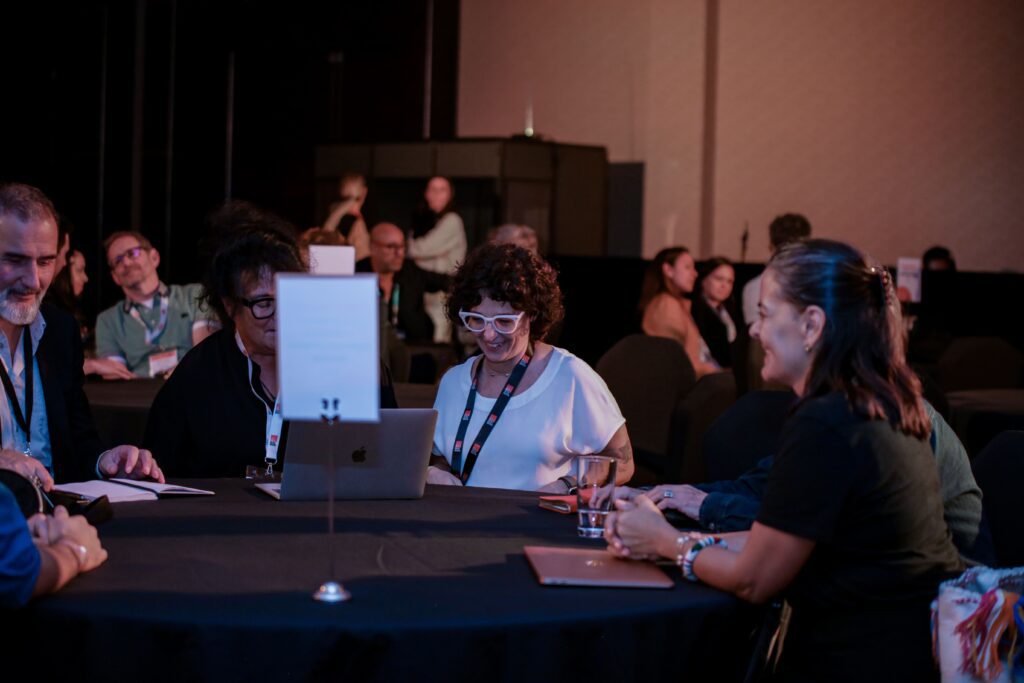 WAWA 'Woman of the Year' Award
The anticipation for the WAWA Woman of the Year award soared as the association celebrated outstanding professionals based on leadership, ethics, diversity, and commitment. This prestigious event marked a prelude to the market's opening party.
The anticipation for the award underscored the importance of recognizing excellence and diversity in the industry.
We thanked everyone for attending this historic WAWA award ceremony at MIP CANCUN, where, for the first time, there was a three-way tie between Fidela Navarro, CEO en DOPAMINE, Carmen Larios, Senior Vice President Content and Marketing at A&E Networks LatinAmerica, and Selina Nederhand, Senior Vice President & Co-Networks Head of Content Strategy at Sony Pictures Entertainment. 
They were equally honored for their leadership, advocacy of ethics, diversity, and commitment to a more inclusive industry.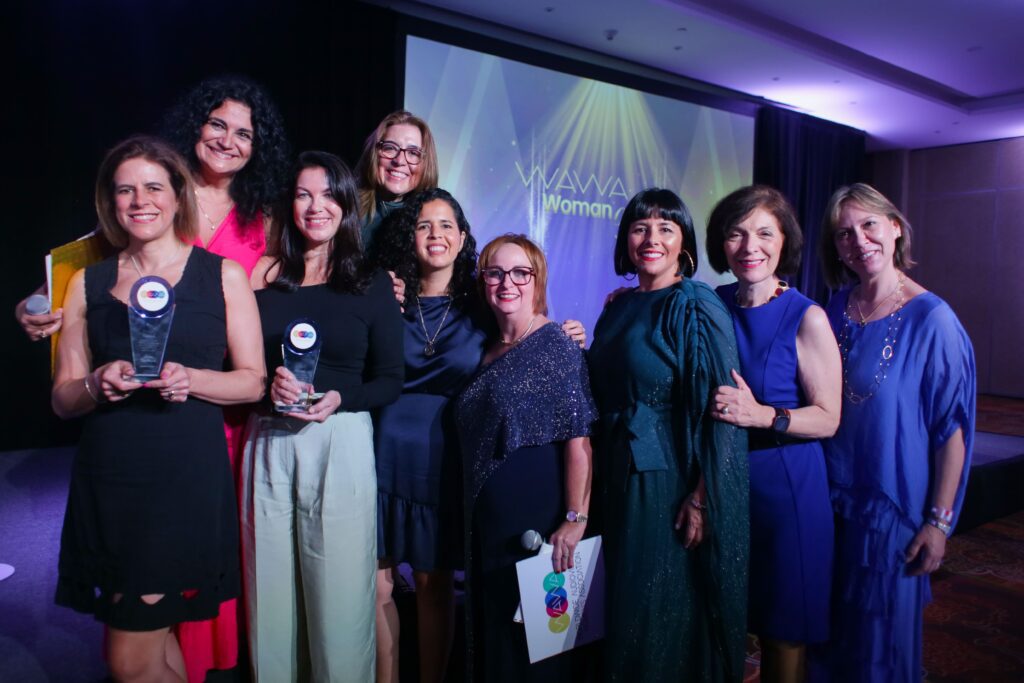 MIP CANCUN Opening Party
As the clock struck 8, the doors opened to the MIP CANCUN Opening Party, an evening of collective celebration and networking, inviting all to revel in the spirit of creativity and collaboration.
The night brimmed with promises of collaboration and celebration, where diversity became the common thread of the creative community.
Stay tuned for more enriching moments as MIP CANCUN continues tomorrow to be the nucleus of innovation and creative synergy!