Breakfast with the Advisory Board and C-Suites
The day ignited with a burst of ideas and camaraderie as industry luminaries convened for breakfast. A vibrant exchange of strategies and visions set the tone for an exhilarating day.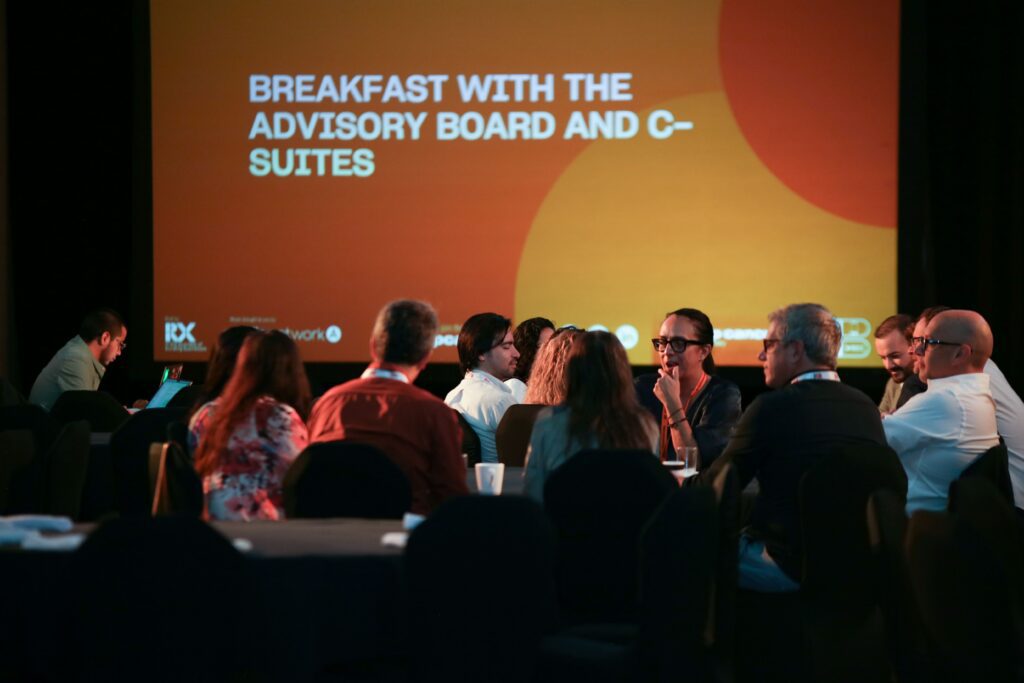 DORI MEDIA Keynote
The halls buzzed with excitement as DORI MEDIA took center stage! Nadav Palti, CEO & President, and Joshua Mintz, Chief Content Officer, shared strategies, immersing us in the world of evolving audience cravings.
« We're exploring ways to reduce the number of episodes in our projects. There's currently a larger content offering, and new generations are more selective about how they invest their entertainment time, so we need to capture their attention in the shortest time possible", explained Joshua Mintz.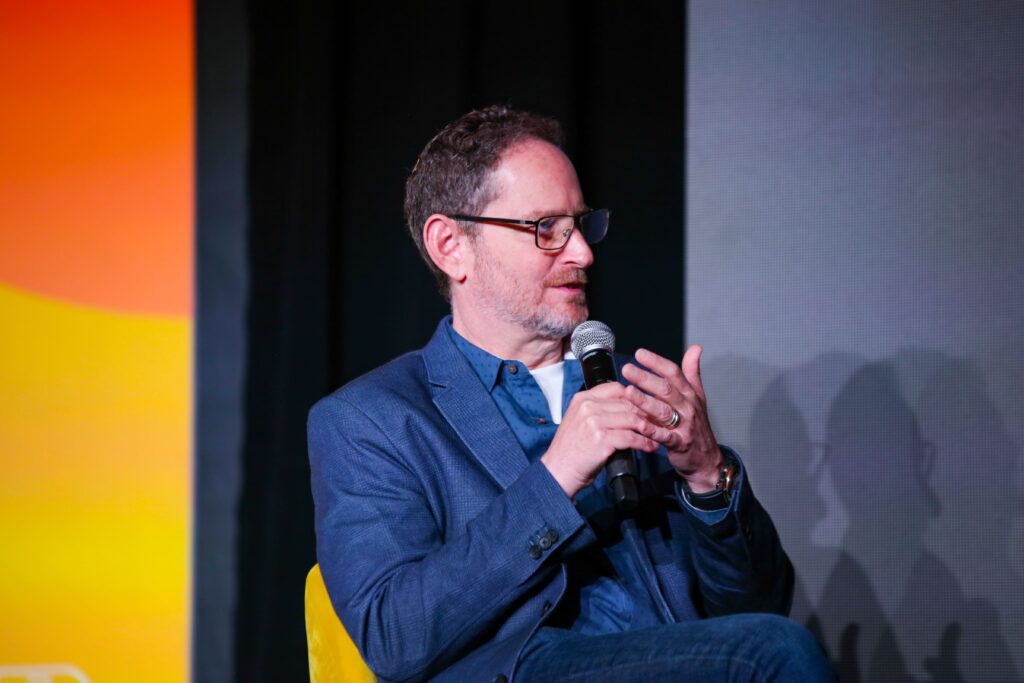 Also, Nadav Palti said: « I believe the key is to invest in development and build a strong, international network of partners. With these elements, we can ensure that, regardless of the time we dedicate to writing, pre-production, and production of our products, to ensure their quality, they will be successful".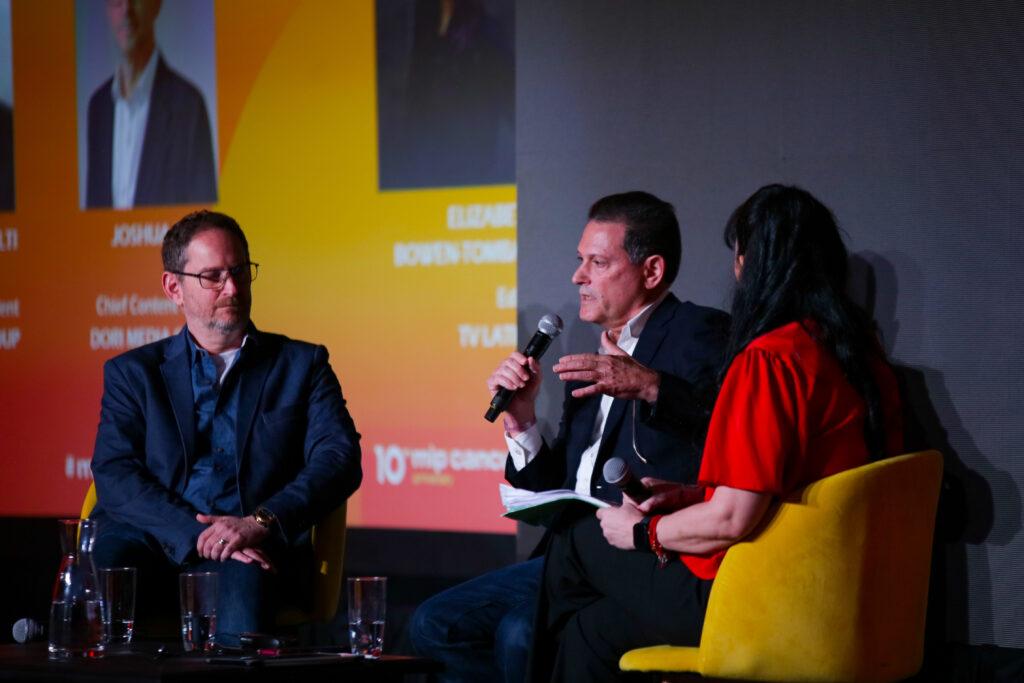 Insights into Amazon's Streaming Content Strategy
Quality over quantity ruled the day! Francisco Morales, the visionary Head of Content Strategy for Latin America at Amazon Prime Video, dished out Amazon's focus on Latin American comedy content, in tune with the audience's pulse.
« When we adopt a global format, we need to review why it is successful on a global level and how we can tailor it to a more focused region to ensure the same success", pointed Francisco.
Content & Coproduction Market – Day 2
It was a marketplace ablaze with possibilities! Producers, buyers, and distributors navigated through the maze of content, shaping future collaborations and setting the stage for creative synergies.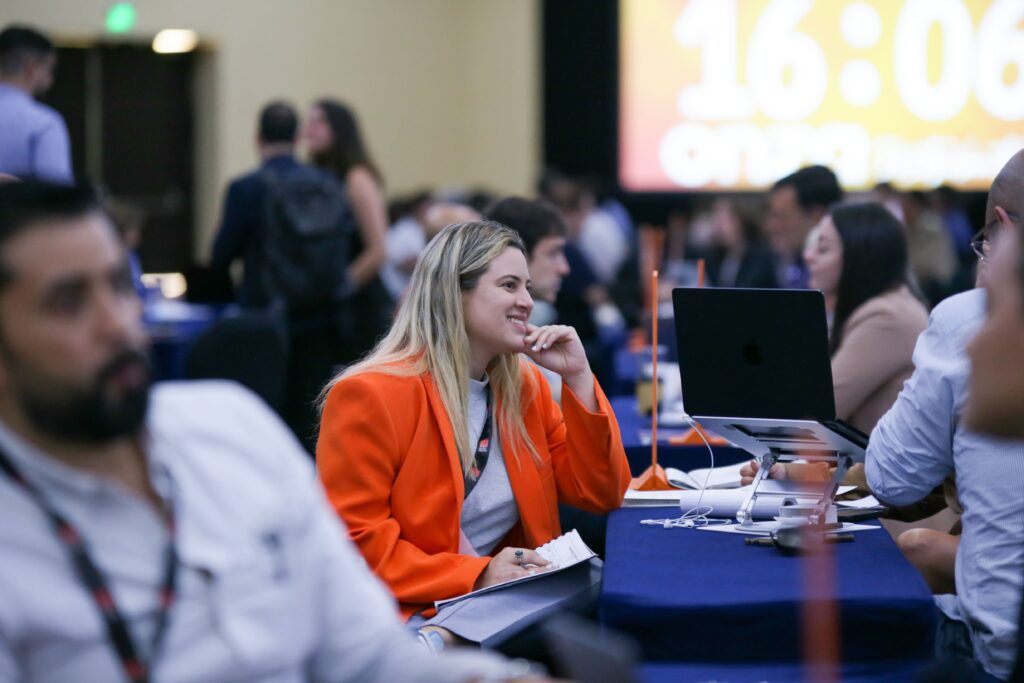 Keynote: IP Building in a Changing World
Manolo Cardona, Actor, Director and Executive Producer at 11:11 FILMS & TV, and Jimena Rodriguez, Head of LatAm at Wild Sheep, had the audience on the edge of their seats! Their deep dive into navigating intellectual property amidst industry shifts was a beacon for adaptability and success.
« In these post-pandemic times, it's understandable that production companies are hesitant to take risks and invest in new ideas; usually they belive in something that's already tested and has a solid massive fan base from the start, ensuring the project's success, shared Manolo Cardona.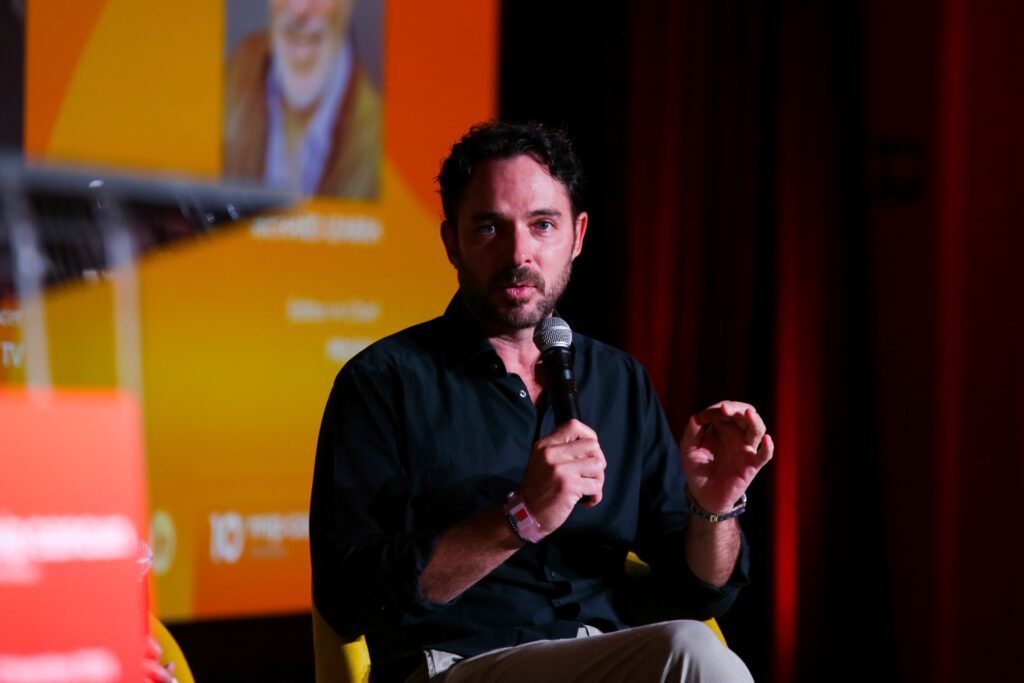 Snack & Screen: Safir presented by ATV
Emotions ran high at the Safir screening! Feraye, Yaman, Ateş, and a tale brimming with passion captivated hearts, leaving the audience breathless and yearning for more!
Miami as a Hotbed of Production Locations and Incentives
Exploring Miami's dynamic production options at MIP CANCUN! Rolando Aedo, Chief Operating Officer of Greater Miami Convention & Visitors Bureau, moderated a discussion with Marco Giron, Miami-Dade Film Commissioner, Miami-Dade County Film Commission, and Lissette Garcia Arrogante, Tourism & Culture Director of the City of Miami Beach. They showcased Miami's expanding incentives for Latin American producers, a testament to Miami's thriving film scene!
« In Miami, we foster friendships within the film industry. This collaboration is a successful business model: we offer spectacular locations for productions and creative visions and place ourselves on the map to attract more global projects and tourists", explained Marco Giron, Miami-Dade Film Commissioner at Miami-Dade County Film Commission.
Production Accelerator: Creating and Monetizing Scripted Content
Gonzalo Sagardia, CEO of Onza, Manuel Marti, Head of Scripted Development LatAm at Fremantle Media, and Ana Maria Londono, Head of Fiction Content at RCN, took the stage, painting a picture of crafting premium local originals for a global stage. Their insights were the roadmap to success!
Master Class for Showrunners and Producers
Matt Nix, Executive Producer/Showrunner at Fox Network and Roy Ashton, Partner at The Gersh Agency unveiled the magic behind showrunning! Their masterclass was a rollercoaster of wisdom, sprinkled with humor and packed with invaluable insights.
« Shows must evolve, and it's the duty of producers and showrunners to make that happen. Showrunners promise to deliver a successful product in return for the investment, yet this doesn't mean refraining from taking risks in crafting innovative and thrilling stories. Ultimately, that's the path to achieving success", reflected Matt.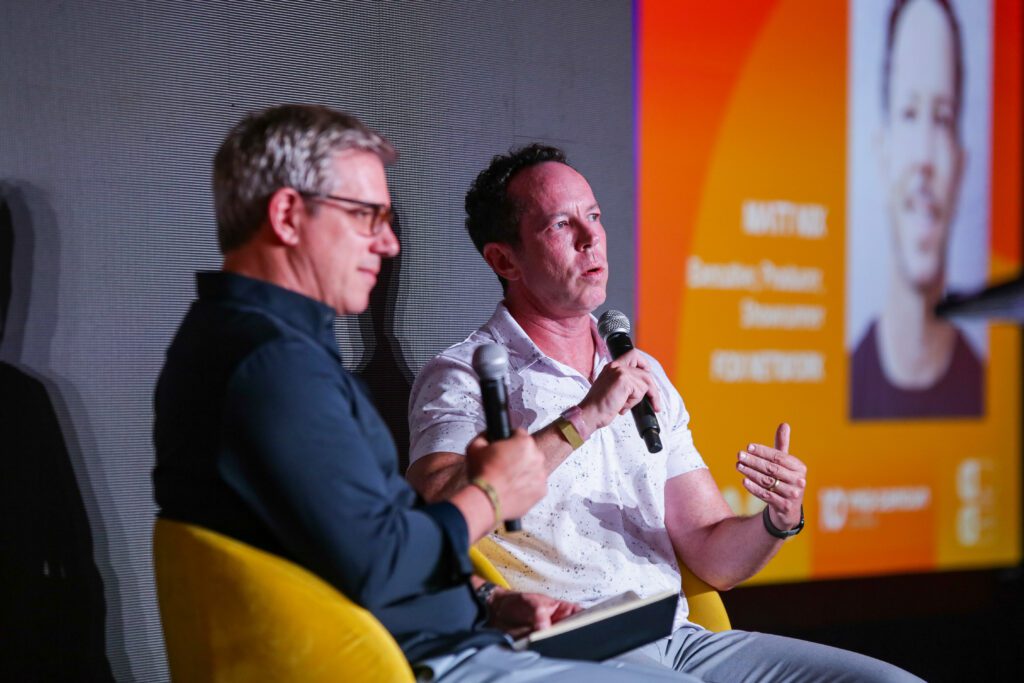 PRODU Awards
A night of stars and celebration! The red-carpet PRODU Awards shone a spotlight on Latin and Spanish productions, a testament to the industry's brilliance and dedication.
Congratulations to all the brilliant winners of the PRODU Awards! Your talent and dedication shone brightly on this spectacular night. We appreciate everyone's presence and splendor! See you at the next edition to continue celebrating the greatness of the industry together.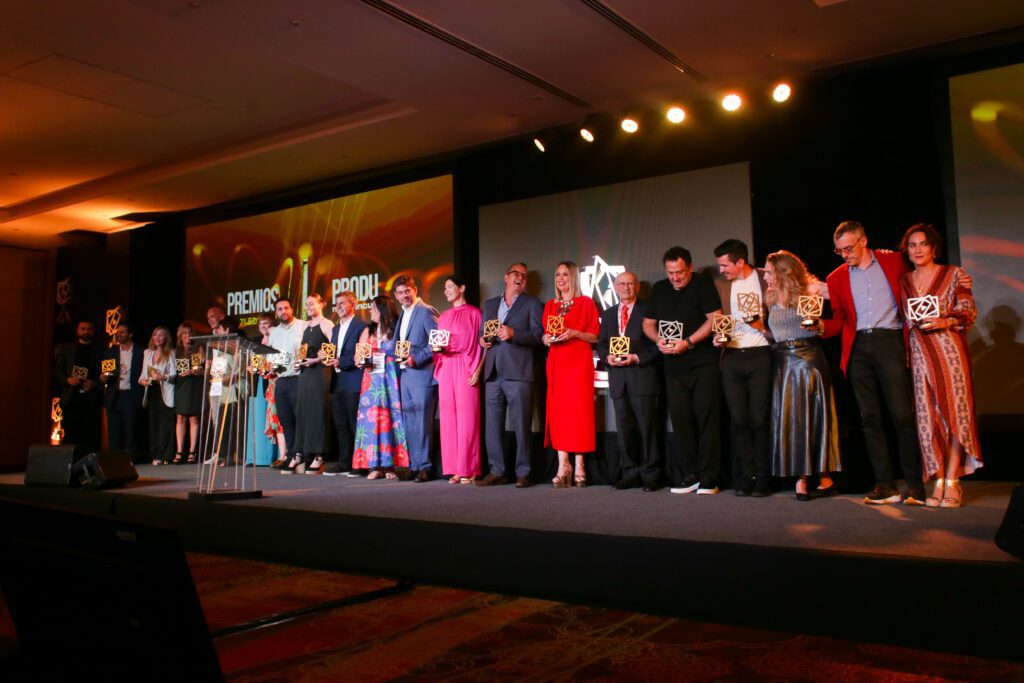 MIP CANCUN Closing Party
Wrapping up the bustling day at MIP CANCUN, the highly anticipated MIP CANCUN Closing Party was an exhilarating close.
The night lit up with fireworks to celebrate 10 years of forging business connections and lasting friendships within our community. A three-tiered cake adorned the main table, transforming the night into an unforgettable celebration.
The party kept going until midnight, making the 10th anniversary of MIP CANCUN a date that will never be forgotten.
It was a night of celebration, connection, and fostering the collaborative spirit that fuels this dynamic industry. Glasses were raised to the incredible moments and fruitful connections made, amplifying the essence of this exceptional event. Until we meet again, MIP CANCUN!