MIP Cancun 2021 : back in business – Day 3
Throughout the week of MIP Cancun, leading industry names from around the world took to the stage of #MIPCancun, setting the agenda for the industry of the future!
We have loved welcoming you all back! A highlight of the market were the PRODU AWARDS, hosted by PRODU – The Industry Gala. Do you want to know who the winners were? Keep reading!
Here are some of our top trending speakers for the last day of MIP Cancun: Juan Carlos Aparicio, Fidela Navarro, Sandra Smester, Carolina Bilbao and Marcelo Tamburri.
Media Pro Studio. Unexpected Encounters: New content and voices in the Latin American context.
On Thursday morning, magic was on stage, but what does magic have to do with production? Everything.
Media Pro Studio, Juan Carlos Aparicio, Head of Development Colombia identified several key factors you need to transform an idea. A small talk into a powerful concept.
"Creative Energy + Strategy = Results" – Juan Carlos Aparicio –
The panel participants also discussed issues like long-term objectives and teamwork. Fellow panelist and actor Christian Tappan shared their insights on how important it is to have communication and to gather the whole team for discussing and getting inspired. This includes writers and actors in order to give them, and the whole project, a better flow and direction he added.
"Soul & magic is what nourishes this industry"   – Daniel Burman –
Also on the panel, Carolina Bilbao, Content VP USA, Media Pro Studios explaining the key to a successful production. She said: "You always need to find the way to ensure that your project is going to happen, don't underestimate the importance of the product."
"It is a unique time to see how the industry is evolving with collaborative work, sharing space and Zoom."  – Andrés Gelós –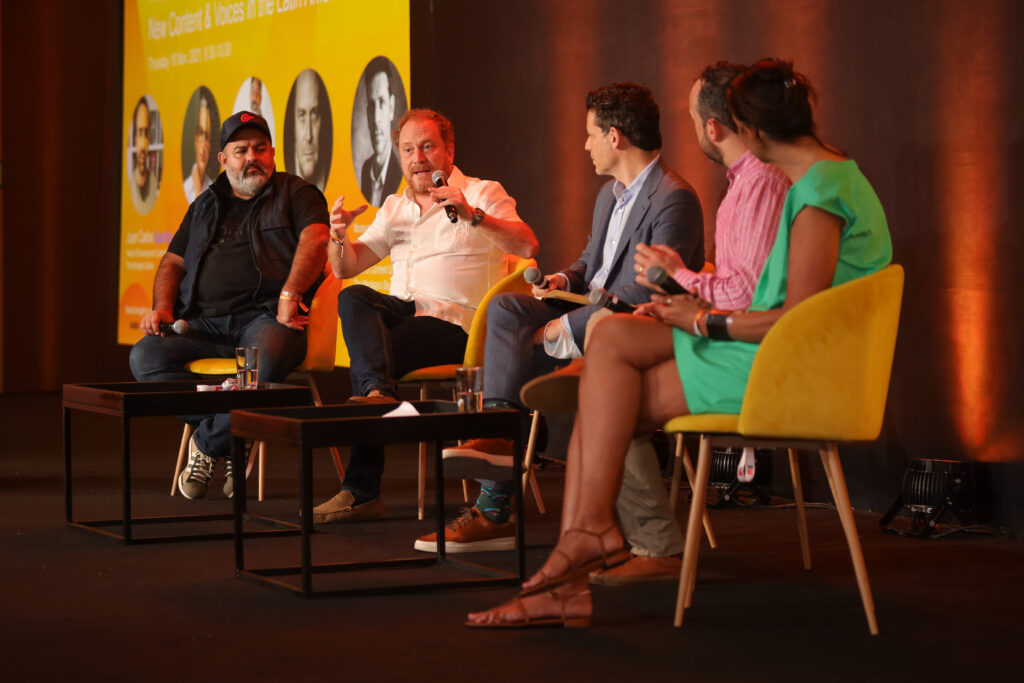 Starting a new production is hard according to Juan Carlos Aparicio. "You may have some planning and scheduling in your head, but as the team and project moves along, it develops by itself. Little details make the real magic, at some point you and your team achieve the main objective. " He concluded.
TV AZTECA: On screen strategies & remembering Alberto Ciurana
A very emotional session with Sandra Smester, EVP & Chief Content Officer at TV Azteca. She opened her heart while remembering the best moments and learnings in the company of her dear late friend Alberto Ciurana "Beto" as their friends used to call him.
Sandra Smester has been working very hard, giving the network a coherent approach to marketing. "With our shows, you are generating daily contact, and so you make people come back every day to discover what's going on", she said.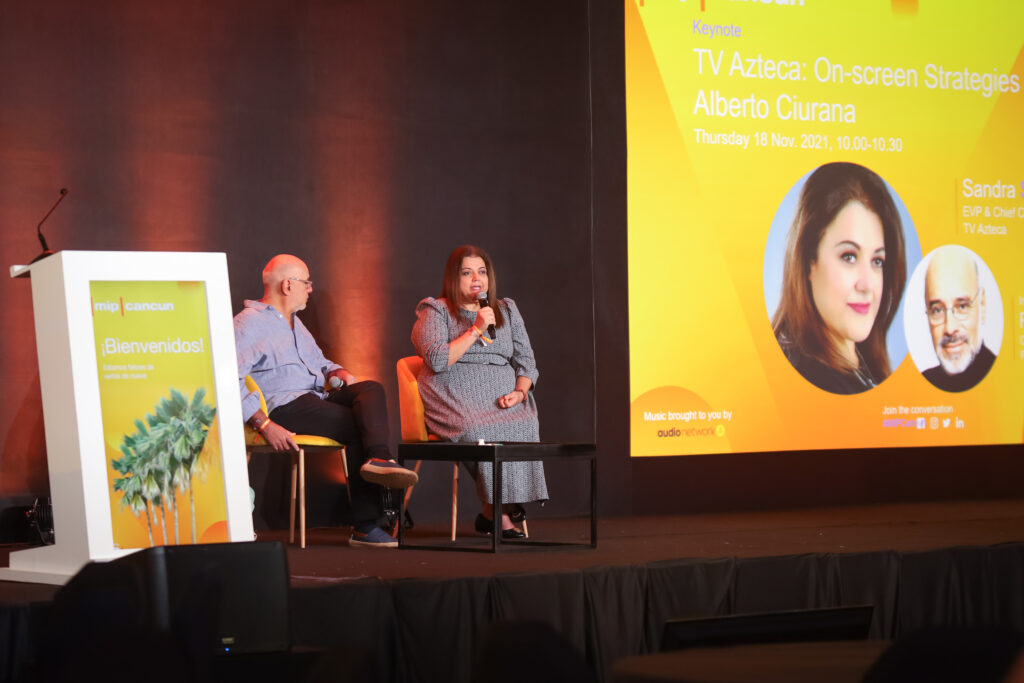 DOPAMINE: The role of the production studio in the search, creation & distribution of glocal content.
Key themes throughout MIP Cancun 2021 include the role of the production studios. Dopamine CEO, Fidela Navarro, described 3 successful co-production factors for independent producers: flexibility, financing and IP, and legal issues.
In the co-production front, it is very common to misunderstand some concepts and scopes. "When you have a co-production, you co-produce. But you also agree to face both the risks and benefits", she said. A fundamental factor of Dopamine´s strategy has been investment and the expansion of its co-production, legal, and IP areas.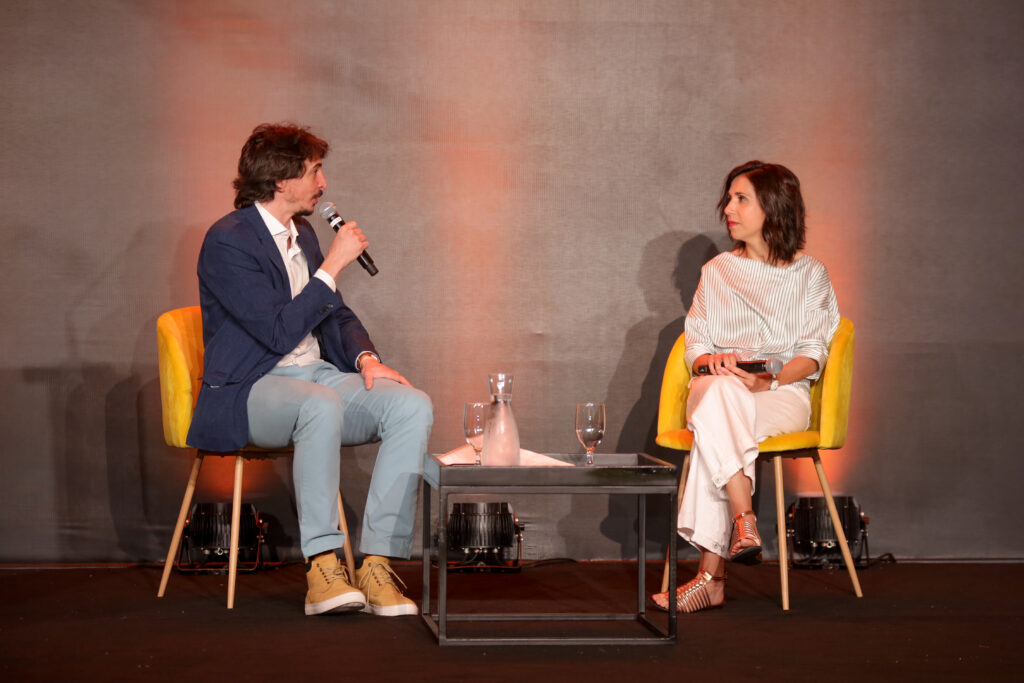 HBO MAX: The new path for Mexican fiction by Marcelo Tamburri
Amid all the sessions involving content trends, Marcelo Tamburri, Head of Scripted Content Development at WarnerMedia Latin America commented that with the exponential growth that the industry has experienced during the last 18 months, the projects are now becoming alive with fast moving developments. The industry has to learn to be more competent and efficient. New talent is needed, since the same actor is being characterized as the son, the president, the prince, etc…
Marcelo Tamburri says the target for him is having 100 new shows in 2022.
He also described how both delivery and content consumption have changed in Latin America.
"We have to replicate Hollywood in Latin America, and learn the scale production models.
Latin America is at a turning point of explosive growth. This will force the industry to professionalize and develop new talents" – Marcelo Tamburri –
As Marcelo said, TRAVELABILITY is the content´s ability to travel to international markets and have a quick acceptance. The local content has its major impact on its own market (60%), creating stories with universal themes, giving viewers more possibilities to like it. When political and social knowledge is required, it is more complex having an accepting audience.
"We have so much content to produce. It is a pleasant industry; we should enjoy our jobs and remember that the main ingredient in this industry is passion" – Marcelo Tamburri –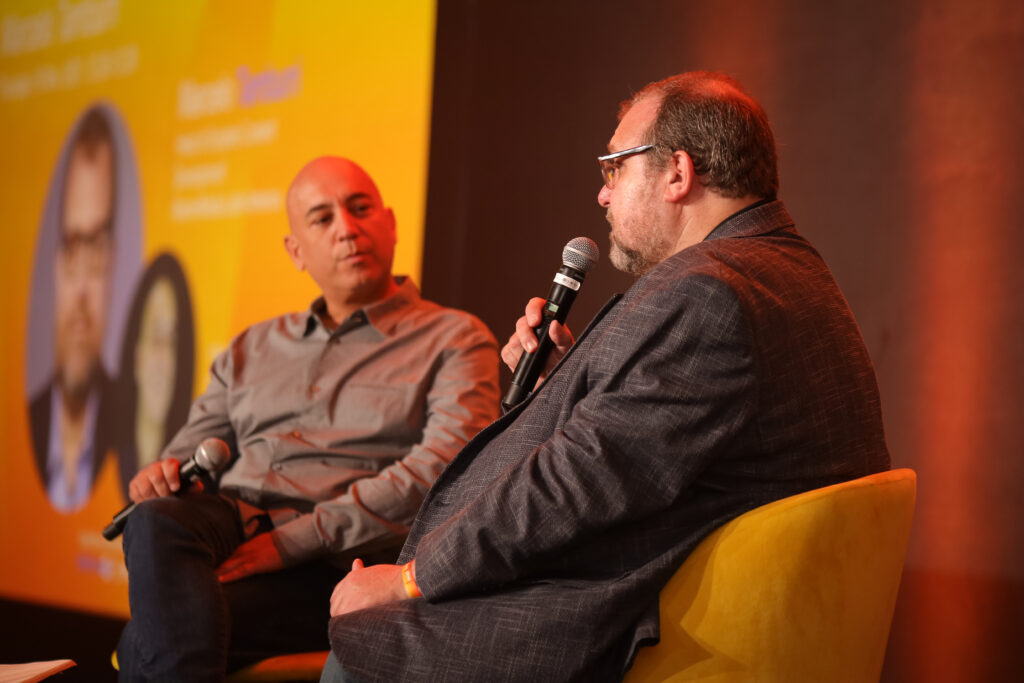 Presented by ProColombia & Proimágenes Colombia. Three reasons to choose Colombia for your next Audiovisual Project
Have you ever visited Colombia? Silvia Echeverri Botero, Film Commission and Promotion Director at Proimágenes and Verónica Echeverry Villa, Creative Industries Manager at ProColombia, discussed and presented to the delegates their 3 main reasons why your next project should be produced in Colombia: location, incentives (cash rebates and transferable tax credit), and crew such as Caracol Televisión, La vecina Films, El Cinema Lab, and more than 30 companies. Colombia has one of the most structured film promotion policies in the region, and you should definitely give a look to the country for your future projects!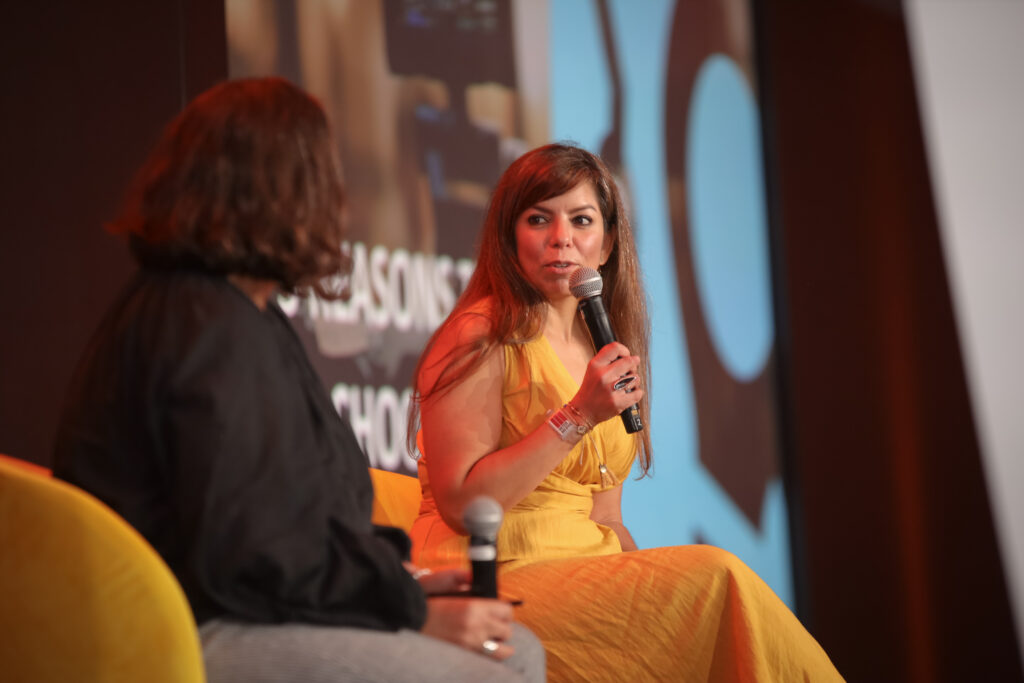 PRODU AWARDS – The Gala of the Industry
With a cocktail evening, the PRODU AWARDS are back at MIP Cancun! The PRODU Awards are the only industry awards aiming to recognize excellence in Latin and Spanish productions as well as promoting it around the world.
There were winners in 17 categories, as well as special recognitions for leading executives in the audiovisual industry in Latin America.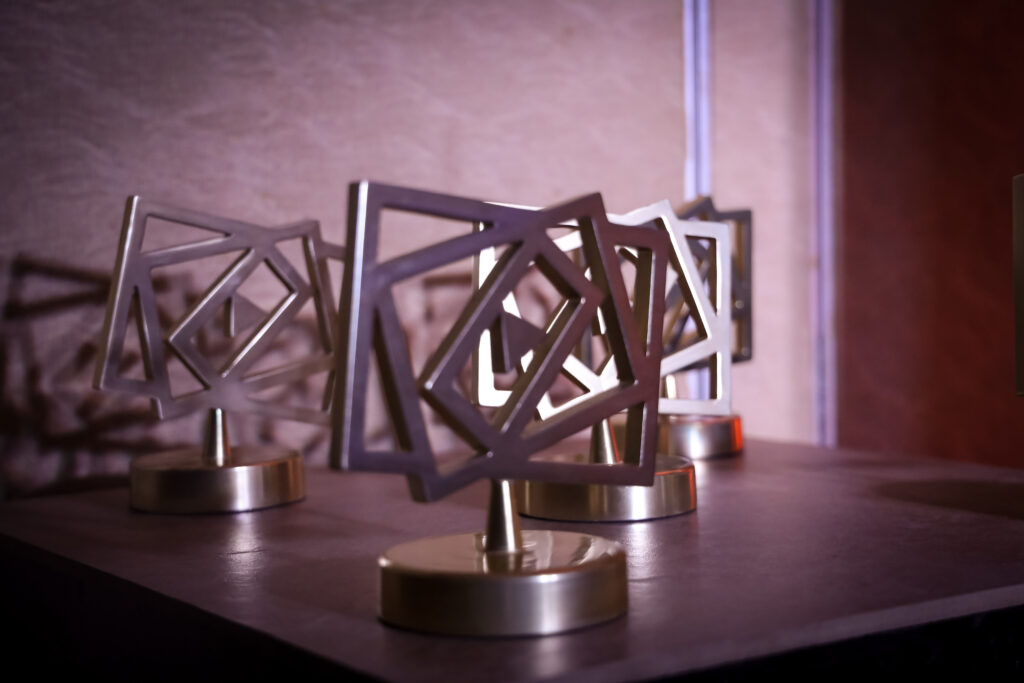 Mexico was the country with most winners, followed closely by United States of America, and Argentina with five winners each. The giant Netflix won six awards, followed by Caracol and Telefe with three winners each.
Four special awards were also given to top executives in the Latin American TV industry and nine to leading pillars in the region.
Check our live twitting coverage on MIP Official Twitter account here >> https://twitter.com/mip/status/1461476838035927041
#MIPCancun is all about you! It has been amazing having you back! We enjoyed every second. Thank you to everyone and each of you for making it an incredible market. Until we meet again next year.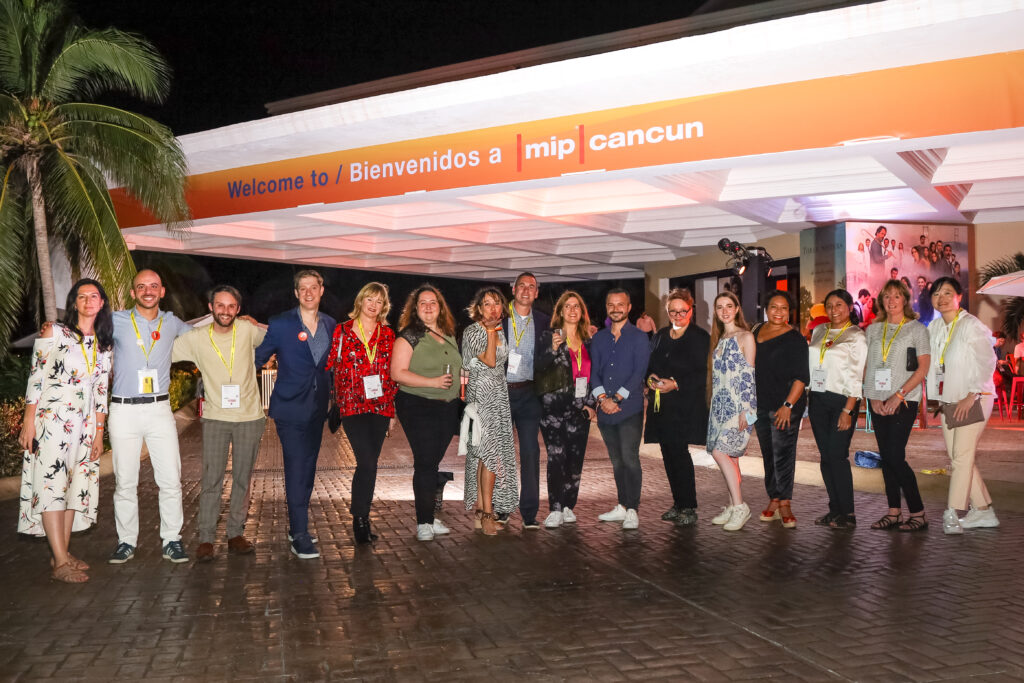 The MIP Cancun team
Follow us! Join the conversation #MIPCancun
Discover MIP Cancun athmosphere and interviews from the community
Read also :
Battle Studies: News from the Frontlines of the Streaming Wars in Latin America
5 things we learned at MIPCOM 2021