The undoubted highlight of Digital MIPTV Day 3 was a keynote session with David Beckham, during which the global sporting and fashion icon replayed his career highlights and discussed the launch of his TV production company, Studio 99, with Fulwell73's Ben Winston.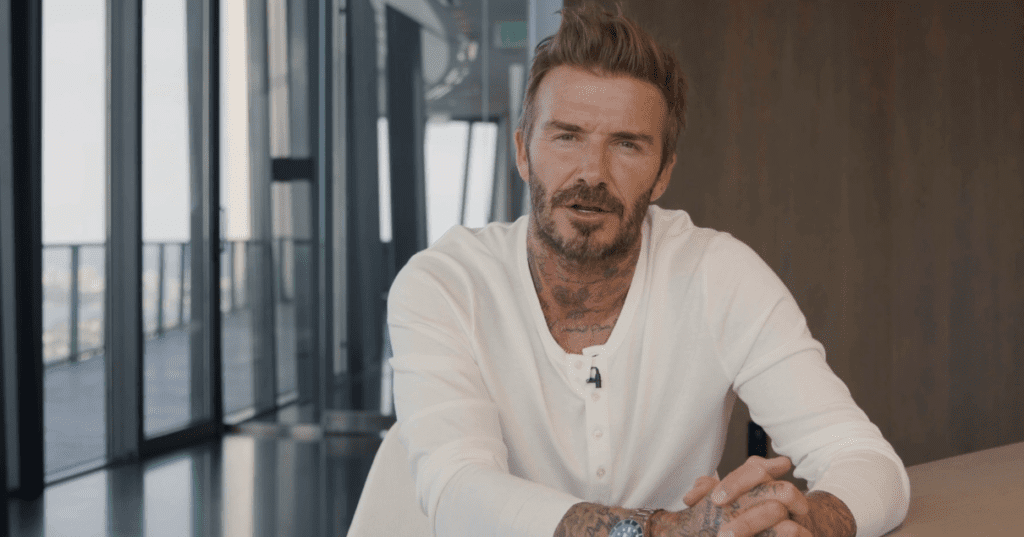 In his first in-depth television industry keynote, Beckham explored the work ethic and personal vision that enabled him to switch seamlessly from being an elite sport star to a serial entrepreneur. "Five years before I retired from playing football I started setting up the business side of my activities, because I knew the day would come when that would be important. I started by surrounding myself with the right team because I knew from my career how important it is to have people who are loyal and are willing to work as hard as me."
Highlights in Beckham's post-football career have included the creation of Major League Soccer team, Inter Miami, a staggering array of brand endorsement deals and the development of a social media profile that currently boasts around 65 million Instagram followers and 54 million Facebook subscribers. He is also a Goodwill Ambassador with children's charity UNICEF. In 2015, he launched the ground-breaking initiative 7: The David Beckham UNICEF Fund – to protect millions of children around the world from danger.
Launching Studio 99 really excited me – I love the creative side. I've been in front of camera and on sets for 25 years, working with some great people. I saw what was happening with Netflix and Amazon, documentaries like Michael Jordan's The Last Dance. I wanted to be able to create programming, knowing that way I'd be in control of the content and the narrative – David Beckham
In the TV space, Beckham launched Studio 99 in 2019, with long-time partners David Gardner and Nicola Howson. A broad-based group, it is active across documentary films, series and format development. It is also a commercial studio, producing a wide range of both editorial and marketing content for global brand clients. Explaining the project's appeal, Beckham said: "Launching Studio 99 really excited me – I love the creative side. I've been in front of camera and on sets for 25 years, working with some great people. I saw what was happening with Netflix and Amazon, documentaries like Michael Jordan's The Last Dance. I wanted to be able to create programming, knowing that way I'd be in control of the content and the narrative."
During the keynote, Beckham gave MIPTV delegates some insight into projects in production and development. These include A Whole New Ball Game, a factual series charting the contemporary history of the Premier League; World War Shoe, a documentary mini-series charting the gripping story behind sports brands Adidas and Puma; and the upcoming definitive David Beckham biopic. "I've made up my mind that now is the right time to tell my story through a documentary. There's such a momentum in this industry. There have been so many chapters in my career, the business ups and downs, the family, the children, putting Inter Miami together. We haven't got a director yet, but the next job is to surround myself with people who can help me tell the story in a way no one else has ever heard it before."
Studio 99 also has a development pact with LeBron James's Uninterrupted banner, through which the two firms are co-producing a doc series following the launch of Inter Miami, co-owned by Beckham. "Inter Miami is a passion and a legacy play. Even as a kid I wanted to own a club; and I've been lucky enough to be able to build one from the ground up – the stadium, the team, the colours, the training facility. The documentary will tell the story from day one of the journey, when I revealed that Miami was where the team would be."
Beckham also used his keynote to reveal a commission from Disney+ called Save Our Squad. The show will feature Beckham returning to the football pitches where he played as a child. He will mentor a young grassroots side, struggling to survive in their league. "I played grass roots football on Hackney Marches from age seven. So this is about giving something back to kids, allowing them to learn from my experience."
In addition to his TV ambitions, the session delved into the turning points in Beckham's career. One was the wonder goal against Wimbledon in 1996 that launched the Beckham legend. But more significant emotionally was "the goal against Greece that helped us through a 2001 World Cup Qualifier. We needed to draw to qualify but it was a hot day, we weren't playing well and were losing. I'd been missing free kicks all day, but then we got one with a few minutes to go. As soon as it left my foot I knew it was in, and I'd never felt an emotion like it. I think that was the moment the country forgave me for getting sent off against Argentina in the 1998 World Cup."
Variety International Achievement in TV Award: Suzanne Mackie
Another keynote highlight on day-three of Digital MIPTV was an audience with Suzanne Mackie, Executive Producer of Netflix hit series The Crown (left below). Recipient of the Variety International Achievement in TV Award, Mackie discussed her film background, her time working on Netflix sensation The Crown and her new production venture, Orchid Pictures, with Variety's Manori Ravindran.

Explaining how she got into production, Mackie said: "I'm typical of a lot of people who, in the early days of their careers, don't know which bit to gravitate towards – because it all just looks like a giant jigsaw puzzle. But I knew from college that I loved the challenge of how you translate a story to stage or screen and I was drawn to writers and directors – all of which is effectively the role of a producer. I feel very strongly that the guiding force in my career has been to be the custodian of the story – that's the most important thing for me."
Mackie's big breakthrough was the British movie Calendar Girls, a story rooted in local sensibilities but with the kind of universal emotional themes that enabled it to resonate internationally. "When I first saw the story about middle-aged women in the Yorkshire Dales taking off their clothes for a charity calendar, I thought it was funny. But then I saw how beautifully produced every photo was and came to understand the reason why they were doing it. So that precipitated an idea for a film about friendship, community, loss – and this moment of joy and purpose that brought the women together. Disney Buena Vista spotted the potential in that story and got involved. They were a fantastic partner and gave it a real chance of achieving global reach."
Don't shoehorn a TV project into film – and don't elongate a film in a TV series. Be confident about where it should sit – Suzanne Mackie
Mackie had more film success with Kinky Boots, but then the financial crash made things difficult for movie producers. She was able to land a job with Andy Harries' Left Bank Pictures –now owned by Sony Pictures Televison – switching her formidable skillset to TV. Not that the distinction bothers her: "I've never thought in terms of film or TV. I've always been bewildered by people who get caught up with the distinction. You should let the story guide you and tell you where it sits. Don't shoehorn a TV project into film – and don't elongate a film in a TV series. Be confident about where it should sit."
Her first project was the mystery series Mad Dogs, with writer Cris Cole: "There were some similarities with Calendar Girls, in the sense that I like projects where you take a group of friends, put them under extreme pressure and see what happens." And then came The Crown commission from Netflix: "Andy Harries, writer Peter Morgan and director Stephen Daldry spent a week pitching it in the US. At the end, Andy phoned me to say they'd committed to two seasons, which was a huge vote of confidence in the subject matter and creative package. Pete wanted to go with Netflix because they were pioneers. We all felt we were at the beginning of something brave, interesting and imaginative."
The Crown is loved by fans and industry critics, but it does have antagonists who question its accuracy. Mackie says: "Our audience is sophisticated enough to realise that we never declared The Crown is absolute truth. We do everything with dignity and sensitivity and spend days and weeks on every episode. It's all incredibly crafted, but we never wanted to get bogged down with historical accuracy. The Crown is a drama so there has to be some interpretation."
Although still an executive producer on The Crown, which has two more seasons to run, Mackie has now formed her own company Orchid with Hannah Campbell. "It would have been easier and more sensible to stay at Left Bank, but you have to keep pushing and give yourself these chances. The idea is to develop a small basket of projects for Netflix. We have secured the rights to a new book by Alice Feeney called Rock Paper Scissors. We're looking for contemporary human stories by diverse writers from all stages in their careers."
Fresh TV Lab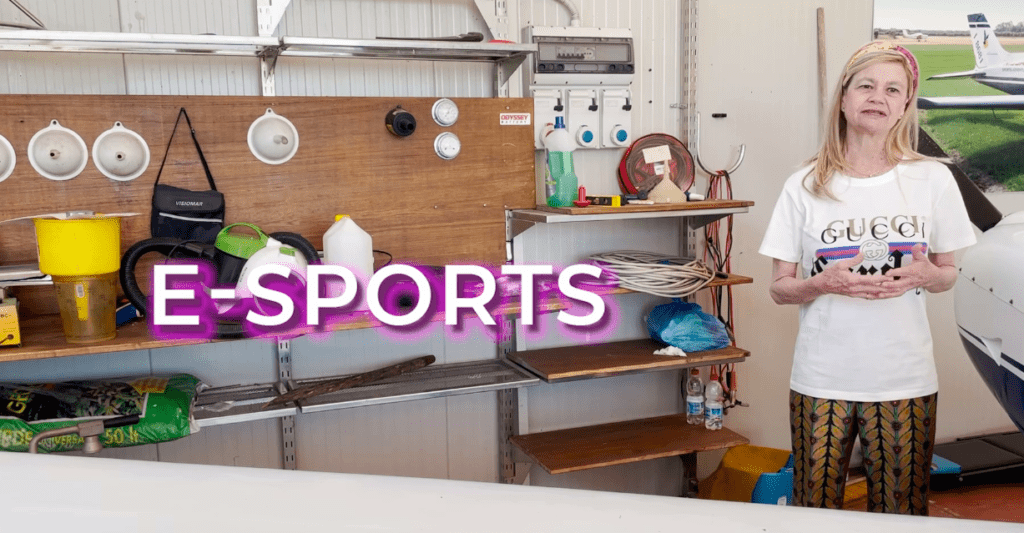 One of the most popular elements of any MIPTV, physical or digital, are Virginia Mouseler's Fresh TV presentations. In an innovation for the 2021 virtual market, Mouseler introduced Fresh TV Lab, a brand new session designed to provide information and inspiration to anyone working in creation and acquisition. Mouseler used the session to focus on esports, brands and podcasts. "Esports is a growing entertainment option," she said, "not just among young people but a wider target audience. It is primarily about online gaming and streaming but is now generating gameshow formats."
Examples to support her argument included Spain's Top Gamers Academy, interesting because it is fully-funded by sponsors. Also in the esports segment, Mouseler mentioned The Next e-Talent: Team Gullet; Making The Squad: The Fifa Edition; and Fifa Face-off.
Under the brand section of her session, Mouseler discussed how brands can be "inspiring partners" in the field of drama. She provided case studies of Roosters (Beta Entertainment Spain, Red Bull) and For The Record (CBC Gem, Polygram and Anthology Productions) to illustrate her point. The latter uses music to explore pivotal moments in the lives of characters via shortform 15-minute episodes.
All of these sessions and more are available for Digital MIPTV delegates to watch in full. More info here…