What a day for kids content! It kicked off with Binge Watching Session: Kids Audience Successes Across the Globe, led by Avril Blondelot, Head of Content Insight, Glance (below). Blondelot introduced three big trends: the combination of digital and TV, the growing role of diversity in kids' series, and how Covid and environmental issues has impacted news. Below are some of the shows she mentioned.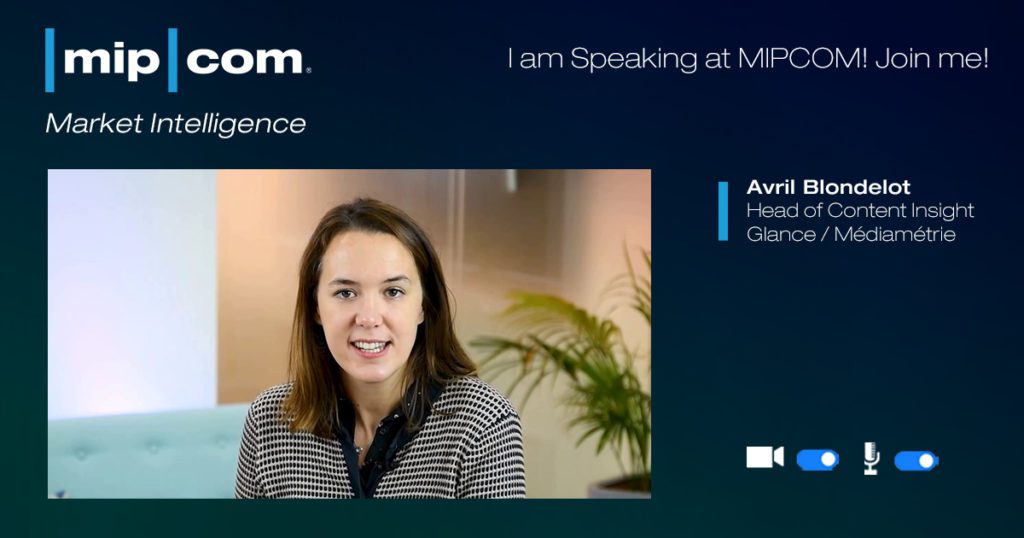 « Launched just before the lockdown, Let's Go for a Walk took on a new meaning after the peak of the Covid crisis, » said Blondelot. « The host and his mini ramblers explore and discover magic and adventures everywhere. It's a kind of travel show for preschoolers, and it's produced by Hello Halo, which specialises in factual content. »
« A second example comes from Italy, called Diario delle Vacanze, » Blondelot continued. « It follows adventurers in the mountains. It's a spin-off of the show Diario di Casa, launched during lockdown. The outdoor version performed better than the at-home version, showing the appeal of outdoor and escapist topics. »
Environmental concerns are also impacting children's TV. « It's hard to tackle these issues without adding extra anxiety, which is why we've highlighted some shows which have a light treatment of this topic, » said Blondelot.
One such show is Droners, set in a world that is 95 percent covered in water. « Kids compete in teams to win the most extreme drone race of all time, » she explained. « The heroes we follow are part of the environmental friendly team, who find solutions in biomimicry. Their main goal is to win the tournament and prevent the archipelago from being submerged. While the drivers of the show seem to be the traditional action competition genre, it includes a very rich natural element, and strong girl lead characters. »
And there was Young Love, which reflects a strong father-daughter connection. « It's an upcoming series based on Oscar winning short film Hair Love, which is playing right now, » said Blondenet. « It tells the story of an African-American family of young parents as they juggle their careers, marriage, parenthood, and also social issues, with multi-generational dynamics. »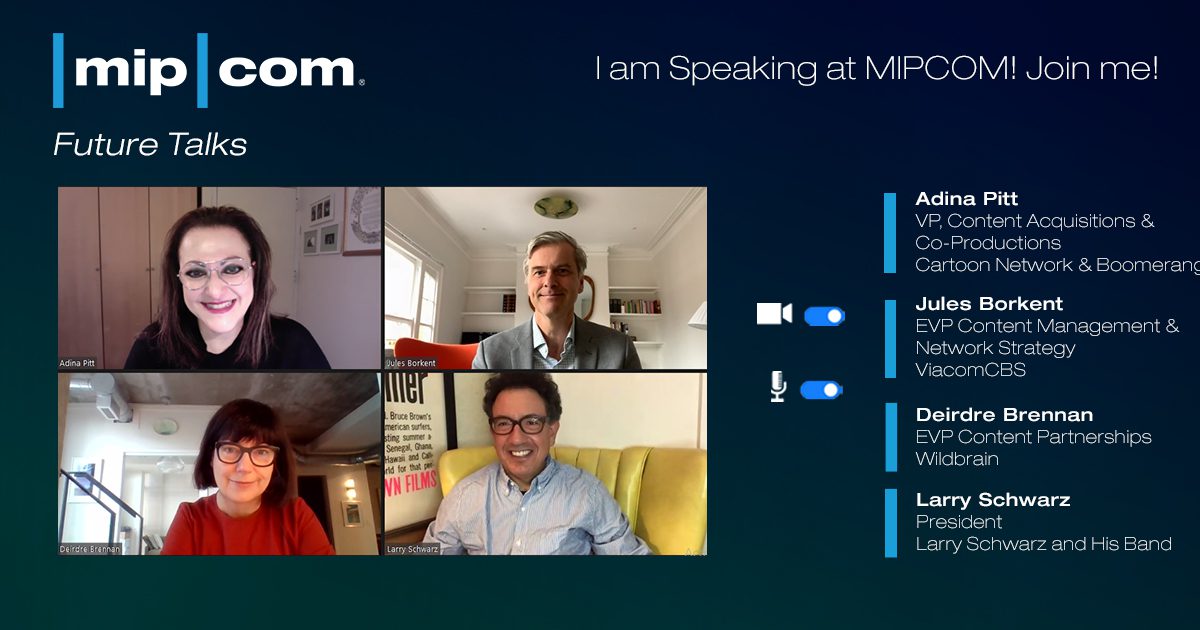 Next, we got an education on making the future a better place for kids, with part one of the conversation featuring moderator Larry Schwarz, and Deirdre Brennan, EVP Content Partnerships at WildBrain; Jules Borkent, EVP Content Management & Network Strategy at ViacomCBS; and Adina Pitt, VP Content Acquisitions and Co-Productions, Cartoon Network/Warner Media.
« Recently… we went back to a kids' Bill of Rights that we wrote in the 1990s, » Borkent revealed. « We all felt like this is actually what we should all be thinking about: how we treat kids, how kids feel they can be heard, they can be seen, they can have an education, they can have their own opinions without being judged for it. We started looking at all the content we were producing, and how that Bill of Rights continued to apply to it. »
Brennan talked about the importance of new people in ensuring the industry goes on evolving.
« You see some amazing talent coming through, » Brennan said. « But the conversation also has to include why you want to bring something into the world. Why should we do this? That question can apply to everything – somebody should have a sense of why this is important to bring to an audience. »
This is a subject that resonated with Pitt. « I want to encourage people to pause and ask themselves, why am I doing this? If you're going to pitch us something that you're presenting as diverse, it's not diverse if it's tokenistic. You really have to stop and think – whatever the theme is, why am I doing this, and is the consumer going to embrace this and does it make sense? »
« Diversity onscreen is important, » Borkent said. « But it's also important to have diversity behind the screen. Who's working on the project? Who's in your writing group? Is it a mix of people worth different backgrounds, that will bring different voices to the table? »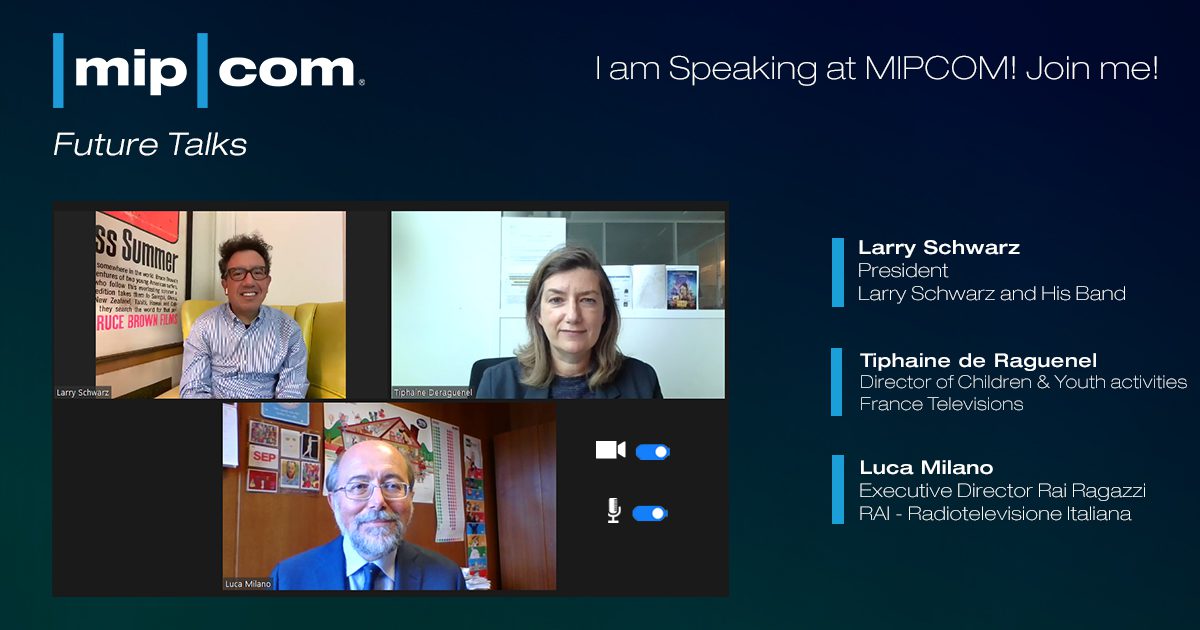 The second half of the conversation invited just as much food for thought. This time, Schwarz moderated discussion between Tiphaine de Raguenel, Director of Children & Youth Activities, France Télévisions; and Luca Milano, Executive Director of Italy's Rai Ragazzi.
« As public broadcasters, we really need to be useful for our audiences, » de Raguenel said. « We have to develop our contribution to society in our development of programmes, and we want to develop our social role, especially for kids, because we need to create a real bond for them and offer them something useful, something that helps them to grow up and to be confident in a world full of anxiety and worries. »
« The role of the national broadcaster is to develop and preserve national culture, creativity, talents and history, » said Milano. « Here in Europe, the public sector is so important, and we feel that after and during a crisis like this one… We have been able to offer our public, kids and family, a point of reference in a situation in which they were without information or support. »
De Raguenel talked at length about France Télévision's decision to launch School on TV, an educational programme that featured real teachers teaching different levels of subjects math, literature or history; as well as a dedicated segment answering children's questions about the coronavirus, and what it means to stay home more often with parents.
Milano pointed to the importance of the environment in their current programming. Asked what shows people should pitch them, both were reflective.
« It's important for us to mix the fantasy, and the classic world of animation, and something dealing and focusing on a social issue, in a way kids will understand, » said de Raguenel,.
« I think that we need more educational programs because we didn't have enough in our stocks, » Milano said. We are interested in live action and stories for 9-12 year olds. »
Matthew A. Cherry, the director, writer and producer, received the World Screen Kids Trendsetter Award, in a MIPJunior keynote session presented by Anna Carugati-Guise. Cherry is perhaps best known for creating « Hair Love, » an adorable short film about the relationship between an African-American father and his daughter.
In 2016, « There was a big void and a lack of inclusion and diversity in animation, » Cherry said. « When I first thought of the idea, there were only 4-5 movies at the time that had Black lead… it was looking really bleak. I have a lot of young family members and young people I follow, and a lot of the time they don't see characters that look like them, or have the same type of hair as them. »
He also observed a huge lack of representation in the media of black fathers. 
« How often do you find a project that already has a built-in audience for it? That's what we had, » said Cherry.
But while « Hair Love » helps represent the underrepresented, it has a wide appeal.
« The smart thing about the project is that, even though it centres on a Black father and a Black family, ultimately it's a universal story, one I think a lot of people can relate to, » Cherry pointed out. « It's really, at the end of the day, about what parents do for their kids when they ask them to do something and they don't know how to do it. You're going to step up and figure it out. »
He also emphasised the role the media has in making people feel included, and valuable. « Media is super powerful. When you see people that look like you, and are proud of their hair, and proud of their features and how they look, that helps kids feel the same way about themselves. »
And talked about the importance of representation behind the camera.
« If you go for only 'the best' and the same-old same-old, you're going to continue with sets that are 98% white crew members, that are mostly male. That's not where we want to be moving forward, » Cherry said.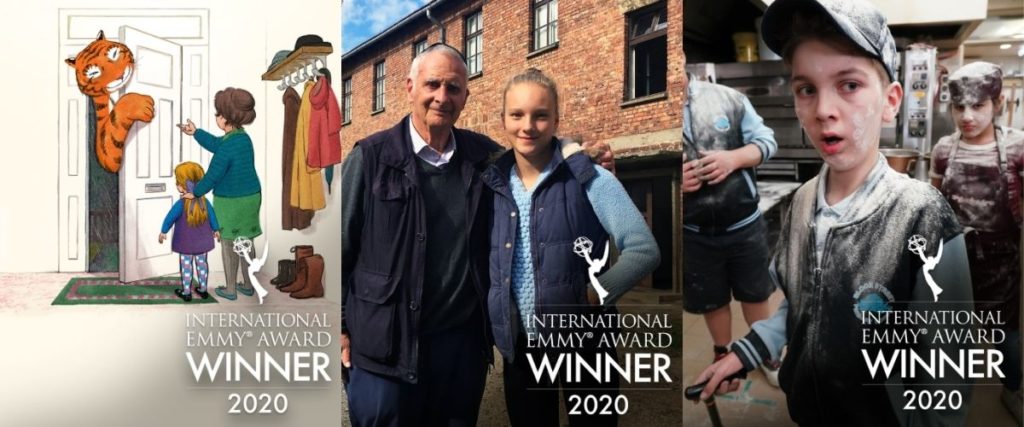 This year also marked the 9th annual International Emmy Kids Awards. And despite the lack of a physical ceremony, the winners are as stunning as ever.
The International Emmy for Kids: Animation went to The Tiger Who Came To Tea (above left), a charming work based on the classic children's book, produced by Lupus Films, Tiger Tea Productions, Harper Collins Children's Books, and Universal Pictures. It airs on Channel 4 in the UK.
The International Emmy for Kids: Factual & Entertainment went to Finding My Family: Holocaust (above centre) – A Newsround Special, produced by BBC Children's In-House Productions, and airing on CBBC, also in the UK.
Last but certainly not least, the International Emmy for Kids: Live-Action went to Hardball (above right), produced by Northern Pictures, ABC Australia, OzKidsTV, Screen Astralia and Create NSW! We'll let you guess what country that one's from.
A warm applause to this year's international winners!
Watch all of these sessions and more, and network with thousands of peers, on MIPCOM Online+, open until November 17! More info here…