In the MIPTV Online+ session Snapshots From The Future 100, Marie Stafford, European Director, innovation group at creative, data and technology agency Wunderman Thompson UK, took delegates on "a whistle-stop tour of some of the most compelling and impactful themes for 2020 and beyond", taken from the agency's annual The Future 100 report.
During her session, Stafford focused on three themes that the company's research suggests will change and shape the landscape for brands, content and communication – specifically in the context of the political and social upheavals of recent years and following the disruption to all aspects of life caused by the Covid-19 pandemic.
The first, Tides Rising, identifies a new generation of young influencers "galvanised by some of the challenges that we face as a collective society" and whose voices might "help us rebuild".
The second, Non-linear Journeys, identifies that for many, "time is becoming less and less structured" as people are ditching conventions of the past and are "starting to dictate their own timetable", not least in the sphere of entertainment.
And the third, Distance Living, identifies the fact that, in the past few weeks and months, so many of our lives "have changed beyond recognition" with routines "thrown into disarray". And so a number of companies are focusing on concepts and products that reassure us and make us feel safer as reassuring conventions fall away.
Tides Rising
Young influencers – Gen Z – are taking hold of difficult issues and using communication and creativity to tackle them and ultimately to change the world. And "nobody embodies this trend more than 16 year-old Swedish school student Greta Thunberg, a young female fearlessly fighting on the frontline for climate change".
"Thunberg's generation is  the driving force behind a host of different movements for change", including democracy, inclusivity and gun control in the US. "We're seeing this generation at the forefront of so many of the conversations around these issues." says Stafford.
Stafford also identified 19 year-old activist Deja Fox, founder of the GenZ Girl Gang (above), whose mission is "to redefine sisterhood for a new generation through bridging generational gaps, creating and sharing opportunities, and learning from and teaching each other".
Photographer and makeup artist Matt Bernstein, who has hundreds of thousands of followers on Twitter and Instagram, uses the platforms – and makeup – as storytelling devices to speak out for LGBTQ rights. "This year we've seen LGBTQ representation on television really hit an all-time high, and it's even breaking through to the superhero space," said Stafford.
"This trend that we call Next-Gen Superheroes is all about the rise of a group of queer stars that are starting to tackle some outdated gender tropes and helping to redefine what we consider as power and strength" – Stafford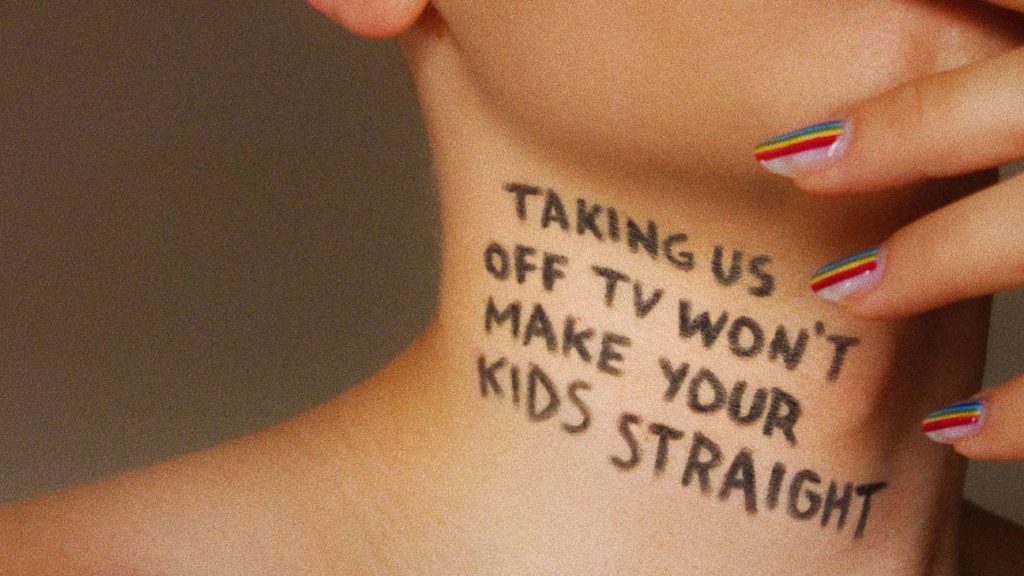 Matt Bernstein, speaking out for LGBTQ rights
In this group she cited gender-fluid actor Ruby Rose, who became the first lesbian superhero last year when the new Batwoman TV series premiered on The CW network in the US. "And Valkyrie will become the first LGBTQ Marvel superhero when Thor: Love and Thunder hits theatres late 2021 or early 2022."
This theme also embraces changing attitudes towards women in sport. The  viewing figures for the Women's World Cup went through the roof for that [soccer]tournament and specifically looking at the final, the audience was up by more than 56% on 2015.
"And that's all about the likes of Megan Rapinoe becoming superstars. So we see this trend as elevating women not just as athletes but as our spokeswomen and as game-changers who are shifting the narrative around what it means to be a woman. So we have Megan redefining what a football hero looks like" – Stafford
The tide is turning in gaming too with female stars – for example Imane Anys, better known by her online alias Pokimane – becoming more commonplace. Anys is best known for her live streams on Twitch, where she showcases her video gaming experiences, particularly in League of Legends and Fortnite, and she is now "building her own relationships with brands and starting to build a profile as an influencer in esports."
Nonlinear Journeys
"The way we live and the way we schedule our time have really changed dramatically. The idea of a nine-to-five job is no longer reality for many of us," Stafford said introducing her second theme. "Throw in technology and the amount of time that we spend with screens and the demands on our attention span can be quite bewildering." And we're starting to see creatives and brands responding, "by ditching some conventions – speeding things up, slowing them down, mixing up schedules, just being much more imaginative and playful with what we used to consider as very fixed timelines."
Netflix has been trialing technology that enables viewers to speed up or slow down the pace of content when they watch, "handing over to the viewer the control of how quickly they can digest something".
"Some people now listen to podcasts at twice the speed so that they can get through them faster and this is now transitioning into television viewing" – Stafford
The launch of Jeffrey Katzenberg's Quibi is another indication that consumers and services providers are taking new approaches to time and how we use it. Mobile platform Quibi offers short episodes that are just four-to-10 minutes long and tailored to the smartphone: "You can pick up and watch an episode whenever you have time whenever it suits you."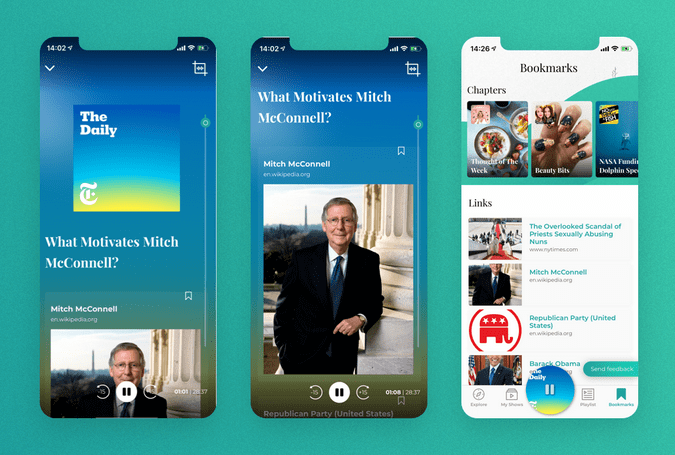 Entale 3.0 brings AI to podcasts
Stafford also cited Entale as an example of how creatives are tailoring content to fit with the non-linear approach to storytelling and communication. Entale is an interactive app that uses a combination of AI and manual curation to showcase content that relates to podcasts – working on the principle that consumers no longer just want to sit back and listen.
"You know how many times have you listened to a podcast episode and want to what that person looks like or where that place is, or you want to know more about so much in the story? That's what Entale has understood and so it uses artificial intelligence to allow you to wander off and explore these little rabbit holes – read articles, and watch clips, enabling you to enjoy that story on your own time."
"And of course if you think about how VR games and experiences are totally unconstrained by time or place, they enable us to explore completely non-linear worlds and narratives" – Stafford
Distance Living
The trend towards Distance Living is brought into sharp focus as it becomes clear that the pandemic is going to have a lasting effect on our lives.
"But I think what's also interesting is that we think there'll be an accelerating of some of the trends we were already looking at" – Stafford
"What's immediately obvious is that there's going to be a ramping up of emphasis around wellbeing for all of us, and not just around avoiding illness."
We're living in a world that is always dealing with some worry or other. And as a result, we've seen businesses, particularly in the tech space, launching products that aim to soothe, reassure and offer security.
"In South Korea, for example, there are apps that can alert users to the risk of infection from Coronavirus and at least one of those, known as Corona 100m, will alert you if you come within 100 metres of somewhere that has been visited by someone who has been infected with the virus" – Stafford
And as countries around the world struggle to learn what the virus has in store for us in the future, "home is becoming our hope. It's a safe haven, it's where we teach our kids – it's everything to us now. So, spaces that keep us fit and well both physically and mentally are going to become really important."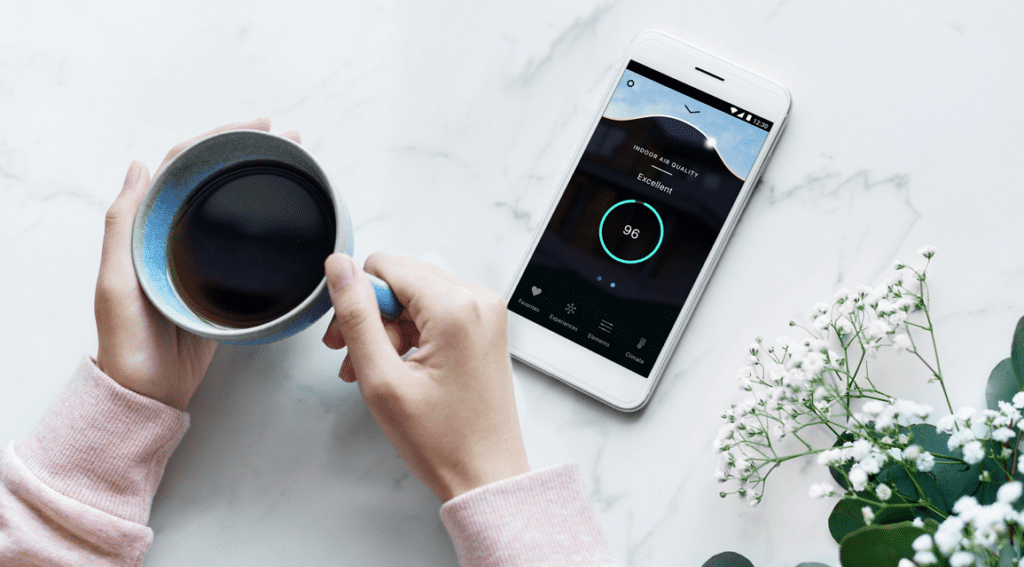 The Darwin Home Wellness Intelligence Network app
Stafford cited the Darwin Home Wellness Intelligence Network, a piece of technology that "turns your home into a catalyst for enhanced health, well-being and performance", according to the creator, New York-based Delos. Using proprietary software, wellness algorithms and sensor technologies, Darwin is designed to help enhance energy, sleep and overall wellbeing, and reduce indoor contaminants that negatively affect respiratory, cardiovascular, immune and cognitive health by monitoring and calibrating air, water and light quality. "We're seeing the need to monitor and track and be updated on these kinds of issues in the home, so we will see more of these types of product coming onto the market."
Lifestyle and culture platform Dazed Beauty last year launched Digital Spa, a weekly programme of activities offering advice and instruction on concepts including colour therapy, yoga therapy, therapeutic dance, mindfulness, "a whole programme of activities that take you through the week and enable you to really kind of devote time to your wellbeing, but digitally," Stafford said.
"I think what that's what's really interesting here is that we've so frequently pointed the finger at technology for having a detrimental effect on our mental health, and yet here we're seeing that perhaps, it can start to be part of the solution," she concluded.