Tim Crescenti founded Small World IFT in August 2005 with his wife, Colleen, and has cultivated a reputation for unearthing unique and entertaining television formats. In particular, the Crescentis have had success opening up global access for format producers from previously untapped territories, including Thailand, Romania, Finland and South Korea. Hit formats that Small World helped bring to the world include Better Late Than Never!, Got What It Takes and Big In Japan. The current slate includes an impactful idea from SVT Sweden called Blackout.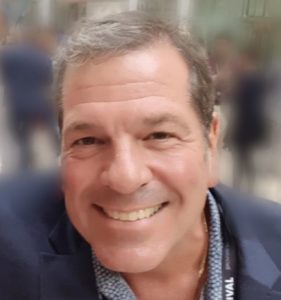 Prior to launching Small World, Crescenti was vice-president of International Production for Fox World, where he covered the worldwide rollout of formats including Joe Millionaire. Before Fox, Crescenti was VP of International Formats for Sony Pictures Television International, during which time he acquired and introduced formats including the BBC 2 mega-hit Dragons Den. Here, he talks to MIPBlog about how to take formats to market, tips for TV game show producers, and how to have the best chance of securing network deals.
1. Choosing ideas to take to market
There really isn't a rule, but you're looking for something aspirational and authentic. Right now, we have everything from teens being put in charge of running the family home (Unsupervised) to men going on a personal journey of self-awareness through yoga (50 Men. 50 Mats). In addition to the tone of the idea, though, you also need to think about what buyers are looking for at any given moment – and about the marketing potential of the idea. Our sense is that some buyers are currently prioritising high volume, cost-effective studio-based shows, where you can shoot a lot of episodes back to back. That style of production also works well from a producer point of view – because some of the lower volume, reality-style formats can take a lot of energy to develop and produce.
We're in an interesting situation right now with a format from SVT Sweden called Blackout. It's a social experiment idea about what happens to people when there is no electricity. The idea was developed against the backdrop of the global climate crisis and generated a really strong response from buyers when we showed it to them. It's all about being prepared if the worst happens, which is a powerful message now we are in the midst of a real pandemic. But it means we need to think sensitively about how and when we roll it out. I remember being in a similar situation once before with Miss Captivity, a format from Lithuania which was a kind of beauty pageant for female prisoners (mostly petty criminals, shoplifters etc). We were pitching that in the US when 9/11 happened and it really didn't feel like the kind of show that was going to work – even though it had a strong rehabilitation core to it.
2. What broadcasters want to see before they commit
In an ideal world, you want to be going into a pitch with a couple of seasons and a strong ratings track record, which is what we were able to do with Grandpa Over Flowers, a Korean format adapted as Better Late Than Never for NBC. But that needs to be balanced against the fact that broadcasters always want something fresh and new – which implies it hasn't been seen before. Years ago, for example, we were fortunate to secure a deal with ABC for I Survived A Japanese Gameshow – based on a paper format from Denmark called Big In Japan. That worked because it was a bold concept at the time. These days, paper formats are a tough sell – so you need to add as much extra muscle as you can; a sizzle reel and presentation for example. Better still if you have proven talent attached or pre-existing broadcaster relationships. Remember that you aren't just selling to an exec, they are selling up to their boss – so you need to give them as much material as possible to make that job achievable. The decision to accelerate an idea with a paper format can be influenced by changes in what buyers want, and the need to get an idea to market quickly. We have a funny, irreverent clip-based format called Did You Catch That? We think it's in line with the needs of buyers right now because it allows them to revisit and repurpose archive. An advantage for us is that we have Henry Winkler attached. Another factor that influences whether you go out with a paper format is the kind of show it is – I don't think it would work for a huge show like Survivor these days; you'd need to go all in.
3. Making sure your format is protectable
This is all about having as many elements as possible that make your idea seem distinctive – but not so many that the idea becomes constrained by its own format. I think of it like a recipe – it's all the ingredients, the secret sauce, that go into it that make it special. If you go to an Italian restaurant and eat the best lasagne of your life, you have two choices: either you go home and try and fail to remake it dozens of times, or you slip the chef some money for the recipe. I remember working on a format earlier in my career which started out looking like a reality show – but we added elements to give it more of a format feel. We added two presenters who were in kind of opposition to each other, new elements in the field, a studio jury… every piece we added made it more protectable.
4. Choosing Partners
The big question is often – do you go to the network or a production partner first in each territory? My approach has been to get the network on board first if possible, because that is generally going to give you a better deal than if you bring in another producer at the start. But that presupposes that you have a good track record or a strong relationship with the broadcaster already. There are situations where bringing in a show producer makes all the difference because they know their market. We brought a Romanian format Got What it Takes to the UK, where it airs on the BBC. That process was made possible because we brought in Sheldon Lazarus, now executive producer of the show. In the original version, children are eliminated from the show. But it was Sheldon who pointed out – among other things – that you couldn't eliminate children on a show for the BBC in the UK. In the US, we worked with Mission Control Media on developing a US version of an Israeli format. Because they did a lot of the heavy lifting, they came in as a partner on the show. That was an interesting example of how agents fit into the process – because it was actually an agent that first suggested to us that Mission Control would be a good fit for the production.
5. How to adapt to the streamers
It still feels like the Wild West as far as formats are concerned. We're all still trying to figure out what ideas work and what the deal structures should be. Working with Mission Control, we got quite a long way down the road with the new short-form streaming platform Quibi on Come To Bed before they backed away – so it's certainly an area we are exploring. If you can do a one-stop deal with Apple for something like Carpool Karaoke then that has to be attractive, because it's one big fee for the entire world – instead of going market by market to Italy, Russia and so on. But that isn't easy to achieve. I think we all just need to get better at what we do, because the streamers aren't going away.