The 18 countries that make up the Middle East and North African (MENA) are distinct on many levels (this total excludes Turkey and Israel). But the region's 380 million population is united by the fact that the vast majority of them speak Arabic as their first language.
1. Pan-Regional Platforms Dominate
A strong pan-regional broadcasting business has developed across the MENA territories, home to a large proportion of TV drama viewing in the Middle East. This pan-regional business is led by MBC Group, which delivers ad-funded free-to-air channels to 140 million viewers a day by satellite. But the region has also become a key target for payTV and SVOD platforms. Latest estimates put the MENA pay-TV market at 4-5 million subscribers, while SVOD finished 2019 with around 12.3 million. Market analyst Digital TV Research expects the SVOD figure to rise to almost 30 million by 2025 – with the likes of Netflix, Starz Play, Amazon, Disney+ and MBC-owned Shahid all likely to be key beneficiaries. National broadcasters, notably in affluent or high-population markets like the UAE, Qatar, Kuwait, Bahrain, Egypt and Saudi Arabia, are also potential partners for content owners – but the power of the pan-regionals shows no sign of diminishing.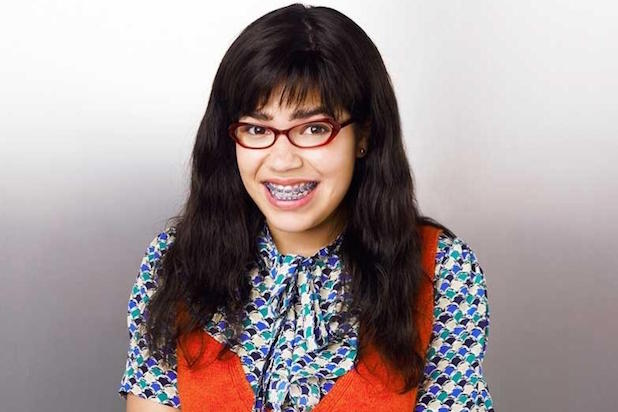 Ugly Betty has been adapted for the region. Photo: ABC
2. Viewers Embrace Eclectic Array Of Content
MENA's central geographic location, its deep-rooted historical and cultural connections, and the high number of expats living and working in the region, all help explain why TV drama viewing in the Middle East is so rich and diverse. Turkish series (dizi) have been immensely popular in the region since about 2005, generating vast revenues for Turkish producers and distributors. This situation has changed slightly in the last two years, because of a resurgence in local production and because of Turkey's political support for Qatar – which led to Saudi-backed MBC pulling Turkish content off-air. Local research, however, suggests MENA audiences still love dizis and watch them via online platforms including Starz Play and Turkish channels.
Hindi TV drama has enjoyed a surge in popularity in recent years, with more than 30 channels now providing Bollywood and Indian drama content. It's a similar story with both LatAm and Korean television shows. Korean titles like The Guest, Devilish Charm and Descendants Of The Sun have all won substantial audiences across the region. MBC has done well with telenovelas such as Total Dreamer and Hidden Truths.
K-Drama Descendants Of The  Sun. Photo: KBS2
Traditional MENA audiences tend to prefer long-running series, which runs counter to the US/European trend for shorter-run series. Having said that, some long-running US series have been adapted in the region, for example the sitcom Everybody Loves Raymond and telenovela adaptation Ugly Betty. Furthermore, the rise of pan-regional SVOD and pay TV provides a valuable platform for series from the United States  popular among younger audiences with a global outlook. A good indicator of this was pay-TV platform OSN's decision to launch its Binge Channel. TV series that OSN viewers can binge include Game of Thrones, Scandal, The Good Doctor, Succession and Westworld.
In general, streaming services are more willing to show shorter-run acquisitions and originations, for example Netflix's 15-episode Arabic original Dollar. It's also worth noting that Beta Film licensed Spanish-language phenomenon The Pier to MBC, suggesting there is an emerging market for TV drama from non-traditional markets.
3. Sensitivity To Local Culture Is Key
It is well-known around the world that the predominantly-Muslim Middle East has a moral and cultural code that doesn't always align well with Western content. Down the years this has manifested itself in several ways ranging from satellite dish bans to content censorship via popular protests. Overt sexuality, homosexuality, the role of women in society and offensive religious depictions are all likely to be scrutinised by cultural arbiters in the region.
The emergence of streaming platforms like Netflix and Starz Play has created a space for progressive content to flourish without attracting so much attention. But even here, international content creators need to be careful – as Netflix discovered recently with its controversial scripted series Jinn (top photo).
4. Local Productions Are Powerful Rivals
International production companies and distributors targeting the Middle east shouldn't underestimate the strength of local production. Egypt, Syria and Lebanon have all been content creation powerhouses – though civil conflict has had an impact on the volume of production coming out of these markets in the last decade. In the meantime, the UAE has established itself as a key production hub. MBC's Arabic-language soap Inheritance, for example, was produced at a dedicated studio in twofour54, the well-established media zone in Abu Dhabi.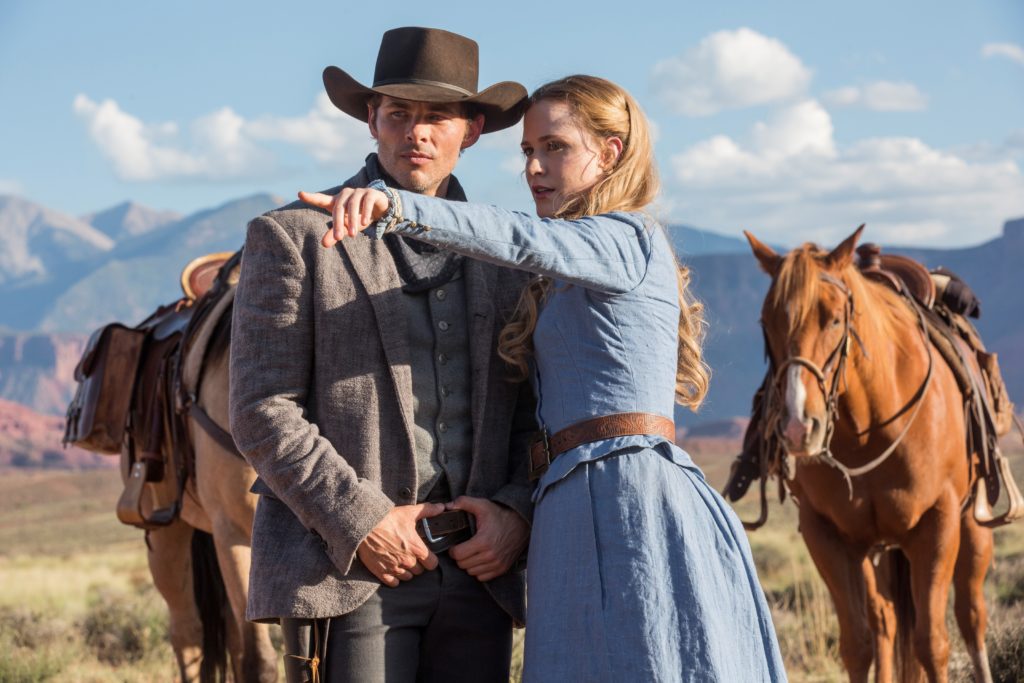 TV series that OSN viewers can binge include Westworld. Photo: HBO
MBC, PayTV platform OSN and Netflix are just three of the major players with plans to ramp up investment in local content. News that Saudi Arabia plans to send $64bn developing its entertainment sector over the next decade will also benefit the scripted TV business in the Arab world. While investment in local content is competition for tape sales, it does open up the prospect of co-production and scripted formats. In 2018, Beta Film and O3 Production used MIPTV to unveil plans for co-productions that would bridge 'Arab and European worlds' – while Tony Jordan crime drama Blood Oath was picked up by MBC for local adaptation. Origination is also an opportunity for SVOD platforms like Netflix, Starz Play and MBC-owned Shahid which can use new shows to drive subscriptions – as long as they don't spend too much doing so.

5. Holy Month Dominates Viewing
The holy month of Ramadan is a crucial juncture when it comes to understanding TV drama viewing in the Middle East. In 2018, a YouGov survey commissioned by Netflix estimated that viewing increased by 78% during Ramadan – around three extra hours of viewing a day, with much of this occurring very late at night. A key challenge for content distributors is that Ramadan isn't fixed like Christmas – shifting back by about 11 days a year. This year it runs from April 24 to May 23 – but by 2025 it will be starting in March. The YouGov survey found that comedy is the most popular genre in Ramadan, followed by family drama and history. In Saudi Arabia, action and thrillers are popular.
Local content is especially popular at Ramadan, which has led to big investments in origination by established and emerging platforms. Viewers also express a strong preference of the latest content. MBC created historical drama series Omar for a Ramadan launch. Movie channels suffer during Ramadan as audiences migrate to TV dramas.