Home to some of the best locations, studios, crews and incentives in the world, Eastern Europe has serviced international productions successfully for decades. But these days more and more of the region's producers are taking their own projects out onto the global stage. We take a look the Eastern European TV Producers to watch in 2020.
Agitprop
Launched in 1997, Bulgaria's Agitprop is a highly-regarded Eastern European TV producer that, until recently, has been known primarily for its documentaries. An experienced co-pro outfit, the company has produced titles such as Georgi and the Butterflies (IDFA Winner), Omelette (Sundance) and The Last Black Sea Pirates (Hot Docs). More recently, Agitprop has moved into drama, with titles such as Father's Day, which it made for Bulgarian National Television. At time of writing, the company is doing the international rounds with Babyland, a series that it plans to produce in English and Ukrainian. The series, created by Agitprop's Martichka Bozhilova, tells the story of Natasha, the brains behind a surrogacy clinic. Everything is going well until a bomb goes off in the clinic. "Ukraine is the only place in the European continent where surrogacy is legal and cheap," Bozhilova says. "Couples come from all over the world in the quest for their perfect baby. Ours is an urban contemporary tale that tackles these issues: what makes a parent? Who do babies 'belong' to? What do surrogacy and genetic manipulation mean to the future of human race?"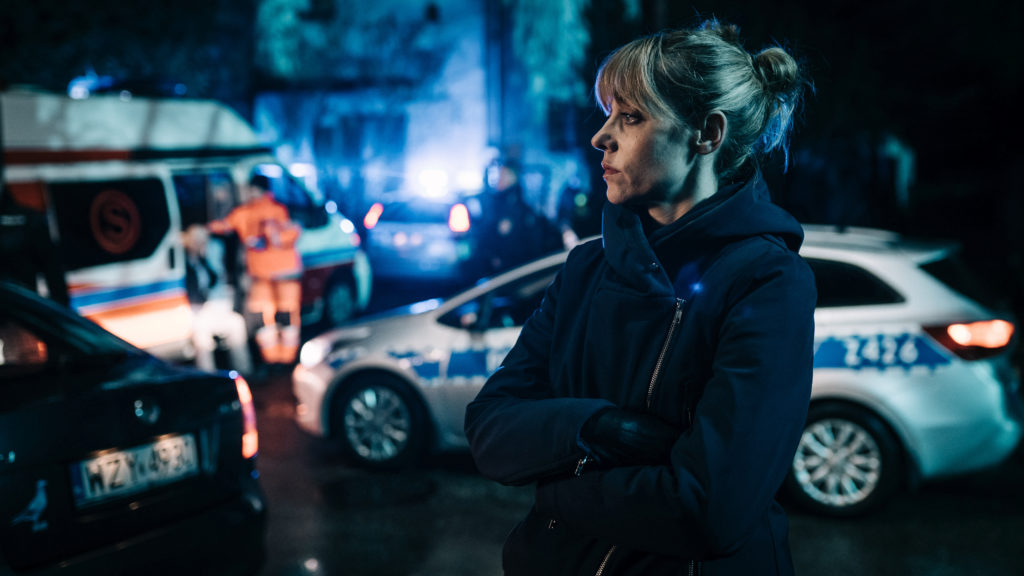 Apple Film Production
Launched around 30 years ago, Apple was one of Poland's very first independent production companies. Since then, it has built up an enviable track record across features, documentaries and drama series. Coming into 2020, Apple is making headlines with The Pleasure Principle, the first-ever drama co-production between Poland, Czech Republic and the Ukraine. Originated and filmed entirely in Eastern Europe, the series centres on the murder of three young women in each of the three participating countries, exploring how the police in Ukraine, Poland and Czech Republic work together to solve the case. The series is produced by Apple in co-production with Canal+ Poland, Czech TV and Star Media, which has offices in Russian and Ukraine. Internationally, it is being distributed by Beta Film and has already been sold to Arte for broadcast in 2020. Previous forays into the international market include The Passing Bells, a co-production between Apple, TVP Poland and the BBC in the UK.
Drugi Plan
This Croatian production firm opened for business in 2004; but its big international breakthrough came with The Paper (Novine), a critically-acclaimed thriller that explores the fallout when a politically conservative building contractor from a powerful family buys a left-liberalist newspaper in deep financial trouble. Created for HRT1 in Croatia, the series was picked up for international distribution by Keshet International and subsequently sold to Netflix (the SVOD platform's first Balkans-originated acquisition). With two seasons now complete, the show has attracted fans around the world. The success of The Paper has caught the attention of other international players. At time of writing, Drugi Plan is working with Beta Film on Amnesia, a 6×60-mins drama about refugee and drug trafficking in South East Europe. It also produced Success (Uspjeh), HBO Europe's first original commission for the Adria region, which covers Croatia, Serbia, Bosnia and Herzegovina, Slovenia, Macedonia and Montenegro. While Drugi Plan's recent productions have been scripted series, the company started life making documentary, reality and comedy series.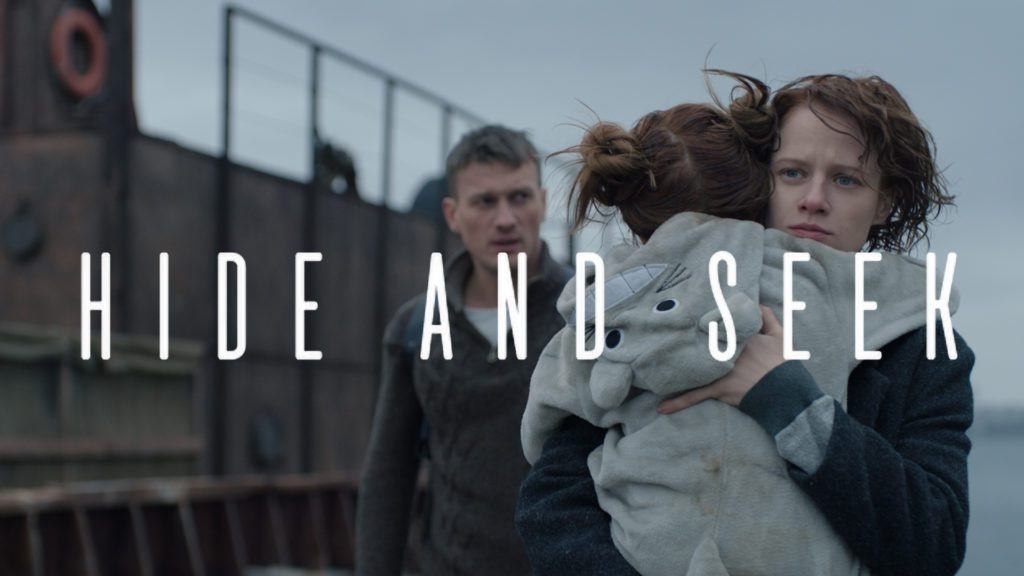 Film.UA
This Ukrainian powerhouse produces movies, scripted series, factual shows, animation and new media content. Internationally it is best known for crime series The Sniffer, which has aired in around 60 countries and featured on both Amazon and Netflix. Another breakout show was 2019 thriller Hide And Seek (above), the first Ukrainian series acquired by distributor ZDFE. "Hide And Seek is part of our long-term strategy of proving that premium drama can originate in Eastern Europe and like any others, will have no boundaries in distribution," says Mirela Nastase, Director ZDFE.drama, ZDFE. "While tackling universal themes, the series brings relatable troubled characters that will make anyone forget about the language or cultural specificity." Coming into 2020, the company is working on a scripted series called Alive: The Mystery Of MOAG Station. In this production, the action takes place on a spaceship, where kids are being raised by AI after humanity has abandoned Earth. There are no adults around, as they are supposed to be on the upper deck running the ship. However it turns out that everyone over 15 just gets killed by the main computer.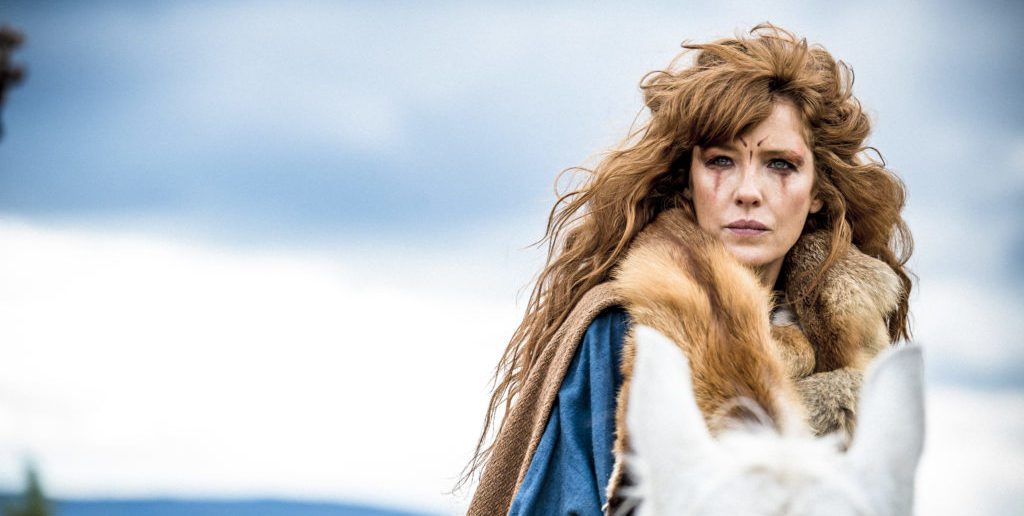 Film United
The Czech Republic has long been an attractive production hub for high-end international scripted series. And one local firm that has been attached to many of them is Prague-based Film United. Founded by US producer Rick McCallum, Film United's numerous credits include Borgia, Crossing Lines and Britannia (above), a co-production with Amazon, Sky, Neal Street Productions, Vertigo Films and All3Media (and MIPCOM 2017 World Premiere Screening). The company is also an on-the-ground partner on Shadow Play, a Tandem/Bron Studios/ZDF production starring Taylor Kitsch and Michael C Hall. Set against the backdrop of post-war Berlin in 1946, this four-parter has been picked up by Viaplay, Canal+ and NPO Holland. International distribution is handled by Studiocanal TV.
Joyrider TV
All the companies referenced above are well-established in their domestic markets. Budapest-based Joyrider, by contrast, is a new firm launched by Gábor Krigler, who spent seven years at HBO Europe. During his time at HBO, Krigler produced Shall We Kiss and Golden Life, a local adaptation of Israeli format In Treatment.
At Joyrider, Krigler plans to focus on "high-concept, genre-based shows built around a strong, deeply resonant thematic core". The development slate for 2020 includes six projects. Among these are a Cold War period piece, a couple of horror projects and Frust, about an unsuccessful writer who inadvertently becomes a vigilante.
Star Media
Russian drama has been in big demand over the last year or two – and one of the major players is independent studio Star Media. Coming into 2020, the Moscow-based firm has a strong slate headed by two co-productions: The Heart Of Parma with Russia One and The Imperial Spy, with Fremantle and CTC. The company is also rumoured to be developing a teen drama co-production based on the novels of Jules Verne. The company is in production on around 400 hours of content, which equates to more than 40 titles. In recent years, Star titles have enjoyed lot of success internationally, with distribution partner Janson Media licensing a large slate of shows to Amazon Prime Video, including Detective Anna. Other key titles to have sold internationally include the story of exotic spy Mata Hari (top photo), shot in Russian and English versions and distributed by Red Arrow International Studios. In addition, the studio has established a large following by launching its own YouTube channels. Star Media has also made its mark at home in terms of scripted formats, producing a local version of hit BBC drama Dr Foster for broadcaster Russia 1.