Alongside all the drama deals and the success of In Development (report here), the scripted genre was represented at MIPTV by several high-profile stars, the exclusive Buyer's Summit and the opportunity of partnering the second edition of CANNESERIES, the Cannes International Series Festival, which took place from April 5–10. Winners of CANNESERIES prizes included Beta Film's Perfect Life, named as best series.
Stars on show in Cannes included screen legend Diana Rigg (above); Serinda Swan of Cineflix Rights series Coroner, Jessica Lucas, of APC's The Murders, and Romain Duris, star of Vernon Subutex, a Canal+ original series and CANNESERIES screening that centres on a Parisian record store owner who has fallen on hard times.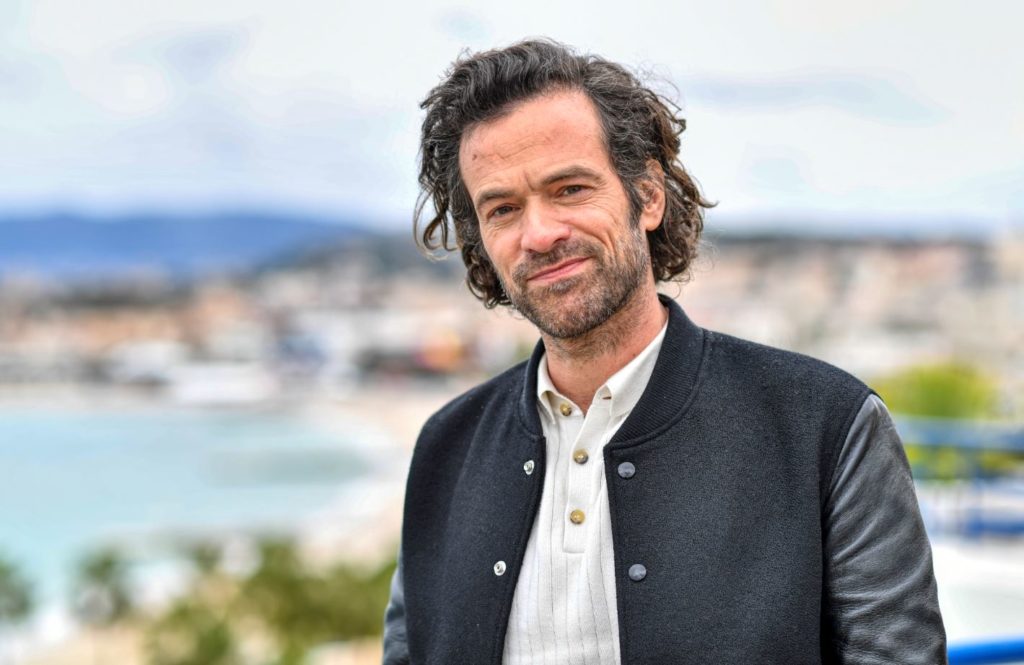 Speaking to the MIPTV Daily News, Duris (above) said Vernon "is exactly the kind of character you want to play as an actor". Best known, perhaps, as a movie actor, Duris said he is just as happy taking on TV roles: "I am not influenced by form. I'm more focused on story and characters. When you have a character like Vernon, you enter a special relationship with viewers."
The Feed, All3Media International's new series from creator Channing Powell, produced with Amazon Prime Video and Liberty Global, also had its MIPTV World Premiere TV Screening as part of CANNESERIES. Based on the novel by Nick Clark Windo, The Feed is a near-future dystopian thriller in which people's brains are directly connected to The Feed — a software implant, the equivalent of an improved smartphone. Every interaction, emotion, memory can be shared instantly.
Another hotly-anticipated series that had its world premiere as part of CANNESERIES was Beecham House, Fremantle and Bend It TV's new original from director and creator Gurinder Chadha (centre in top photo). Chadha called the show "an opportunity to tell the story of the British in India from the perspective of a British Asian. There are no heroes and villains. I try to create complex characters that you come to understand through their actions and conflicts. The best dramas are where you think you know someone is a good person and they turn out to be the opposite."
Building on the success of last year's MIPDrama Buyers' Summit, this year's edition of the pre-MIPTV event saw influential buyers given an exclusive first-look at 10 brand new scripted series from around the world. This is an expanded programme compared to last year, when six projects were on show — several of which have gone on to enjoy significant profile and success on the international distribution market.
An invitation-only event, it provided a unique opportunity for 450 leading buyers and commissioning editors to discuss trends and network on projects. The Summit opened with a Trends And Insights session hosted by K7 Media CEO Keri Lewis Brown (above). This was followed by exclusive 15-minute screenings of the 10 series in production, selected for their writing and production values, originality, and their worldwide appeal.
Lewis Brown said K7 observed "an increasing number of stories with a hyper-localised sense of place. The 'Euro-pudding' is out and narratives are often set in very precise communities, such as a small industrial town in Ukraine and Waiheke Island in New Zealand." Lewis Brown said writers can create "darker and more noir-ish stories" when there are secrets or undercurrents within a specific community.
Among this year's pitched shows, there was a strong emphasis on 20th-century period drama — with World War II a focal point. Ruth Berry, managing director of ITV Studios Global Entertainment, was at the Summit with World On Fire, an epic WWII drama she believes will resonate with the audience: "World On Fire is contemporary and wholly relatable. It has a geographical breadth and relevance."
Laurent Boissel, joint CEO and co-founder at APC, presented 1950s Cold War thriller Shadow Lines, but he stressed the importance of contemporary resonance. "Shadow Lines is a period thriller, but it is also very topical in the current East versus West climate, and its themes including election tampering, king-making and 'fake' news are explored — give it a modern edge. The characters have universal and personal beliefs that I believe are relevant in today's context."
Although the MIPDrama Buyers Summut has no official winner, buyers present are asked to elect their "Coup de Coeur", or one of the ten programmes that really found a place in their hearts. That prize went to Spain's Dangerous Moms (Señoras del (H)ampa), a blackly humorous story of a group of women who find themselves with a corpse to dispose of.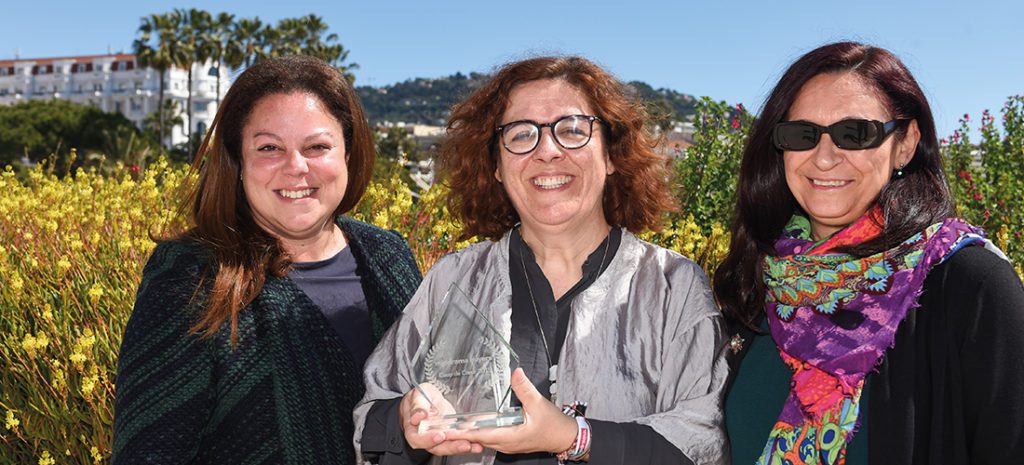 Accepting the award were (left to right) Arantxa Ecija, Head of Drama at Mediaset Espana, Silvia Cotino, Head of International Sales at Mediaset Espana, and Gloria Salo, head of international markets at Mandarina.
Ecija said: "We are very proud to receive an award for this comedy. The story is local but also has international appeal. It's about real women. It's hard when it's a Spanish comedy with English subtitles; we weren't sure what the reaction would be and whether the jokes would work. But straight away at the screening we realised that the audience got it, and they were laughing."