Actor Richard Gere said at MIPCOM that his brand new original BBC drama, MotherFatherSon, was an attempt to "tell a story that relates to this crazy moment on the planet", adding that "you can't compete with how crazy someone like Trump is, and many of these tribalist nationalists".
The eight-part series, broadcasting in 2019 in the UK, is a political and emotional thriller exploring the social and economic power wielded by Gere's character Max, an American media mogul with businesses in London and around the world.  But it is also a look at secrets and lies "and the abuse of power within a family", said Hilary Salmon, executive producer for BBC Studios Drama London.
Written by Tom Rob Smith, the story also features Helen McCrory as Kathryn, a British heiress estranged from Max following the breakdown of their marriage some years before. Their 30 year-old son Caden (Billy Howle), runs Max's UK newspaper and is primed to follow in his father's footsteps as one of the most powerful men in the world.
But when Caden's self-destructive lifestyle spirals out of control, the devastating consequences threaten the future of the family, its empire, and a country on the brink of change.
"Tom has created a dysfunctional family drama about good-hearted people trying to be the best they can, allowing us actors to play with the rich emotions of that, exploring power in general," Gere said. "I feel comfortable calling it a neo-Shakespearian story."
He added: "The reality-show President we have highlights the real stuff even more. We have become accustomed to see lies and artifice. When you see something that honest and heartfelt, with a desire to make things better, it's even more powerful."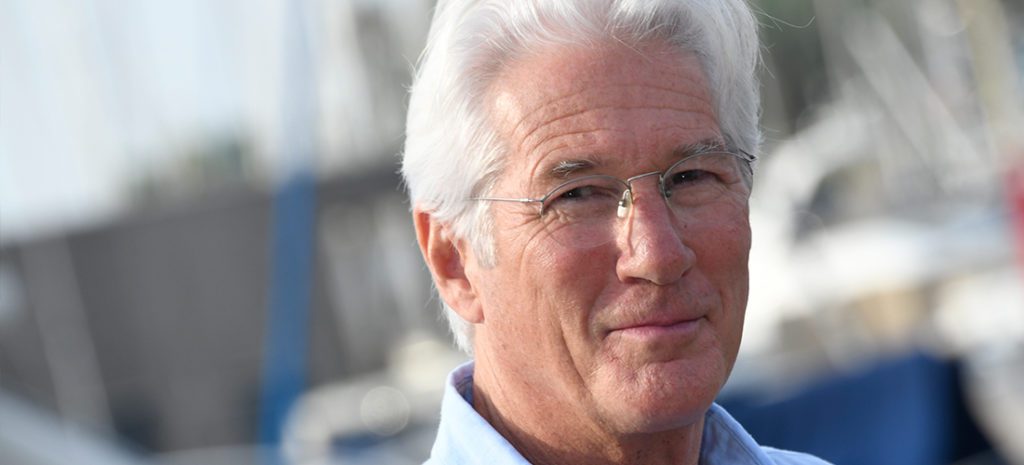 "We wanted to make a really bold and ambitious piece of television that matches the ambitions of Tom's script and we're really proud of the way it looks. There hasn't been a time when it's been more pertinent to examine the nature of power, how it's obtained, and why we are so drawn to it. And it's probably become more pertinent in the time we've been filming it," added Salmon.
Gere said that the title was also a chance to contrast US and UK culture, describing a scene where his "trashy, tabloid mogul is throwing money at a traditional, establishment British newspaper" which he wants to buy. "I have to remind them that there are no other bids on the table, and they compromise and sell it to me," he said.
"It's an extraordinary monologue," writer Tom Rob Smith said. "He's dancing around the establishment, he's not bullying, but seductive and perceptive."
According to Howle, his UK-raised character clashes time and time again with his American father who is also his boss. "There is love there, but they are at loggerheads for the differences in their belief systems."
"It's such a dense script," Gere said, calling the writing team "acrobats with language".
"The three of them are simply extraordinary and very different," Smith said. "This is a showcase, it's really a masterclass in acting. We just sit back with the scenes and let them run."
Gere also paid homage to Howle, describing him as "one of the best actors that I've ever worked with – and I've been around a long time. This kid is extraordinary. He will really blow your mind."
Gere said the series was his first real foray into television, adding, "this is where the most interesting work is being done by actors right now. The world is so turned upside down in terms of movies." He said that the project felt like "an eight-hour movie. It's telling a very deep, dense story."
When asked if the experience had inspired Gere to take on further television roles he quipped "not this year!" alluding to the series as "a huge artistic challenge".
"The stamina you need is very different to movies. But at this stage in my career, that's what I'm looking for," he said. "I don't need to work. I want to take on challenges like this."
Salmon said that while the series had been designed as a mini-series, there was an opening for it to come back, depending on "how the audience responds to it".
This and more in the MIPCOM News Issue three, out October 16. This article was written by Isobel Lee and edited for MIPBlog