This morning's big MIPTV star was award-winning filmmaker Robert Rodriguez, whose latest project is a live-action, shortform virtual-reality series called The Limit. It's due to premiere on Surreal, a channel being launched as an app for VR headsets later this year by STX Entertainment's STX Surreal subsidiary. Rodriguez was joined by STX Surreal co-founders Rick Rey and Andy Vick, and writer/director Racer Max Rodriguez (his son), with Deadline international editor Peter White moderating the session.
STX Surreal has produced more than 100 VR experiences over the past five years, generating tens of millions of views. But it sees a challenge. "The big question to be answered is, despite the billions of dollars invested in the technology behind the art, and the enthusiasm of early adopters, why hasn't the medium yet broken through? We think it's a content problem," said Rey, adding that STX wants to make VR that attracts a younger, millennial audience, often via their smartphones.
Rodriguez talked about the birth of the project: son Racer came up with the idea. Michelle Rodriguez plays the lead character, a "genetically enhanced weapon of mass destruction hellbent on destroying the covert agency that created her," as STX describes the project. "Immersing ourselves was the approach" to getting it right, said the director. As such, The Limit is shot from the viewpoint of a protagonist with whom the lead character interacts.
"We thought this would be a cool way to make something where you feel like you're inside a motion picture… jumping out of an airplane, going through urban warfare," he continued. "I thought it could feel more engaging than what you had seen before."
Racer said he's always been passionate about gaming and their interactive storytelling. "When I started discovering VR, I found it has such high-level potential for that kind of storytelling," he said. "I love roleplaying games with grand stories that you play as a character of the story… Those are the kind of immersive stories that I really like."
Robert said he'd been disappointed with existing cinematic VR. "It's almost like having a really distracted audience member watching you on a stage… and looking everywhere but at us!" He relished the challenge of doing point-of-view fiming, he said. "There were a lot of 'can'ts' already, which always gets me interested… it meant not enough people had messed with it! If you do all of the things you're not supposed to do, you'll come up with something no one else has done…"
Vick also had a warning: "We're in this dangerous place where the technology is outpacing the delivery of the content that's actually going to get people exited about buying these things. There's plenty of headsets out there, but now it's time to make some content that kicks ass!… We need to take this into mainstream… This is its own new format… VR is its own thing, and we're trying to put it on a pedestal and shine a bunch of lights on it."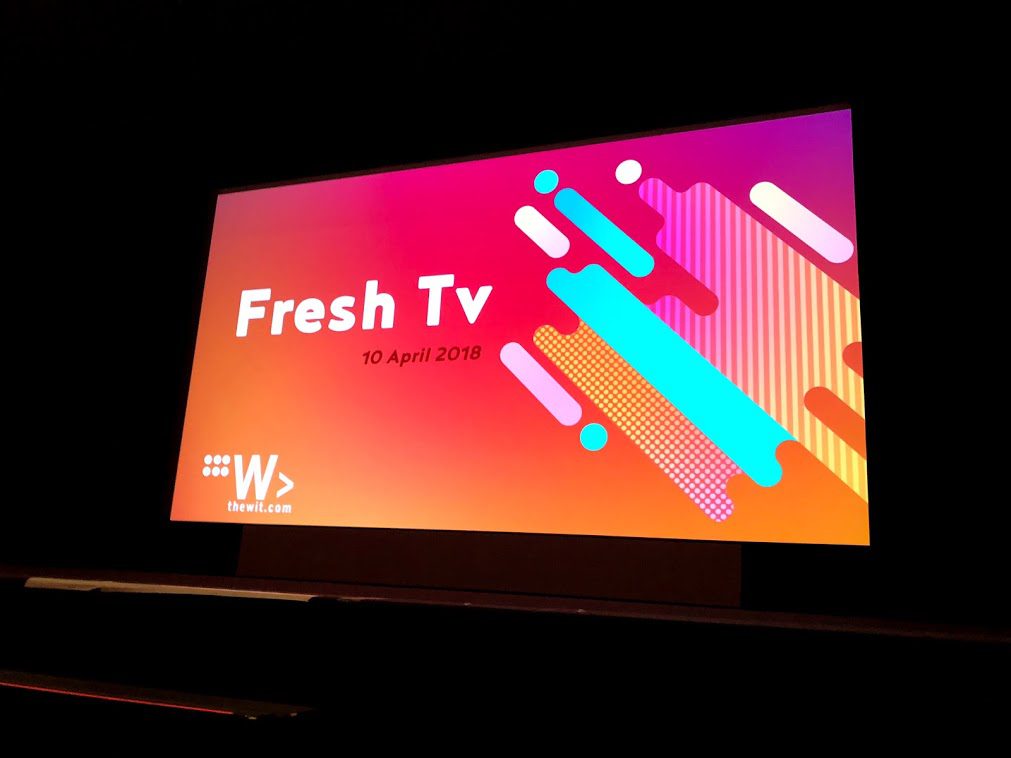 Virginia Mouseler, CEO of The Wit, also conducted the most anticipated Fresh TV session of the week today: The Fresh TV Formats edition. She kicked off by hailing 2018 as "the year of inclusive TV."
Game shows took centre stage, with formats like Genius Junior (distributed by WBITVP), hosted by Neil Patrick Harris and composed of kids battling with smarts. There was also Brightest Family (ITV Studios), where 16 family teams, captained by teenagers, compete in a knowledge quiz; What Would Your Kid Do? (TwoFour Rights), where parents guess how their children will behave in different situations; and Puzzle Masters (ESG), where students compete in puzzle-solving challenges; the winners face puzzle wizards from around the world until one is crowned Ultimate Puzzle Master.
Illness and tragedy were also salient topics. In Dr Davy (Be Entertainment), sick kids in hospital share personal stories, with help from a doll called Doctor Davy, who has a camera in his stethoscope. Imagine It's You (TNFP) reconstructs the drama and aftermaths of people who unintentionally caused fatal accidents. Between Life and Death (LineUp Industries) pairs depressed, suicidal young people with terminally ill youngsters, and My Wonderful Life (SkyVision) sees people with terminal illnesses recording messages and arranging surprises for those they love, delivered after their deaths.
Lastly, Stories from Norway (Nordic World) was hailed by Mouseler as an innovation in a sector oft criticised for having too little. In this format, witnesses to a real event that happened in Norway are interviewed about it… then YouTube superstars the Ylvis brothers perform a parody musical about the experience. A sample is above.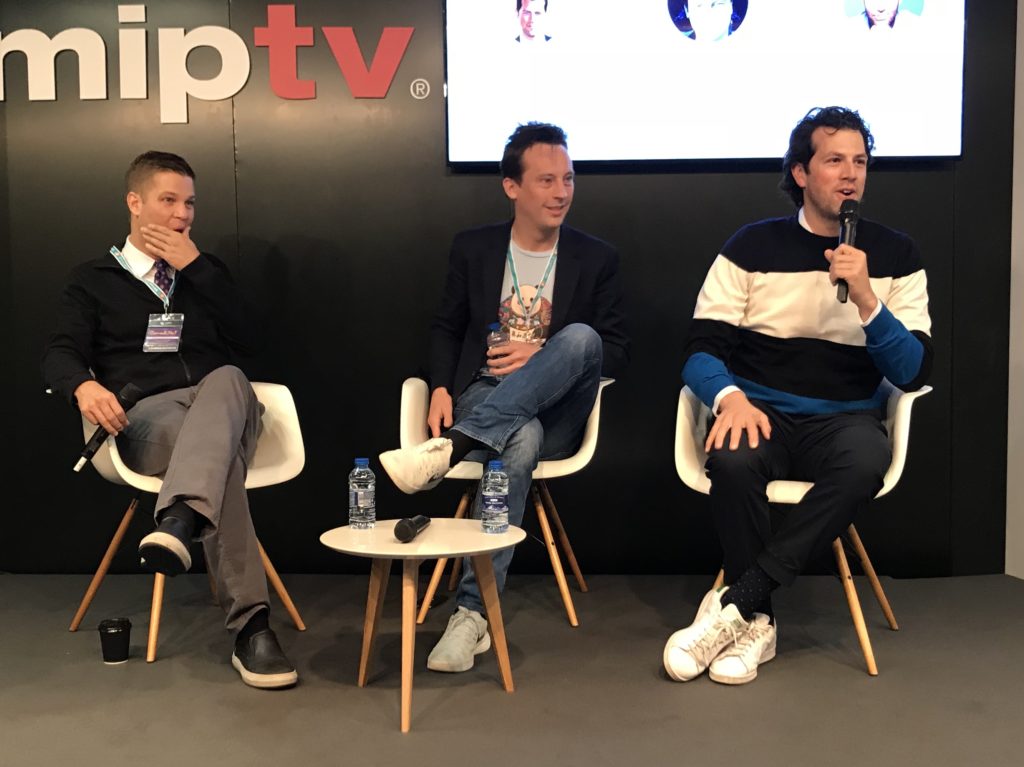 We've been hearing a lot this week about the so-called FAANGS (Facebook, Apple, Amazon, Netflix, Google and Snapchat) and what they want from content. A panel session this morning explored the first of them: Facebook. Specifically its YouTube-rivalling Watch initiative, which showcases professionally-produced shows on the social networking platform. Speakers included Jeroen Koopman (centre) creative producer at NewBe, and Stone Roberts, SVP of global video strategy at Refinery29 (left). The moderator was Tubefilter CEO Drew Baldwin.
"It's built around a very different set of standards: for lean-back viewing as opposed to scrolling drive-by," said Roberts. Shows are funded by mid-roll ads, with the revenues shared between Facebook and producers. Koopman reminded the audience that producers can apply to create their own 'pages' for shows, which he sees as having good potential. "We also see a lot of creators coming from YouTube, and they use Watch, their show page, almost as a YouTube channel. But that doesn't work as well: it works a little, but it doesn't take [advantage of]all the potential that Facebook offers," he says.
It's a time for experimentation around the content itself, with Roberts having seen a mixture of 16:9 and vertical-shot content. Refinery29 has also explored different episode lengths, from one to five minutes. "When the opportunity arose, the goal for my team was to present the broadest kind of portfolio that we could… We saw certain things popping that we wouldn't expect," he said.
Koopman agreed. "The most important thing to realise is it's a video coming in your feed, compared to YouTube, where you click on the thumbnail of a video you want to watch. On Facebook you need to be engaging in the first three seconds," he said. "First three seconds getting the attention, then 10 seconds to explain what they're gonna see, then hopefully keep them for three minutes or more. Because a mid-roll is only possible in a three-minute [at least]video."
The pair also referred to predictions of a surge in television created from the ground up for mobile viewing and social interactions. "Story will always be king. And seeing our audience, we truly believe that the passive lean-back 16:9 living-room experience, is in many ways already being replaced by a much more active, engaged community standpoint," said Roberts.
Koopman backed him up: "I think every platform has its own type of show… But every show has to have a great story, and on Facebook high-quality engagement and building a community around your show is far more important than on linear TV, or even on Netflix."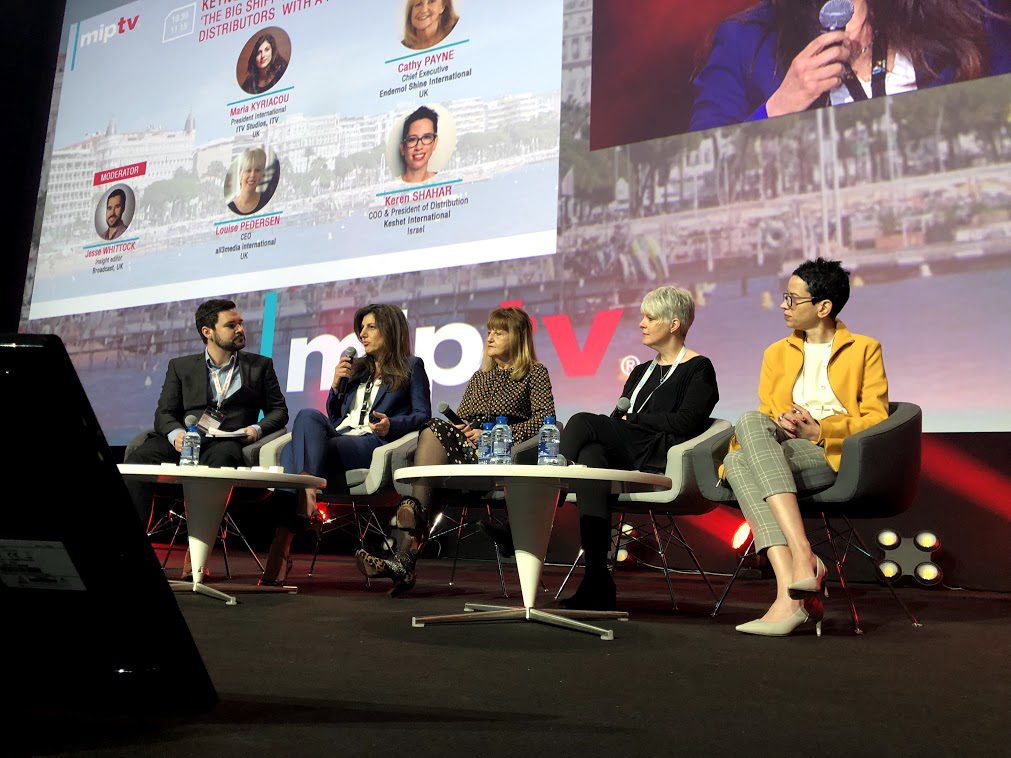 Today's big shift megapanel touched on the theme of distributors with producer mindsets. It featured (above, left to right) moderator Jesse Whittock, Insight editor, Broadcast; Maria Kyriacou, international president, ITV Studios; Cathy Payne, chief executive, Endemol Shine Group; Louise Pedersen, CEO of all3media international; and Keren Shahar, COO & president of distribution for Keshet International.
Payne said a lot has changed in the 10 years since she joined Endemol, prior to its merger with Shine. Back then, Endemol's catalogue of scripted products was thin. "Attention on scripted products was more domestic; you didn't see scripted traveling as it does now," she explained.
As times change and "as we move across territories, how we behave and when producers and distributors connect shifts," said Kyriacou, who said balancing various needs is a fine line. "We call ourselves a creative-led business, and we have to live by that. What the distributor does is try finding the appropriate level of funding to make the show the producer wants, and that the commissioner has ordered. We have to make sure we understand that."
"It's important to have a lead editorial creative voice," Pederson agreed. "Who's the key buyer making the really important creative decisions? When you've got a broader mix of financing partners, that can be complicated in terms of who wants what and how you manage it."
Pedersen also said, "Any distributor's key mission statement is sell more content for more money to more customers. This panel deals with the front end of that, which is how do you get more content to sell? That means getting involved in developing shows earlier, financing treatment scripts and hoping you can work with the producers to get those shows commissioned, financed and into market. The challenge is making sure there's still enough producer back-end so they make a profit from the shows." Thus, "developing with producers and finding non-traditional broadcast partners was a big focus last year, driven by a competitive landscape in distributing content."
In other words, the relationship between distribution and production isn't just blurring; it's growing more symbiotic as financing strategies complexify. Trust, an editorial line and a clear model for collaboration are key. Shahar summed things up best: "When choosing who to partner with in terms of distributors, producers look for distributors that will bring an added value—not just pure money."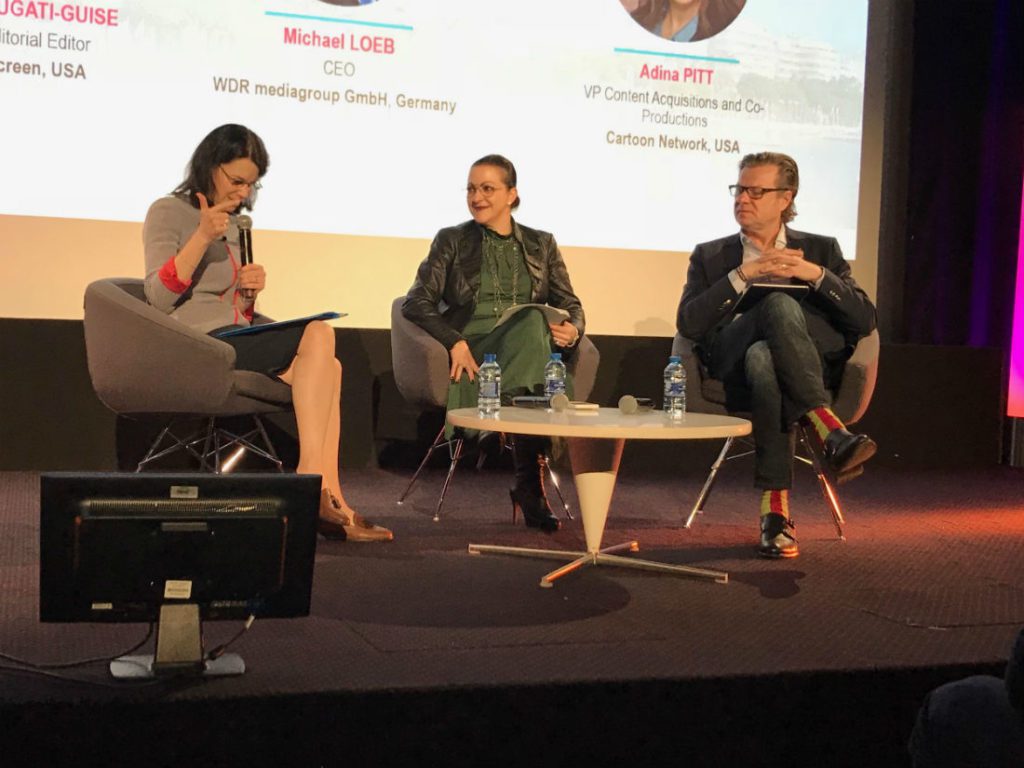 Today also saw a showcase for the nominees at this year's International Emmy Kids Awards. The producers nominated for their work in children's content gathered, while speakers included WDR CEO Michael Loeb and Cartoon Network VP of content acquisitions and co-productions Adina Pitt.
The pair discussed some enduring values of great children's content. "I think that universal storytelling is what everybody's driving for: that thing that makes a connection with the consumer. The visual isn't going to make that any better or worse," said Pitt. "If the fundamentals of your story are aspirational: if there's wish-fulfilment, it's entertaining, it has heart or humour, the rest is just gravy."
Pitt praised the quality of the animation on show in this particular awards. "There's incredible diversity in animation now, and I'm seeing a trend in people going back to basics: 2D. And focusing their resources on the writers, on the editorial piece. And I think that's really refreshing."
The pair also praised the quality of the best kids' factual content in 2018. "It's in the very nature of human beings to be curious and overcome boundaries. Education content should always be entertaining, whether it's on television or in museums," said Loeb. "I do think there's room in the world for great educational television for older kids, but I think it has to be handled in a way that is talking to them, not at them," added Pitt.
The International Emmy Kids Awards are being held tonight at the Intercontinental Carlton Hotel. Watch for tweets from the purple carpet from @MIP and @iemmys, as well as announcements of the winners.
Additional reporting by Stuart Dredge