Monaco-based Daro Film Distribution has entered into an exclusive distribution agreement with Canadian film and TV production company Muse Entertainment. The deal covers English-speaking Africa, Eastern Europe and the Baltics, and includes acclaimed mystery movies The Aurora Teagarden Mysteries (12 x 120 mins), The Gourmet Detective (4 x 120 mins) and Fixer Upper Mysteries (6 x 120 mins). The deal was finalised by Muse CEO Michael Prupas and Daro president Pierre-Andre Rochat (shown above). "Muse's productions have an exceptionally high market value internationally and I look forward to presenting them to our key client base at MIPTV," said Rochat. Founded in 1982, Daro Film Distribution has grown to become an important independent distribution company, representing more than 100 producers from around the world. Daro has a catalogue of over 5,000 hours, ranging from blockbuster theatrical films and action series, to TV movies, cartoons and documentaries.
All3media international has sold both the format the finished series of Spun Gold Television's The Real Full Monty to Seven Network Australia. The news follows a pre-MIPCOM sale to TVNZ and an option deal with France's Pernel.The Real Full Monty (above) sees a group of male celebrities bare all in an hilarious homage to the iconic British film. However, the format also has a serious purpose: to raise awareness of male cancers.The original BAFTA-nominated UK show, which featured Wayne Sleep, Ashley Banjo, Alexander Armstrong, Dom Littlewood, Harry Judd, Danny John-Jules and Matthew Wolfenden, was one of UKTV's highest rating non-scripted programmes of 2017. It also spawned a female version — The Real Full Monty: Ladies' Night — which focused on raising awareness of breast cancer. Daniela Neumann, managing director of Spun Gold, said The Real Full Monty was more than "a big show with warmth, humour, joy and real emotion". She added: "At its heart is an important message about the need for all of us to check ourselves regularly. We were inundated with messages from people saying that, as a result of watching the show, they got checked out and prevented a potentially fatal late diagnosis." The Australian remake will be hosted by comedian Shane Jacobson.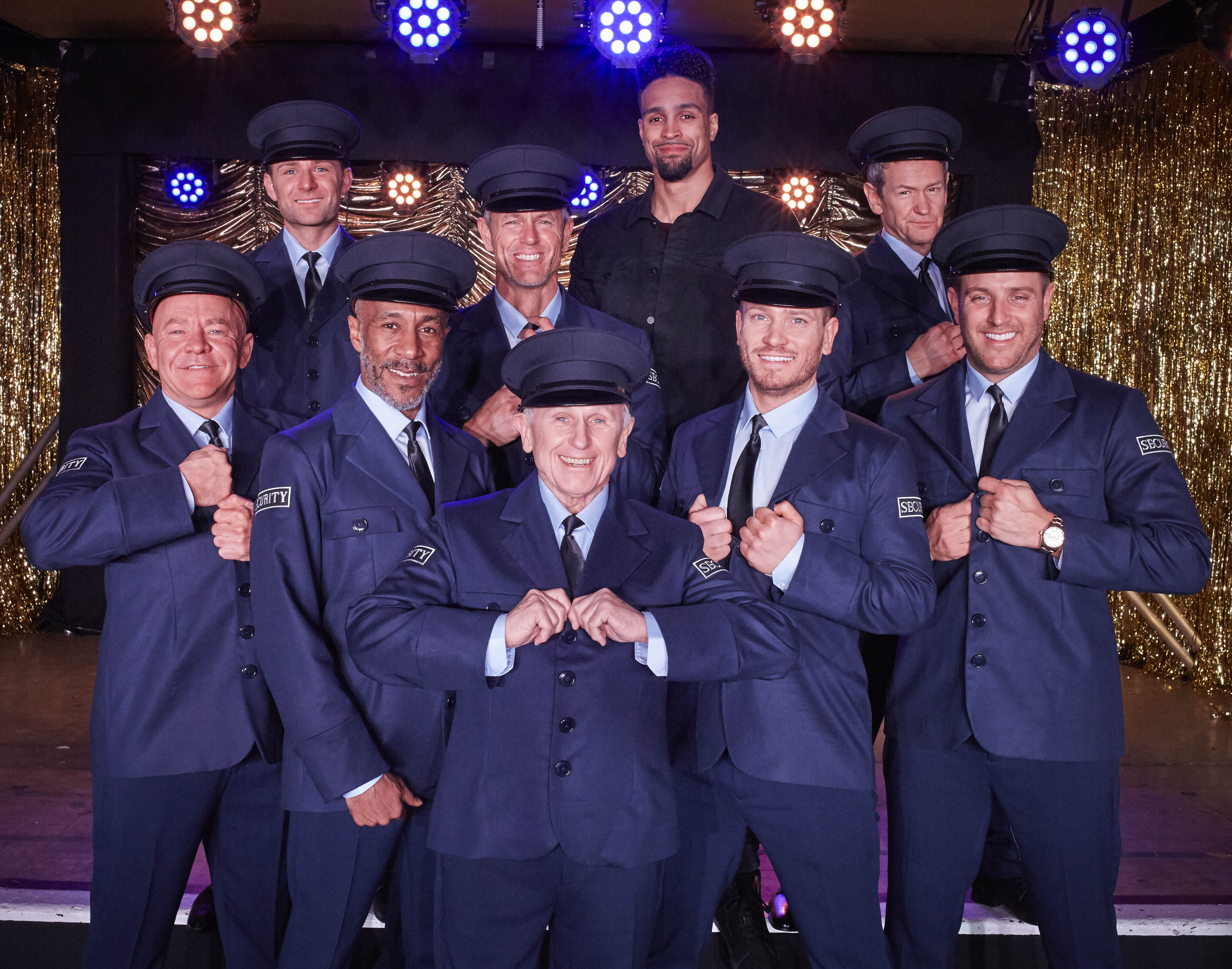 Connect3, the Cineflix Media-backed content company launched in late 2017 by Pablo Salzman, has started its first MIPTV with two format deals. As part of its strategy to turn Quebec formats into international hits, the company has optioned Productions Lustitia's SOS: Stories Of Survival. The format, now in its third season on Bell Media's Ztele, sees celebrities thrown into challenging outdoor survival situations. It is represented internationally by Cineflix Rights, which has already closed an option deal for the format with Sweden's Nice Entertainment Group. Connect3 has also optioned Coco.TV's 100 Years At The Table, which airs on Tele-Quebec. In the show, top chefs explore a nation's history through cuisine, preparing dishes inspired by famous characters, places and events. Salzman said: "These two strong formats tap into the global appetite for engaging and stimulating content with a local twist. The deals also underline our hands-on approach to connecting our creative partners and their projects with the right content platforms, to bring their stories to an international audience."
Cineflix Rights has signed a first-look partnership deal with award-winning UK factual producer Talesmith, helping the London-based indie develop projects in exchange for exclusive worldwide distribution rights. "This is a win-win opportunity," added Ulla Streib, COO, Talesmith. "Partnering with Cineflix Rights will help us ramp up development and production of more innovative content for the international market. "The deal also includes the option to co-produce content with Cineflix Media's in-house production teams in North America, following the success of Rediscovering T.Rex, a UK/Canada co-production for the BBC, CBC, France Televisions, and CanalD. Richard Life, VP Acquisitions, Cineflix Media who closed the deal with Talesmith said: "The Talesmith team are incredibly creative and full of ambitious ideas. They have a great track record and their high quality, blue-chip specialist factual programming is in strong demand internationally." Chris Bonney, CEO, Rights Cineflix Media agreed: "Broadening and deepening our relationships with producers means we can provide them with the funding and expertise to get their shows greenlit, while adding outstanding content to the Cineflix Rights catalogue."Cineflix Rights recently signed a development and production partnership with Monty Hall's Seadog Productions, and is launching its latest series My Family And The Galapagos at MIPTV 2018.
Sophie Ferron and John Baghdassarian
Media Ranch secures new deals at MIPTV. The Canadian producer/distributor has secured several new deals at MIPTV. Among these, international media firm Olympusat has acquired True Sex Confessions for the US Hispanic market. A 13 x 30-minute factual series in which people share their weird and wonderful sex experiences, True Sex Confessions originally ran on Canadian French language lifestyle and entertainment channel Moi & Cie. Prior to the Olympusat deal, it has been acquired by Channel 10 in Spain, Sky Italia's Cielo in Italy and SPI International, which picked up the show for broadcast in Poland and is distributing it in China. At MIPTV, Media Ranch has also sold the format rights for Verdict on Demand to German producer Imago TV. Originally created by Dutch producer Vincent TV Producties for SBS6 in The Netherlands, the show features a legal expert making house visits to people struggling with issues they can't resolve. Another format sale has seen Endemol Shine Germany pick up the option rights to comedy panel show Who Am I? Media Ranch will also introduce a new Israeli format at MIPTV 2018. Entitled Face It, the show brings celebrities face to face with vocal trolls. Commenting on the new deals, Media Ranch president Sophie Ferron (above) said: "There are no borders to great storytelling as these recent sales and acquisitions show. Our passion for compelling content mixed with a fierce hands-on approach enables us to touch audiences throughout the globe."
STB TV Channel has acquired the scripted format rights to Nippon TV's award-winning drama series Mother (11 x 60 mins) and will be remaking the series in either Ukrainian or Russian. The scripted format has already been sold to South Korea and is currently airing on tvN and has been selected for CANNESERIES. The deal marks the first time that a Japanese drama has been produced as a format in Ukraine. The announcement was made jointly today by Atsushi Hatayama, president of international business development for Nippon TV, and Ekaterina Shevelyuk, head of programming for STB. "Seeing Mother produced by another prominent drama-producing country such as Ukraine is a great honour," Hatayama said.
These articles were written by Rachel Murell and Andy Fry for MIPTV News magazine, and edited by Kristine Clifford. Read all MIPTV publications online here…