In Development, the first ever Cannes Drama Creative Forum, kicked off today. This two-day event is dedicated to fast-tracking new drama productions at an international level.
Co-organised by MIPTV and CANNESERIES, it aims at helping creators make their projects real by matching them with a number of selected decision-makers, investors, broadcasters, distributors and agents. In his opening remarks, advisory board member Cinémage's Serge Hayat said that In Development has 3 objectives: "Discover new projects, connect with each other, and learn about what's going on in financing, AI, book adaptations and so on. The next two days will be practical and concrete."
What's more, all this networking takes place in a uniquely natural decor: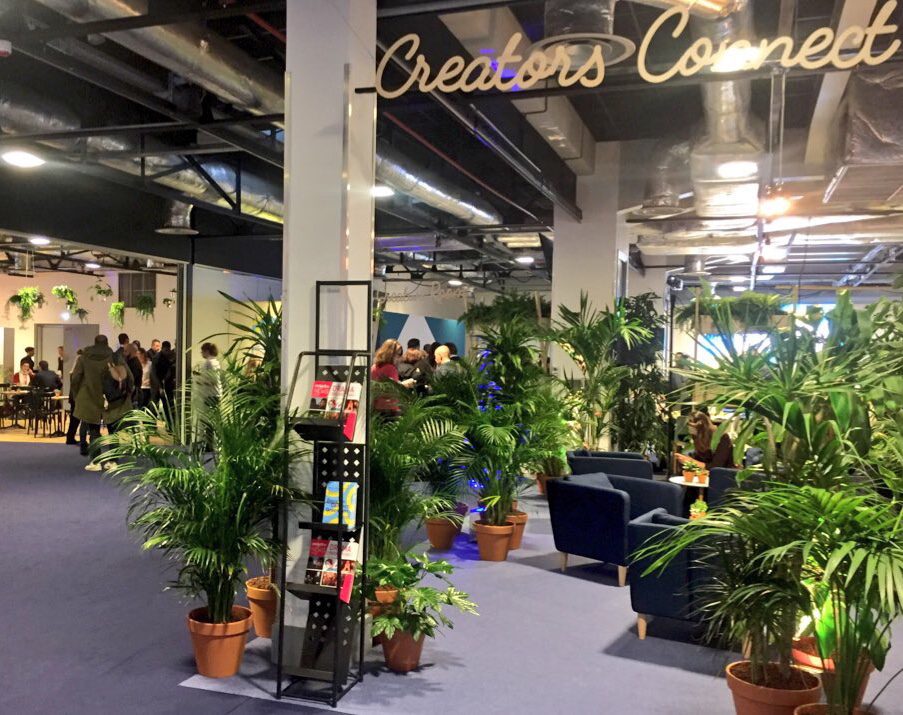 After the round table matchmaking breakfast (pictured below), the first pitching session of the officially selected In Development projects started. 8 projects in development and 4 early-stage projects have been selected by members of the In Development Advisory Board amongst a massive response of 344 submissions from 46 countries. As well as winning the opportunity to pitch a project to a high-level professional audience, the selected projects may be eligible for development funding from In Development's Official Partners: leading independent European producer Federation Entertainment and French think tank "La Fabrique des Formats".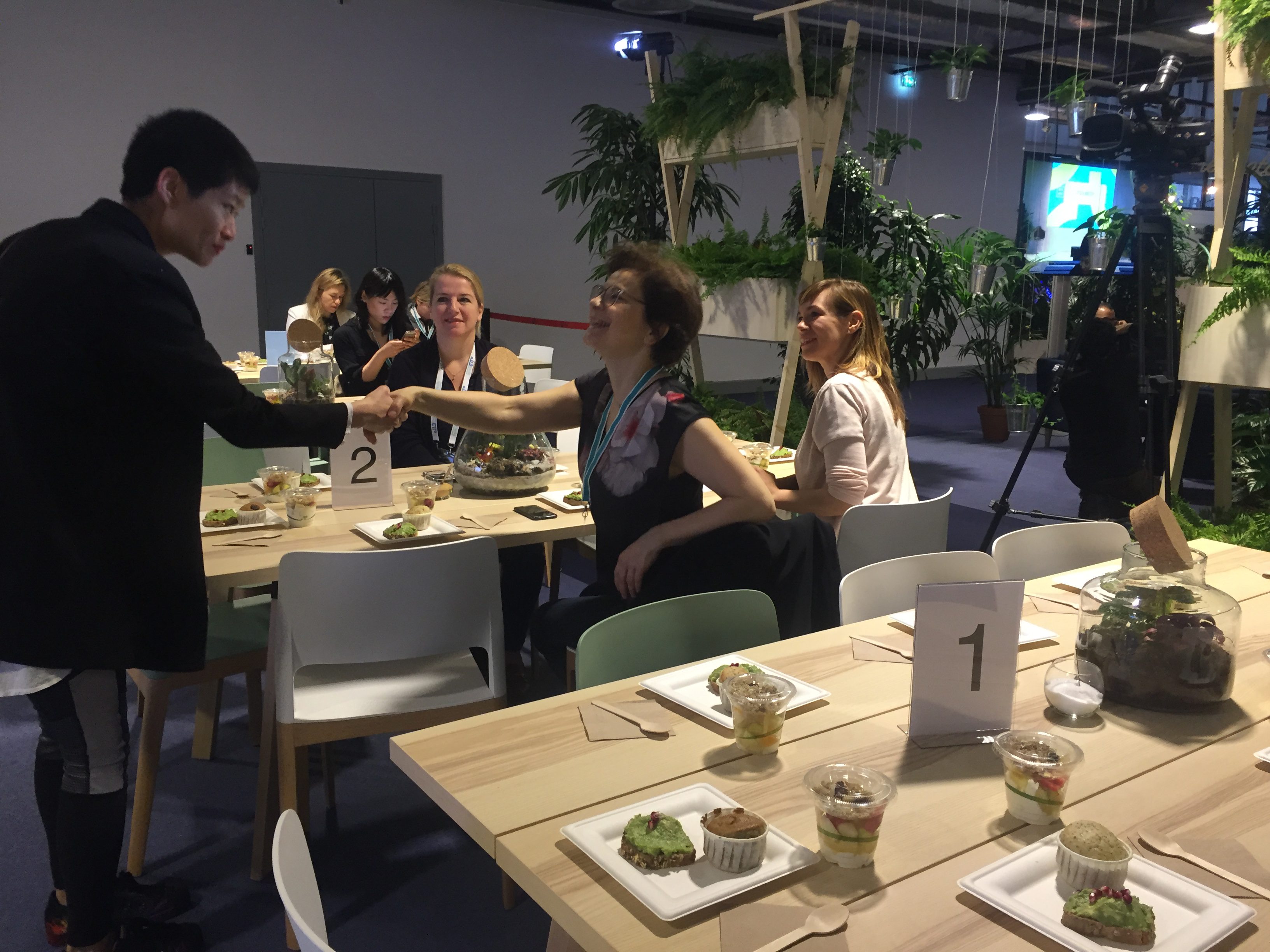 Furthermore, the selected creators pitching at In Development receive immediate feedback by a panel of key decision-makers. The panel of international key decision makers this morning existed of: Marie Jacobsen, Executive Vice President, Programming & Production Networks, Sony Pictures Television Networks, Stephen Mowbray, Head of SVT International, Acquisitions and Sales, Sveriges Television, Rola Bauer, Managing Director, STUDIOCANAL TV, Philipp Steffens, Head of Fiction, RTL Television, Moritz von Kruedener, General Manager, Beta Film, and José Miguel Barrera, Chief International Business Development, Dopamine Mexico.
The first In Development project pitched today is called GR 5. It's produced by Zodiak Belgium and created and written by Gert Goovaerts and Lynnsey Peeters. It's a psychological road thriller about a group of travellers in their twenties taking the Great Route 5 in memory of their friend, Lisa, who disappeared five years earlier when taking the same path on her own. The physically demanding undertaking leads to a confrontation with themselves and a search for the truth behind Lisa's disappearance.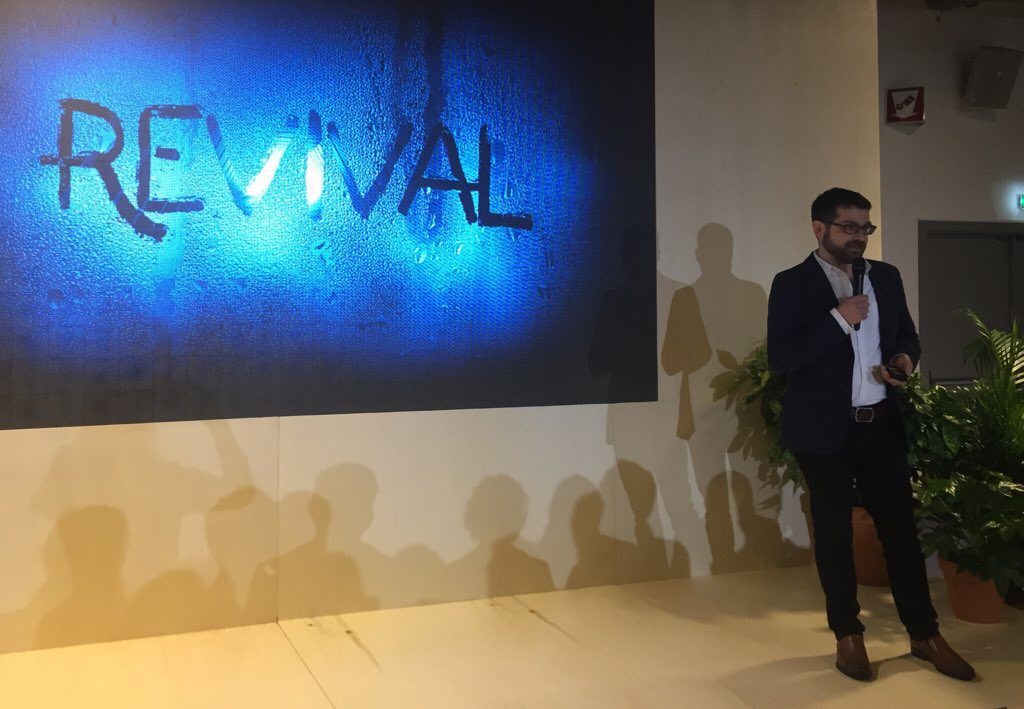 The second project, called Revival (above) was one of the early-stage projects looking for financing and development. This darkly comic drama which takes place in the near-future is about imperfect people trying to make sense of their imperfect lives. It follows a couple's tumultuous marriage and how everything changes when some of their previously dead clients are revived. Revival is created and written by Canadian Joseph Kay (above).
The third In Development project of this pitching session was Dead Head by Screentime NZ. It's created by Philly de Lacey and John Banas, and is about an acclaimed psychic who is exposed as a charlatan, at the height of her fame. The project is already 70% financed and the creators are looking to close the gap with a distribution or/and production partner.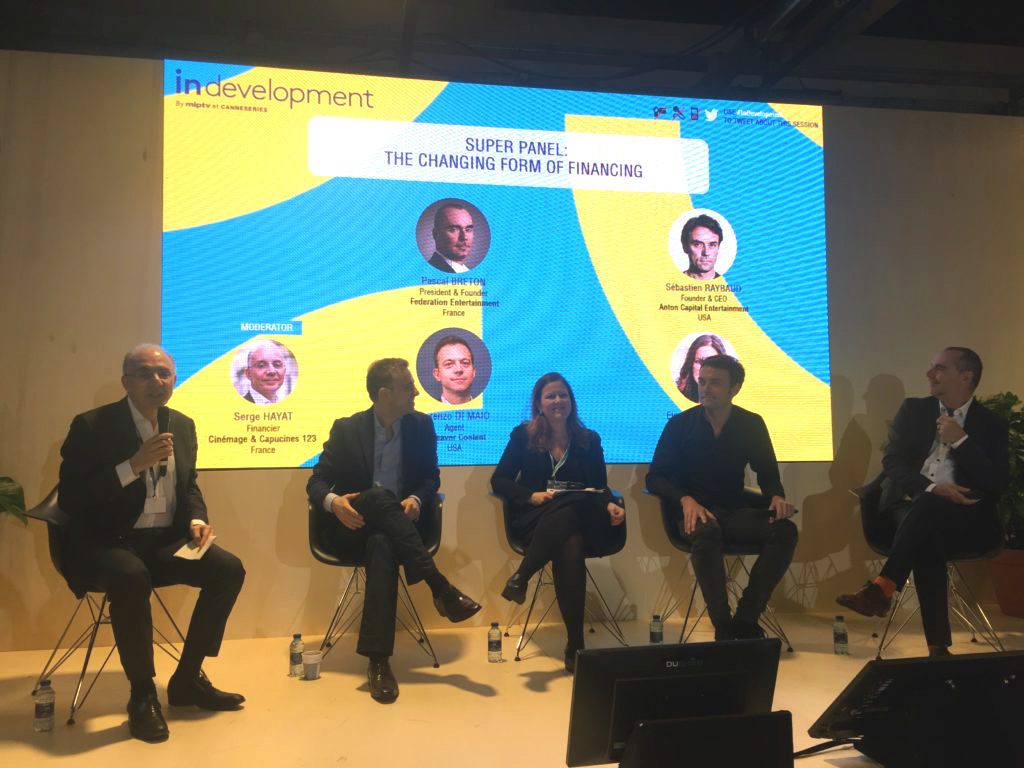 There then followed a super panel discussion about the changing form of financing. With a new tribe of specialised financiers and online platforms, there are plenty of new ways to find the money that makes the difference. The Super Panel included Pascal Breton, President & Founder, Federation Entertainment, Sébastien Raybaud, Founder & CEO Anton Capital Entertainment, Lorenzo Di Maio, Agent, Endeavour Content and Eleonora Andreatta, Director Rai Fiction. The panel was moderated by Serge Hayat. 
Lorenzo Di Maio started the discussion by stating: "There has never been more scripted drama and also the quality locally and internationally has increased." So how do you break through all this noise to get your show financed? He suggested that creators should "build a show that has local resonance and international value." He referred to CANNESERIES Official Competition show Killing Eve, which is a British show, but deals with universal themes that make it internationally appealing.
You need to make your show unique. "One way to add uniqueness and international appeal is casting a global star", says Eleonora Andreatta, and refers to RAI's hit show Medici: Masters of Florence, starring Dustin Hoffman as Giovanni di Bicci de' Medici. He was the first person being cast which helped financing the project. It's financed by RAI, HBO and Fremantle, which is selling the show internationally.
For both Sébastien Raybaud and Pascal Breton the biggest challenge is not money, but finding great projects and exceptional showrunners and writers. "We have to create the next talent by making young people work with excellent writers." suggested Eleonora Andreatta.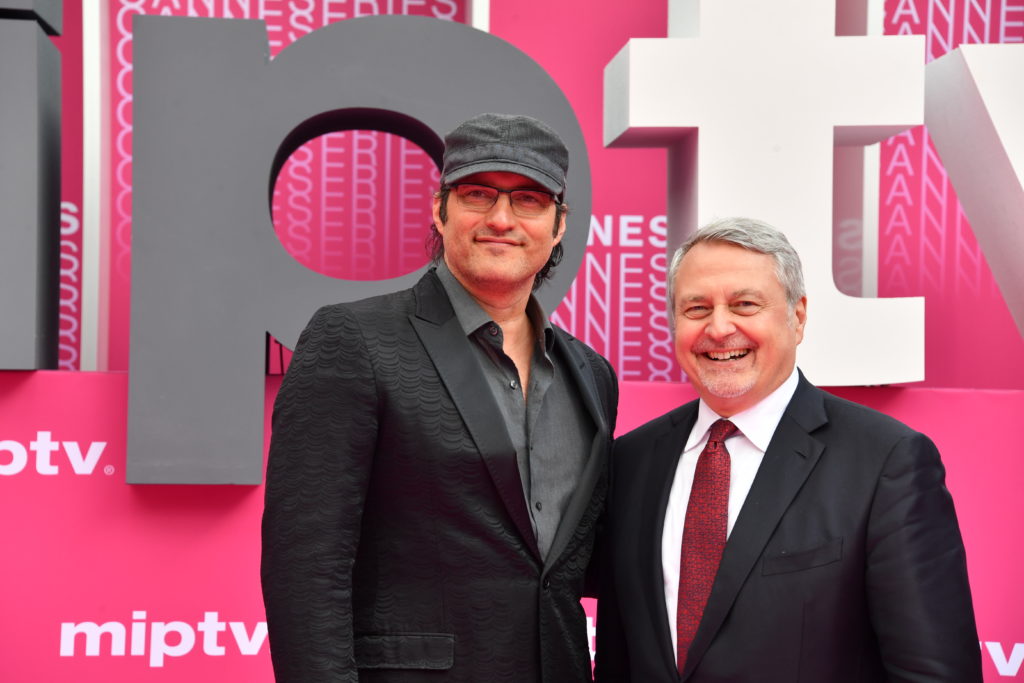 The Croisette was buzzing with star power last night as MIPTV and CANNESERIES' stars walked the pink carpet. Amongst them were filmmaker Robert Rodriguez (From Dusk till Dawn, Sin City; pictured above with Reed MIDEM's Paul Zilk), The End of the F***ing World star Jessica Barden; and Mexican director Gael García Bernal (pictured above), whose show Aquí en la Terra was screening last night, together with Italian Official Competition show Il Cacciatore.
You can admire the stars in all their glory in our Twitter feed, and in the MIPTV News magazine!