This is the latest in a series of posts by the MIPTV News team, summarising the highlights of an action-packed week in Cannes. More soon!
Drama took centre-stage at MIPTV 2017 thanks to the second MIP Drama Screenings, a showcase of some of the best new drama series from around the world. In addition, there were several other drama screenings, the annual International Drama Co-Production Summit, and a number of drama-focused conference sessions that provided insight into the sector's key trends.
The MIP Drama Screenings showcased 12 series from markets such as the UK, Russia, Germany, Brazil and Scandinavia. A number were awarded prizes, including Jailers from Brazil and Babylon Berlin from Germany — both of which were Grand Jury selections. A Buyers Jury and Critics Jury both awarded prizes to Denmark's Ride Upon The Storm, with further awards granted to French sci-fi series The Mission and UK drama Clique (top image; full MIP Drama Screenings winners in our report, here; and watch the ceremony in full below).

MIPTV's other screenings provided an additional platform for a wide range of excellent dramas. There was the MIP Drama Latam Screenings session and a Pre-LA Screenings Showcase, in which Disney Media Distribution and Lionsgate gave a sneak preview of upcoming shows such as Marvel's Inhumans and Dirty Dancing (full session report here).
There was also the first ever MIPTV Asian World Premiere TV Screening, in which the focus of attention was Japanese action-series Crisis, produced by Kansai TV. Based on award-winning writer Kazuki Kaneshiro's story, Crisis focuses on the activities of the Security Bureau of the National Police Agency, a special forces division responsible for tackling issues such as terrorism, religious cults, military espionage, illegal drug organisations and political assassination.
Students of French TV drama will know that many of the country's recent international hits have either been crime or supernatural series (for instance: Witnesses, Braquo, Spiral, Les Revenants). So one new show that caught the eye was comedy drama Call My Agent!, distributed by Francetv Distribution. This show, produced by Mon Voisin Productions and Mother Production for France 2, was the subject of a Screening. During the week it sold to Swiss broadcaster RTS and Belgium's Proximus.

Another market highlight was Monday night's World Premiere TV Screening of Riviera, a lavish new 10-part drama created by Oscar-winning director Neil Jordan. Set amid the glamour of the French Riviera, the story follows the moral descent of a smart and resourceful art curator (played by Julia Stiles, above), who discovers her fortune is tainted by dishonesty when her billionaire husband is killed. The show is distributed by Sky Vision, whose managing director Jane Millichip said: "There's a massive demand for escapism among audiences and Riviera absolutely delivers that."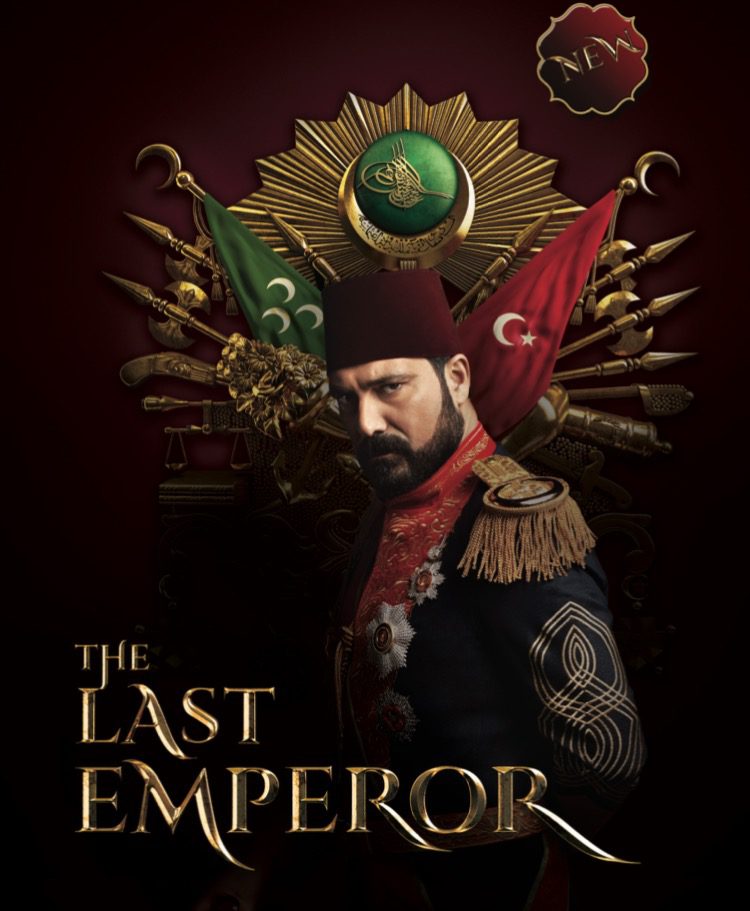 Other screenings included TNT Germany's 4 Blocks and Mistco Turkey's The Last Emperor (above). Commenting on the latter, Mistco vice-president sales & marketing, Aysegul Tuzun, said: "The story sheds light on the 14-year reign of the strongest Ottoman Emperor in the 19th century, Abdulhamid Han. Apart from its quality production and cast, it also draws a correspondence between history and modern day, illuminating the recent past of Turkey."
ZDF Enterprises was at MIPTV with Before We Die, a Sweden-based drama that centres on an aging police officer Hanna (61), who has to take on a dangerous undercover investigation into a criminal biker gang. ZDFE also presented Maltese as a Screening. Based in Italy, Maltese tells the story of Commissario Maltese, a detective driven by the pursuit of truth in a world shaped by corruption and lawlessness.
A key event at MIPTV is the International Drama Co-Production Summit, which this year was held at the Majestic hotel on Tuesday morning (April 4). The event, supported by leading agency UTA, was a mix of networking sessions, panels and keynotes spread across two-and-a-half hours.
Keynote speakers included RAI general manager Antonio Campo Dall'Orto, who described how the Italian public broadcaster fits into the new world of cross-platform international co-production. There was also an insightful session with Nora Melhli, director of original creation at the fast-growing Altice Group. With Altice emerging as a key partner in the scripted co-pro business, she told delegates about the kind of projects her company is interested in and the commercial terms Altice favours.
The Summit also saw an illustrious panel talk about the scripted business during Inside The Creative Circle. Participants included Lars Blomgren, chairman, scripted exchange Endemol Shine Group; Jalil Lespert, director and actor (Versailles); Ran Tellem, head of international content development at Mediapro; and Frank Spotnitz, executive producer and writer of titles such as The X-Files and The Man In The High Castle.
In terms of the current status of the drama business, Spotnitz said: "It continues to be an incredible time. The quality and diversity of shows being produced around the world is fantastic. I'm very excited about the opportunities that now exist for new writers, producers and directors."
Mediapro's Tellem agreed with Spotnitz: "If we thought this is an American phenomena, with a touch of English excellence and a twist of Nordic noir, my insight is that this is expanding all over the globe. The depth and innovation is now moving to Latin America, the rest of Europe, and more. We will find ourselves following Finnish, Argentinean, Italian, Spanish, Israeli stories as much as American and British."
The panel discussed how producers should respond to the turbulent political climate — stressing that it is important for creatives not to shy away from difficult subjects. Spotnitz showed a clip of his new show Ransom. Asked about SVOD platforms, he said that Amazon and Netflix had contributed to the increased creativity in TV drama production, but that producers should not overlook the role of free to air broadcasters.
His point was underlined a couple of days later in the Audi A panel session Drama Buyers & Commissioners: What Do They Want (Wednesday, April 5). RTE commissioning editor drama Jane Gogan and YLE head of drama Jarmo Lampela both presented insights into their own drama strategies. In both cases, it was notable that there has been increased reliance on co-production. Good news for producers is that both RTE and YLE are expecting to spend more money on drama in the next few years. YLE has an additional 20 million euros to spend on drama between 2018 and 2021.
Also involved in this session was Walter Iuzzolino, chief creative officer of on-demand platform Walter Presents, who said his service was launched as a platform for global drama that is of a comparable quality to US and UK series. "It was designed to be the opposite of curation by algorithm. The emphasis is on passion and enthusiasm with everything personally selected. It is streamed in its original language with English subtitles."
Iuzzolino, who views hundreds of hours of global drama, gave the audience the following warning based on his experience. "Beware of repetitive formulas, be bolder and more imaginative." He added: "There is a problem with pacing in a lot of dramas. With many series you could easily cut off two episodes. Producers also need to be more aware of the importance of capturing viewers in the first 15 minutes of episode one."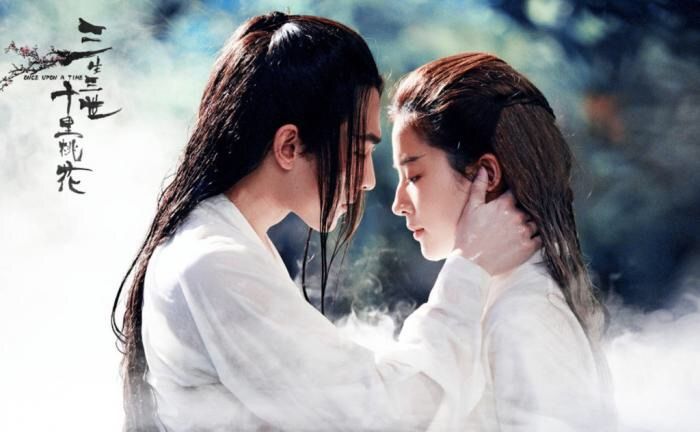 One of the most popular sessions of the week was Wednesday afternoon's Fresh TV Fiction, in which The Wit CEO Virginia Mouseler talked about drama trends. Speaking in the Grand Auditorium, Mouseler kicked off by talking about Chinese drama Eternal Love (above). Based on an online novel, the time-travel romance has achieved 37 billion views on the online platform Youku. Other high-profile titles singled out by Mouseler for praise were German drama Charite (distributed by Global Screen) and US drama Taken, an NBCU prequel to the Liam Neeson movie franchise.
Mouseler said novels continue to provide the inspiration for numerous series around the world. In terms of trends, she singled out the spread of Noir around the world — showcasing The Frozen Dead (French Noir), I Know Who You Are (Spanish Noir) and Stuck (Dutch Noir). There was even Nordic Noir on show in the form of TV4 Sweden's Rebecka Martinsson.
She also identified "trans" as a big theme, referencing Queer Amsterdam and Louis(e) — both shows with a transgender theme. She also used the word trans to encompass French drama Transfer, about a man whose mind is transferred into another person's body after his death.
Cops and terror continue to be staple fare in drama. Italy's The Bastards Of Pizzofalcone, Canada's Victor Lessard and Turkey's The Oath all explored these areas. Mouseler also identified an interesting new trend in Turkish drama with the launch of Kanal D's Possessed. "At 10 x 50 minutes, with horror as the subject, this is a new development." Get the full list of shows picked by Mouseler here.
Drama also sold well this week, with big deals for A+E Networks original drama Knightfall, ITV Studios Global Entertainment political thriller and Beta Film's mafia series Gomorrah — sold to M-Net in Africa.