From the spectacular food and sake it supplied at the MIPCOM Opening Night Party through to a comprehensive programme of conference events, Japan gave the international audiovisual industry an insider's view of its creative strengths and outlined its ambition to grow its content exports.
Japan's Country Of Honour campaign received significant support from senior industry figures and government dignitaries who came to Cannes in force. Prime Minister Shinzo Abe was unable to attend but sent a message in which he talked about his country's expertise in areas like animation and advanced technologies such as 4K and 8K: "Our TV industry is at the forefront of everybody's minds this week in Cannes. I wish everyone at MIPCOM great success this week, and I hope that the event will reinforce understanding between countries."
Among figures who did attend the market was Shigeki Suzuki, vice-minister for policy co-ordination (internal affairs) in the Ministry of Internal Affairs and Communications (below). He said Japan's status as Country Of Honour was partly about boosting content exports and partly about encouraging visitors to Japan. "MIPCOM Country of Honour is the start of an important time for us. In 2018, we have a cultural expo in Paris called Japonisme 2018. In 2019, we are hosting the Rugby World Cup in Japan, and then in 2020, Tokyo is hosting the Olympics and Paralympics. These are all opportunities to showcase our country's culture and hospitality. We want people to come to our country." The reason MIPCOM is an important platform is because of the broad range of delegates it attracts, Suzuki said. "Japanese broadcaster exports have been increasing, but more than half of their business is in Asia. We are also keen to promote information about Japanese content and culture to partners in the US and Europe."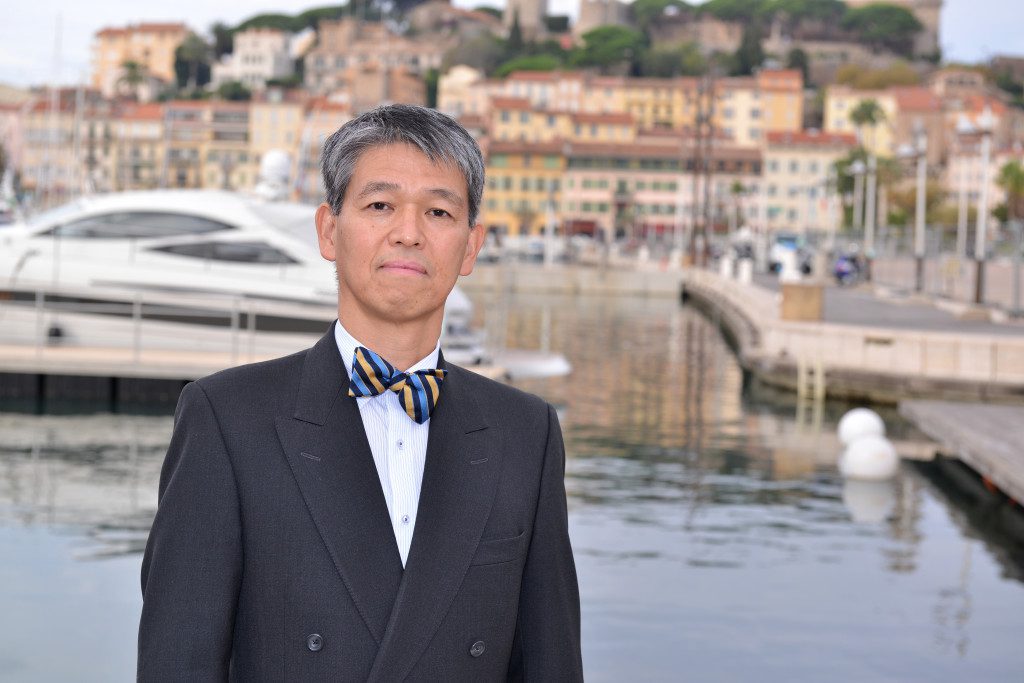 Other Japanese VIPs in Cannes included Sony Corp President & CEO Kazuo Hirai (top photo & below), who used his Media Mastermind Keynote to present MIPCOM delegates with a vision of how the pioneering Japanese company is harnessing science and technology to enhance people's lives and improve storytelling. While some of Hirai's keynote focused on Sony's content output, he also outlined ways it is reinventing the audience experience — such as the shift to 4K production, the launch of PlayStation VR and the rollout of PlayStation Vue, an on-demand platform that "allows consumers to cut the cord from cable providers. My intention is to use our experience to meet the demands of the changing landscape." With a salute to Japan's status as MIPCOM Country Of Honour, Hirai praised the country's wide-ranging contribution to the global community. "In art, food, fashion, entertainment, robotics, social media and youth culture, Japan continues to set global trends. The rate of early adoption for new technology is unsurpassed."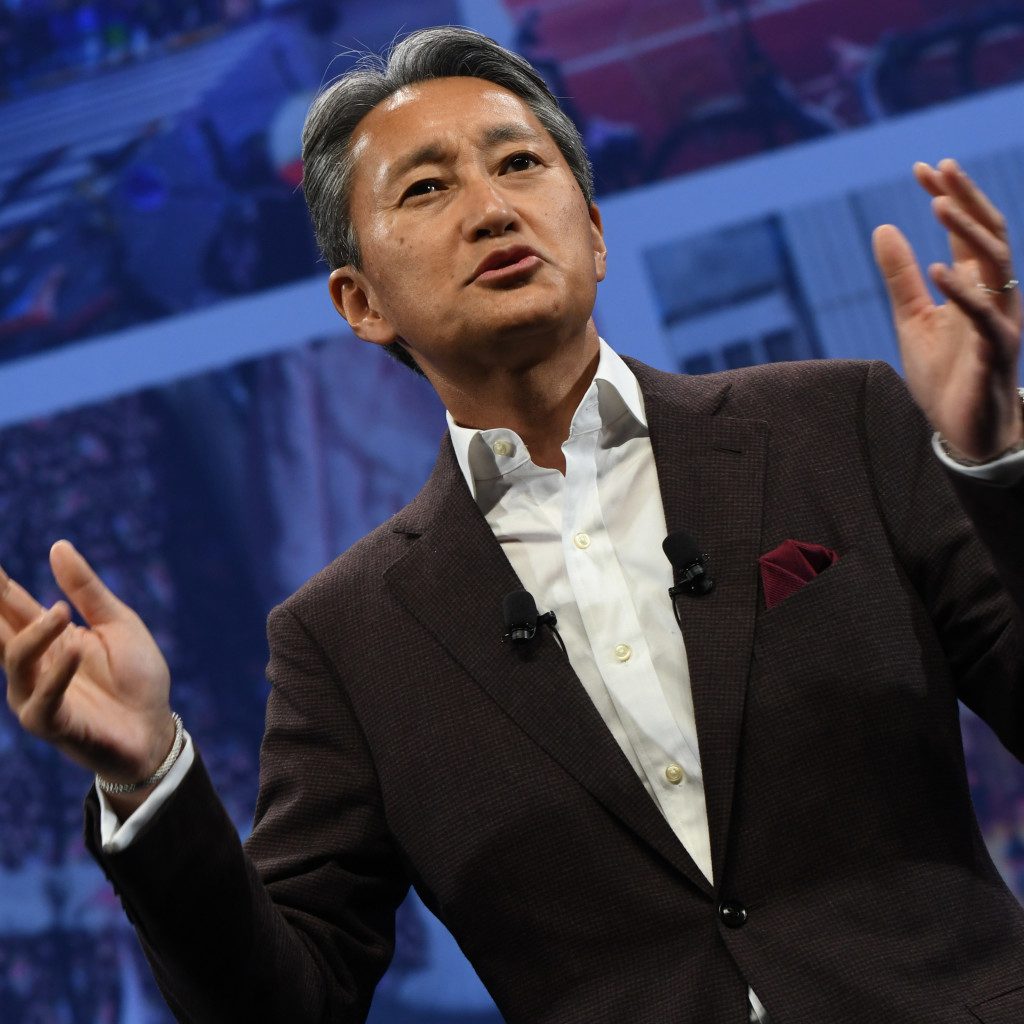 For delegates seeking an overview of Japan's market, a great starting point was provided by Yosuke Ito, senior consultant at Mitsubishi Research Institute, who said Japan is the world's second-largest audiovisual market after the US, with the content market mostly driven by advertising revenue on terrestrial broadcasters. Animation is a clear strength said Ito, but he was keen to stress that Japan was not just an animation producer. Drama and variety shows are both strong performers, and international TV broadcast revenues of Japanese content rose by a third between 2013 and 2014.
At MIPCOM, Japanese companies sought to reinforce this message by showcasing their cross-genre strength. One highlight was a screening of Moribito II: Guardian Of The Spirit, a 9 x 58 mins live-action fantasy series for public broadcaster NHK based on the novels of Nahoko Uehashi. NHK marketed the franchise strongly at MIPCOM and generated widespread interest among buyers. In Cannes to promote Moribito was actor Kento Hayashi, who told the MIPCOM News "it was a rare opportunity to be involved in such a special project. I have acted in a lot of Japanese films and TV series but nothing with this ambition."WOWOW's 4K drama Cold Case was also screened during the Opening Night Party while Nippon TV announced that its acclaimed drama Mother is being adapted for the Turkish market — a format first for Japan. MIPCOM delegates were also given a sneak preview of NHK's The Sniffer as part of the Sony 4K Ultra HD presentations. Like Cold Case, the show was adapted from a foreign format. Commenting, NHK senior drama producer Tomoaki Iso said: "More than 20 drama serials are aired in Japan every week, so competition for ratings is intense. We wanted to create something new by adding the spirit of a Japanese detective drama to the framework of a great show from overseas. I think we were able to do just that by combining the fresh concept and suspenseful story development of the original The Sniffer with witty acting and sentimental characters Japanese viewers enjoy."
Japan is already a global force in entertainment formats, a fact that was again demonstrated in TV Treasure Box, a showcase of content from the country's major broadcasters. Fuji TV came with an interesting new idea — explained to the MIPCOM News. "At MIPCOM, we are introducing a new business model called Custom-Made Formats," said So Fujinuma, director, worldwide production and sales international department at Fuji TV. "Using our experience and expertise, we can help broadcasters create new shows that meet the requirements of their slots, channels and country. From creative concept, format rules and set design through to consultation and crewing, we can manage any element of the production process."
On the deal front, NBCUniversal International Formats acquired the Asian rights for Japanese format Who Is The Real Celebrity? from ABC International (the format sales division of Osaka-based Asahi Broadcasting Corporation). Shusaku Inoue, managing director from ABC International, said: "Who Is The Real Celebrity? is one of the highest rated shows in a primetime slot in the competitive Japanese market. With its reputation and connections, we have confidence that NBCUniversal International Formats will make this format travel."
Animation, of course, is a great Japanese strength. Interesting projects unveiled at MIPCOM include TV Asahi's link up with Synergy88 and August Media on the animated co-production Barangay 143. NHK's animation highlight was a remarkable fantasy adventure called The Dragon Dentist — based on an original story and screenplay by novelist Otaro Maijo. The series was created by celebrated animation producer and director Hideaki Anno in partnership with producer Nobuo Kawakami (below) — both of whom were in Cannes to introduce the 90-minute project: "The Dragon Dentist originated as part of an animation showcase that was organised by Hideaki's company Khara and my company Dwango," Kawakami said. "The idea was to create opportunities for young talent to develop and display their work." Anno, known for productions like Neon Genesis Evangelion, added: "We are also hoping it will appeal to anime lovers around the world."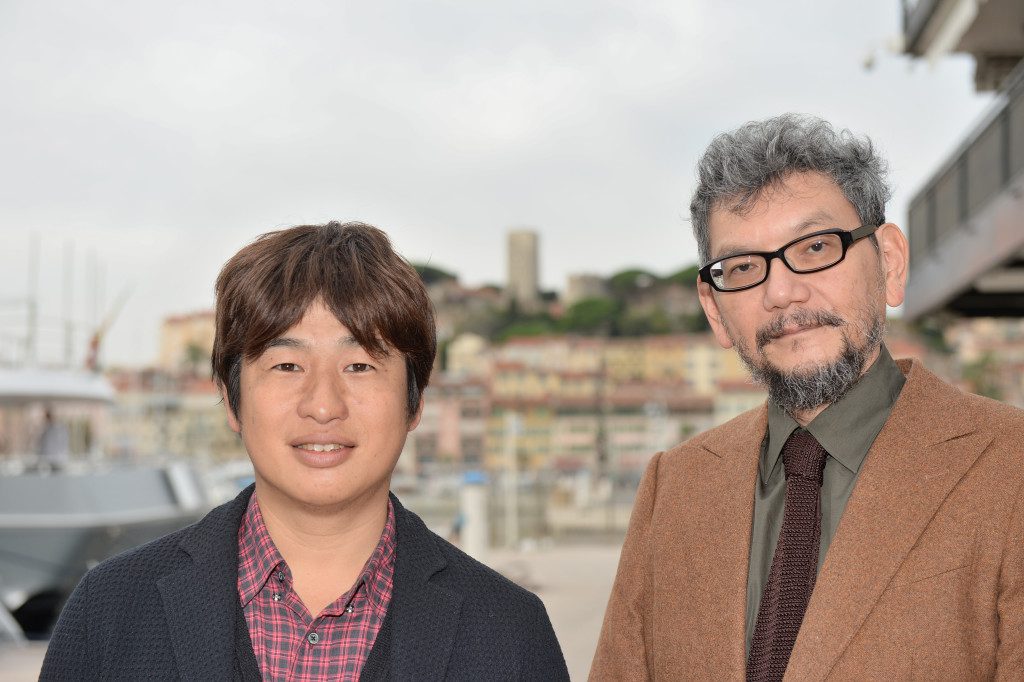 Japan's cultural ambition is further enhanced by the activities of The Japan Foundation, a Japanese government organisation responsible for a wide range of cultural exchange activities around the world. As part of its activities, it works to deepen understanding and empathy towards Japan through the use of quality Japanese TV programmes.
Speaking to the MIPCOM News, Masashi Beppu (below), assistant director in the film and broadcast media department, said: "For over 30 years, the Foundation has been providing dramas and documentaries free of charge to countries where commercial Japanese content is still not available. This includes parts of Asia, Oceania, Latin America, Eastern Europe, the Middle East and Africa." Since 2015, in co-operation with relevant ministries, the Foundation has expanded the scope of its efforts, Beppu said. "As of October 2016, the broadcasting of over 170 programmes to 48 countries has been established — across genres such as drama, anime, movies, information and documentary programming. If programmes currently under negotiation were to be included, the Foundation would be on schedule to provide over 500 programmes to approximately 70 countries."
Masao Takiyama, Sony Pictures Entertainment (Japan) representative director (below), is a familiar face at MIPCOM and was one of the key figures in the success of Japan Country Of Honour. A leading authority on content imports and exports, he believes now is a critical juncture in Japan's attempt to establish itself on the international market: "Japan's status as MIPCOM Country Of Honour is important because it shows how seriously the Japanese government and industry are now taking the issue of content exports. Japan now has the opportunity to make this the era of software exports, in the way previous decades were focused on the export of consumer electronics or automobiles."