Shark Week: Shark 'N Awe Music Taste Match Finder (Discovery Channel, USA)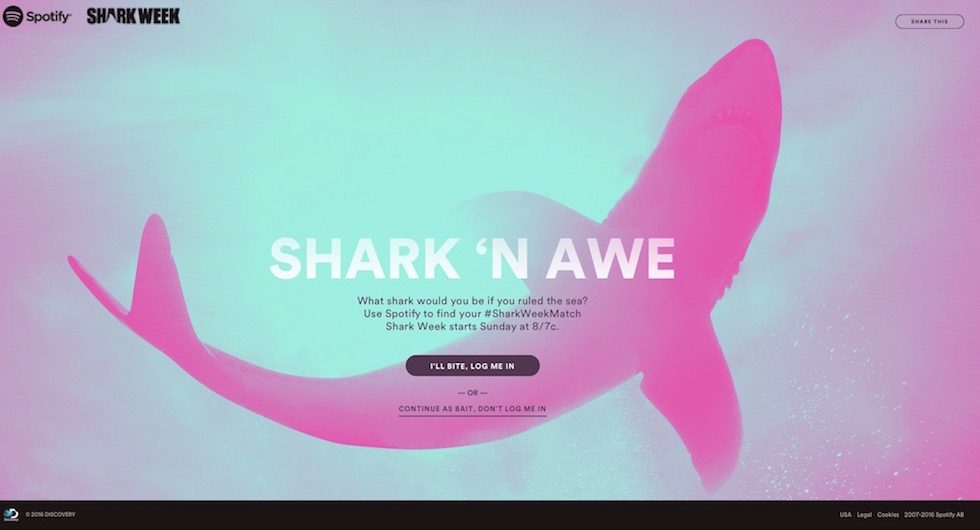 The much-anticipated summer event "Shark Week" returns to Discovery Channel on June 26, 2016. This time the channel teamed up with Spotify to introduce the 'Shark 'N Awe Music Taste Match Finder'. Fans can find out which shark species they are based on their taste of music.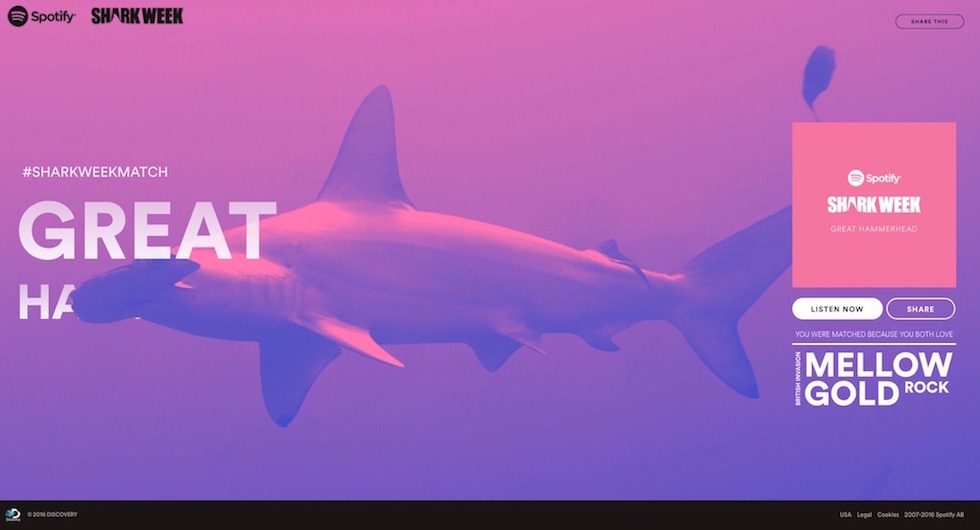 To find their match, users have to visit a dedicated microsite and log in with their Spotify account. Users then are presented with their match based on the music genres they listen to. Furthermore, users have access to the shark's Spotify playlist which can be shared across social media.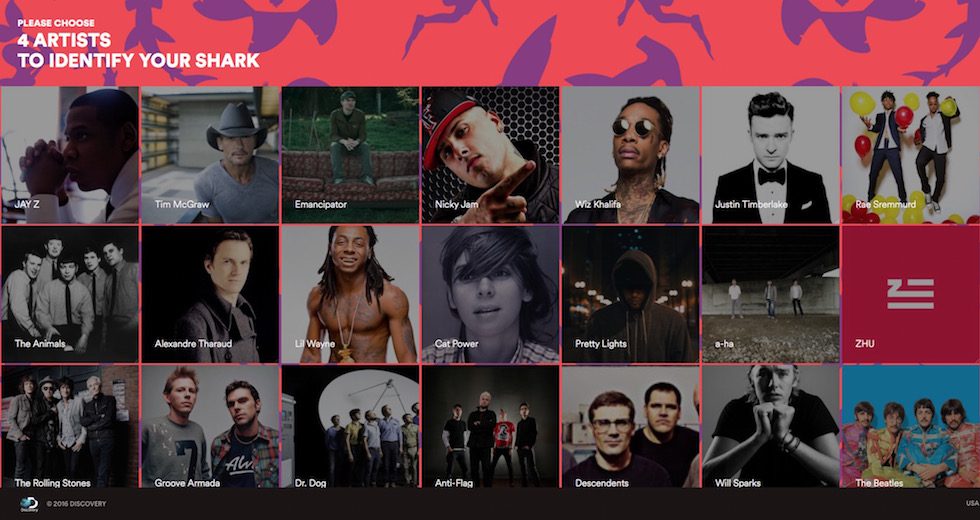 Users who don't have a Spotify account have the option to choose four artists out of a list. Based on the selection, they are then being matched to a shark species.
Copyright: Discovery Communications, LLC / Spotify AB
---
Orange Is The New Black: Litchfield Penitentiary Cafeteria Pop-up Diner (Netflix, Singapore)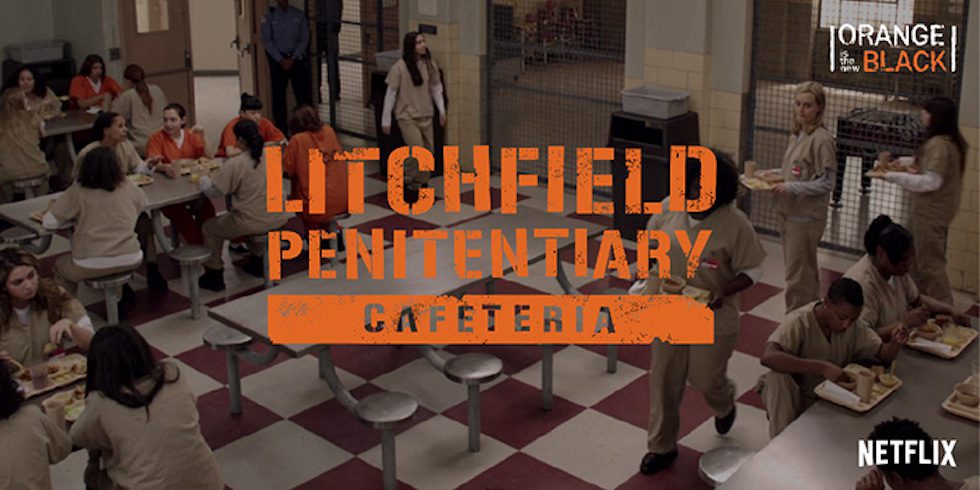 As "Orange is the New Black's" fourth season was released on June 17, 2016, Netflix brought the Litchfield Penitentiary Cafeteria to life by setting up a prison-style pop-up diner in Singapore. For two days, from June 16 through June 17, fans could visit the redesigned Singaporean diner OverEasy to consume home-cooked prison grub. Bookings could me made at real time restaurant-reservation booking platform Chope. Walk-ins were only possible for a limited amount of people.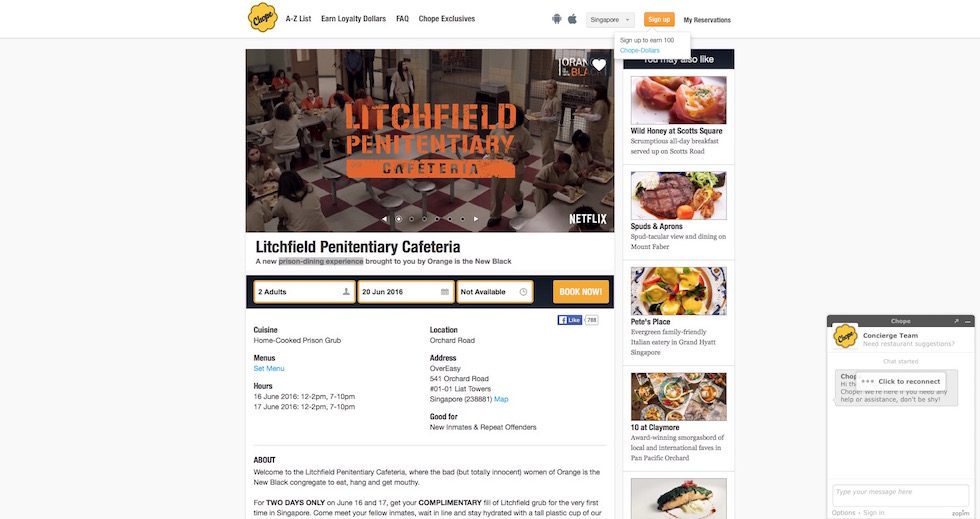 The Singaporean restaurant-reservation website featured detailed descriptions about the exclusive prison-dining experience and allowed fans to reserve a seat. Upon entering the venue, guests were put through security checks.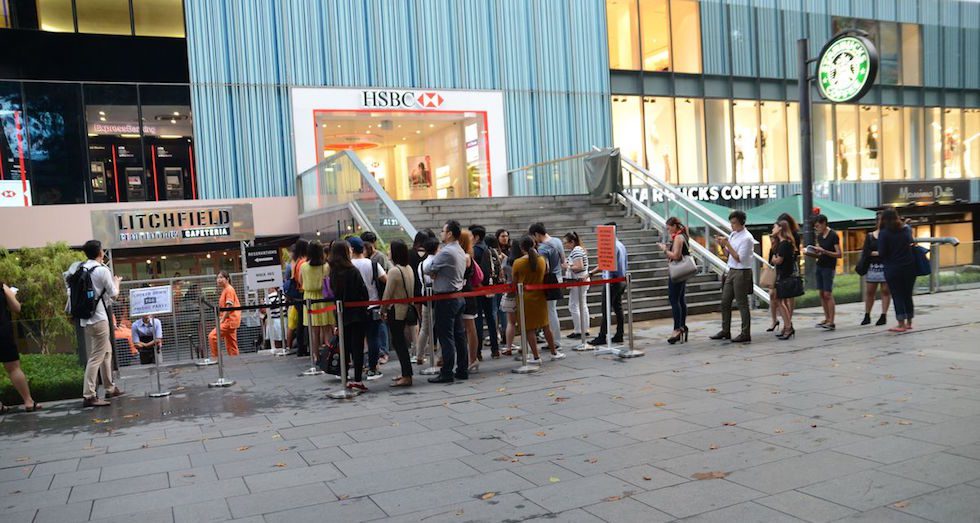 Actors were hired to step into the roles of security guards and also inmates. Each visitor received a food stamp.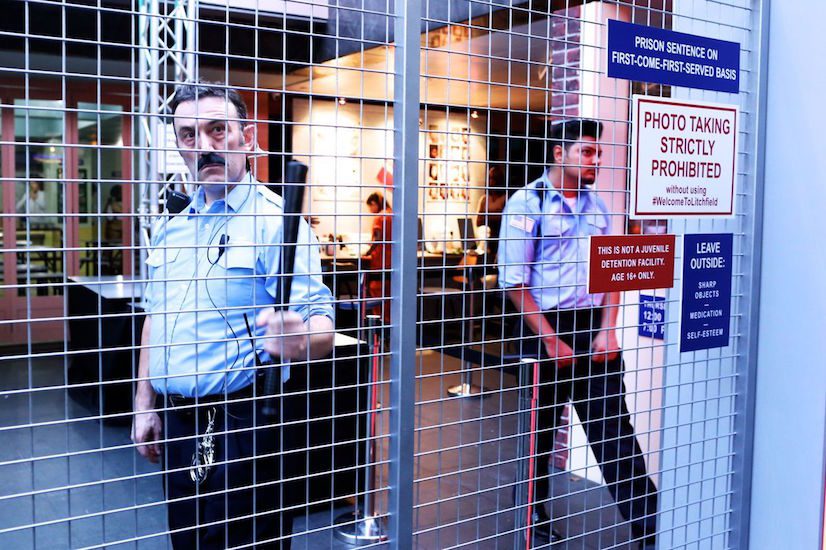 Once inside, visitors had to wait in line to taste some of the prison-inspired food such as Nutraloaf, which was created by local chef Bjorn Shen. Nutraloaf, is a blend of several different kinds of food mashed together and is often seen as a punishment in many American prisons. However, Shen's loaf was made of mushrooms, cheddar, quinoa, pumpkin, and nori. The food was delivered along with water on a plastic tray.
The venue also offered fans some prison-style photo opportunities. Many fans took to social media to share their snapshots using #WelcomeToLitchfield.
Copyright: Chope, Netflix Inc., Alicia Tan/Mashable, @netflixasia, kittypryde
---
Powerpuff Girls: Happy Meal Toys (Cartoon Network, USA/Canada)
To promote the newly rebooted show "The Powerpuff Girls", USA/Canada teamed up to offer customers, especially kids, "The Powerpuff Girl" toys in every Happy Meal. The toys are available from June 14 through July 5, 2016, at participating locations across the U.S. and Canada. Fans can collect six toys which consist of the three superheroines called Blossom, Bubbles, and Buttercup as well as the villain Mojo Jojo. Additionally, customers can scan the toys with the dedicated Mc Play Happy Meal App to unlock "The Powerpuff Girls" games on their smartphones and tablets.
Copyright:  Cartoon Network / McDonald's
Top photo: Orange is the New Black season 4, © Netflix