GOOD MORNING AMERICA x MUSICAL.LY CHALLENGE (ABC, USA)
In the context of its 8th annual 'Good Morning America Summer Concert Series', which kicked off on May 20, 2016, and marks 14 weeks of concerts with some of the hottest music acts of today, ABC's daily morning show « Good Morning America » teamed up with the video social network musical.ly to launch a GMA Challenge in the app. From June 6 through 14, viewers can download the musical.ly app and enter the challenge for the chance to meet singer Demi Lovato at her GMA Summer Concert on June 17.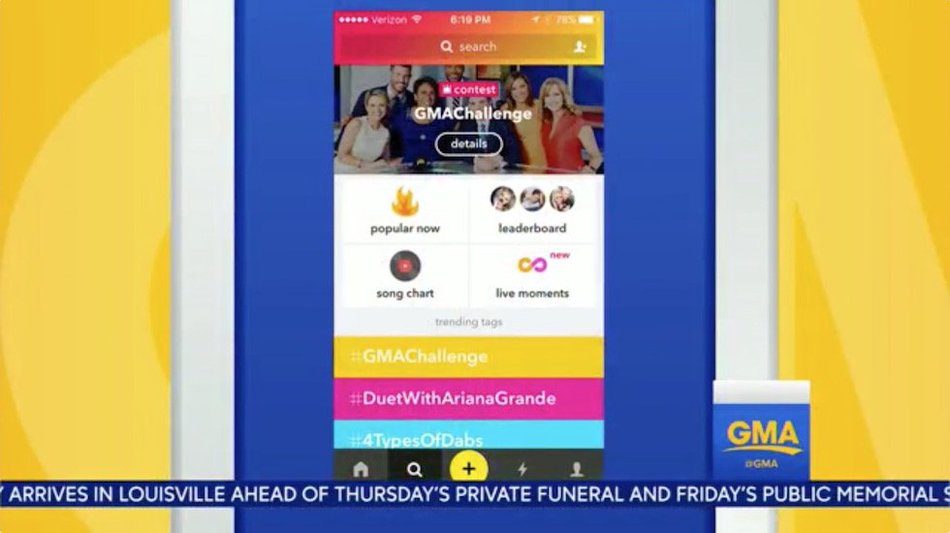 To enter the contest, viewers have to download the free musical.ly app, open the 'Discover' page and search for the '#GMAChallenge'. On the contest page, they are then presented with the song they have to create a dance and/or lip-synch interpretation for.
The challenge is divided into three rounds and kicked off with Jason Derulo's song « Want To Want Me ». All entries are judged based on the number of musical.ly likes they receive as well as on the creativity and performance of the video. The eight best submissions from the first round will enter round two; four semi-finalists will enter round three; before two finalists will then compete in the final musical.ly challenge live on « Good Morning America ».
Thanks to @jasonderulo for helping us kick off our #GMAchallenge on @musicallyapp! DETAILS: https://t.co/WnBP9qLUKf https://t.co/kzEjoA931k

— Good Morning America (@GMA) June 6, 2016
---
SCREAM AND A SELFIE CONTEST (MTV, USA)
To engage loyal fans throughout the season two premiere of « Scream » on May 30, 2016, MTV launched the 'Scream and a Selfie Contest', encouraging viewers to follow in-programming prompts and submit selfies with various series-related items/themes incorporated. Fans that shared their images via Twitter using #ScreamSelfieContest had the chance to win $10.000.
#imback before and during the premiere of #MTVScream! Tune in at 8/7c on MTV to see how you can win $10,000! pic.twitter.com/6GdDmDC6Y9

— Connor Weil (@ConnorWeil) May 29, 2016
To participate, fans simply had to tune-in during the night of the premiere and watch out for « Scream's » Conner Weil, giving instructions on which items or themes should be included into the selfie. Images had to be shared to Twitter using the dedicated hashtag #ScreamSelfieContest.
Among all entries, one winner to receive $10.000 was chosen by a panel of judges based on creativity, originality and overall impressions.
---
LOVE ISLAND SNAPCHAT FILTER (ITV2, UK)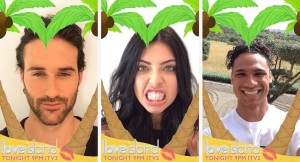 To raise awareness for the season two premiere of dating reality series « Love Island » on May 30, 2016, ITV2 launched a promotional series-inspired filter on Snapchat. Throughout the day of the premiere, Snapchat users were able to add the series-themed filter to their photos and videos.
Since the series is set on a Pacific island, the Snapchat filter featured palm trees as well as information on the premiere time. The official ITV2 and « Love Island » Twitter accounts also shared screenshots of cast members using the filter.