GREATEST DAY IN TV EVER (HBO, USA)
To pay tribute to some of the highlight moments of its original shows, HBO encouraged fans to share their all-time favourite viewing experiences across Twitter and Facebook using the dedicated hashtag #GreatestDayInTVEver. A few days after the call to action, on September 26, 2015, HBO released a 24-hour-long fan-generated playlist on its standalone streaming service HBO Now to present viewers with the greatest day in TV history.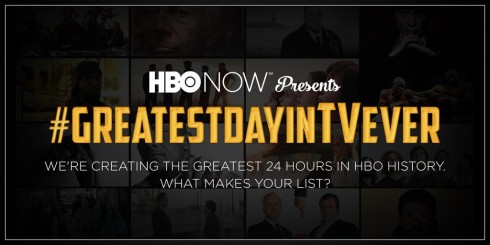 To promote the social campaign, which was initiated in corporation with digital agency 360i; HBO and its affiliated shows distributed, created images and GIFs across its social channels. The images and GIFs were meant to inspire fans to choose between the best moments e.g. the greatest finale or the greatest kill. Other images and GIFs suggested to vote for genres including the greatest political satire or the greatest musical. Furthermore, HBO characters (fan-profiles) such as Game of Thrones' Jon Snow, joined in and shared their personal favourite moments.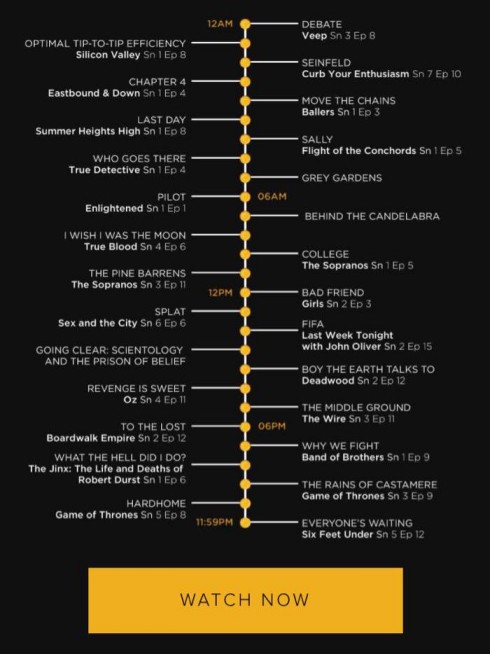 Based on the suggestions that fans submitted via Facebook and Twitter along with #GreatestDayInTVEver, HBO put together a 24-hour-long playlist which streamed instantly on HBO Now.
THE WALKING DEAD: #TWDYOURSVSOURS (AMC, USA)
Leading up to the much anticipated season six premiere of The Walking Dead on October 11, 2015, AMC took on Twitter to launch the promotional #TWDYoursVSOurs initiative. Beginning September 16, fans are given the chance to have 'real life' photos of e.g. landscaped neighbourhoods or a dating couple being transformed into apocalyptic scenes.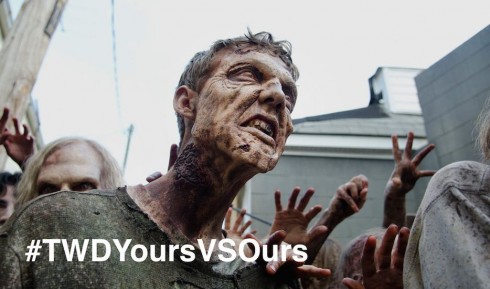 To participate, fans simply need to follow The Walking Dead on Twitter and tweet unedited photos of landscapes or normal day-to-day activities along with the hashtag #TWDYoursVSOurs. In the upcoming days, AMC will then select the best images and add apocalyptic scenes before tweeting them back to the users. Thereby fans will be given the chance to see their lives reimagined for a possible apocalypse.
BLINDSPOT: NATIONAL TATTOO STORY DAY & TATTOO YOURSELF (NBC, USA)
NBC's new series Blindspot follows the mysterious life of Jane who has no memories of her past and who is found naked in Times Square with her body fully covered in intricate tattoos. As September 21, 2015, the series' premiere date, got closer, NBC declared September 16 to be « National Tattoo Story Day », inviting fans to share their own stories and images about their tattoos using #NationalTattooStoryDay.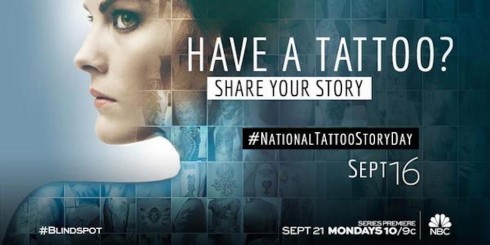 All images submitted via Facebook, Twitter or Instagram under #NationalTattooStoryDay are presented in a Spreadfast-powered social wall on the show's official website. Additionally, Blindspot's Twitter Account retweeted selected entries.

Other NBC affiliated personalities and also Jaimie Alexander, who portrays Jane in the series, joined in and shared short clips of their very own tattoo stories. NBC also celebrated the occasion by releasing a behind-the scenes video which examines the seven and a half hour process of applying the body artwork to Jane's body.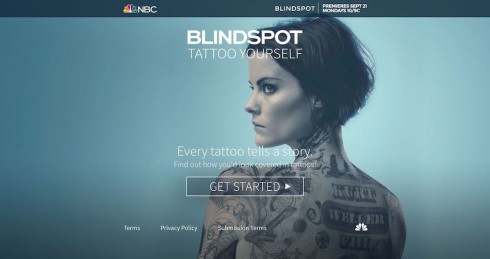 As a supplementary element, NBC also launched the photo-editing tool Tattoo Yourself on its official website. The tool allows users to find out how they would look like with their bodies covered in tattoos – just like the series' main character Jane.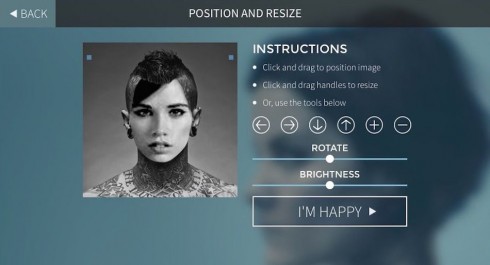 First, users need to determine whether they want to have their picture edited into a female or a male body. Next, a photo, ideally one with the face looking straight at the camera, has to be selected and uploaded. After sizing and colouring it correctly the image can be shared across Facebook or Twitter and also be downloaded.
VAST MEDIA tracks and benchmarks interactive and multiplatform initiatives of broadcasters and producers worldwide. Check out all of their MIPBlog posts here! And be sure to follow VAST MEDIA on Twitter for more updates.